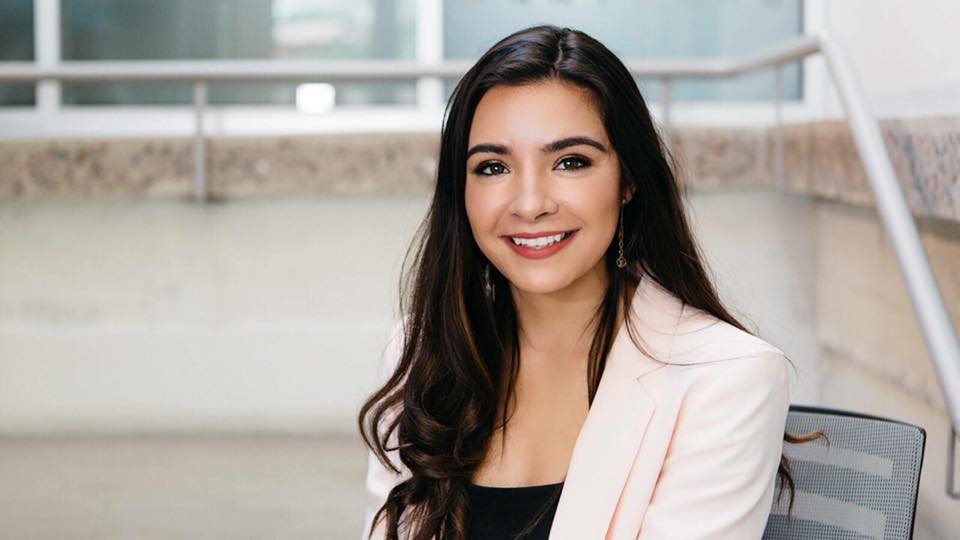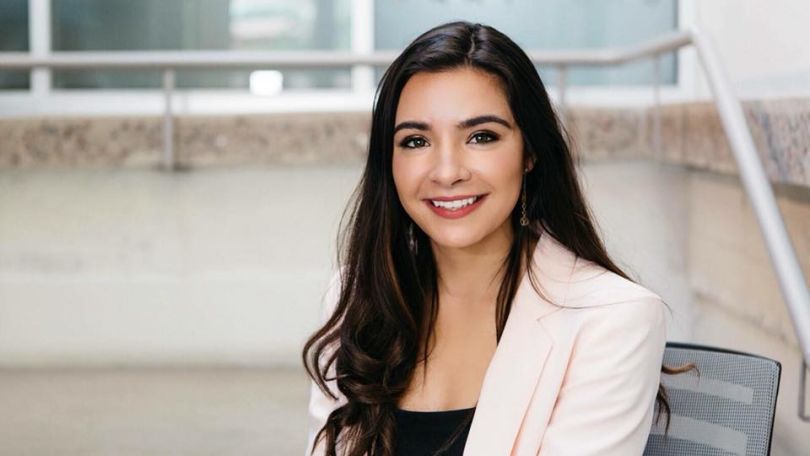 A Chicago area startup just won the U.S. Chamber of Commerce Foundation's annual "Pitch for Purpose" competition.
Symba CEO Ahva Sadeghi said she plans to invest the $15,000 grand prize money in building a mobile app for her remote internship management platform, which she aims to launch in early 2021. In addition to the grand prize funds, Symba will also receive mentorship from event partner and tech incubator SEED SPOT. The startup's grand prize win was announced on Thursday, and the funds are provided by Tata Consultancy Services, which co-sponsored the Chamber's annual social good tech competition.
"Making sure that students have access early on will eventually affect who sits on your leadership board, who's a part of the C-suite," Sadeghi told Built In. "I've experienced this in my own career, it's a domino effect, it's like when one door opens, all of a sudden, you get access to so much more."
Sadeghi co-founded Symba in 2017, with the idea for the startup coming from her own professional experience. Growing up in Arizona, Sadeghi said she viewed remote internships as an affordable way to access professional experience without having to relocate from Tucson. Her freshman year of college she applied to more than 100 virtual positions — spending hours searching the web and viewing disjointed sites — and was rejected from them all.
"It's like you need experience to get experience," Sadeghi said.
It was only after the late Congressman John Lewis launched a new remote internship program with the U.S. Department of State that she found her place. Because the program was so new, she said even Department of State officials were unsure of how the fellowship was going to operate — "I remember every time I asked questions about what's next, they were like, 'Oh, we're still figuring it out,'" she said.
Despite officials' skepticism, Sadeghi said the fellowship was a success. So much so that, today, 60 federal agencies have launched remote internship programs modeled after her initial fellowship, she said. Her positive experience during the program inspired her to launch Symba as a desktop platform, which has already connected more than 5,000 students to remote internships at companies. Sadeghi said the leaders behind the initial program at the Department of State are still "very much involved in the success and the work of Symba."
"With remote work now, it's really important that we give students the skills they need to be successful. But we're working closely with employers too," Sadeghi said. "A lot of organizations are also trying to build that capacity of, 'How do we build inclusion and diversity in our new remote work world?'"
Symba was selected from a field of 150 applicants to participate in the "Pitch for Purpose" competition. From there, she competed against six other social good startups for the grand prize, with finalists pitching everything from a tech startup aimed at eliminating food insecurity to providing a crowdfunding platform for Black entrepreneurs.
Alexa Miller, director of the U.S. Chamber of Commerce Foundation's Digital Empowers program, which helped organize the "Pitch for Purpose" competition, said Symba's mission and ability to scale impressed judges.
"Symba definitely seemed like it was ready for a post-COVID world," Miller told Built In. "Everyone knows now that the remote aspects to our livelihood really aren't gonna go away."