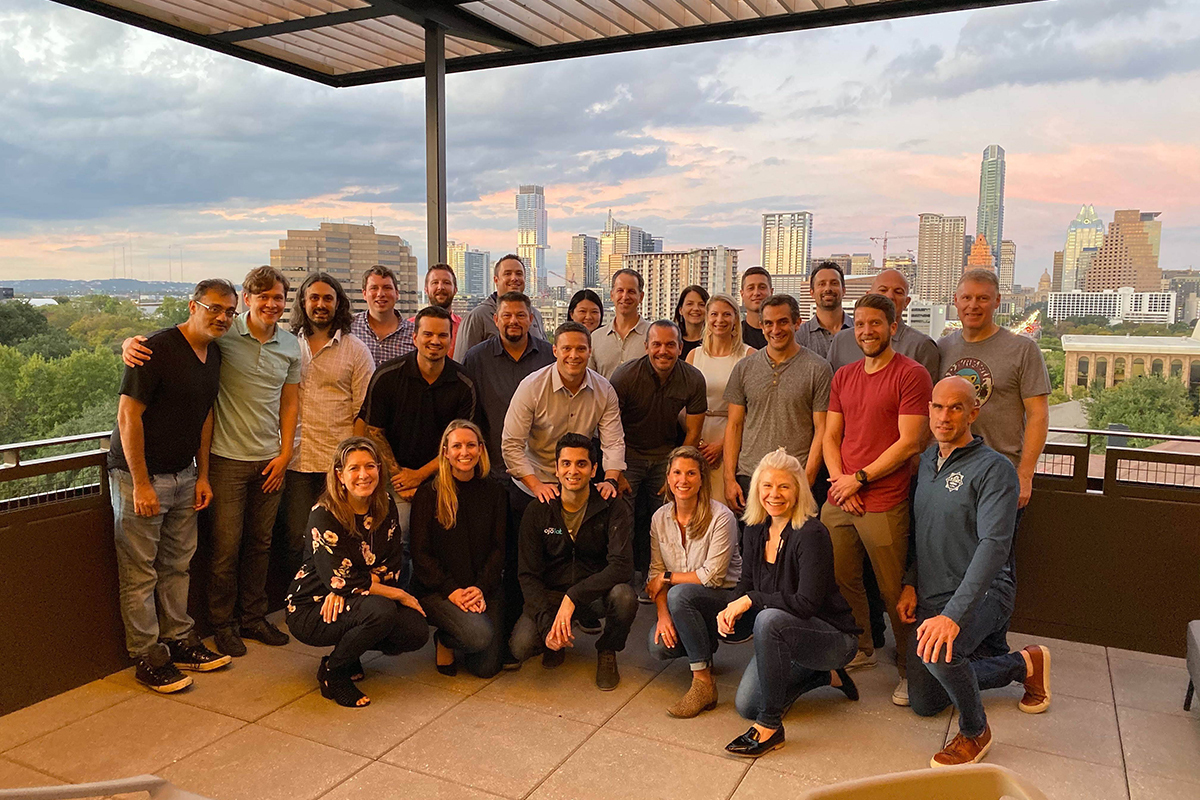 Homeownership remains a dream for many but a reality for few. OJO Labs CEO John Berkowitz said a lack of financial readiness prevents most people from calling the roof over their heads their own.
On Thursday, he used an undisclosed mix of cash and equity to buy Digs, in a move to help consumers of all income classes buy, sell and save for a home.
Digs, a Chicago-based app that helps consumers manage their finances before and after purchasing a property, will now be operated under the OJO umbrella, with Berkowitz still deciding if it will retain its independent brand. He said he expected Digs' tech to be incorporated into the AI-powered proptech platform within the next few months, and that he was attracted to the startup because of its shared mission of helping consumers make better financial decisions around their homes.
"After I got off the phone with them the first time I was like, 'Crap, we may have to buy this company," Berkowitz told Built In.
Founded in 2015, OJO Labs gathers users' home preferences and budget, and then its AI system talks prospective buyers through the process of finding — and buying — the property of their dreams. When the AI system runs into a question it cannot answer, the OJO system automatically alerts a human member of the team, who takes control of the conversation. The AI then learns from that encounter and expands its capabilities.
With Digs' FDIC-approved app, Berkowitz said he hopes OJO will be able to serve buyers traditionally left out of the mortgage loan process, which he described as those looking to purchase a home under $270,000. Financial readiness is the No. 1 barrier to homeownership, Berkowitz said, and impacts Black and Latinx shoppers more than white people since they are generally paid less and hold fewer assets. He hopes the combined company will level the playing field around homeownership — which is generally one of the most expensive purchases in a consumer's lifetime and traditionally considered a key driver to building wealth.
"I see a lot of opportunity in the lower income, underserved part of the market in surfacing programs and content to help educate about loan terms," Berkowitz said. "Today, most of the industry neglects that group of buyers. The information is out there, and the programs are out there, but it's not made available in a consumer-centric way."
The deal represents just one recent move made by the AI-powered proptech platform — in June, OJO raised $62.5 million in Series D funds, which it used, in part, to buy residential real estate search site Movoto. The announcement comes amid record growth for OJO.
During the first half of 2020, home purchases through OJO increased 130 percent compared to the year before. Between March and June, the number of OJO users has grown 30 percent, the company said. To meet demand, the 350-person company plans to double in size this year, and is hiring across all of its teams, with a specific focus on engineering and product management.
"There's definitely some COVID-19 tailwinds accelerating the market because everyone in the country right now is thinking about buying their house," Berkowitz said. "Now we have the money and the partnerships to accelerate it, and so that just has created this kind of flywheel of growth."