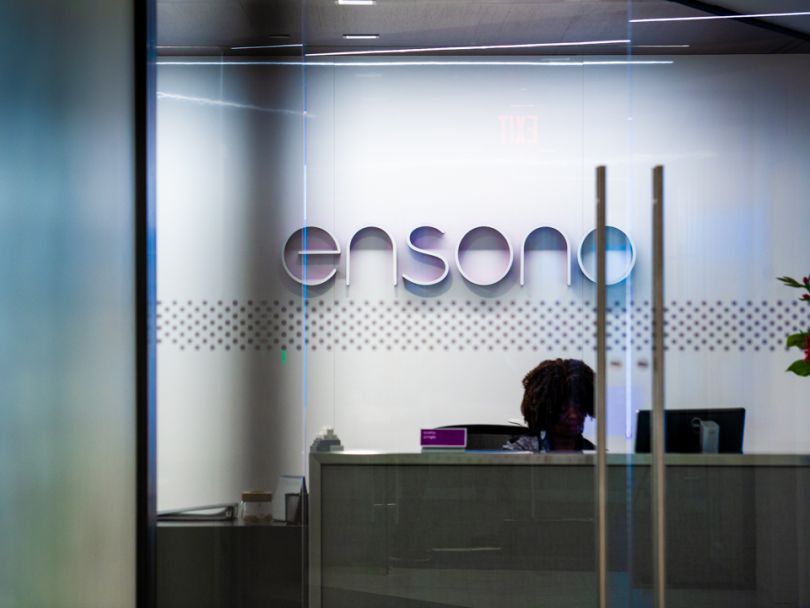 Since its launch, IT services provider Ensono has built a global enterprise with over 2,400 workers around the world. Now, the Ensono family will be guided by a brand new parent company.
On Wednesday, investment firm KKR announced that it would be acquiring Ensono from Charlesbank Capital Partners and M/C Partners. The definitive agreement is expected to close in the next 60 days, subject to regulatory approval. According to a company spokesperson, the acquisition is valued at $1.7 billion.
Ensono is headquartered just outside of Chicago in Downers Grove, with offices around the world. With this deal, Ensono joins an exclusive list of Chicago-area tech companies acquired for over $1 billion.
Charlesbank and M/C Partners have owned the company since 2015 as part of a corporate carve-out. The company was then rebranded as Ensono in 2016. Since then, Ensono has built its business by providing enterprise companies with a wide array of IT infrastructure management solutions. This includes things like helping companies adopt cloud computing strategies, manage a hybrid cloud approach, leverage Azure and AWS, and so on.
Countless enterprise companies are relying on tools like these to help them shift their business online. And as a result, Ensono has seen demand for its solutions grow over the years. The company says it experienced "robust growth" in 2020, as companies across the world had to adopt a digital-first approach during the COVID-19 pandemic.
The company says that this acquisition represents an investment that will allow Ensono to further expand. KKR has a track record of helping tech companies grow. In addition to Ensono, KKR has also invested in GoDaddy, Internet Brands, Epicor and 1-800 Contacts.
"As we embark on our next chapter with KKR, Ensono will continue to provide clients with transformational solutions that help them operate for today and optimize for tomorrow," Ensono CEO Jeff VonDeylen said in a statement. "Our initial investors played an important role in helping us establish our business and brand and funding our growth. With the support of KKR, we will continue to grow and invest in our future as we drive innovation to meet the changing needs of our clients. We are fortunate to be in an industry where the need for our services has not only grown but diversified into exciting new areas of potential growth."