How DFIN Is Including DEI in Its Business Transformation
DFIN's five-year business plan extends beyond product roadmaps.
A transformation has been underway at DFIN for five years, and if all goes well, the impact on its business could be a lasting one.
The shift began when DFIN, Donnelley Financial Solutions, spun out from its parent print and publishing company R.R. Donnelley & Sons to pursue its own growth strategies.
From DFIN's new independence emerged a five-year strategic business plan with a fresh focus on software development. Whereas previous business strategies focused on regulatory and compliance professional services, this plan emphasized product roadmaps for AI-powered data engines and workflow platforms to support capital markets and investments. 
But the business plan wasn't limited to product decisions. 
Embedded throughout were steps DFIN took to become a more diverse, equitable and inclusive workplace, such as evaluating an inclusive slate of candidates for open positions, reevaluating job descriptions and eliminating qualifications that frequently excluded women and members of underrepresented groups, and launching new leadership principles. For the first time, DFIN also published data regarding internal diversity in its 10-K, an annual report filed by all publicly traded companies.
We have to ensure our team reflects the customers we're serving."
"In order to make our transition from a printing company to a software company, we have to ensure our team reflects the customers we're serving," said Stephen Rylander, SVP of engineering. "I don't think a SaaS company, let alone a financial services company, will be successful otherwise."
Although it has been slow and steady, Director of Product Management Kim Dudley said she nonetheless has seen progress. 
After years of having predominantly older white men in leadership and board positions, DFIN reported that since the start of 2020, 32 percent of all hires and promotions at the VP level were women or part of an underrepresented group. Approximately 31 percent of all hires and promotions at the director level were women, and about 24 percent of DFIN's employees in managerial roles were part of an underrepresented group. 
With more work to be done surrounding its DEI efforts, here's how else DFIN is furthering its cultural and business transformation.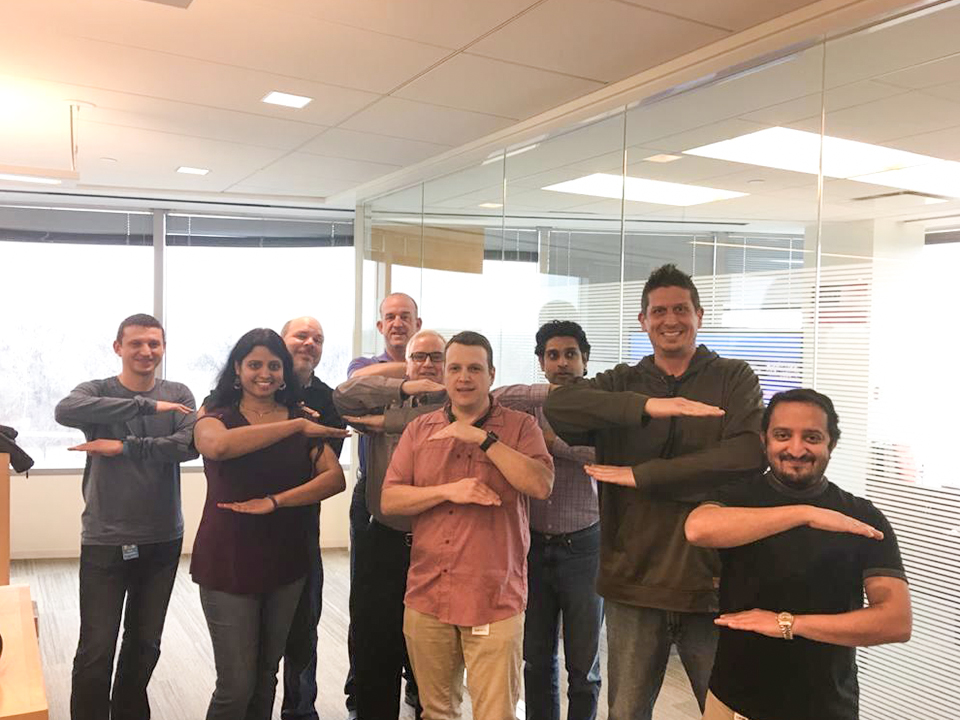 How is DEI embedded into DFIN's five-year strategic business plan?
Stephen Rylander, SVP, Global Head of Engineering: Our business plan reflects the change in products DFIN is selling today versus what we sell in five years. DFIN today is a company that offers a lot of professional services that we added software to, but the goal is to become a SaaS company that has services to support it. In order to make that happen, we have to make hiring changes that will reflect the segment of customers we're serving. That means a more diverse talent pool, and that means directing more resources toward recruiting to help us get there. 
Kim Dudley, Director, Product Management: We're also shifting our mindset to be more aligned with a software company and less a financial printing company to entice job seekers. For instance, when I was overseeing our QA team, a few staff members asked if they could work remotely like they had at previous companies. We kept that flow going and allowed them to do so, which we hadn't prior. If you want to retain people, and if you want to attract a larger talent pool, you have to shift. 
DFIN'S DEI JOURNEY
Dudley, who has been with DFIN for more than 17 years, said the company's path to becoming more diverse, equitable and inclusive had been slow and steady until the events following George Floyd's death in 2020. Since then, efforts have accelerated, with the launch of a DEI task force, a diversity council, a public commitment to diversity, and ongoing internal efforts like email campaigns recognizing the accomplishments of Black colleagues throughout Black History Month.
Tell us more about the DEI task force. What events led to it, and why did you get involved?
Kandice Buckley, Regional Human Resources Generalist: After the death of George Floyd, DFIN hosted six voluntary sessions for employees to share what we could be doing better to foster an equitable and inclusive workplace with members of the executive team. More than 120 employees participated in these conversations. It marked a key turning point for us. Employees felt connected and transparent with leadership. Then in November, a group of 22 employees, including me, organized a task force to continue to have these conversations and make recommendations to our executive team. 
Dudley: I appreciated our CEO coming out with a statement addressing the concerns of our nation and DFIN's position during last summer's protests for social justice. It showed me that we have our executives' support and backing, which is crucial for change in the workplace. I also recognized that me being silent doesn't help the problem. I wanted to have a voice, no matter how big or small, and so I joined the task force. 
I also recognized that me being silent doesn't help the problem. I wanted to have a voice, no matter how big or small."
 


What changes have been implemented as a result of the diversity task force? 
Dudley: We are currently developing a diversity council of advisors who will work in tandem with leadership to further our DEI task force's initiatives. Our task force also had the opportunity to voice our recommendations to our CEO Dan Leib and our Chief Human Resources Officer Kirk Williams. Our suggestions included a mentorship program to support our colleagues from underrepresented groups, manager training and steps to diversify our talent pool. To be able to speak at that high of a level within our organization, and for them to take it back to our board, is huge. Knowing that we had a hand in DFIN's next steps feels like we have the support we need. 
Buckley: Something we immediately implemented from our candid conversations over the summer and our task force was getting our diversity statement on our career pages. It may seem like a small step, but to broadcast our message that we're taking initial steps to be a more DEI-grounded organization is a step no less.
How has leadership adjusted their behaviors to support DFIN's shift to become more diverse, equitable and inclusive? 
Rylander: Our engineering leadership team, in partnership with our recruiters, implemented talent strategies to foster DEI. We have found value in project teams that consist of employees from many different backgrounds, from different regions of the world and with varying levels of experience. The diversity of perspective it brings allows us a deeper level of learning and collaboration. We're also in the early stages of building out an engineering mentorship program.
Buckley: In 2020, we introduced four leadership behavior principles in conjunction with our strategic business priorities to accelerate growth, improve performance and live our values. These behaviors include growing self and others, driving collaboration, delivering results and embracing change. We launched these principles in partnership with our executive team and shared videos with the entire organization on what leadership behaviors are and what they mean in action. As a result, I've noticed an uptick in managers who have come to us with questions like how to provide proper accolades in a remote environment, how to address sensitive situations more openly and how to encourage more diverse thought within their teams.

How have your core values been updated to reflect a renewed focus on DEI?
Buckley: Our core values haven't changed, but they have been refreshed with a greater focus on DEI and in alignment with our leadership behaviors. As a result, we're talking about and promoting our values more than we have historically. For instance, our DEI task force embodies our values "collective genius" and "bold action." We will continue to create opportunities like our task force for our employees to come together for a greater goal and live out our values daily.