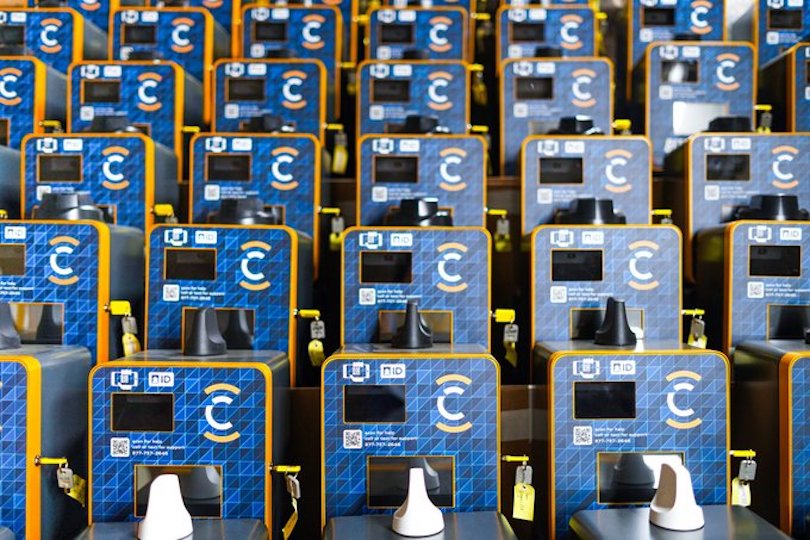 Although bitcoin prices may ebb and flow depending on the day, one thing that has grown consistently over the past few months are bitcoin-related businesses. And for Chicago-based startup CoinFlip, that growth has been dramatic.
CoinFlip took the number one spot on the Crain's Chicago Business' annual Fast 50 list, which track the fastest-growing startups in the Chicago area. The company achieved a massive 1,715,091.9 percent growth over the past five years, and its revenue grew over 5x in 2020 — reaching $50.6 million.
Since its founding in 2015, CoinFlip has built a network of over 2,200 ATMs across 47 states that allow users to buy or sell bitcoin and eight other cryptocurrencies. By offering crypto transactions in a familiar ATM form, CoinFlip is able to increase accessibility to cryptocurrencies. The company also offers a simple user experience and 24/7 customer support to help people with their transactions.
CoinFlip makes it its mission to increase accessibility to crypto. Part of this revolves around its ATMs, but another part involves the way it markets itself as a business. CoinFlip also just announced a partnership with actor Neil Patrick Harris to spread the word about how easy it is to buy and invest in cryptocurrency. Harris himself is a long-time investor in cryptocurrency.
"Cryptocurrency is the future of how we shop, invest and do business, but it can also be incredibly technical and intimidating. I prefer my transactions to be simple and to the point," Harris said in a statement. "It's why I joined forces with CoinFlip – their ATMs make it so anyone can turn their cash into a significant investment opportunity with a great return. I'm pleased to partner with them and spread the word about how their ATMs and online Trade Desk services work so more people can have access to the exciting world of cryptocurrency."
Harris stars in a CoinFlip ad that will air on TV, YouTube and social channels.
"As a company, CoinFlip is committed to helping everyone have access to the benefits of Bitcoin," CoinFlip CEO Ben Weiss said in a statement. "Some people leverage crypto as an alternative asset; others use crypto when they have reduced or no access to traditional banking resources. No matter the reason, CoinFlip will be there with our expansive ATM network, online trading options and award-winning customer service to answer any questions you may have whether you are making your 1,000th transaction or your first."
The other Chicago companies to make it into Crain's top five this year are Green Thumb Industries, RHM Staffing Solutions, Inspire11 and ShipBob (in that order).