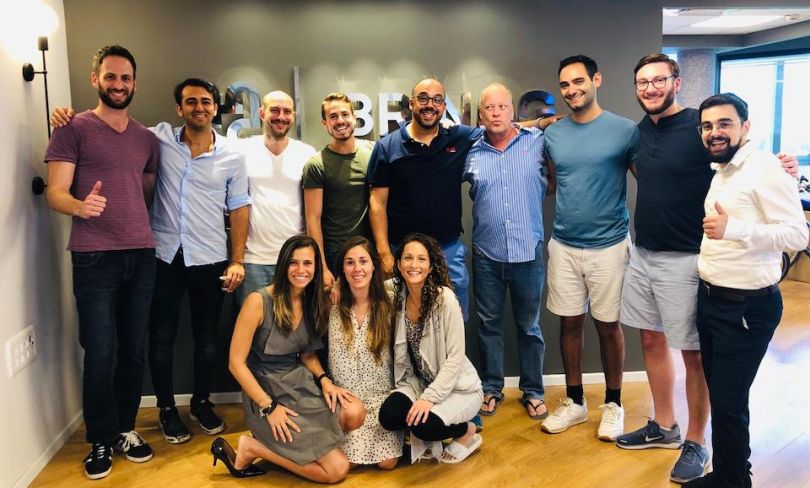 Solving the last-mile delivery problem is vital for businesses across all sorts of industries. But for Bringg, it's what turned the company into a billion-dollar business.
On Wednesday, logistics tech company Bringg announced the closing of its $100 million Series E funding round, which was led by Insight Partners. This new funding round brought Bringg's valuation to $1 billion, which the company claims makes it the "first and only" unicorn in the last-mile delivery and fulfillment cloud technology space.
According to co-founder Lior Sion, the idea for Bringg manifested when he was talking to his friend about pizza deliveries gone wrong. At the time, Sion worked for ride-hailing startup GetTaxi and was well-versed with how ride-hailing apps were good at transporting people over short distances. He didn't understand why pizza deliveries (and the delivery of other goods) were so bad at getting something to its final destination quickly and efficiently. This led to the formation of Bringg in 2013.
Bringg has built a cloud-based logistics platform that helps companies optimize their fulfillment and delivery using data-driven analysis. Since its launch, Bringg has grown to be used by some of the most well-known companies — including Walmart, Coca-Cola, Panera, AutoZone and more — across over 50 countries. Through Bringg, these companies are able to manage their last-mile delivery process as efficiently as possible across multiple delivery channels.
Logistics optimization solutions became even more in-demand last year, when the Covid-19 pandemic put a strain on the supply chain of multiple industries. Because of this, more companies turned to Bringg in 2020, which caused a 180 percent year-over-year increase in new customer growth.
"There's no question that technology and innovation were necessary to help keep the world moving forward during an incredibly challenging time, and we are proud to have stepped up to the plate and continue to deliver," Bringg CEO Guy Bloch said in a statement. "We are honored by this vote of confidence from our investors and we're looking forward to continuing to lead the last-mile revolution — reimagining the new world of delivery and fulfillment every day."
This Series E funding will allow Bringg to continue this explosive growth and to meet demand. The company says that some of this funding will be used to expand through mergers and acquisitions, and to pursue strategic partnerships.
Bringg is also actively hiring, with multiple roles open for its Chicago office. It also has offices in Tel Aviv, Kyiv, London and more.
The company last raised funding in April 2020, when it closed its $30 million Series D round.