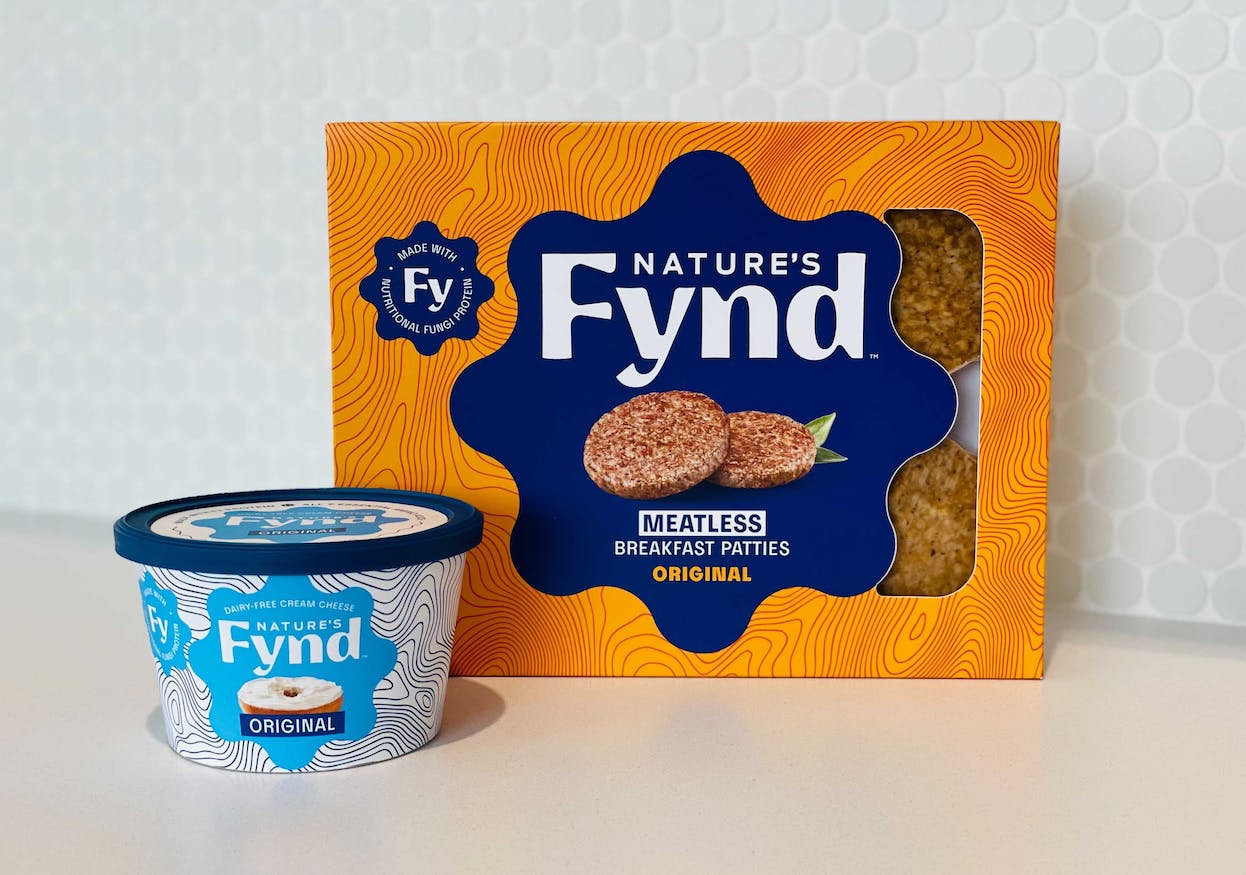 Nature's Fynd, a Chicago startup that makes alternative meat and dairy products using a special protein called Fy, just announced that it raised a massive $350 million Series C round led by Softbank's Vision Fund 2.
While its food is not commercially available yet, Nature's Fynd said this fresh funding will be used to expand its production capacity, develop partnerships and grow its product line — with the ultimate goal of launching nationally at select retailers later this year.
This is one of many companies in this space to have recently closed on mega-investment rounds. LIVEKINDLY Collective, an international platform for alternative protein brands, raised a whopping $335 million in March, and Boston-based Motif FoodWorks raised a $226 million Series B just last month. Meanwhile, this latest investment in Nature's Fynd is the largest for a fermentation company in recent memory, beating out the $300 million faux dairy maker Perfect Day received last year. 
At the center of Nature's Fynd is Fy, a fungi-derived protein that's created by fermenting a microbe discovered in the geothermal hot springs in Yellowstone National Park's supervolcano. Fy is special because it is a "complete protein," which means it contains all nine amino acids and is rich in fiber, calcium and vitamins. It is also more eco-friendly than traditional sources of meat and dairy, requiring a fraction of the land, water and energy normally needed. Thomas Jonas, CEO and co-founder of Nature's Fynd, says Fy is the "next generation of agriculture."
"There's a lot of us on the planet and we need to be very, very efficient," Jonas told Built In when the company raised its $80 million Series B last March. "What really excites us is that we are solving a big problem and providing something that can really nourish people without degrading the environment."
Since that Series B round, Nature's Fynd has been busy bringing its products to market. In February, the company sold a limited amount of Fy-based breakfast sausage and cream cheese packs on its website, which sold out within 24 hours. And last month, it received tacit approval from the Food and Drug Administration to sell its Fy protein in food products. The company said it has also started growing Fy at a commercial scale at its facility on Union Stockyards in the city's South Side.
Looking ahead, Jonas added in a statement that Nature's Fynd's food will be available across the United States by 2022, and that the company also hopes to have a significant presence in Asia, where there is a "substantial demand" for sustainable protein.