Chicago Logistics Company Echo Global Logistics Is Acquired for $1.3B
Private equity firm The Jordan Company will pay $48.25 per share in the acquisition.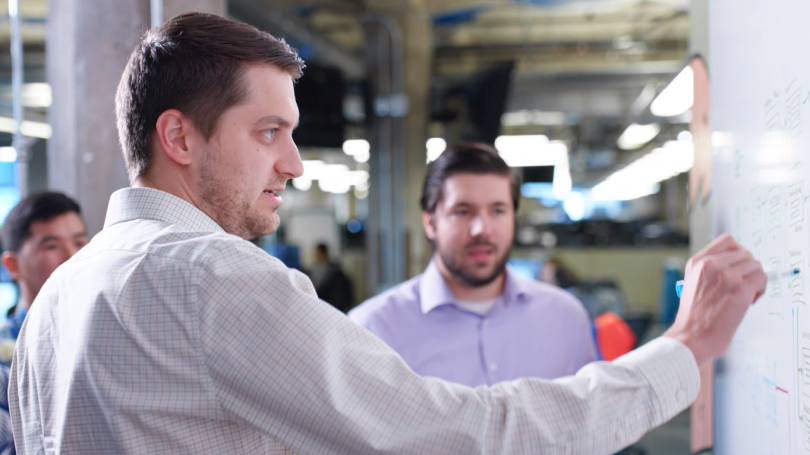 Yet another Chicago company has secured a coveted $1+ billion buyout.
On Friday, logistics company Echo Global Logistics announced that it was being acquired by private equity firm The Jordan Company. The companies revealed that The Jordan Company was paying $48.25 per share in the transaction, valuing Echo at $1.3 billion. This is a sizable payout for Echo, considering that the $48.25 per share price tag represents a 54 percent jump from the company's share price at close on Thursday. It's also approximately 32 percent larger than the company's share price all time high.
This deal represents an endorsement for Echo and its tech-forward approach to logistics. Echo provides different transportation and supply chain management services to ensure that its clients aren't paying more than they have to on logistics, while getting the best service possible. The Echo platform uses AI and load-matching algorithms to connect networks of shippers (the groups sending goods) and carriers (the groups responsible for delivering those goods). As more companies rely on e-commerce and global supply chains, logistics tools like Echo's will help ensure products get from A to B.
Echo uses its network of over 50,000 transportation providers to serve its 35,000 clients. These clients operate across a range of industries, and include many well-known brands like Molson Coors, Dave & Buster's, Newell Brands and more.
The acquisition is subject to standard regulatory procedures, but is expected to go through sometime in the fourth quarter of 2021.
"I'm thrilled to partner with TJC as they bring significant expertise and industry experience to enable Echo to further accelerate our success in the market," Echo CEO Doug Waggoner said in a statement. "In addition, having an experienced financial partner, with resources to fund continued growth, will result in a more rapid expansion of Echo's supply chain capabilities, including all of the automation planned to enable both our people and our digital freight marketplace."
"We are impressed with Echo's people, technology, and business results, since their founding in 2005, and are excited that Echo's leadership selected TJC as their partner in this recapitalization," Brian Higgins, The Jordan Company's head of logistics and supply chain, added. "We strongly support the team's vision for continued growth and look forward to partnering with them as we bring expanded financial resources and expertise to accelerate Echo's technology leadership that has set the company apart from its competitors."