Provi's Valuation Jumps 3.5x in 6 Months After $75M Series C Raise
The new funding brings the alcohol ordering platform's valuation to $750 million.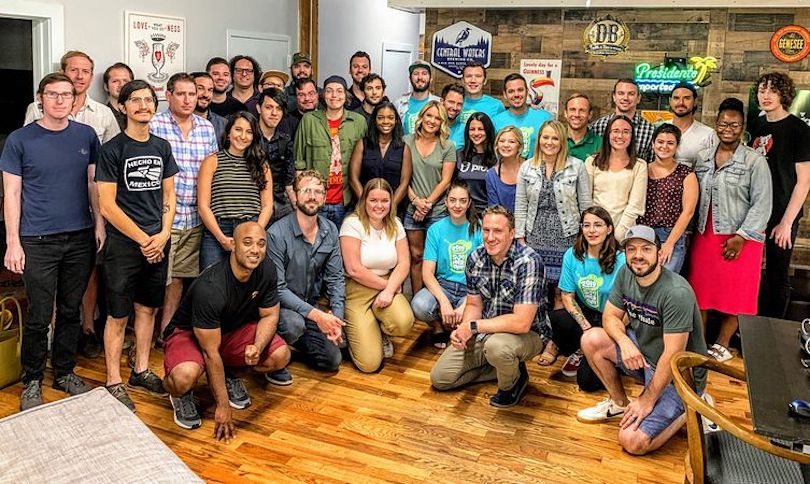 Chicago-based alcohol ordering platform Provi is in the middle of an impressive growth spurt.
On Tuesday, the startup announced the closing of its $75 million Series C funding round, which was led by D1 Capital Partners. This new funding comes a few months after the company's $25 million Series B, meaning Provi has raised $100 million in funding this year alone.
The new round also brings the company's valuation to $750 million, representing a 3.5x jump over the course of six months.
Provi has built an online platform that connects alcohol retailers and distributors. Typically, an alcohol retailer (think bar or liquor store) has to contact a specific alcohol distributor (think Anheuser-Busch) and order beverages via phone or paper invoice, and then do that over again to get beverages from a different company. What makes Provi special is that it puts all those distributors in one place, so ordering becomes as easy as online shopping. Provi says that this can save its customers 20 hours of labor per month on average.
The company also points out that this service is especially useful now, while many bars and alcohol retailers are struggling. The Covid-19 pandemic was especially challenging for bars, as restrictions caused them to close their doors and people opted to consume alcohol in the confines of their homes. Even as bars are reopening, there has been a labor shortage in the hospitality industry that makes it hard for bars to return to pre-pandemic levels of business. That means anything that can help bars save time and labor hours is a boon at this time.
Provi experienced 3x growth over the past year, but with this new funding, it hopes to grow its revenue by 20x over the next 12 months. That's an impressive goal, but already the company serves 10 percent of U.S. bars and restaurants and has relationships with 85 percent of major U.S. alcohol distributors.
The new funding will allow Provi to scale its platform and grow its team. The company is currently hiring for over 20 Chicago-based roles across engineering, sales, product, operations and more.
"Our marketplace allows retailers to search, shop and discover millions of products enabling them to better communicate, track inventory and restock than ever before," Provi CEO Taylor Katzman said in a statement. "Equally, we are focused on the best experience for distributor sales reps who are crucial to the ecosystem. Provi is helping optimize a $250 billion industry that still operates using paper invoices."