Mila Kunis-Backed Cocktail Maker Bartesian Moves HQ to Fulton Market
The new HQ is 5x the size of the company's current space in River North.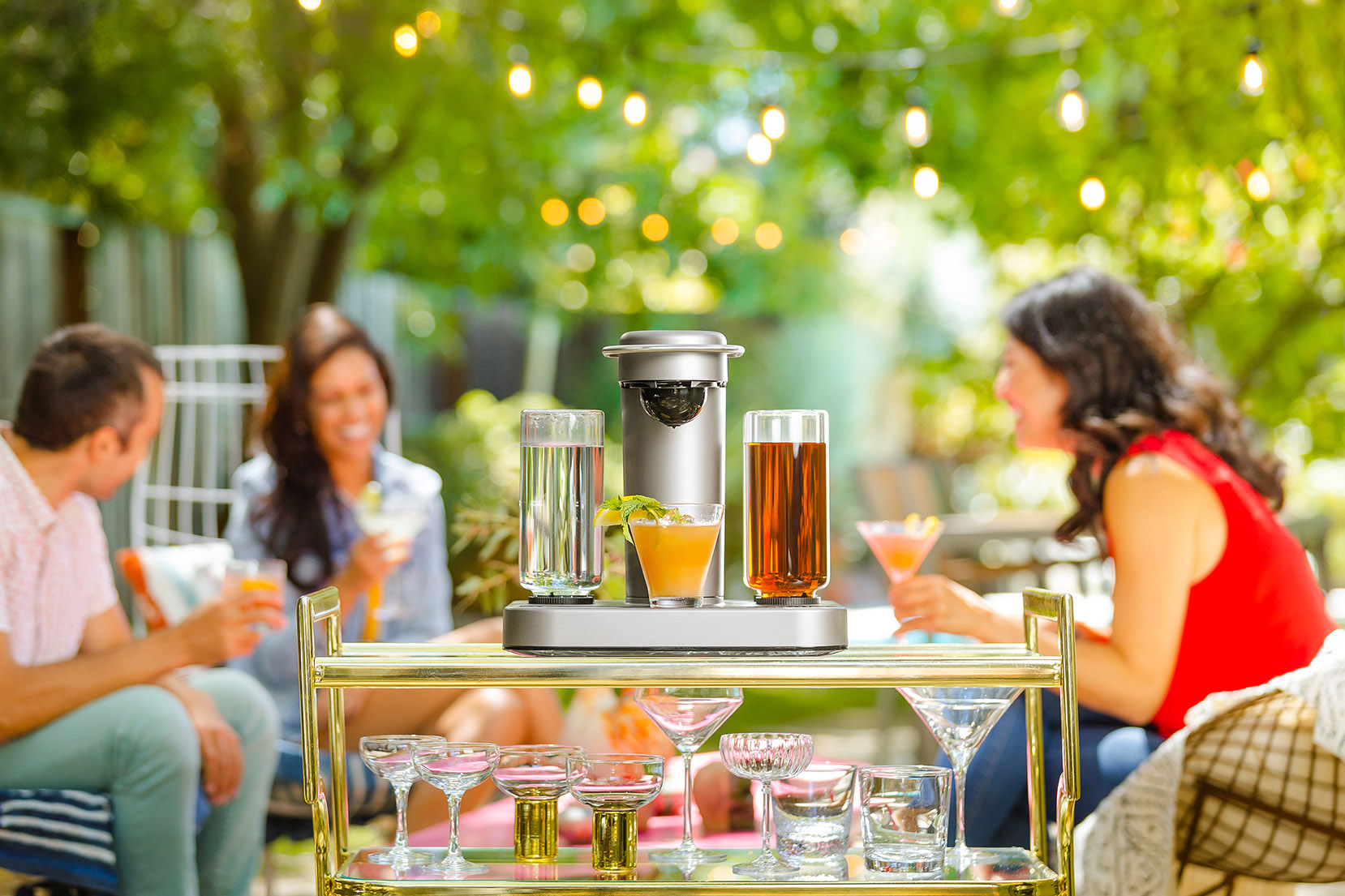 Cocktail maker Bartesian announced it is moving its new headquarters to Fulton Market with a nearly 10,000-square-foot office. 
"We're excited to relocate and expand our office space and team in Fulton Market," Ryan Close, founder and CEO of Bartesian, told Built In. "Our new office will be a beautiful space to continue our explosive growth building an all-new category — on-demand premium cocktails." 
Enjoying a nice cocktail is a significant pastime for some folks. But with the pandemic and restrictions being enacted across the country the last few years, it was hard to get out and enjoy a mixed drink. So, many took up cocktail making in the comfort and safety of their homes. But creating your own drinks can be expensive and if you don't correctly measure out ingredients, you might end up with a bad concoction.
Close, who has had these types of experiences, wanted to change that and began working with engineers in 2014 to create the ​​Bartesian machine. 
Since its debut in 2019, Bartesian has gained popularity for creating cocktails without much hassle. Bartesian creates premium cocktails on-demand with its intelligent cocktail maker — similar to that of a Keurig machine. The cocktail makers uses capsules that contain ingredients to make popular mixed drinks that can then be paired with an individual's favorite brand of spirits.
The company has received a lot of support and success since its debut with Oprah listing Bartesian as one of her favorite things in 2019 and actress Mila Kunis joining the board in 2021. The company also saw triple-digit revenue growth last year. 
The new office space is five times larger than Bartesian's current headquarters. The new space features rustic timber beams, an expansive main floor and 16-foot ceilings. The building will also have a lower level that will be transformed into a private speakeasy bar.
The massive space will allow Bartesian to hire more talent for its team, too. The company said in a release that it plans to hire dozens of people this year.
"We're in absolute hyper-growth and leading the DTC CPG  innovation in the premium cocktail space," Close said.