The Keys to Building an Inclusive Culture, According to 3 Leaders at Angi
Because all employees should feel at home on their teams.
Your home has a powerful effect on your mood, motivation and ability to function. An unsafe home can have a terrible impact on one's mental health. According to Angi, a home services marketplace, home is the "most important place on earth." 
Angi believes people should feel at home at work, too. That's why one of Angi's goals is to create a safe and inclusive culture that is welcoming to everyone. To that end, its leaders strive to foster a community built on mutual respect and a structure that rewards employees for jobs well done, regardless of their identity. 
"Like many organizations, we have room to grow, but this is one of the most inclusive places I've ever worked," said Vice President of Product Lindsay Ullman. "The focus is on what you have achieved, what were the outcomes, and how you helped our customers. That's the name of the game."
About Angi
Formerly Angie's List and HomeAdviser, Angi is a leading and comprehensive solution for everything home, where homeowners can find, book, connect and pay for hundreds of home projects done by Angi's network of over 200,000 home service providers. To date, the company has helped more than 150 million people with their home projects.
Built In connected with Ullman, along with Senior Engineering Manager Asha Balasubramaniam and Vice President of Design and Creative Evan Dody to discuss the company's commitment to diversity in tech and to find out first-hand what it's like to work at a company where talent is encouraged to come to work exactly as they are.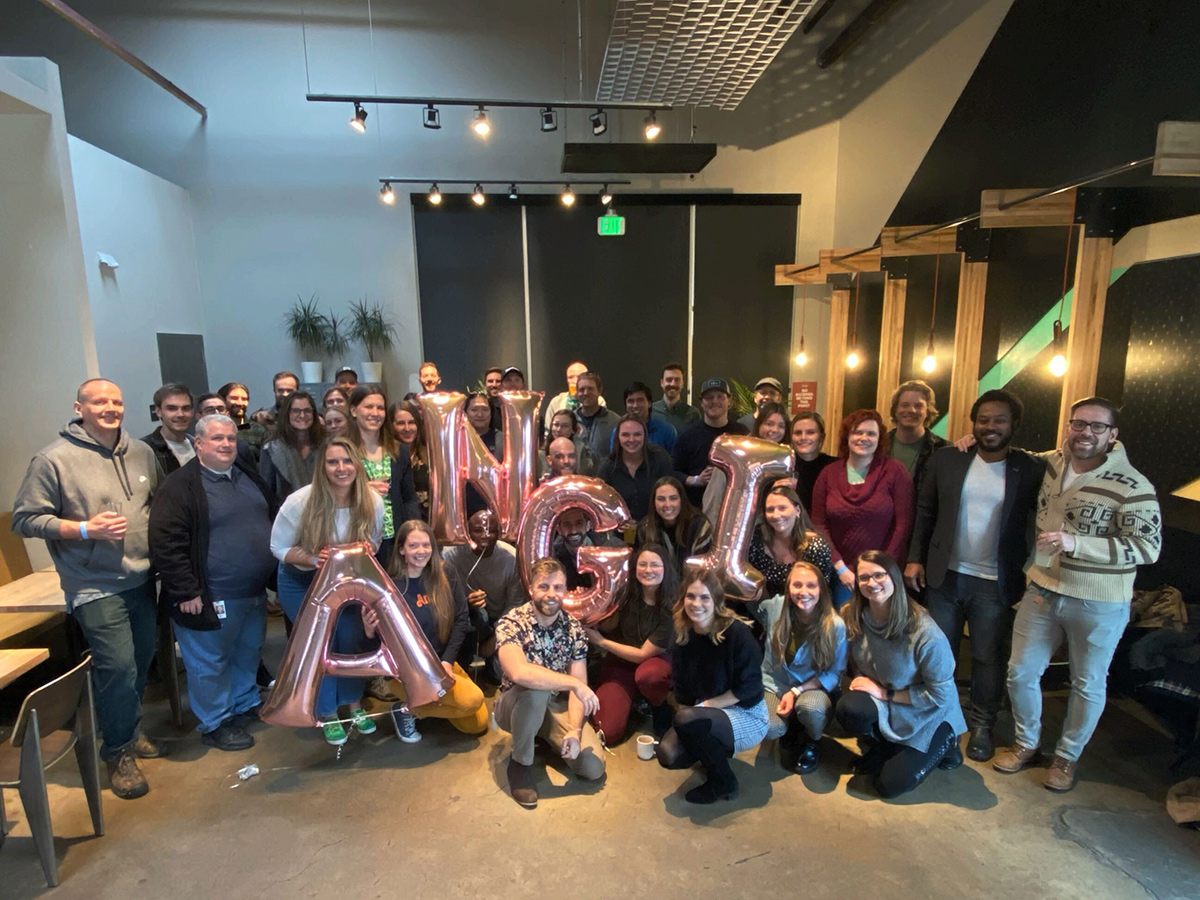 What attracted you to Angi and what has kept you there?
Senior Engineering Manager Asha Balasubramaniam: I joined through Handy, which was acquired. I used the product, and at one point, Tweeted a complaint about it. But I knew the product could be useful, and when I met with their engineering team, I wanted to get my foot in the door and work with a tech stack I had no experience with. That was six years ago.
What has kept me here is the potential for personal growth. I never imagined being in management. It wasn't a natural transition for me. I was a manager for one person before, then talked to my lead and said, "I don't want to do this." But I came back to it, and have seen new opportunities for myself and my team to grow every year. 
VP of Design and Creative Evan Dody: I'm attracted to the ambitious leadership and authentic, transparent communication. It's also a massive market opportunity. I was intrigued by an industry that had yet to go through a complete digital transformation. It's a national leader in the space. 
VP of Product Lindsay Ullman: I came to Angi by way of an acquisition. I started a company, Umbrella, that I sold to Angi. I was always drawn to entrepreneurial endeavors, and I've found Angi to be a very entrepreneurial place.
What does Angi's culture look like? How has it evolved during your time there?
Ullman: We're very data-driven. Nothing is precious here. We can always be proven wrong. Nothing is too dear or untouchable. We're focused on the impact and the data. That attracts ambitious people who really want to see results. There's also a real sense of ownership. People feel responsibility and accountability for what they are doing. 
Balasubramaniam: When it comes to the evolution of Angi, our team is made up of three companies that came together. There were a lot of different cultural elements, so it has been an interesting ride. We have 12 core values that are all unified by untapped potential for the business and the product. 
We also celebrate each other immensely. That's one of the best parts. Compared to other jobs I've held, we do that really well. Whether it's in fireside chats or all-hands, people appreciate each other. That has evolved over time, and I'm proud of that. It keeps me coming back to work with enthusiasm.
Dody: Our culture is a pillar of our business. When we were going through our rebrand, from Angie's List and HomeAdvisor to Angi, we spent equal time defining the brand externally as internally. We pulled together a bunch of stakeholders to define 12 company values, which is a lot. People were skeptical of having that many at first, but 18 months later, people actually use them.
Why is it important for your employee demographics to reflect the makeup of your customers?
Ullman: We have a massive customer base, and the more reflective your workforce is of that customer base, the more you see things you might not otherwise. I'm a working parent, and by being in a workplace that supports working parents, it's changed my perspective in all sorts of ways. I appreciate how important it is to be able to have convenience at your fingertips and get things done quickly.
Achieving a representative workforce is an ongoing process. We haven't arrived at our long-term goal, so it's a work in progress. But we are staying incredibly ambitious.
Balasubramaniam: Having different opinions in the room that deviate from the group will force decision-makers to think in new ways when building a product. This has come up when building features that impact who users can select for jobs, and whether they want to provide gender preferences to determine whether they are comfortable having those service providers in their home. That might not have come up if we didn't have diverse opinions heard in the first place. 
Having different opinions in the room that deviate from the group will force decision-makers to think in new ways when building a product."
How do you help ensure that your team is a safe, welcoming environment for everybody?
Ullman: It starts with recruiting. We've tried very hard to make the experience really welcoming and inclusive for every person. We've created standards and consistencies to know exactly what we are looking for. That means being clear about the skills and attributes we need, and building an interview process that matches those. This process tends to yield more diverse candidates, which leads to a more diverse team and with lots of camaraderie.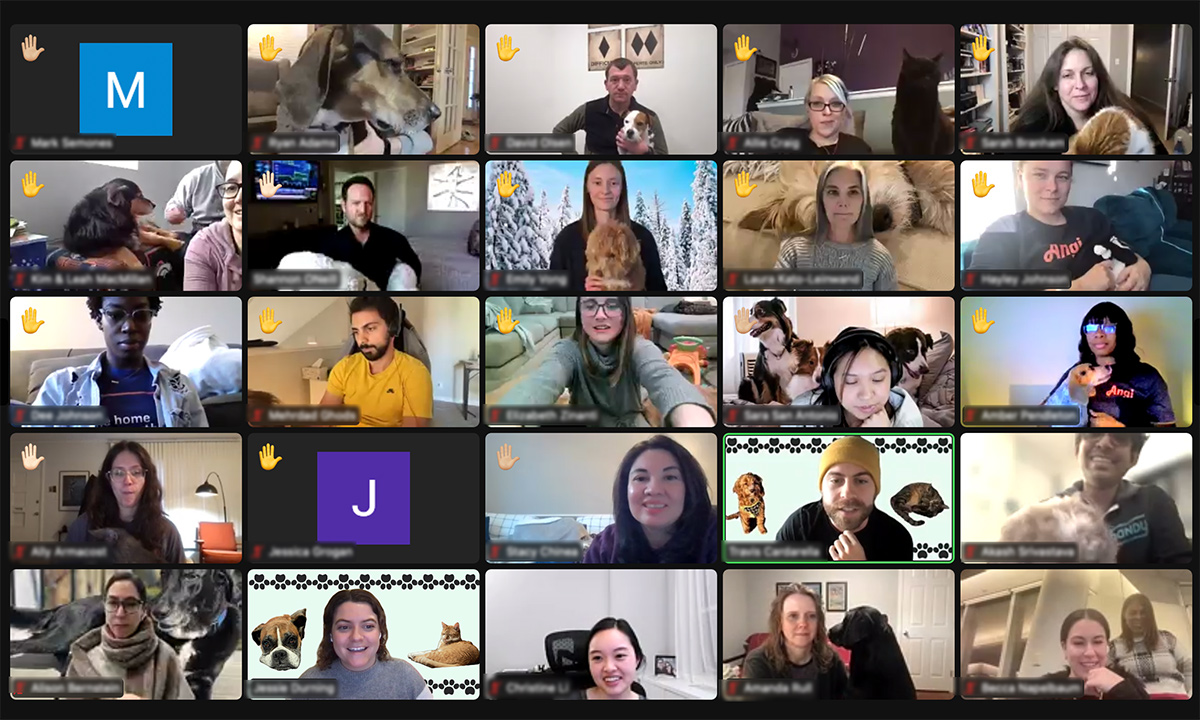 How does having an inclusive culture power career growth?
Balasubramaniam: When I started my engineering career, I was often the only woman engineer in the room. I would feel pretty intimidated and wasn't sure if it was the right career for me. There should always be a good balance. Having a good mix of people from different demographics fuels career growth.
Ullman: I spent about four years in startups and was used to seeing very few people who looked like me in similar roles. It's funny, but I have never been less aware of my gender, in a positive way, than I am at Angi. There is a long way to go, but this is a step in the right direction. 
Dody: I've been thinking about manager relationships with direct reports lately. This isn't a systematic solution, but I think it's important to make sure that manager and employee relationships are symbiotic. Really get to know the folks on your team, and make sure that your relationship with them, which is the most important relationship at the organization, is strong. Respect needs to go in both directions.
It's important to make sure that manager and employee relationships are symbiotic."