Oak9 Raised $8M, Front Got $65M, and More Chicago Tech News
Catch up on the latest developments from the Chicago tech sector.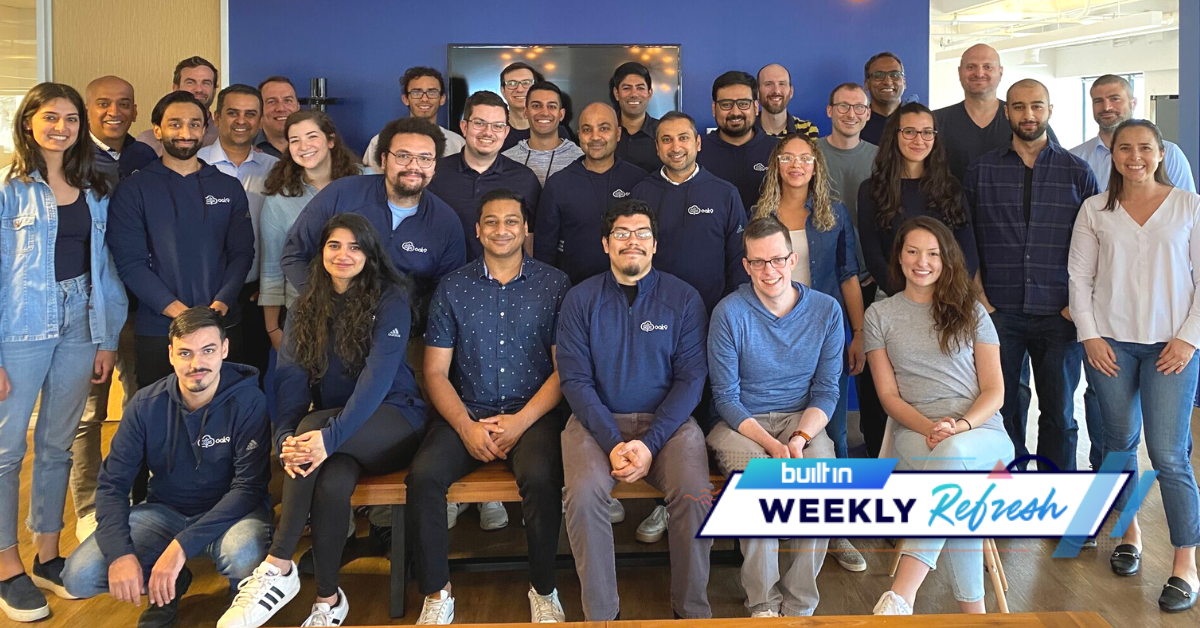 An easygoing week on the lakefront saw a handful of new tech moves. A range of companies are opening up new Chicago offices and others are pulling in fresh capital. Learn more about this latest news in the Built In Chicago Weekly Refresh.
Tech companies opened new offices in Chicago. From the Old Post Office building to Fulton Market, tech companies are opening their doors to support Windy City workforces. Names including Focused Labs, Bartesian and Food Rocket are just a few companies that have expanded their presence into Chicago from places across the country. Others, including Logik.io and Applied Systems, are deepening their local roots. [Built In Chicago]
Front secured $65M. Based in San Francisco with an office in Chicago, Front builds customer communication software. Its tech augments customer conversations with team collaboration capabilities and customer data, enabling teams to provide personalized responses. Its Series D, co-led by Salesforce Ventures and Battery Ventures, brings its valuation to $1.7 billion and its total funding to $204 million. The round will help fuel product development and further Front's go-to-market initiatives. Front is also currently hiring for a range of roles. [BusinessWire]
chicago tech quote of the week
"Companies simply cannot hire enough security engineers to ensure proper security in their IaC and cloud environments. Budgets across the industry are being slashed and many companies are short on talent at a time when we need more of it, not less. Oak9 helps alleviate that problem, reducing both costs and exposure by automating security so you can do more with less." — Raj Datta, CEO of oak9
Oak9 pulled in $8M. Led by Menlo Ventures, oak9's latest round will help it build out its infrastructure as code (IaC) solution. Serving cloud-native businesses, the company will invest in growing the free community edition of its platform and help launch a Security as Code offering. Over the past 15 months, oak9 has raised a total of $14 million. [oak9]
FTX could acquire Robinhood. Californian trading platform Robinhood has seen slowing momentum since its IPO. While the company thrived during the trading boom of the pandemic, the equity and crypto markets have since declined. While formal M&A talks between the two companies are not currently underway, crypto exchange platform FTX is discussing internally on how it could potentially acquire Robinhood. FTX is reportedly "excited" about Robinhood's business prospects. [Bloomberg]