Out of Office Enhances Trip Planning With Social Features, Recommendations
Launched during the pandemic, Out Of Office offers recommendations from people users know and trust.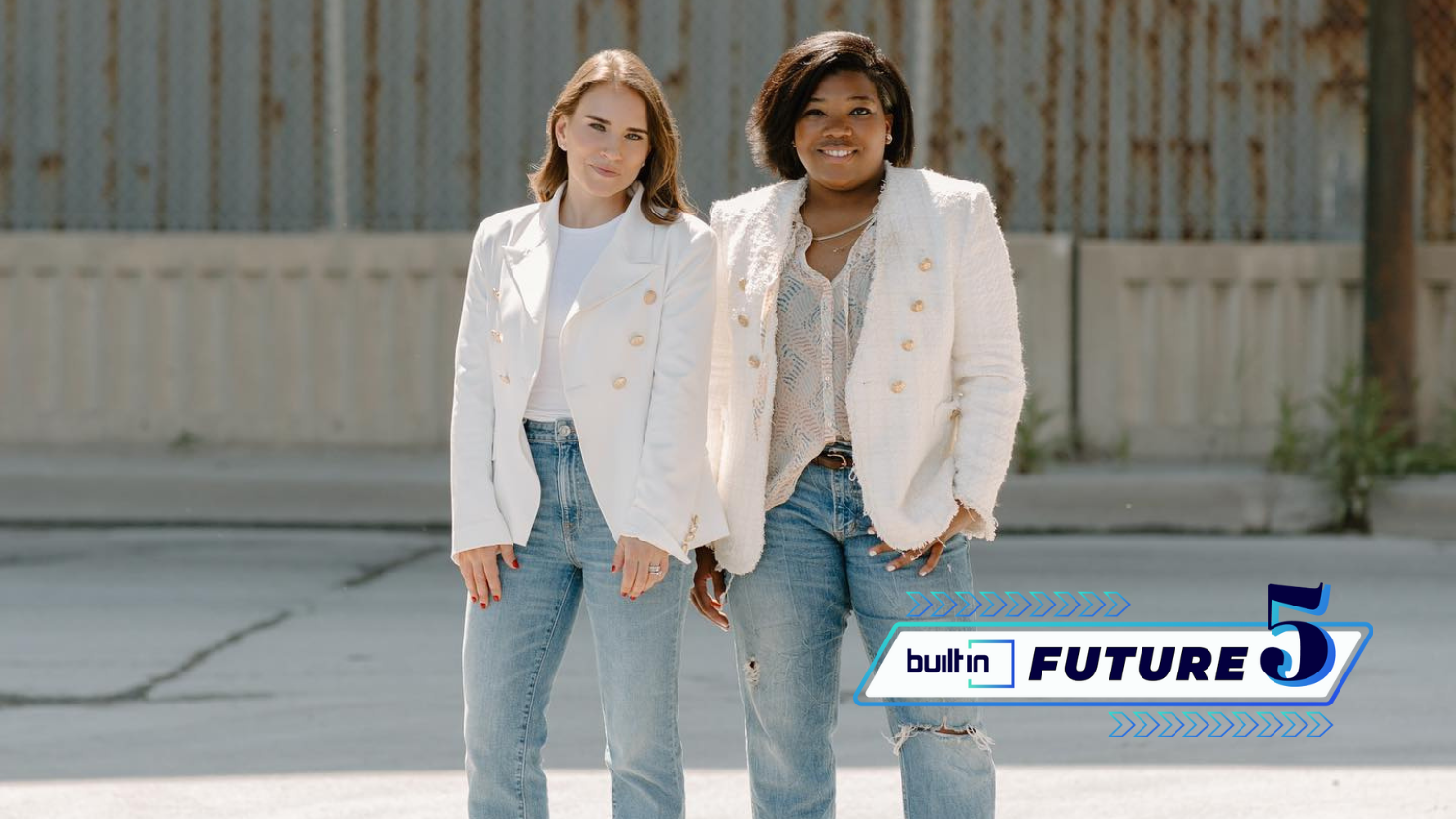 Sure the latest initiatives from the Teslas, Apples and Googles of the industry tend to dominate the tech news space — and with good reason. Still, the tech titans aren't the only ones bringing innovation to the sector.
In an effort to highlight up-and-coming startups, Built In has launched The Future 5 across 11 major U.S. tech hubs. Each quarter, we will feature five tech startups, nonprofits or entrepreneurs in each of these hubs who just might be working on the next big thing. You can check out last quarter's Chicago round-up here.
* * *
Having launched approximately two years ago, Out of Office has already helped thousands of people plan vacations, and the Chicago-based startup is just getting started. 
Jan Seale and Coabi Kastan both worked at Trunk Club, a clothing subscription startup that was later acquired by Nordstrom, as sales executives. When they weren't working grueling hours, they were traveling. Whether the two traveled together or not they always asked each other for recommendations. This resulted in pages-long documents filled with recommendations and travel websites for each trip.
"It just felt so disjointed. We said, 'There's got to be a better way to get travel recommendations from people that matter to you and are trusted and personal,'" Seale, Out of Office co-founder and CEO, told Built In. 
In 2015, Seale and Kastan come up with the idea and name Out Of Office but held off on launching. It wasn't until the pandemic started that the pair continued to flesh out the idea. They finally launched their travel recommendations app in August of 2020, a time when people were still not traveling regularly due to the pandemic. 
We said, 'There's got to be a better way to get travel recommendations from people that matter to you and are trusted and personal.'"
According to Seale, they launched during the pandemic — a time when travel was slow — so they could develop the platform and grow the brand.
"[We wanted to] build something interesting for when the world opens back up. We always knew it was going to open up again. It wasn't a question of if, it was a question of when," Seale recalled. 
Today, the Out Of Office app helps people plan their trips by pulling recommendations for hotels, restaurants, activities and much more onto one platform. Users can leave reviews of locations and upload photos for future travels to refer to when traveling. The app also has a social feature in which users can follow one other user and see their recommendations.
Integrations are built into the app and enable in-app restaurant reservations. Features such as in-app hotel bookings are coming soon. 
Out Of Office's social aspect is really important when it comes to recommendations. Having friends or people with similar interests recommend restaurants and hotels makes more sense than reading reviews online, and it is more likely to result in a positive experience, according to Seale. 
Back in April, the company closed a $3.5 million seed round which brought its total funding raised to $5 million. Out Of Office's success with venture funding has not only backed the company's platform but has also been a testament to raising capital for women of color-founded startups as there is still a funding disparity in the tech startup industry. 
"We're trying to be advocates for women in the tech space, and especially here in Chicago. [Funding] is really limited in the consumer and the tech space," Seale said. "It's a big part of Coabi [Kastan] and my mission to make sure that we help other people get access to capital and the networks that we have."