Atlas' $200M Raise, Culture Amp's New Office, and More Chicago Tech News
Catch up on the Chicago tech news you may have missed last week.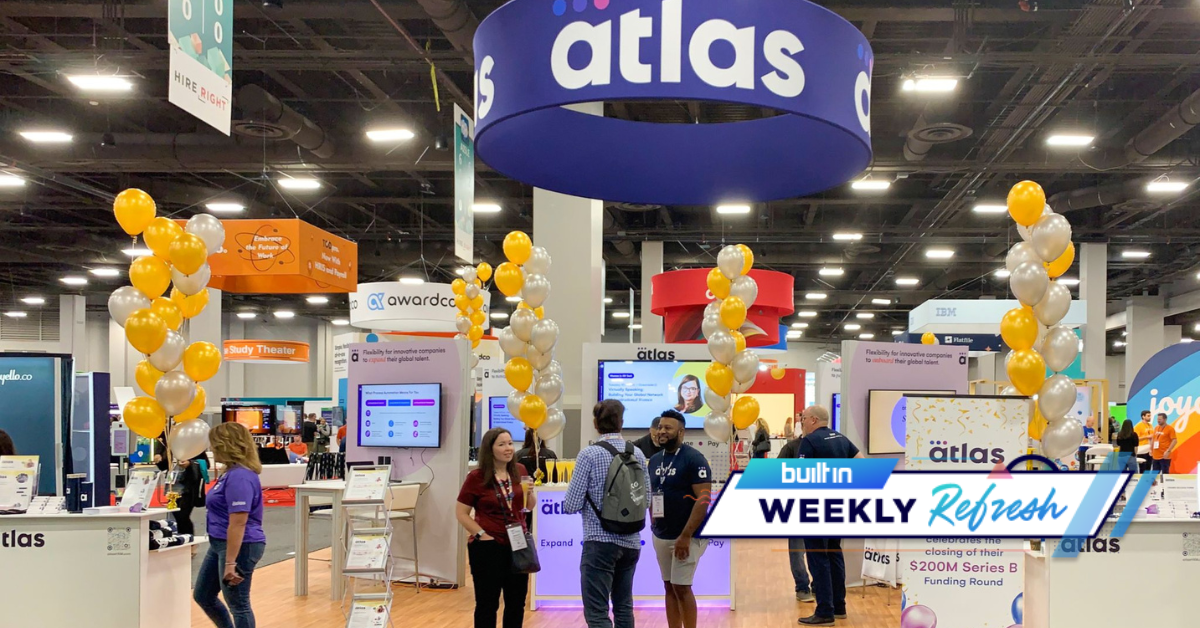 It was a busy week for Chicago tech startups, with many companies closing deals while others opened new offices. Catch up on Atlas' $200 million raise or read up on a tech startup helping people care for their plants. This is the Built In Chicago Weekly Refresh. 
Atlas raised $200M. Atlas is an employer of record platform that helps companies with employees outside the U.S. get paid for their labor. The platform is supported in over 160 countries and helps companies comply with employment and payment regulations in other countries. The Series B round was led by Sixth Street Growth and will be used to fuel the company's global expansion. [PR Newswire]
Out Of Office was featured in Built In's Future 5 series. Founded by Jan Seale and Coabi Kastan, Out Of Office is a trip-planning app that helps people find restaurants and hotels through personal recommendations from friends and influencers. With the app, users can make dinner reservations and will soon be able to book their hotel from the app. The startup was founded in 2020 and has since raised $5 million in funding. [Built In Chicago]
Chicago Tech Quote of the Week
"Chicago marks the perfect location not only because it's close to many of our customers in the professional services, IT and manufacturing industries, but also strategically, it is one of the nation's most exciting and rapidly growing tech hubs that will make our innovative leaders feel at home. It's no surprise that some of the world's largest technology brands are expanding in this market, and we're excited to establish a larger presence in the city." — Reetika Motwane, vice president of North America for Culture Amp
Culture Amp opened an office in Chicago. Culture Amp, an HR platform headquartered in Australia and with offices in NYC and San Francisco, opened its third U.S. office in Chicago. The office will have employees adhere to a hybrid work schedule. Culture Amp is looking to increase its headcount to 1,100 employees and has openings on Built In. [Built In Chicago]
Flora launched a crowdfunding campaign. Flora is a plant tech startup that helps people identify and care for plants using their phone camera and the Flora app. The company is looking to develop a sensor that will work in tandem with the app and will gather data on moisture, humidity and lighting. The company is looking to raise $10,000 on Kickstarter to fund manufacturing for the sensor. [PR Newswire]