How Motorola Solutions' People-First Philosophy Makes a Big Company Feel Small
Motorola Solutions helps their employees reach their highest potential. Here's how.
Motorola Solutions embraces a people-first philosophy, where employees are encouraged to seek opportunities across disciplines and explore their passions. Manager of DEI Stakeholder Engagement Richard Nelson has an experience that's a perfect example.
When Nelson graduated with a degree in mechanical engineering, he never expected to be working in diversity, equity and inclusion — but Motorola Solutions gave him opportunities to learn and grow in unexpected ways. After working in product development for two years, he joined the company's innovative engineering rotation program, which ensures that employees spend six months each in three different engineering roles.
During this time, Nelson sought out opportunities to follow his personal passion through Motorola Solutions' business councils to eventually become the president of the Motorola Black Inclusion & Diversity Organization. Through these experiences, Nelson decided to venture outside of the rotation program he was in to join the DEI team. 
"There's a quote from the movie Robots: 'See a need, fill a need,'" Nelson said. "That quote resonated with me as a child, as an engineer — and as a Motorolan. I was excited to take my biggest career leap to date."
The wealth of experience Nelson gained from his engineering rotation program not only helped him develop a strong grasp of Motorola Solutions' mission and products, but also gave him opportunities to learn and grow through the mentorship provided by the company — specifically, through his Motorola Solutions teammates and managers. As the President of Motorola Black Inclusion & Diversity Organization, Nelson honed his skills in making connections with various elements of both internal and external communities and stakeholders. Now, he leverages all of this knowledge and experience in his current role. 
In many ways, Motorola Solutions' multifaceted support of its employees' career paths is reminiscent of a smaller company.
"As an aspiring tech-savvy people leader," said Nelson, "I look forward to leveraging my experience to positively impact my community, our customers and my fellow Motorolans."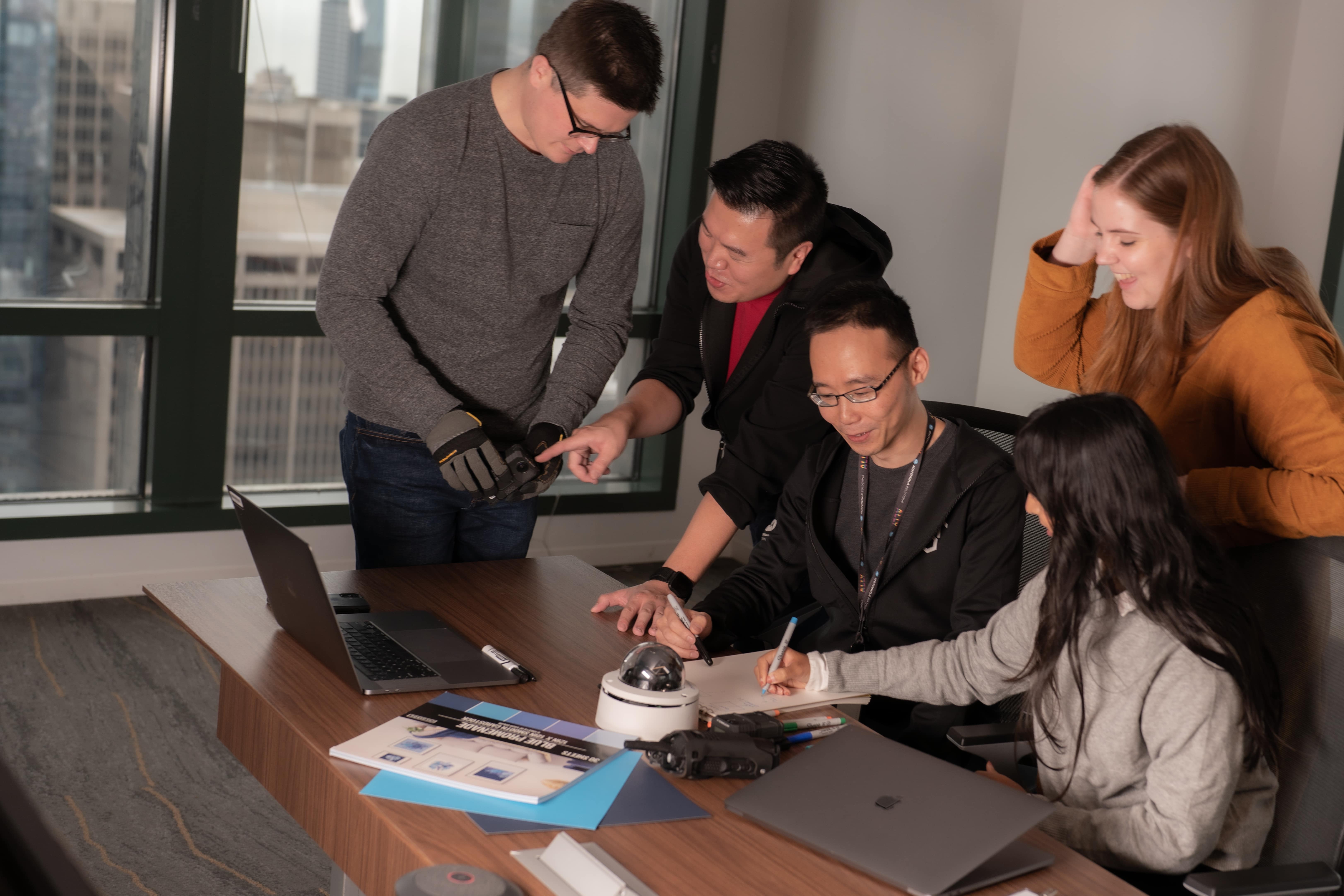 What makes Motorola Solutions a unique place to work from a professional development perspective?
Here at Motorola Solutions, I enjoy the close proximity I have to so many other employees, stakeholders, customers and communities. Since joining in 2019, I've connected with hundreds of employees across six continents. 
Our business councils played a vital role in introducing me to different people, as well as opportunities to learn, grow and lead. Additionally, the company's culture is rich in knowledge-sharing, allowing me to learn from folks across multiple cities and disciplines — especially in our new hybrid work environment. While I value the ability to network and learn in-person, I've also found value in virtual workspaces. I've had ample opportunities for public speaking, mentorship, coaching, networking, developing business acumen, career path planning, visibility to customers and senior executives, taking on additional responsibilities as a team leader and developing authentic, interpersonal relationships. I'm a part of something bigger than myself.
How have you grown professionally at Motorola Solutions? What skills have you learned?
One of the benefits of being able to work cross-functionally is an understanding of how different teams come together to provide value to a larger goal. As a mechanical engineer, I was able to collaborate with software and electrical engineers to find the root cause of complex problems and produce solutions that work for multiple stakeholders. If an idea would work from my perspective, but was not feasible for the other engineering disciplines or impractical for the customer, it wasn't really a solution.
My roles in product management and field engineering further drilled that point home. Understanding how to "see needs" and "fill needs" for various customers and internal stakeholders has been an ongoing lesson — and the better I learn it, the more impactful I become.
I'm a part of something bigger than myself."
How has joining the company positively impacted your professional or personal journey?
When I graduated from college in 2019, I thought Motorola Solutions was still making cell phones. Since then, I've been immersed in a culture of talented people working to provide the best technologies to create a safer world and help people be their best in moments that matter. 
I've been immersed in a culture of talented people working to provide the best technologies to create a safer world and help people be their best in moments that matter."
I remember talking with a fire chief at a conference about a radio that I had helped redesign. He mentioned that when other competitors would try to sell him their radios, he'd escort them up to the top of a parking garage, toss his Motorola Solutions radio over the edge, retrieve it and demonstrate how it still works. I felt a sense of pride, knowing that I played a part in producing a lifeline for him and his team.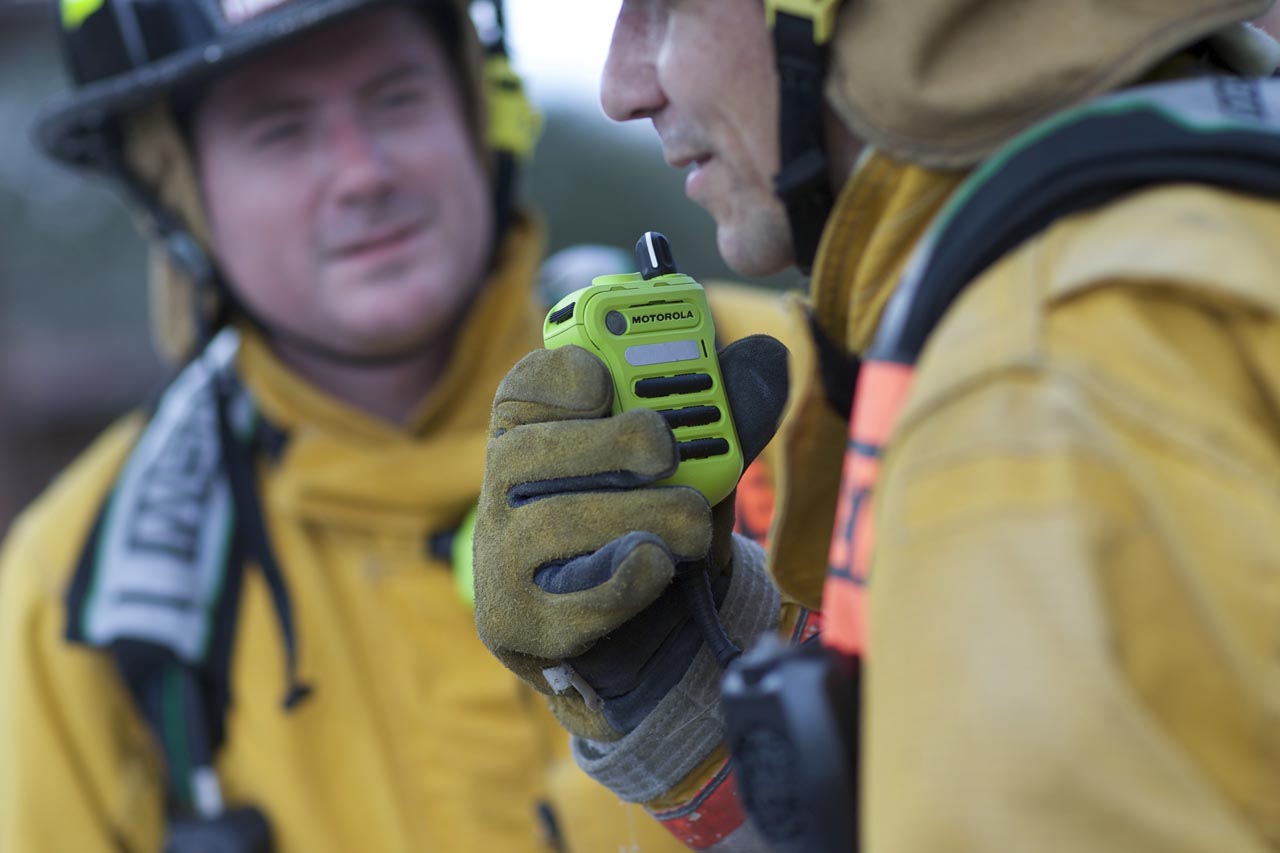 The variety of projects I've been able to work on has been really impactful, interesting and enjoyable — from redesigning a cable to evaluating a business case for a new product to updating a drawing for an entire customer system — and now creating frameworks to tap into diverse talent pipelines and partner with minority-owned businesses. I'm deeply thankful for the opportunities I've had to learn and grow at Motorola Solutions and for the opportunities to have a positive impact — within the company and the world.