Chicago Startup Reach Pathways to Pitch at SXSW
The company's virtual "metaversity" uses gamification to help under-resourced students achieve their career goals.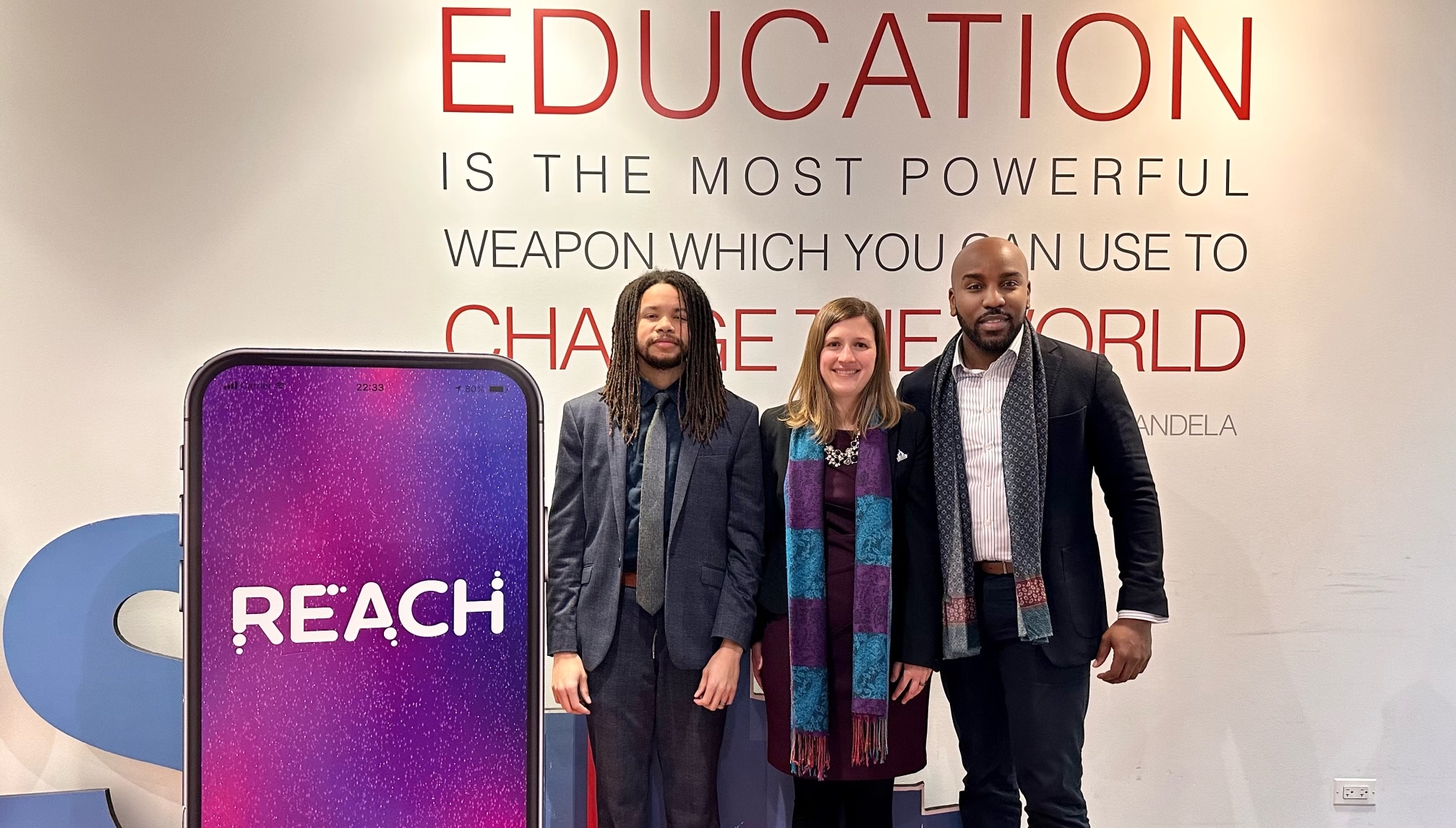 Tech companies across the nation are gearing up for the annual South by Southwest pitch event in Austin this March. A total of 740 startups applied for a spot onstage in front of an audience of industry experts, media professionals and investors, but only 40 were selected to showcase their ambitious innovations. The cream of the crop features startups from various countries and U.S. states, and one of them is repping the Windy City.
Chicago Scholars is a nonprofit organization that works to support under-resourced students through college and into their careers. While there are 4,000 students who are eligible to complete the Chicago Scholars' program every year, the nonprofit can only currently accept 550 into every class. The organization recently launched Reach Pathways as a way to serve more students by using technology. The startup developed REACH, a virtual metaverse platform that digitizes Chicago Scholars' curriculum.
As a nonprofit organization, Chicago Scholars conducts a youth-focused program that caters to Chicago high schoolers with a 3.0 GPA or higher who are from low-income households or are first-generation college-going students. The program equips participants with skill training, college counseling, mentoring and a supportive community to help them achieve their professional goals.
Reach Pathways developed REACH's metaverse world to guide scholars through this programming in a way that feels less like homework and more like a video game, according to Jeffery Beckham Jr., Reach Pathways' co-founder and Chicago Scholars CEO. The beta version of this platform launched in 2021 and currently has almost 3,000 users.
Within REACH, students can traverse a virtual world that resembles an urban university campus. The pathways they experience there are curated based on their specified career goals. Students encounter gamified elements that help them progress through their program, such as earning badges for mentor interactions, viewing alumni-generated video content or completing internship applications.
As Reach Pathways gears up to release the prototype of its "metaversity" to students this summer, the company is also preparing for its spotlight at SXSW Pitch.
Reach Pathways will be presenting within the competition's future of work category. In each of the eight categories, only one of the five participating startups will be dubbed winner and go home with the Best in Show award for their project. The other categories include artificial intelligence robotics and voice; enterprise and smart data; entertainment, media and content; food, nutrition and health; innovative world technologies; metaverse and Web3; and smart cities, transportation and logistics.
To compete in the future of work category, the startup must use technology to enable, empower, change and expand capabilities of the professional world, something Reach Pathways strives to accomplish. In addition to helping students through college, its platform aims to help address the costly problem of voluntary employee turnover by better preparing candidates for a job. Reach Pathways also wants to ensure students don't lose out on lifetime earnings due to limited access to higher education and career resources.
"Reach Pathways is grounded in the belief that a student's zip code shouldn't determine their life outcomes," Beckham told Built In via email. "At Reach Pathways, success looks like diverse young adults accessing better careers, increasing their lifetime earnings and creating multi-generational wealth in Chicago and beyond."