Ludex Raises Capital for App That Uses AI to Price Collectible Trading Cards
The Chicago startup has raised over $8 million. This funding comes from family and friends rounds and as convertible debt.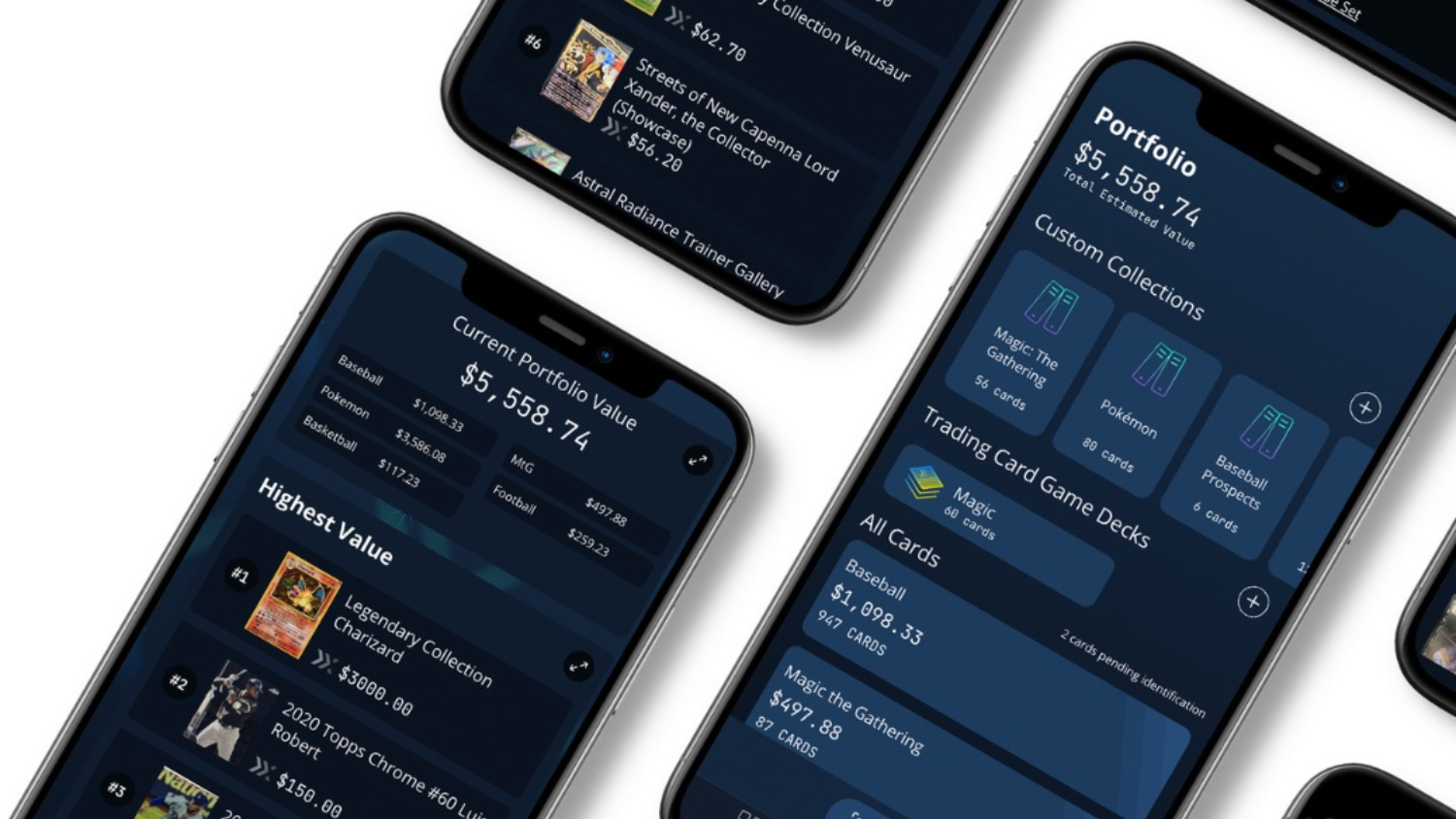 During the Covid pandemic, Brian Ludden rekindled his interest in collecting baseball cards and wanted to get his son involved. The two bought a pack of cards and tried to find each card's value on the internet only to realize there was no easy way to go about it. 
This inspired Ludden to build and launch Ludex, a mobile app that can digitize and price trading cards. With Ludex, card collectors and resale shops can use their phones to scan all types of trading cards, including baseball, Pokémon, Magic: The Gathering and other cards. Using artificial intelligence, the app scans for a card's condition and unique features to provide an accurate valuation, according to Ludex. It also creates a digital version of the card.
"There's been over 800 billion cards produced," Ludden told Built In. "We trained our AI on different variations of cards and we hit about 90 percent of all cards that have ever been printed."
Ludex was founded in 2021 and has since secured more than $8 million in funding without raising capital from VC investors. Instead, the Chicago-based startup has opted to raise money through friends and family rounds. Ludex's first raise came in 2021 when it secured $5.3 million in a round that included participation from former Chicago Bears linebacker Brian Urlacher. More recently, the startup secured a convertible debt round that reeled in over $3 million in additional funding. 
"We were fortunate enough to raise capital via grassroots fundraising, with over 100 friends and family who all believed in our vision and mission to change the way people collect cards and monetize their collections," Ludden told Built In. "We have raised over $8 million and plan to continue to build out our features, product lines and collaborate with our strategic partners to enhance the collector's experience."
Ludex is preparing to release a new feature that would list cards on various marketplaces if the user is looking to sell the card, Ludden and Heather Denniston, a founding partner of Ludex told Built In.
The Chicago-based company also plans to expand its platform into more categories. Soon it will support Marvel and Yu-Gi-Oh! cards. Ludden and Denniston said they see Ludex expanding into other verticals as they plan to use the tech to scan and price other collectible items like coins, comic books and shoes, among other items.
"Our technology is agnostic in terms of what it can identify. We have the ability to add other verticals," Denniston told Built In. 
"We want to be the home of the collector and have all the collections at one spot and be able to price and monetize them," Ludden added.