KeHE's Acquisition, Kin + Carta's New Hub, and More Chicago Tech News
Catch up on the latest tech developments from the Windy City.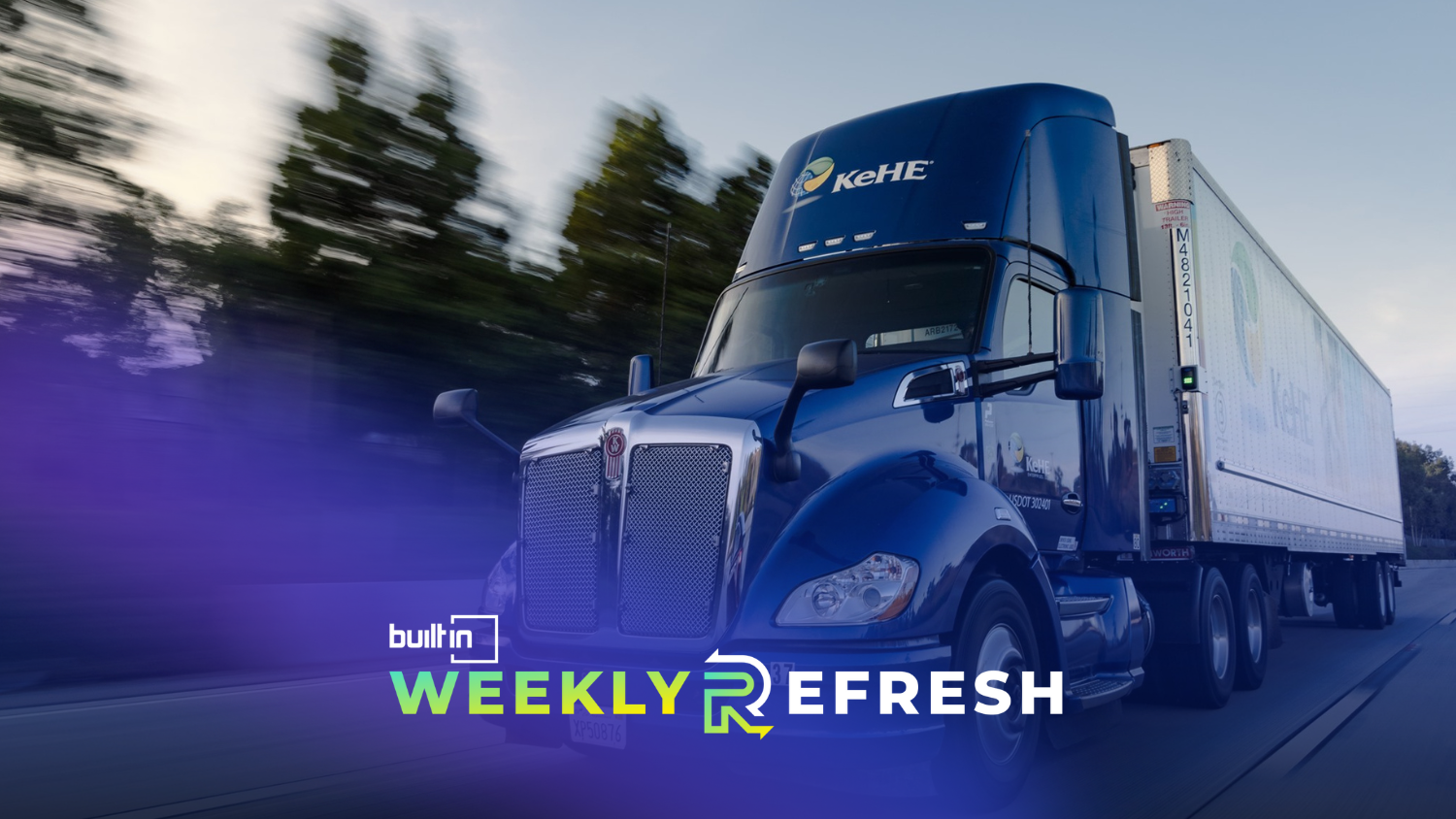 Chicago tech is evolving with a new week of growth moves. Check out how local innovators are furthering areas from specialty grocery products to racial justice. This is the Built In Chicago Weekly Refresh.
Kanbrick opened Fall 2023 cohort applications. Kanbrick is an investment partnership working to buy, build and grow businesses. Its Build with Kanbrick Program is accepting applications for its sixth cohort through July 31. The program equips midsize businesses with exclusive templates, tools, and resources meant to help grow their businesses. Participants also meet with Kanbrick leadership and experience collaborative opportunities with other CEOs. [WSILTV]
Chicago Tech Quote of the Week
"Combining KeHE and DPI's long histories of success and preeminent category expertise will enable retailers to respond more quickly to customer demand, offer additional supplier opportunities, and deliver enhanced consumer experiences. This transaction represents an opportunity to capitalize on the strengths of both organizations and  become an even greater force for good."—  Deb Conklin, KeHE president and CEO
KeHE Distributors acquired DPI Specialty Foods. Based in Naperville, KeHE distributes organic and specialty products to natural food stores. The wholesaler announced its acquisition of DPI Specialty Foods, a specialty food distributor focused on the Western U.S. The deal expands KeHE's customer base to include over 31,000 stores, and it increases KeHE's existing warehouse space to more than 7 million square feet. [KeHE Distributors]
Leap secured $15M. Headquartered in New York with a presence in Chicago, Leap operates a network of branded retail stores. It offers a platform that helps brands launch and manage insight-driven retail stores. Leap's latest capital infusion from BAM Elevate and Costanoa Ventures will help it grow new and existing brands and enhance its platform's capabilitites. [PR Newswire]
Kin + Carta to open a new office. Digital transformation consultancy Kin + Carta announced a new innovation hub in the Windy City. The work space on the third floor of the 111 N. Canal building is meant to foster creativity, collaboration and idea generation as it works to build data and AI-enabled solutions. The doors of Kin + Carta's new hub will open in early 2024. [Email]
RockItCoin acquired XBTeller. Chicago-based Bitcoin ATM operator RockItCoin is expanding its network of ATMs with a new acquisition. XBTeller operates ATM locations in Colorado and Texas. The deal grows RockItCoin's nationwide network of 2,000 machines. [PR Newswire]