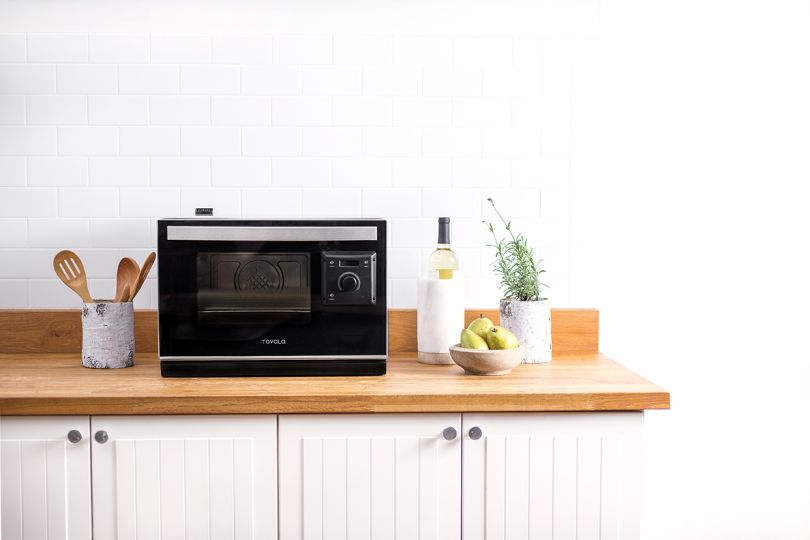 In 2015, it seemed like new food delivery startups were popping up practically every week to vie with tech titans in a vertical once dominated entirely by pizza parlors.
Radish, a Chicago food upstart launched that year, differentiated itself by offering healthy, nutritious and customizable meals cooked by an on-staff chef and delivered within minutes. The company raised $2 million in venture funding, delivering 100,000 meals in Chicago before halting operations late last year.
"The problem with Radish wasn't the product, which people loved," said David Rabie, co-founder and CEO of Tovala. "It's just that the fundamentals of an on-demand meal delivery startup are really hard to make work from an economic standpoint."
On Tuesday, Tovala, which makes an internet-connected smart kitchen appliance and an accompanying meal delivery service, announced that it has acquired Radish. The acquisition will help Tovala expand its menu, reach new customers and internalize the institutional knowledge Radish built up while in operation.
The fundamentals of an on-demand meal delivery startup are really hard to make work.
"The mission of their business was very similar to ours, but we've gone about it in a different way," said Rabie. "They also believe in clean ingredients, their meals are high in protein and they have a lot of bold flavors. It made a lot of sense for both companies."
One of the biggest challenges to making the food delivery puzzle add up is anticipating customer demand. Underestimate it, and you'll run out of food or make deliveries behind schedule. Overestimate it, and drivers sit idle while your meals go bad.
Tovala circumvents this problem by delivering fresh meals on a weekly basis, much like meal kit delivery services like Home Chef or Blue Apron. But instead of cooking from scratch, Tovala's customers prepare their meals by putting a tray in a smart oven and scanning a barcode that contains dish-specific cooking instructions that include steaming, baking and broiling.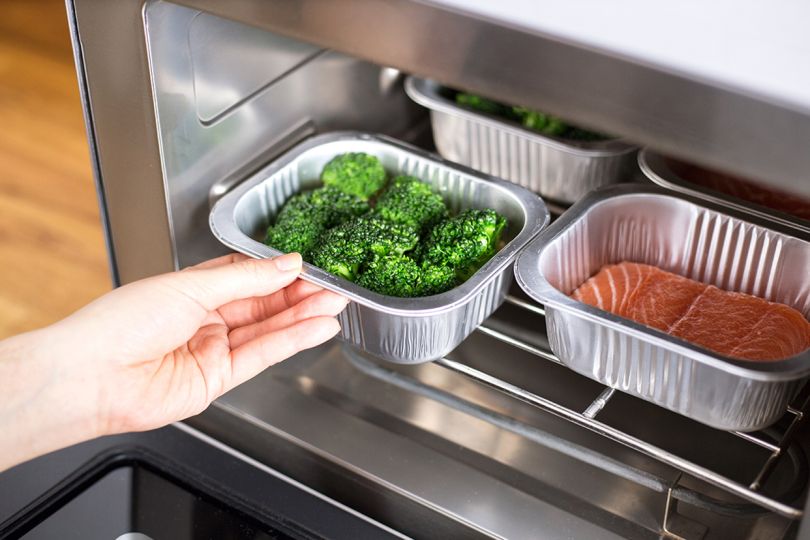 The appliance also lets users program their own recipes through a mobile app, which also has built-in recipes for cooking a variety of staple proteins and vegetables.
Rabie said his company will start rolling out some of Radish's most popular dishes in December, offering a weekly rotation of seven new meals along with three core meals swapped out on a monthly basis. In the longer term, Tovala will also be tweaking its operations and roadmaps based on its internal data and practices.
A 2015 winner of the University of Chicago's New Venture Challenge, Tovala went through the Y Combinator accelerator program in the spring of 2016 and raised more than $255,000 for its smart appliance on Kickstarter. The company shipped its product and launched its meal delivery service earlier this year.
Rabie said the startup is shipping "more meals than the week before" every week, but declined to share additional details about the company's growth, which he said has been "largely organic." The Tovala team has also grown to just under 40, including its food preparation and operations team.
"There's a lot happening," said Rabie, "but it's a really exciting time for our team."