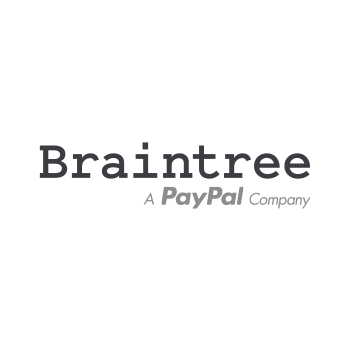 Chargeback Analyst
About us:
Braintree builds products that make payments easier—so easy that they fade into the background, making entirely new kinds of interactions possible. Interactions like seamlessly paying for your ride share—or the condo you rented this weekend—without presenting a card or pressing a button, or buying a lamp on Pinterest...right from Pinterest. The Braintree full-stack payment platform lets companies build their own experiences and then scale their businesses around the globe. We're known for our technology but we're also known for our support, with internal risk and underwriting, account management and technical support teams who ensure a frictionless payments experience.
Acquired by PayPal in 2013, Braintree is now in an even greater position to change the way people pay. Headquartered in Chicago, Braintree has offices in San Francisco, New York, Sydney, London with employees stationed around the world.
The best talent deserves the best perks. Join the Braintree Team and you'll get catered lunches, tuition reimbursement, public transit commute reimbursement, and much more! 
Check us out - Braintree on The Muse | LinkedIn | Glassdoor | Facebook | Twitter
About the Role:
We're looking for an exceptional candidate who will be responsible for Chargeback monitoring, fraud investigating, and reviewing merchant activity. Self-management is key to success in this position on this expanding team. Our strong preference is 1-2 years experience in a customer support role. Experience in the risk management, dispute resolution and/or card compliance is preferred but not required.
Responsibilities:
Monitor and investigate merchants' credit card processing activities using internal and external risk monitoring tools
Answer internal and external inquiries with regard to Risk Management and issues.
Ensure that exceptional service is delivered every time to customers while still upholding the department's service standards
Communicate frequently with financial institutions regarding cardholder disputes
Track and ensure that all requests are fulfilled within specified SLA's
Initiate chargeback investigations to completion so to ensure our customers are compliant per Card rules and regulations
Perform other risk related duties as assigned
Requirements:
1-2 years in a customer services role (phone/email). Experience with credit card and ACH disputes is a plus but not required
A self-starter and go-getter who has a detective-ish streak and a hunger for answers
High attention to detail
A virtuous type: the words honesty, good deeds, kindness, and appreciation shouldn't be foreign to you
A problem solver: you believe that nothing can't be solved and improved
Experience with Microsoft Suite, Salesforce, and Zendesk is a plus but not required
 #LI-POST
Read Full Job Description