Technology we use
.NET

Languages

C#

Languages

C++

Languages

Java

Languages

Javascript

Languages

Sql

Languages

Swift

Languages

Custom

Languages

jQuery UI

Libraries

React

Libraries

Custom

Libraries

AngularJS

Frameworks

ASP.NET

Frameworks

Express

Frameworks

Hadoop

Frameworks

Node.js

Frameworks

Spark

Frameworks

Spring

Frameworks

TensorFlow

Frameworks

Custom

Frameworks

Cassandra

Databases

HBase

Databases

Microsoft SQL Server

Databases

Oracle

Databases

Redis

Databases

SQLite

Databases

Teradata

Databases

Custom

Databases

Custom

Analytics

Custom

Design

Custom

Management
Location
In the heart of the West Loop, a vibrant and rapidly growing tech neighborhood. Our new HQ is accessible by all forms of transportation.
An Insider's view of McDonald's Technology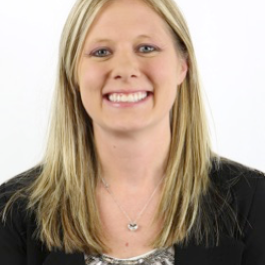 What's the vibe like in the office?
The entrepreneurial spirit at McDonald's is noticeable at all levels. People inspire; people are nimble; people are team-driven; people are focused on evolving and improving. When you walk around the space, you can feel the energy that comes from collaboration and problem-solving. I am motivated to push myself every day.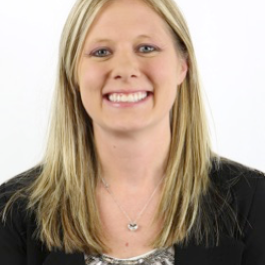 Jen
Product Manager, Global Mobile App
What kinds of technical challenges do you and your team face?
We are providing insights and real time event data for decision making and marketing activation at a scale very few other companies can compare to. We are moving from a 1 to many CRM strategy to a 1 to 1 contextual and personalized experience for our customers and are watching our data drive the direction of feature development within McDonald's.
Eric
Sr. Manager, Digital Analytics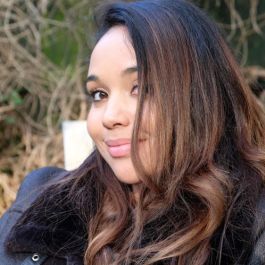 What does career growth look like on your team?
Working at a company of this Global scale has stretched my skills like never before. The sheer number and variety of customers using the product I work on every day is both challenging and exhilarating; developing my skillset in a way that would be hard to match elsewhere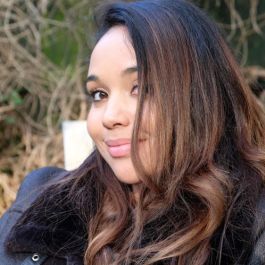 Jade
Sr. Product Manager, Kiosk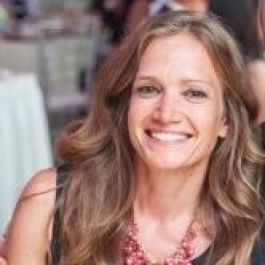 What's the biggest problem your team is solving?
McDonald's has a few consistent challenges that we're always solving for - scale and flexibility are critical. Every piece of technology that we build has to be scalable to 30,000+ restaurants! The second challenge is flexibility –we need to provide a consistent and reliable experience, and every restaurant is unique!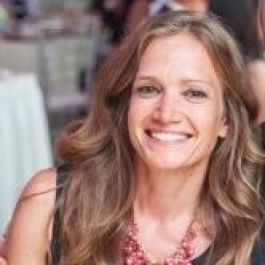 Whitney
Product Capabilities and Innovation
What are McDonald's Technology Perks + Benefits
Culture
Volunteer in local community
Health Insurance & Wellness Benefits
McDonald's provides both short and long term disability benefits at no cost to you.
McDonald's Dental Plans allows you to see the dentist of your choice and provides coverage for preventive, basic, major and orthodontic care at 100%.
McDonald's Vision Plan provides eye exam coverage and benefits that reduce your costs for prescription eyewear, contact lenses and laser vision correction.
Health Insurance Benefits
McDonald's offers medical plan options to help pay for the cost of health care when you need it. During enrollment, you can sign up for the insurance and pick which plan is best for you.
McDonald's automatically gives you basic life, dependent life, accidental death and dismemberment (AD&D) and Business Travel Accident Insurance (BTA) at no cost to you.
We have an 8000 square foot gym on our 9th floor with best-in-class equipment, classes, personal training, and magnificent views of the city!
Retirement & Stock Options Benefits
Once you're eligible for the company match, McDonald's will match your contributions with $1 for each $1 you contribute up to a maximum of 6% of your annual pay, up to IRS limits.
Match charitable contributions
McDonald's Matching Gifts Program encourages employee support of not-for-profit organizations. Under this program, McDonald's gives $1 for every $1 you contribute, up to $5,000 a year.
Child Care & Parental Leave Benefits
McDonald's has agreements for employee child care discounts to help you with the cost of child care while you work.
McDonald's provides four types of Parental Leave, and you may be eligible for one or more of the types of leave listed: Paid Parental Leave, Maternity Leave, Adoption Leave, Unpaid Parental Leave.
McDonald's provides employees with a flexible work schedule that includes Summer hours, Core hours, Compressed week, Flexible start and end times.
The Family and Medical Leave Act (FMLA) and certain state laws allow you to take unpaid leave to care for yourself and your qualified family members, as long as you are eligible.
McDonald's Adoption Assistance Program helps with the costs of adopting a child. The child must be under age 18 and not related to you by blood or marriage.
Vacation & Time Off Benefits
McDonald's employees receive between 15 and 25 days per year of paid time off based on years of service.
Eligible employees get 40 days of paid sabbatical after their first 10 years of working at McDonald's
McDonald's employees receive 100 hours per year of paid sick leave.
Perks & Discounts
Happy hours are hosted on Thursdays in the summer, and twice a month on Thursdays during the remainder of the year.
McDonald's offers employees paid on-site garage parking.
Professional Development Benefits
Job Training & Conferences
Continuing Education stipend
Paid industry certifications
View full list of perks + benefits
More Jobs at McDonald's Technology
33 open jobs