General Manager at Guild Row
Sorry, this job was removed at 12:30 a.m. (CST) on Friday, January 22, 2021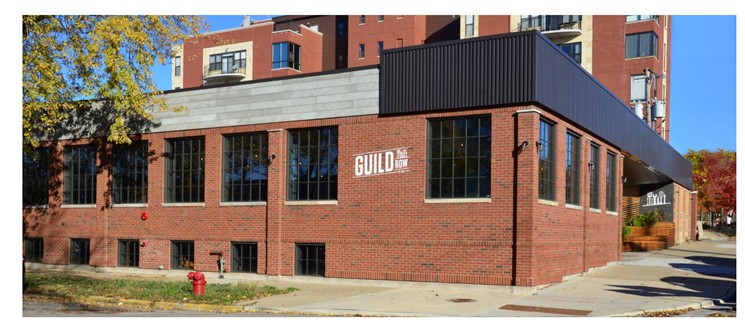 About Guild Row
Guild Row is a new type of social club located along the Rockwell Corridor in Avondale, Chicago. Our 12,000 SF indoor/outdoor facility was designed as a place to meet new people and try new things. Guild Row opened its doors into the global pandemic this past August believing that togetherness is an essential good. Our growing community is currently comprised of approximately 220 active members with varied interests, diverse expertise, and assorted passions. Hailing from many different Chicago neighborhoods our members share a common respect of craft, desire for community, and love of a good time.
Guild Row currently has a staff of 10 full/part-time employees, and is managed by an Executive Team made up of its three CoFounders, Jim Lasko (Creative), Mike Healy (Finance) and Elyse Agenllo (Operations & Design).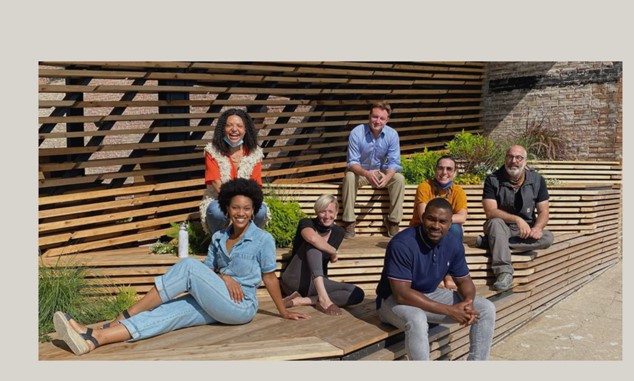 Guild Row General Manager Position Overview
The General Manager (GM) will report directly to the Chief Operations and Design Officer (CODO), Elyse Agnello.
This position is an entry-level management role, but has growth potential within the company's organizational structure pending proven success. This position will be part-time initially due to pandemic regulations. We anticipate it transitioning into a full-time role by May 01, 2021 at the latest.
The GM will have three primary areas of responsibility: facility management, staff leadership, and operations of the company's unique offering. For each area of responsibility, the GM will adhere to budgetary guidelines and financial goals set in collaboration with Chief Financial Officer, Mike Healy.
Our Ideal Candidate:
The position requires demonstrated strengths in team leadership and cross-disciplinary project management. Candidates should be self-motivated, critical and dynamic thinkers with strong visual and verbal communication skills. Additionally, candidates should be outgoing, resourceful, organized, have good time management skills, creative problem-solving capacity, and be comfortable working in a face-paced environment. Ideal candidates should also have an interest in Craft as it relates to Guild Row's food, beverage and 'making' programs, Design as it relates to ongoing facility and digital development projects, and Community as it relates to membership, Guild Row's core product.
Qualifications & Requirements
Bachelor's degree is required
1-3 years professional experience managing teams of 5+ on complex projects and/or business operations.
Professional verbal and written communication skills.
Mathematical skills, including basic math, budgeting, profit/loss concepts, percentages, and variances.
Proficiency in Google Suite, specifically Google Sheets, is required; Proficiency in Aloha POS, PeopleVine CRM, Squarespace, and Canva preferred.
Ability to be frequently standing, bending, climbing, kneeling, and moving about the facility is required, as is the ability to carry, lift or pull items weighing up to 50 pounds. Position requires frequent handling objects and equipment.
Position requires exposure to commercial cleaning chemicals and standard workshop hazards.
Will be required to work mornings, evenings, weekends, and holidays.
Valid driver's license required.
Responsibilities and Duties
Staff Leadership
Create and communicate bi-weekly Staff Schedule.
Create an agenda and schedule regular All Staff Meetings.
Create, implement and manage staff policies as required.
Facility required flows of information from/to CODO.
Represent Guild Row (in a manner consistent with our personnel policies) to outside contractors, club members, and fellow staff.
Engage the Guild Row community as a positive and contributing member, with spirited generosity and honesty and assuming the same from others.
Operations for Unique Offering : Bookings, Self-produced Workshops, and Special Events
Manage all member/non-member booking requests and GR-initiated programs;
Create proposals for all room bookings and special events based on creative & budget-based direction from CoFounders.
Create operational plans (room layout, detailed budget, staffing plan) for each booking/workshop/event.
Collaborate with staff to produce each booking/workshop/event.

Provide operational plan details on-demand to Guild Row Executive Team in a manner consistent with Guild Row bookkeeping standards.
Manage timelines, including coordinating the timely delivery of information and concrete deliverables from internal team members and external vendors.

Participate in hand-on creative problem solving as required for each booking, workshop and event's timeline and budget to achieve agreed upon objectives, while maintaining Guild Row's standard of quality.
Facility Management
Manage the GR Club Cal, which includes all room bookings, self-produced workshops and special events.
Manage the appearance, condition, and preventive maintenance of the physical plant through the direct supervision of staff and vendors (cleaning service, maintenance contractors, waste & grease removal, etc).
Manage the daily hosting of Guild Hall, and oversee as "Manager On Duty" that all staff are following established protocols and procedures.
Collaborate with the Design/Build Assistant on installation scope and schedules as they relate to the overall daily use of the facility, and shop inventory.
Collaborate with the Kitchen Manager on maintaining par-level of kitchen/cafe inventory, and schedule as it relates to normal daily use, GR Club Cal scheduled use, and required cleaning.
Collaborate with the Ops Assistant on management of POS system, par-levels for dry stock items, management of member reservations system, and online sales inventory/system.
Collaborate with Head Bartender on maintaining par-level of bar inventory based on revenue targets & GR Club Cal scheduled use, aesthetic presentation of backbar, and cleanliness of equipment and bar area.
Compensation
You will initially be a part-time employee of Guild Row. Your Hourly wage will be $26.50/hr based on a $55k salary, and you will be scheduled to work approximately 20hrs/week moving to full time employment starting May 01, if not sooner, pending performance and pandemic regulations. You will be eligible for benefits as an hourly employee after the first month of employment with the company.
Disclaimer: Guild Row is an equal opportunity employer and considers applicants for all positions regardless of race, color, religion, creed, gender, national origin, age, disability, marital or veteran status, sexual orientation, or any other legally protected status.
Read Full Job Description