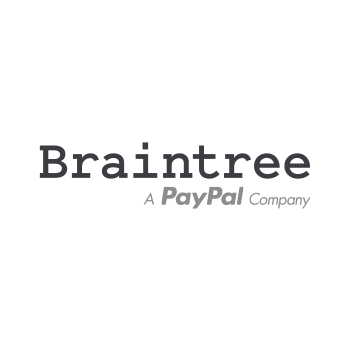 Overnight Technical Support Representative
Braintree builds products that make payments easier—so easy that they fade into the background, making entirely new kinds of interactions possible. Interactions like seamlessly paying for your ride share -- or the condo you rented this weekend -- without presenting a card or pressing a button, or buying a lamp on Pinterest...right from Pinterest. The Braintree full-stack payment platform lets companies build their own experiences and then scale their businesses around the globe. We're known for our technology but we're also known for our support, with internal risk and underwriting, account management and technical support teams who ensure a frictionless payments experience. 
Acquired by PayPal in 2013, Braintree is now in an even greater position to change the way people pay. Headquartered in Chicago, Braintree has offices in San Francisco, New York, Sydney, London with employees stationed around the world. 
The best talent deserves the best perks. Join the Braintree Team and you'll get catered lunches, tuition reimbursement, public transit commute reimbursement, and much more! 
Check us out - Braintree on The Muse | LinkedIn | Glassdoor | Facebook | Twitter
Role Description:
We're looking for a technical problem solver who doesn't require a script or an owner's manual to help clients navigate our solutions. Beyond the technical skillset, we are looking for someone who can delight our customers with promptness, thoroughness, accuracy and even the occasional pun. The role encompasses all manners of problem solving.
Responsibilities:
Field support calls and emails from developers and business users about account integration and functionality.
Assist customers with our API. After comprehensive training, you'll be intimately familiar with the API.
Train merchants on our software's functionality.
Work to continuously learn about the industry in hopes of becoming an expert.
Proactively look for ways to improve internal processes in an effort to increase efficiency.
Problem Solve like it's your job, because….well, it is.
Requirements:
Must be a self-starter, self-learner, and have resourcefulness that puts MacGyver and Olivia Pope to shame.
Ability to work autonomously with a high level of responsibility.
Should feel brave leaping into the unknown and always be able to ask why.
Be comfortable with consistent change - agility is key!
Be a great writer with a keen eye for the nuances of the English language.
Love and understanding of technology, whether it be hardware, software, or other emerging technologies.
Experience in a role that put you in direct contact with customers or clients.
Possess infinite patience and a desire to turn angry customers into happy ones.
Would rather swim in solutions than problems.
The overnight role will work 11p-7a -- but don't worry, we'll take great care of you with nightly food, transportation benefits, and fun.
We know the confidence gap and imposter syndrome can get in the way of meeting spectacular candidates. Please don't hesitate to apply.
#LI-POST
Read Full Job Description