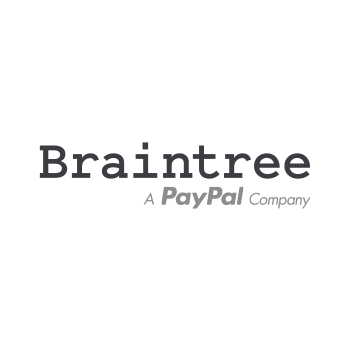 Workout Asset Manager
About Us:
Braintree builds products that make payments easier—so easy that they fade into the background, making entirely new kinds of interactions possible. Interactions like seamlessly paying for your ride share—or the condo you rented this weekend—without presenting a card or pressing a button, or buying a lamp on Pinterest...right from Pinterest. The Braintree full-stack payment platform lets companies build their own experiences and then scale their businesses around the globe. We're known for our technology but we're also known for our support, with internal risk and underwriting, account management and technical support teams who ensure a frictionless payments experience.
Acquired by PayPal in 2013, Braintree is now in an even greater position to change the way people pay. Headquartered in Chicago, Braintree has offices in San Francisco, New York, Sydney, London with employees stationed around the world.
The best talent deserves the best perks. Join the Braintree Team and you'll get catered lunches, tuition reimbursement, public transit commute reimbursement, and much more! 
Check us out - Braintree on The Muse | LinkedIn | Glassdoor | Facebook | Twitter
About the Role:
We're looking for a Workout Asset Manager who will be responsible for contacting and negotiating with delinquent merchants. This team member will analyze the portfolio and determine the most effective strategy to secure repayment and/or collection of owed funds. This person should be skilled in early identification and evaluation of deteriorating financial situations in order to minimize losses.
Responsibilities:
Communicate with merchants to identify reasons for problems and negotiates acceptable terms and conditions for reinstatement or curing default
Work with both internal legal counsel, outside legal counsel, and financial advisors in developing restructuring strategy and negotiating positions. This person will be able to communicate those positions clearly and

be able to lead

negotiation

s

.

Develop and recommend workout strategies to protect Braintree's interest and achieve maximum recovery
Analyze complex financial statements and waterfall of payments
Track progress of workout process
Review and assess potential impact of merchant bankruptcy filings to ensure protection of Braintree as a creditor
Compile past due reports, risk rating recommendations, and assesses loan loss potential
Evaluate risk ratings to proactively protect Braintree in deteriorating credits
Requirements:
Minimum of 3-5 years of restructuring/workout experience, including the ability to develop recovery and liquidation models
Advanced knowledge of loan services (collections, processing, documentation, etc) and credit policy and procedures, workout, and credit analysis
Extensive knowledge of bankruptcy and bankruptcy proceedings, including Chapter 7 and 11 bankruptcy, and the rights of creditors
Maintain knowledge of industry State and Federal laws, rules and regulations
Knowledge of applicable federal regulations including Reg E, Fair Debt Practices Collection Act
Excellent verbal and written communication skills
We know the confidence gap and imposter syndrome can get in the way of meeting spectacular candidates. Please don't hesitate to apply.
Read Full Job Description