At Hireology, the word overachieve might as well be synonymous with fun. That's because the sales team behind the recruitment CRM platform is all about balancing their aggressive push to succeed with an aggressive push to grow and celebrate.
Built In Chicago spoke with a few members of the sales team to learn what makes selling the Hireology platform unique, how the team celebrates success, and what avenues are available for individuals to grow within the company.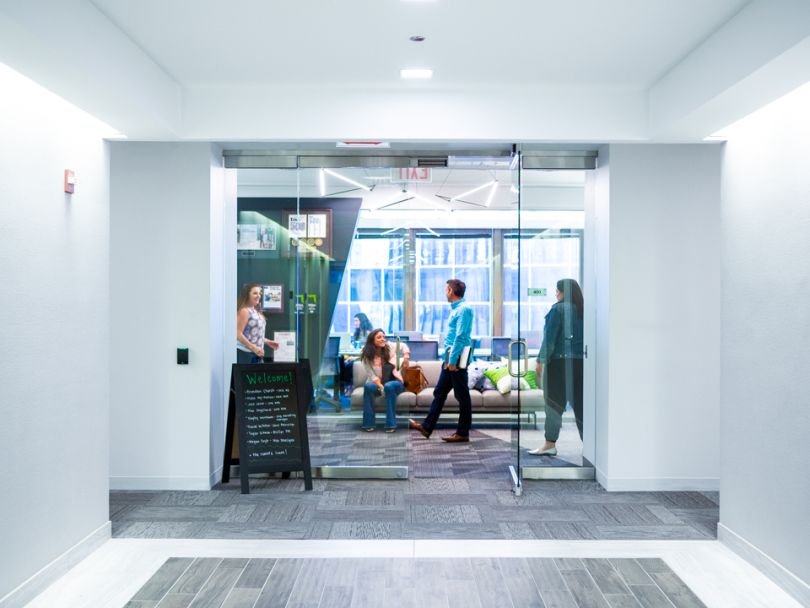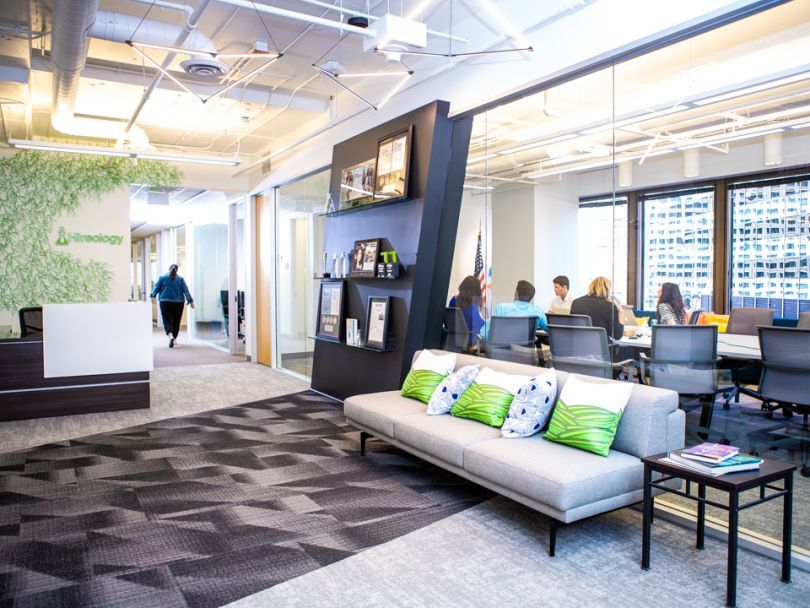 FOUNDED: 2010
EMPLOYEES: 200; 160 local
WHAT THEY DO: Hireology's recruitment CRM platform helps multi­location, decentralized enterprises and independently-owned businesses manage the full employee lifecycle — from hire to retire — in one seamless platform. The company focuses on specific industries, including retail automotive and healthcare, but has 6,500 customers across a variety of small and medium businesses. 
WHERE THEY DO IT: Chicago
IDEAL CANDIDATE: "Someone who is high energy, communicates confidently, has the determination and is eager to learn and grow within their role," says Sales Manager Brett Kirhofer.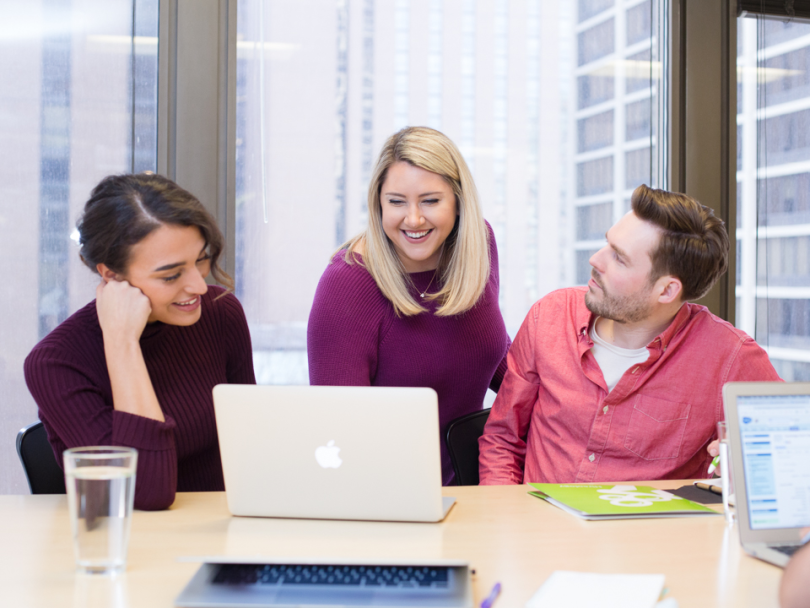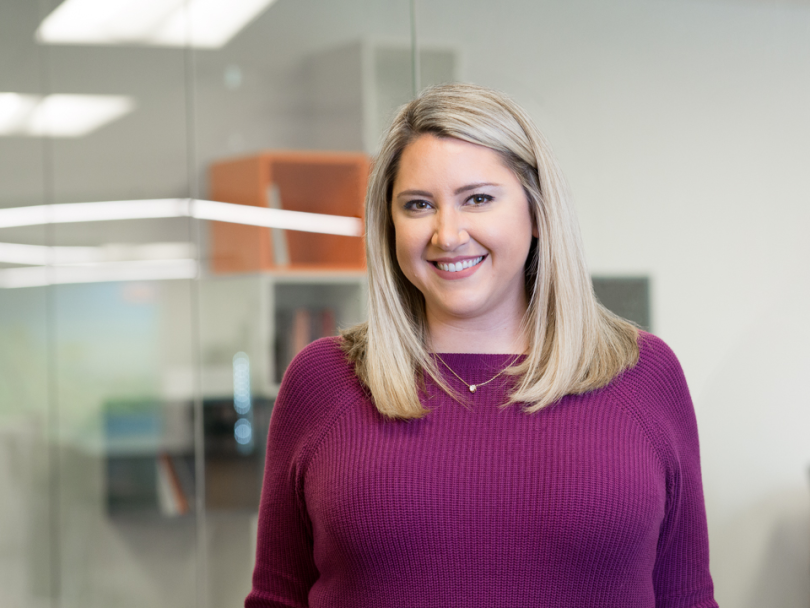 Autumn Schutz, Senior Account Executive II
Autumn manages the Southeastern market for the automotive vertical, including business development, selling, closing and traveling to clients.
BEYOND WORK: Autumn is a travel addict and enjoys both last-minute and planned trips. She tries to visit at least three new countries each year.
What is unique about selling at Hireology?
Selling Hireology is unique since we don't have any direct competitors in our space doing exactly what we do. We also are intentional about the different product features we develop and launch in-house. Instead of focusing on trying to become experts on tools that are out of our realm, we partner and integrate with industry leaders in those respective departments.
For example, when we realized payroll was a large component that would help close a crucial gap for our customers, we decided to vet out and partner with a leading payroll provider rather than make the attempt to create a payroll product on our own.
What is the promotion experience like? Do you feel like your growth is indicative of the overall experience at Hireology?
I have been promoted six times across two teams. This was no easy feat but also wasn't impossible. In previous job searches, my first question was always, "What does the promotional path look like at this company?" The answers I typically received made growth seem non-existent. Hireology is transparent about career paths and what it takes to get there. If you feel your current role just isn't the right fit, as long as you exude our core values and work hard, they will find the right position for you whether it's moving to another division, or a different role altogether.
In my first two years on our sales team, I felt I had outgrown my position. After meeting with my VP of sales, I decided that moving over to the automotive division would be best for me. I was fortunate enough to have a team of managers backing and encouraging me to do what I felt was best. I took a huge leap of faith and I am so happy I did it.
 
Hireology is transparent about career paths and what it takes to get there."

It's clear that internal growth and promotion are valued at Hireology, but how do they set you up for success? What kinds of continuing education are in place?
A factor that plays a large part in our rapid promotional structure is the ongoing support that Hireology provides. Every team has their own development program and process, so for sales it's our newly launched sales training and development program. Although this didn't exist when I started, it didn't hinder my development or growth here, as I have worked under managers who went out of their way to make me the best salesperson I can be. I learned so much from them, which ultimately led to promotions and growth within the company. Our leadership team has done an outstanding job hand-selecting managers who they know will motivate and develop each and every one of their employees. It's part of what has made us such a wildly successful company.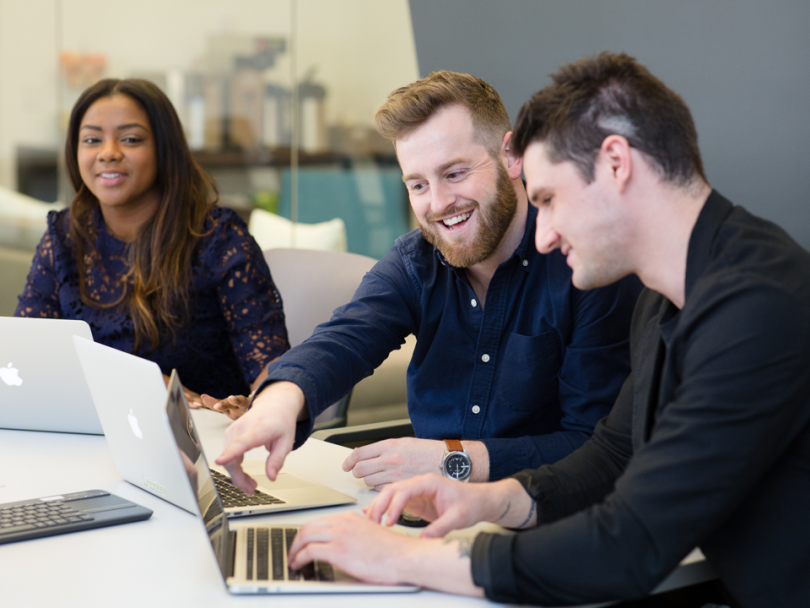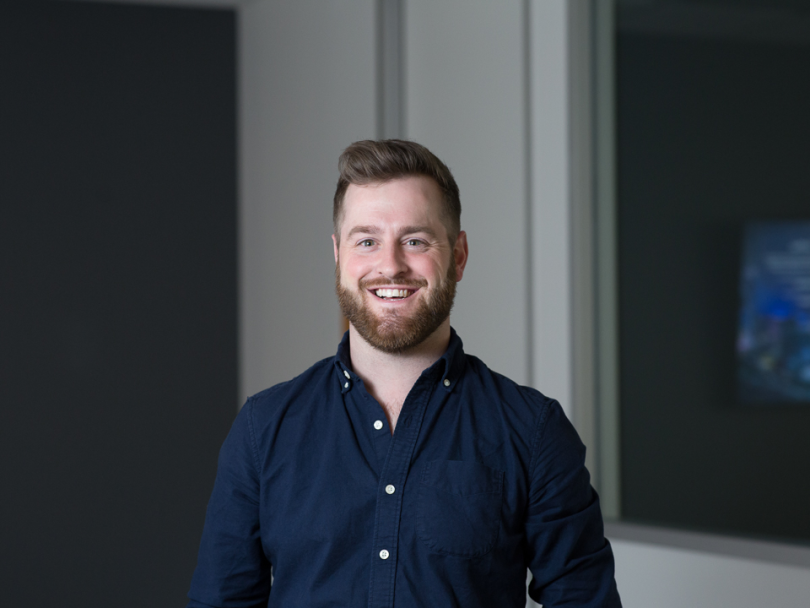 Brett Kirhofer, Sales Manager
Brett creates and drives the strategy behind growing the healthcare vertical while leading and developing the sales team.
BEYOND WORK: Brett used to be an elite caddy at a top-100 golf course and the sport remains a passion. Being a caddy taught him about communicating with high-level executives, which has helped in his sales career.
What was the first thing about Hireology that appealed to you?
I had a friend who referred me to Hireology, and he kept talking about how great the culture was. I wasn't quite sure what to expect when I came in for my interview, but I was immediately blown away by how inviting everyone was and the energy that seemed to be coming from the sales floor. The phrase "work hard, play hard" sounds cliché, but it absolutely applies at Hireology.
 
I was immediately blown away by how inviting everyone was and the energy that seemed to be coming from the sales floor."

You're leading the new healthcare vertical for Hireology. How has it provided value for your customers?
We are always innovating our product to the demands of the market. For example, we recently launched an SMS feature that has had a huge impact on our healthcare customers, specifically driving down the time-to-hire by eight days and reducing interview no-show rates by 20 percent. The healthcare vertical hires at a high volume, so this is a great value add for them.
Has your team built any traditions to foster culture?
One thing I'm very proud of is our monthly team trophy ceremony. At the beginning of each month, we all gather as a team and talk about last month, but more than just the numbers. We talk about who is performing at the highest level — both revenue generating and non-revenue generating reps — and who has done a great job of exhibiting our core values. We all gather in a room, listen to our traditional song, Enya's "Only Time," and go around the room saying what we're excited about this month and one nice thing about the person next to us. It might seem a little cheesy, but we all love it!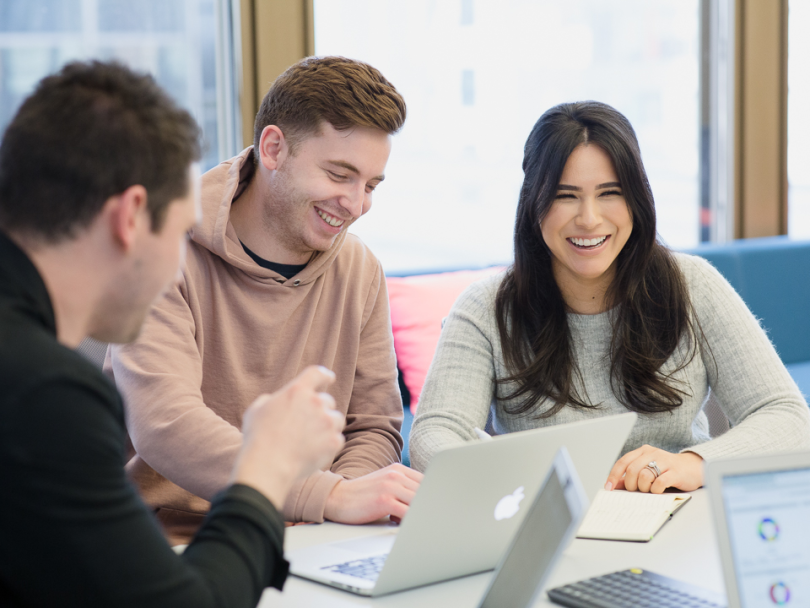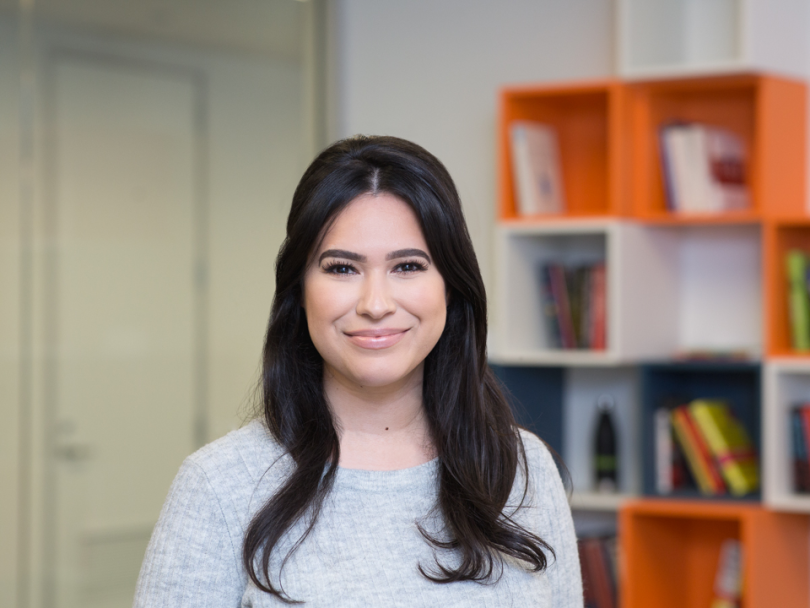 Beatriz Garcia, Payroll Account Executive
Beatriz helps manage and sell the payroll and human resource information system partner solution to both existing and new customers nationally.
BEYOND WORK: Ever since her husband took her to get a bike five years ago, Beatriz spends her weekends biking along the 606 or lakefront. She also enjoys learning about different cultures through travel.
What processes are in place to ensure new team members are successful?
During my second week at Hireology, I met with the marketing team and the first question they asked me was, "What do you need from a content standpoint to get you more leads?" It was a conversation I had never had before, and I quickly learned that conversations like that were normal here. We attend monthly marketing meetings, weekly sales huddles and have weekly one-on-ones all so that we are set up for success. Everyone here is working towards the same goal and willing to help you succeed. I learned that early on and took advantage of the resources I had at my disposal.
Did this job turn out to be what you expected it to be?
My role hasn't been what I expected it to be — in a great way. When I initially interviewed I was told that the role was brand new and I would have free rein in building my own processes with my prior experience. To be honest, I thought it sounded way too good to be true but, as it turned out, I had my work cut out for me. It continues to evolve, and I am consistently finding creative ways to make it better. I've always been able to walk into a corporate job with my job description and goals laid out for me. This is the first role I've ever been in where I was able to build out my own sales process from scratch and live out the impact on our organization.
 
We push well beyond what we think we're capable of and then celebrate hard when we succeed."

What's your favorite part or element of your company's culture?
We push well beyond what we think we're capable of and then celebrate hard when we succeed. Our end of first quarter is a perfect example of just that. We started the last week well behind our target and had this daunting number we needed to hit in the next six days. Everyone, and I mean everyone, in the company contributed to making that happen.
When we found out we exceeded that target, you could feel the sense of accomplishment across every single person in the room — it still gives me the chills. This isn't unusual for us, as there have been a number of monumental achievements during my time here and yet every time it happens, it feels like the first. That's what makes up our culture: pushing ourselves beyond what we think we're capable of because of the feeling we get immediately after we've achieved it. That's Hireology.