When leadership at digital media provider Conversant say they empower employees to make an immediate impact, they're not just paying lip service. 
"We're encouraged and empowered to constantly challenge the status quo," said Agatha Rymanowska, Conversant's SVP of enterprise operations. "Conversant is a collaborative and supportive organization where everyone can make an impact from day one, regardless of their title." 
Who better to speak on this than Agatha, who joined the team more than nine years ago as a senior client integration engineer and has since earned a seat in executive leadership through her own initiative. 
We connected with Agatha to learn more about her career journey, how her team speaks to "both worlds" of business and tech, and how she has grown into a mentor for those at Conversant and throughout the Chicago scene.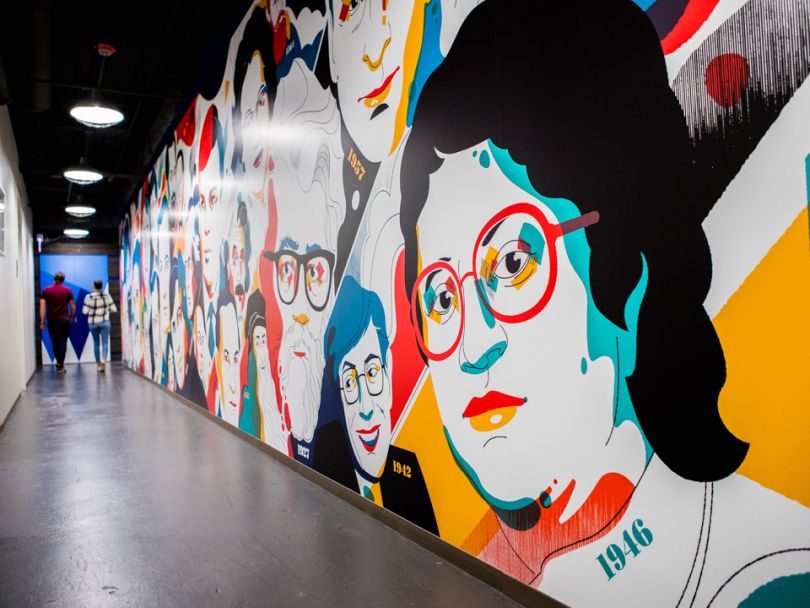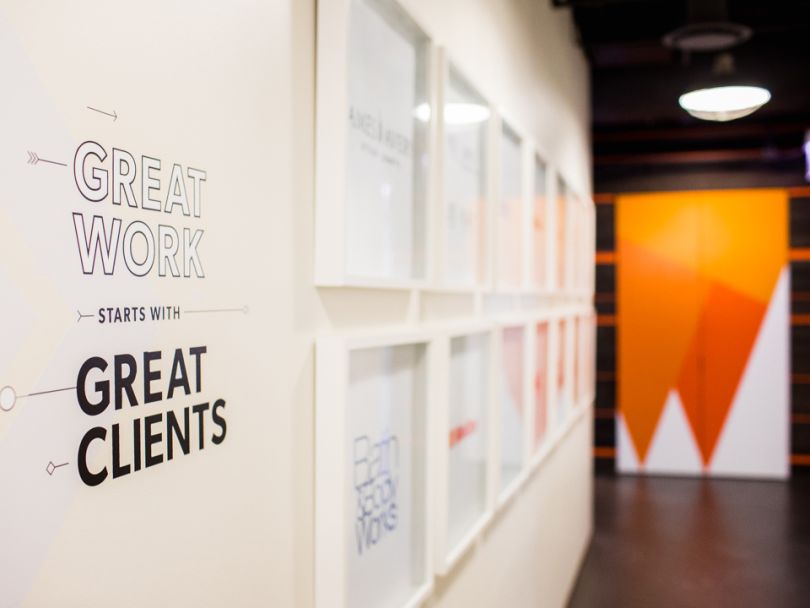 FOUNDED: 1998
EMPLOYEES: 1,160; 674 locally
WHAT THEY DO: Conversant uses data science and identity management to help marketers personalize digital experiences for their audiences and make every interaction meaningful. 
WHERE THEY DO IT: Chicago
MATCHY MATCHY: Get ready to do some saving — Conversant offers a 401(k) matching plan. 
48: Employees are encouraged to complete 48 hours of professional development per year, paid for by Conversant.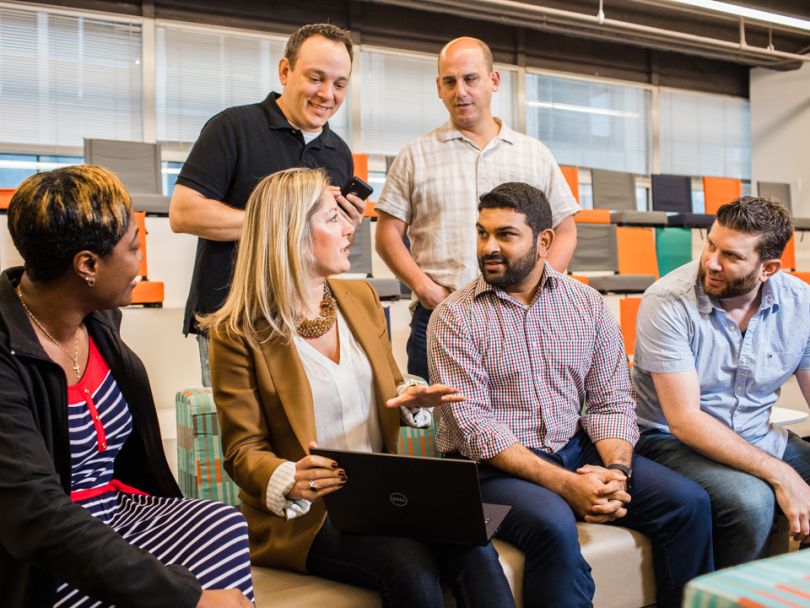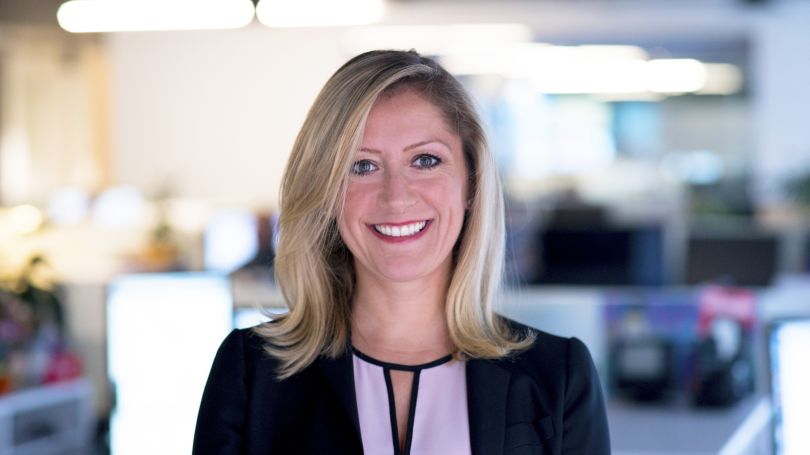 Agatha Rymanowska, SVP, Enterprise Operations 
Agatha and her team support Conversant clients from pre-sale through the architecting, setting up and launching of client programs on their platform. Their job is to ensure the best possible outcomes for clients, and they do so by continuously scaling and enhancing Conversant's technology. She said the best part of her job is building a strong, scalable team and mentoring the next generation of Conversant leaders. 


Walk us through your career growth since joining Conversant. How did the company support your trajectory?
I joined as a senior client integration engineer in 2010 to oversee the technical needs of some of Conversant's largest accounts. This included onboarding clients on our platform, architecting their ongoing marketing campaigns and driving automation for some of our manual tasks. Today, I lead the U.S. operations team that supports everything we do for clients from start to finish. 
My journey is the result of my own personal drive, raising my hand to take on various initiatives where I knew I could add value, and supportive leaders all around me who were always there to provide guidance or feedback. I got to participate or lead projects early on that I might not have had the opportunity to elsewhere.
How did your own growth mirror Conversant's growth as a company?
I was the fourth person on the client integration team when I started, and I immediately helped launch some of the company's biggest accounts. I got to see firsthand the innovative solutions and tools Conversant had and the overall insight into where the industry was heading. I developed our data onboarding practices that, to a large extent, are still in use today. I also launched our first offline buyer campaign at a time when no one else was asking clients to onboard their in-house, first-party data.
In the nine years I've been with Conversant, I've been through three acquisitions and a rebranding. We went from a company of 100-plus employees to an industry-leading digital media company with thousands of employees worldwide. As the company grew, so did my team and the scope of my responsibilities. Today, the operations team alone is more than 100 employees and includes numerous teams like campaign operations managers, solutions engineers, client activation managers and other technical specialists.
 
I want to help empower women to have a voice and to own their careers, especially in technology."

You've served as a mentor for women at Conversant and in the Chicago tech community. Why do you think your role is important?  
As a female leader in the tech industry, I think it is incredibly important to be a mentor and an advocate for other women in the space, and I try to do so every chance I can. I've mentored women through career progressions, promotions and compensation conversations, as well as navigating day-to-day challenges of being in a male-dominated industry. I want to help empower women to have a voice and to own their careers, especially in technology. 
I have been fortunate enough to work for Conversant, a company that encourages women to have a voice and to lean in to own their own careers. Knowing others face challenges in this area, I have participated in numerous engagements outside of Conversant, most recently with the Noble Network of Charter Schools, where I spoke to a younger generation of girls about the vast array of roles in STEM and what it's like to be a woman in tech.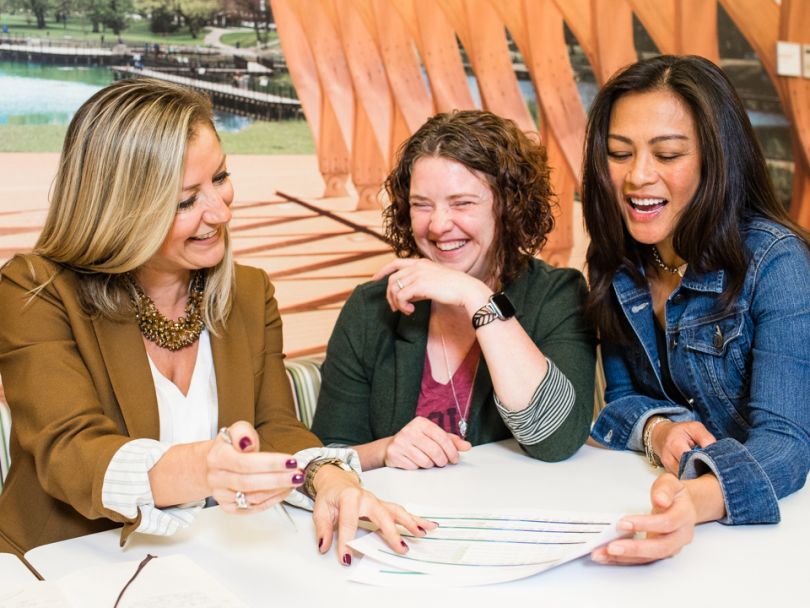 You lead the enterprise operations team. So, for those who are looking to join your team, how would you describe your leadership approach? 
I strive to be a leader that motivates, inspires and pushes everyone to be their very best. I try to emphasize why we do things and why it matters. I believe that being inspired and understanding how our work impacts our clients and contributes to the bigger picture is what drives the best performance out of all of us.
With every initiative, I share the big picture and let everyone find their own way of achieving the end result. I also try to put individuals in roles where they thrive based on their skill sets and strengths. For example, one person might enjoy being more client facing while another might want to "geek out" behind the scenes. We created roles across the operations team to accommodate both. This way we capitalize on our associates' skills, maximize their contributions and ensure better job satisfaction. 
 
With every initiative, I share the big picture and let everyone find their own way of achieving the end result." 

What interesting projects or challenges is your team currently working on? 
My team is working on our new flagship product, Mesobase, that I truly believe will revolutionize our industry. Mesobase is a privacy-safe marketing and analytics platform that not only gives clients a comprehensive, individualized view of their customers and prospects across their online and offline behavior, but it also allows them to measure the performance of their marketing initiatives with stability like never before. My team works closely with our internal teams — business development, engineering and product — and clients to make sure brands are leveraging the platform to its full potential. 
Today, people are spending less time at one company. With nine years under your belt at Conversant, what keeps you excited about going into work every day? 
First, the people — we hire the right people. I think it's important to surround yourself with people that you want to work with, people that will challenge you, and who will push you to be better. We hire people who are passionate about what we do and who are hungry to make a difference and make our clients better.
The second is culture. As a leadership team and company, we've done a good job hanging onto our roots and startup mentality. We do whatever we need to do to get the job done — there are no sacred cows. We thrive on change and constant improvement, and it's a mentality that's intoxicating and I want my team to thrive on it.
The third is our innovative product suite — no one can do what we do. We not only deliver on our commitments to our clients, but we also innovate and push the industry forward, and we are always protective of our customers' privacy. We're at the forefront in anticipating customer needs, and everything we do is for them.