Many people dream of becoming their own boss to realize a satisfying career trajectory they've been unable to find in traditional work environments. 
Helping professionals achieve this dream are platforms like Upwork, a platform for independent talent to find quality clients and engagements. With 57 million Americans freelancing — or, 35 percent of the U.S. workforce — Upwork is helping empower professionals to take control of their careers, giving them the freedom to choose their clients, their workload, and how, when, and where they make a living.
To meet demand of the rising trend, Upwork scaled quickly, but attracting new talent to the company wasn't hard. Like freelancers, its employees want steady career progression and access to opportunities they're passionate about.
"At Upwork, you're enabled to not only have an impact on allowing freelancers to better their lives, but you're also able to work with some of the largest companies today," said Avery Sebastian, a mid-market account executive. "That sets off light bulbs in my head on a daily basis."
In just a few years, the Chicago branch has grown from a 25-person WeWork office to its current sprawling, trendy workplace. Bustling with over 200 employees, it's turned into the company's largest outpost — and a springboard for career advancement.
"Everybody has signed up for a job that we understand is going to be a challenge. But that's part of the excitement," said Travis Smith, sales manager, mid-market. "When you get a collection of those types of people and continue to hire people that have that mindset, some pretty cool things happen."
No matter the size, maintaining an inclusive and supportive environment has been a constant priority. While many employees keep an entrepreneurial mindset, Upwork ensures that it's giving everyone the tools they need to succeed professionally.
After all, Upwork's mission is to create economic opportunities so people have better lives.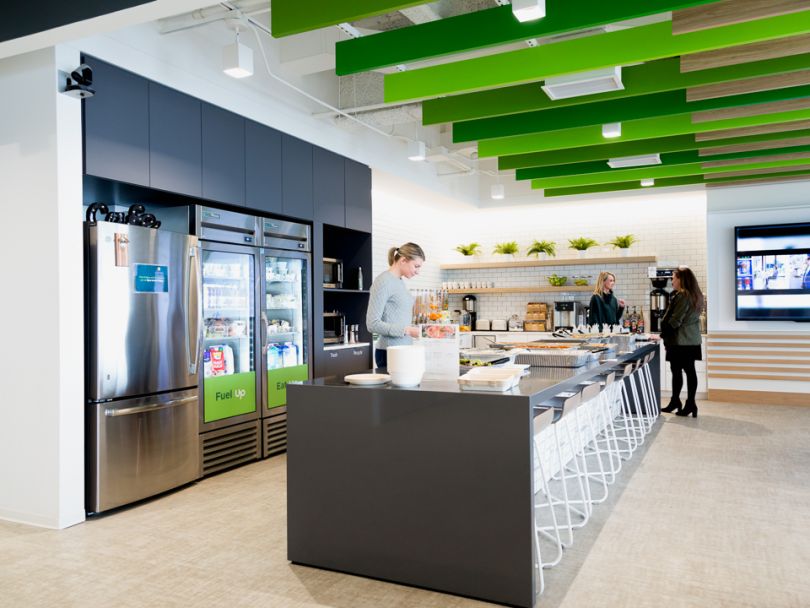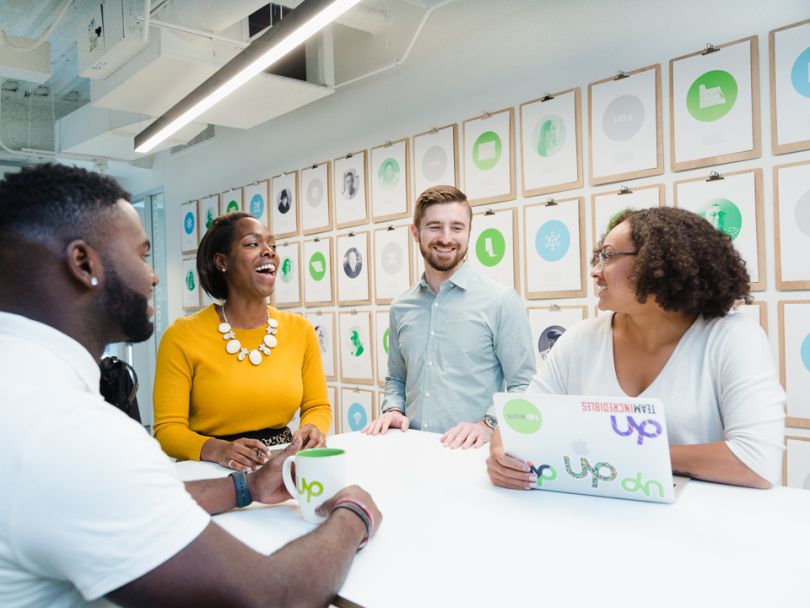 The impact of 'talking shop'
Erin Thomas often takes her laptop into Upwork's kitchen to work. Seated in the social hub, she is surrounded by the sort of chatter that fills any company break room — and some that's not. It's not eavesdropping per se, it's more her keeping tabs on the pulse of the company.
"People kind of sidle up to one another and give advice and  support. You can tell it's not always a formal management relationship," Thomas said. "Everyone is just really game to help each other out." 
In late 2019, Thomas took on the newly created role of vice president, head of diversity, inclusion and belonging. With the steady influx of new faces, installing a position like Thomas's was a proactive move: Upwork's entrepreneurial environment is a big part of its culture — but so is its commitment to meeting employees where they are. 
"My primary focus is making sure that, on a human level, everyone knows and feels like they belong here," Thomas said.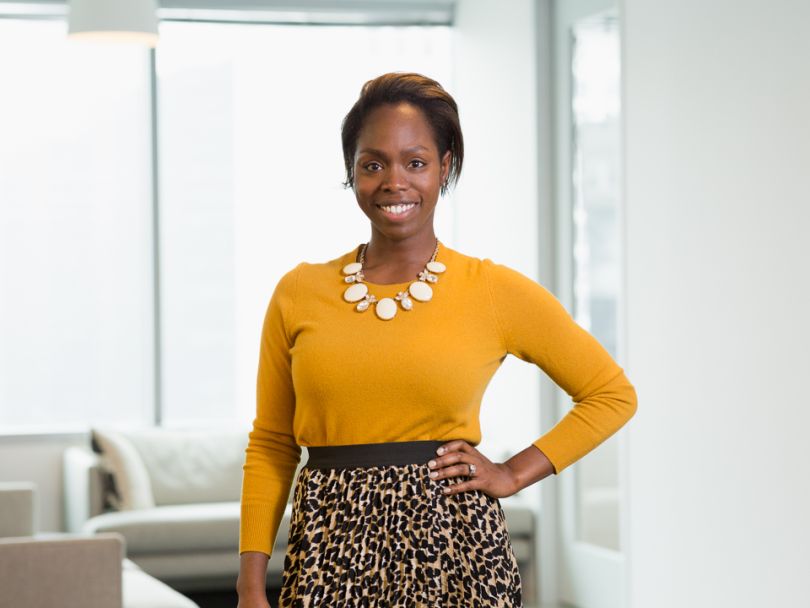 Upwork instills camaraderie right off the bat through new hire cohorts, made up of new hires from all departments. For those new to the company, like Thomas, having an immediate support system was helpful — and months later, she's still finding those relationships important.
"Given my role, I want to know what's going on in other areas of business. What's great is that I can ping those folks from my cohort to ask them about what's happening in enterprise sales or what a particular acronym means in the mid-market group," Thomas said. "It's really nice because, otherwise, I could get pretty lost."
Finding that natural fit can be hard for some, but strong bonds in the workplace can help employees feel supported and understood. At Upwork, formal and informal mentorship plays a big role in connecting people. 
Last year, Sebastian, the mid-market AE, felt confident in his role, but wasn't entirely satisfied — he wanted to level up. In a move typical for Upwork employees looking to improve, he reached out to a large enterprise account executive, who was happy to help. 
"I was able to connect with this rep in formal meetings twice a week," Sebastian said. "We would go over current processes and look for ways to constantly improve. He also helped me with some career coaching to help me get to where I am today."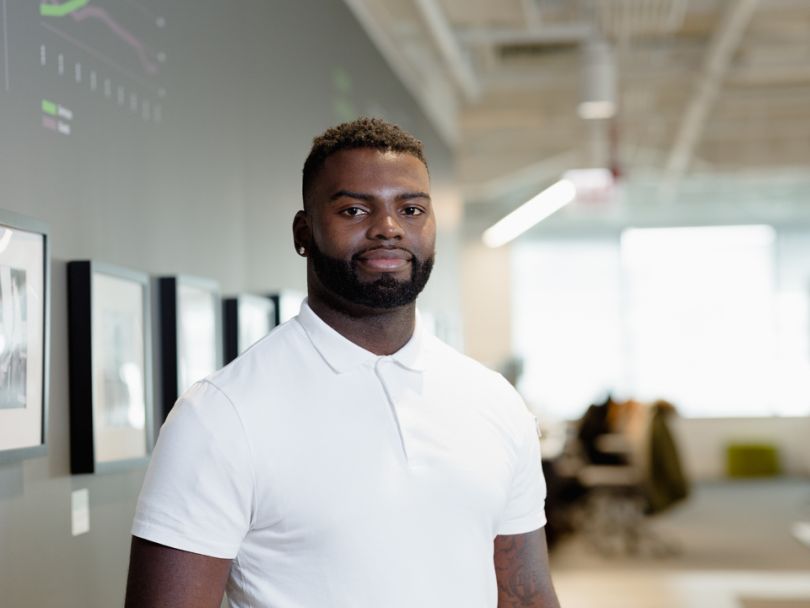 Because the results of mentorship can be so fruitful, Upwork ensures that everyone has access to a more seasoned employee to share tricks and advice with. On day one, new hires are assigned a mentor. This gives them a jumping-off point and an immediate contact who has been through what they're going through and can help them define their role at Upwork. For those who struggle in asking for help, it's a valuable asset. 
Instead of being seen as a chore or a partnership limited to the first few weeks, the perception is that mentorship is a mutually beneficial relationship with longevity. For employees who have been with the company for a while, mentoring newer teammates can sharpen their leadership skills. 
For example, a member of Smith's team approached him with the hopes of gaining practice in career coaching. She was looking for career growth and knew that a big part of that was being able to lead. 
With that goal in mind, Smith helped her find opportunities to do so.
"She made huge strides by mentoring people from account management, account executives and BDRs," Smith said. "Fast forward to today: She just started her new job as manager."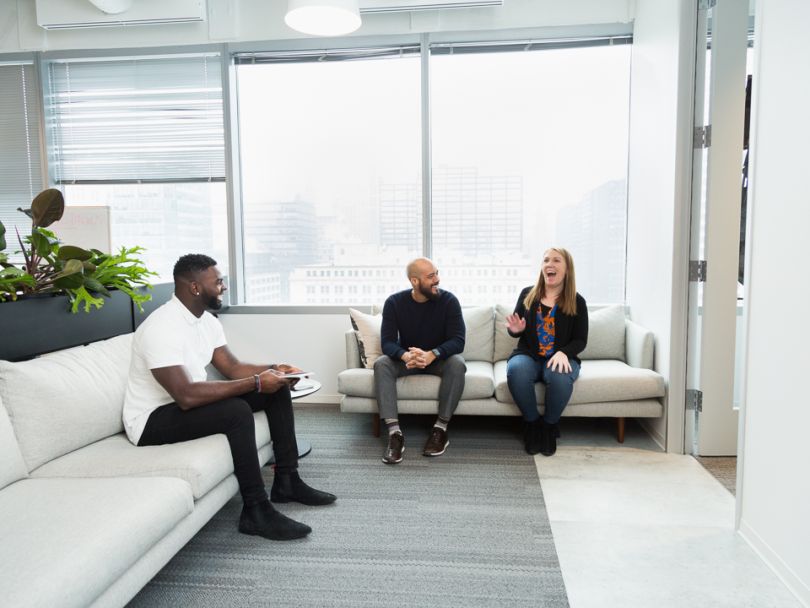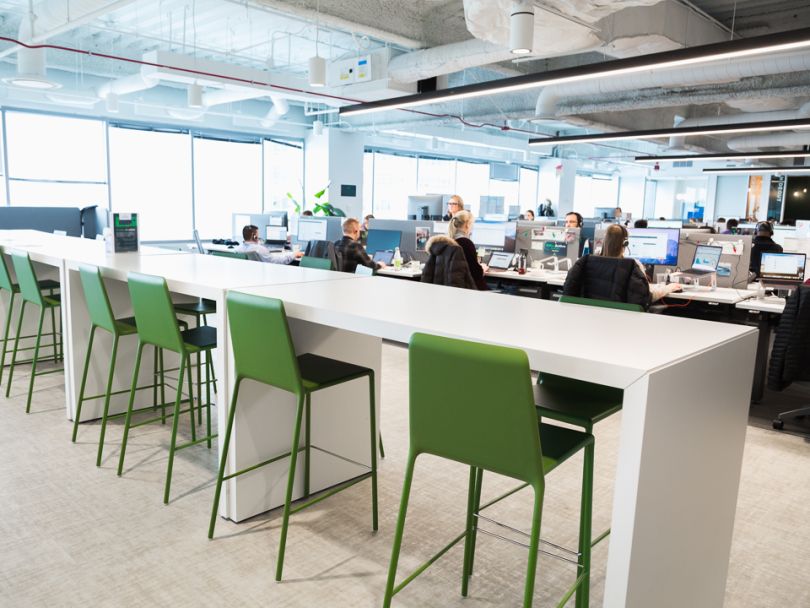 As Upwork grows, so do individual careers 
One benefit of a growing company is that new roles are created much faster than in smaller organizations. When Upwork was a fraction of the size, it wasn't logistically possible to provide the kind of acceleration seen today. 
"One of the really cool things that we've been able to see is promotion," Smith said. "With time, people that have done well have seen career progressions and have moved throughout the organization. It's very rewarding to see."
Sebastian joined Upwork two years ago, when the office was roughly half the size it is now. In that time, he's been promoted three times and now serves as a mid-market account executive. Having an "entrepreneur's mindset," he says, has helped him in preparing for the next role.
"I communicated with my management team about what my career goals and interests were, and often touched base on those aspirations," Sebastian said. "As openings became available, I was able to show the leadership team that I have done the type of work that will enable me to succeed in the next role."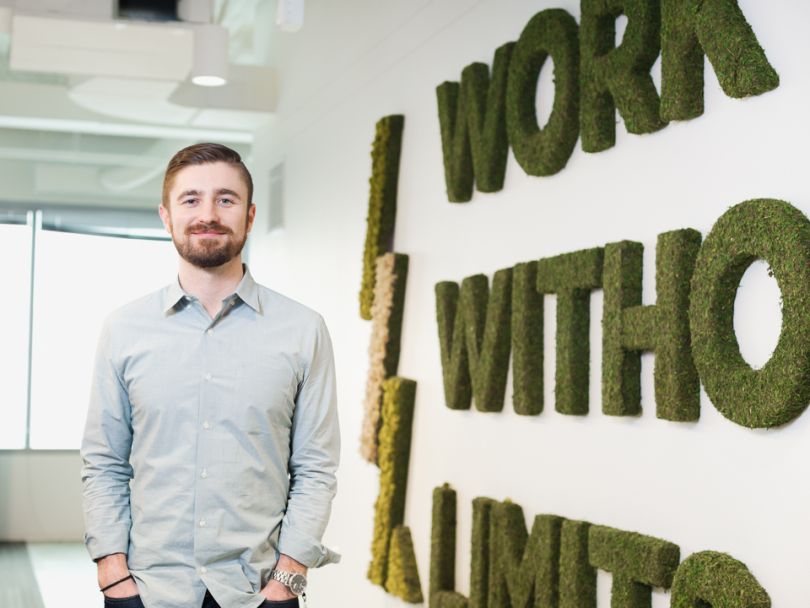 While self-promotion is always encouraged, Upwork understands that thanks to biases and harmful social conditioning, advocating for oneself isn't as easy as "leaning in." That's why it has instituted talent processes that help ensure everyone has a seat at the table — even those who aren't primed for displaying ambition in traditional  ways. 
"We know that if we only leave it up to self-promotion, only certain folks would get those opportunities. So we buttress that spirit," Thomas said. "We work with certain employee groups who we know culturally, because of biases or other barriers, might actually show up in a different way than conventionally expected when they self promote. Leaders take cultural competency and inclusion really seriously and don't position it as supplemental to their day jobs. It's a core part of their leadership expectations."
When assessing performance, Upwork takes a high-level look at how their leadership team is made up to ensure it reflects the diversity seen in the company. A 2019 study on women in the workplace found that promotions are given out disproportionately to men, who are often unconsciously evaluated not entirely on their past performance but on what they could accomplish. 
By understanding this behavior, Upwork can reap the benefits of a truly diverse workforce.
"We believe in a meritocracy where the best ideas are surfaced to the top. We've made a very conscious effort to put formal processes in place to make sure everyone's voices are heard," Smith said. "As we've added people, we've only gotten better — not just through the numbers but with the diversity of ideas that float around and now make up the culture, and how we execute our sales process and methodology."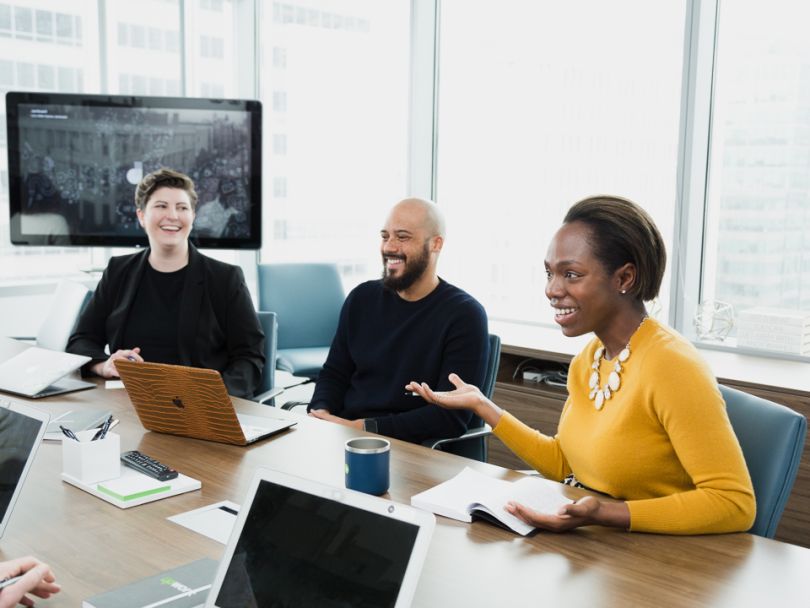 As Upwork continues its upward trajectory, inclusivity and collaboration will remain at the forefront of its growth strategy. Leaders at the company see it as the only path to accomplishing all they want to. 
"We have some audacious goals, which means more collaboration and solving problems we've never tried to tackle," Thomas said. "In order to do well, we've got to keep the fundamentals in place in terms of people being collaborative, being able to empathize, being able to admit mistakes and being open to growth. To us, those are all the underpinnings of an inclusive culture where folks belong."