In a desolate and dry corner of the Chilean desert, a mining truck with a 400-ton payload runs close to 24 hours a day, 7 days a week over treacherous terrain, transporting the minerals required to build cell phones, car engines, and home heating systems.
If a tire pops or an engine part unexpectedly fails, the truck could be pulled out of service for days while the mining site manager waits for a replacement. From a productivity standpoint, it would be a costly and frustrating setback.
Cat Digital, the digital and tech arm of Caterpillar, has figured out a way to help customers anticipate and avoid this scenario. Responsible for producing a wide array of heavy machinery for mining, transportation, construction and energy industries, Caterpillar says it is breaking ground by applying predictive analytics to every step of its customers' journeys. 
"We've got all these capabilities with more data, more computing power and more storage than we've ever had," said Dan Reaume, Cat Digital's director of analytics. "What we're faced with is a choice to either make things a little bit better or really do a digital transformation. To me, that's the promise of digital: Not just improving slightly but changing the way you relate to your customers and to your dealers."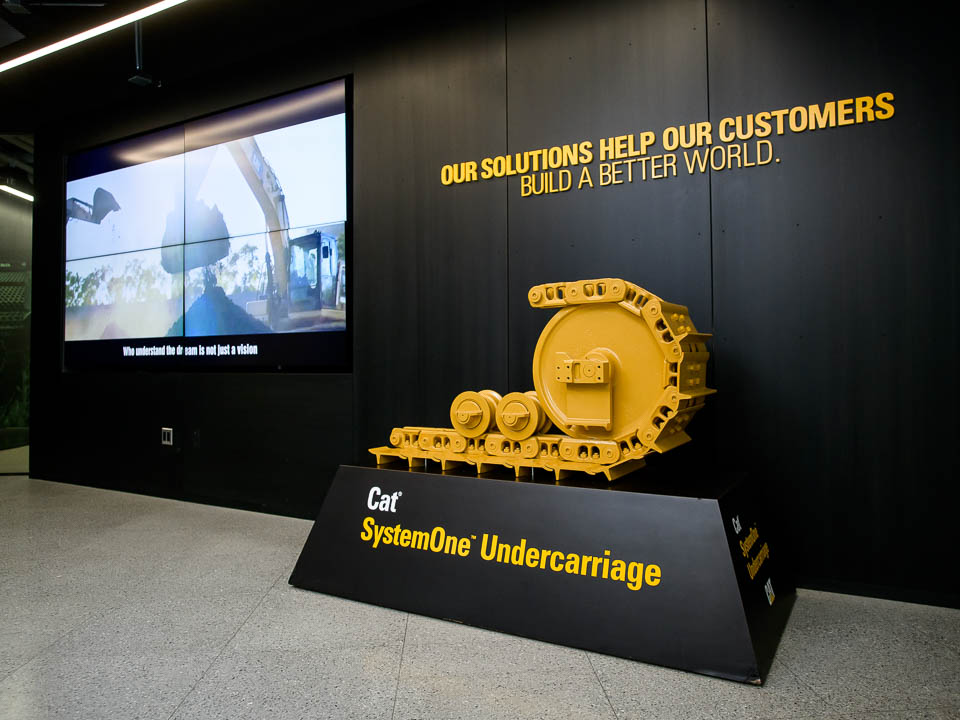 Looking at sites holistically
When a car needs its oil changed or needs more fuel, a light goes off on the dashboard. From there, it's up to the driver to get their vehicle serviced. 
Caterpillar's systems provide similar early warnings to customers but with important digital enhancements. At the same time the operator in that Chilean mining truck sees a warning light in her cab, a notification is being sent to the customer's Cat dealer, who can take action to make replacement parts available and proactively recommend and schedule service.
From there, Jeff Krupp, director of applications at Cat Digital, explains that the dealer's recommendation can be accepted, altered or declined. Throughout the process, Caterpillar's analytics are helping its dealers — 165 of them spread across 191 countries — anticipate part demand and improve the chances that the required parts are in stock and ready to ship at a moment's notice.
"What this allows us to do is increase the uptime of our machinery and ultimately drive profitability at the local worksite," Krupp said. "Because if that machine went down, you'd have multiple people sitting on the job site waiting for that mining truck that's unavailable for an extended period of time."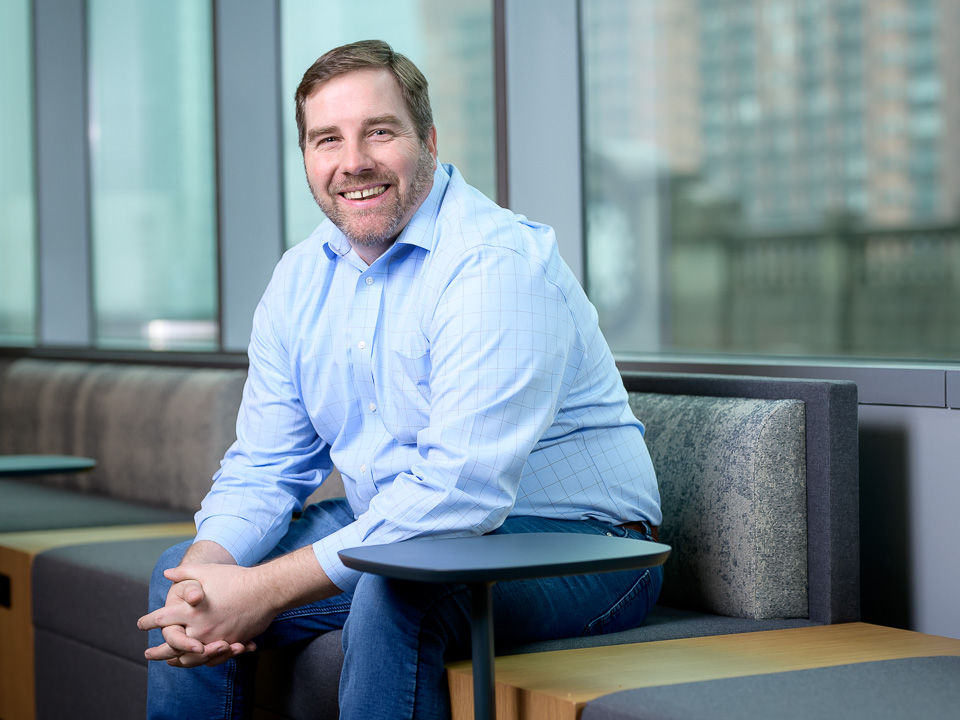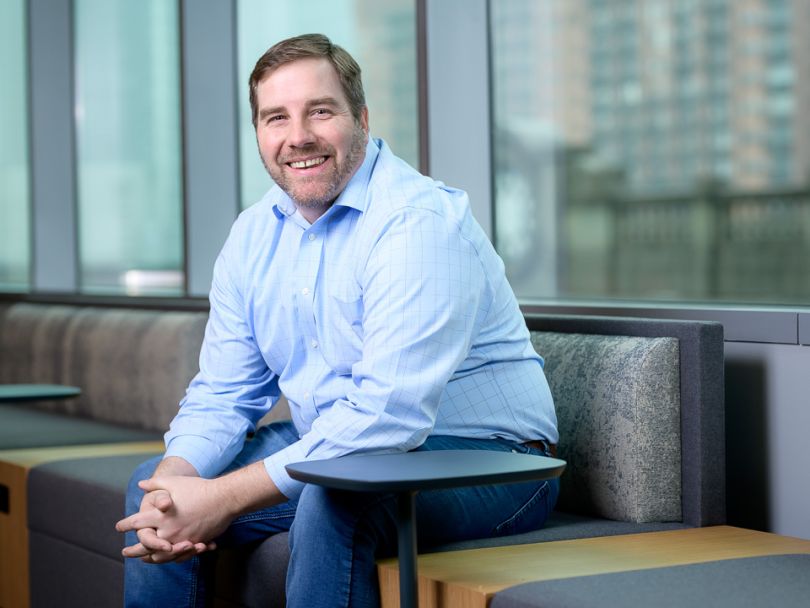 According to Krupp, the sheer amount of data Caterpillar leverages has also put the company in a position to really expand its approach to e-commerce and reshape how its customers shop. 
"We compare what people are doing from a flow analysis perspective against their web experience to ensure that we're providing the right recommendation at the right time," Krupp said. "These are things that you see whenever you go on Amazon — it's always bringing up recommendations that are very relevant to you. We're using that same type of information in a more sophisticated way to help our customers across Caterpillar as well as our dealers."
By "more sophisticated," Krupp says he's referring to things like common platforms that streamline the customer experience, 3D models of parts, and records that assist with tracking and maintaining inventory levels. 
"Our applications are looking at fleet management more holistically," Krupp said. "Assets are another avenue of the workforce. You have your people and what they're doing, but then you also have things like a truck that is fully autonomous that you're managing at the job site. We think about those as work resources across the whole job site and how they fit together."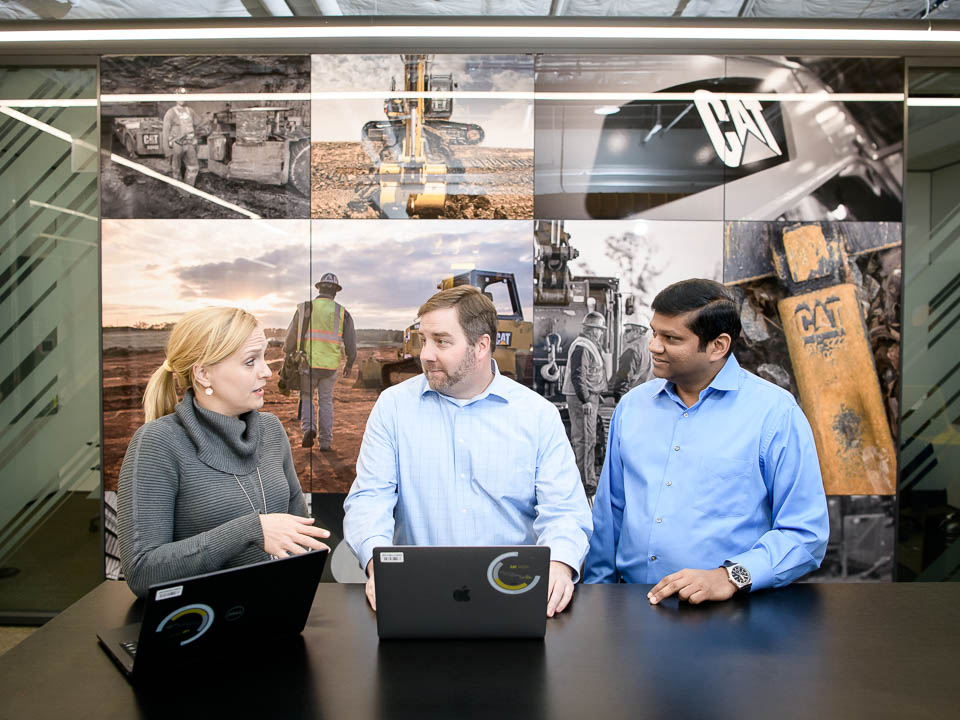 Mining equipment for its data
Caterpillar isn't new to the digital realm — it has been using telematics solutions since the 1990s. According to Reaume, however, there's been a recent, decisive acceleration in the company's abilities, made possible by the rise of high-speed connections and an increased capacity to scan large amounts of data. 
"Deep learning algorithms, popularized in the past five years, allow us to scan huge volumes of data for unusual patterns and to make sophisticated predictions that wouldn't have been possible 20 years ago," Reaume said.
 
Our connected assets are sending many channels of data, terabytes in total."

The company said it's collecting impressive amounts of data from approximately 1 million assets worldwide with IoT capabilities, including new models — everything from driverless mining trucks to the iconic yellow construction equipment — and some older machines that have been retrofitted for connectivity.
"Our connected assets are sending many channels of data, terabytes in total," Krupp said. "Our models constantly have to be changing, shifting and becoming smarter as we move forward."
When it comes to spinning up those ever-changing analytics models, Krupp explains that there's a lot that goes into determining if a certain model should be deployed or even built. After working with dealers and customers, and testing and conducting new studies, a decision is made: Is this model useful? Is it consistently flagging real issues without too many false alarms? 
For say, a traditional SaaS company, data can be used for targeted ads or to give the user a more personalized experience on an app. For Caterpillar, the focus is a bit different.
According to Krupp, the analytic models provide a look into how its machinery is performing and can offer insights as exacting as the viscosity of oil in an engine half a world away.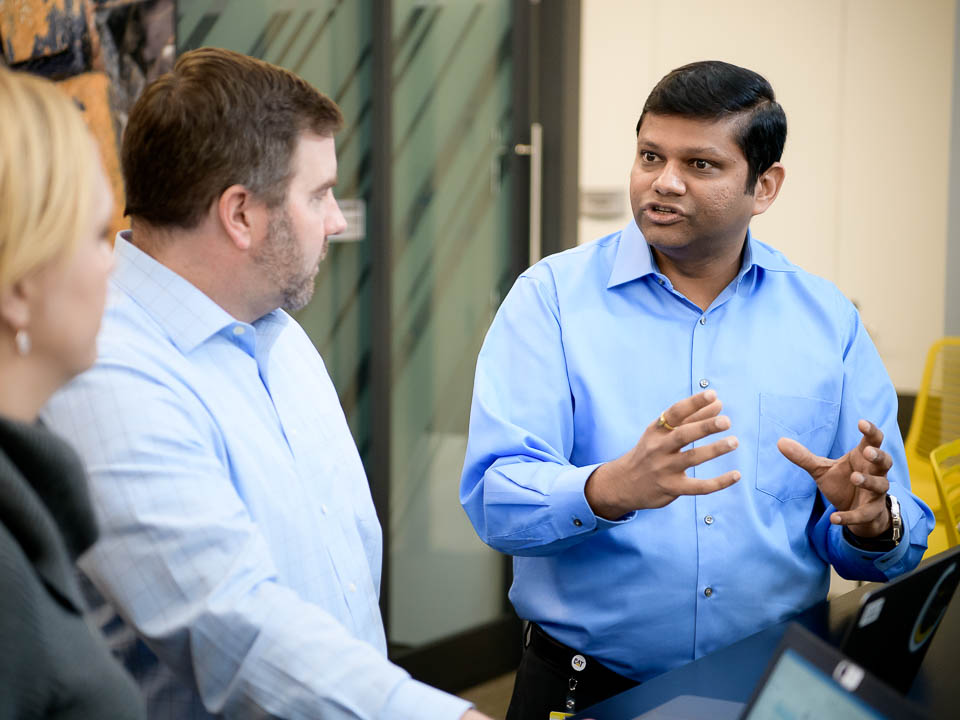 "Information like fuel sample analysis, fill bucket weight, idle time, fuel consumption — all these different things we capture within all these connected machines give us this large amount of data," Krupp said. "We can throw that data into predictive analytics models that are going to ensure we're driving a customized experience, making our machines more productive and, therefore, making our customers more productive."
Consider that mining truck in the Chilean desert. Krupp said that the truck will send the diagnostic data gathered while trekking treacherous terrain to Caterpillar, and Cat Digital's analytics models will flag that one of the truck's components might soon need repair.
That information will then be sent to the customer and their Cat dealer so together they can address the situation before the vehicle breaks down and throws a wrench into the site's timeline. 
The impact of Caterpillar's digital transformation hasn't been lost on Reaume. He likens it to when factories began shifting away from enormous steam engines in favor of smaller, electric motors.
And in some ways, Caterpillar is entering its own new industrial revolution.  
"We've got approximately 1 million connected assets, and we've got this digital capability layered on top of that," Reaume said. "The sky's really the limit. We're discovering the use cases, new possibilities every day as this technology gives us new insights. We've got a solid base, and we've got a bright future ahead."