Last year, a U.K.-based appliance company came to Kin + Carta at just the right time. 
The U.K. company, on a quest for consulting on advertising spend strategy, organizational restructuring and end-to-end product development, would have been referred to other businesses had it approached Kin + Carta any sooner. 
Because anytime sooner would've meant that Kin + Carta was still Solstice.
"Had this company come to us as Solstice, we would have had to pull in other companies to help get them to where they wanted to go," said Chris Burzynski, Kin + Carta's connective program manager. "Now, we can provide them everything under one company."
Today, Solstice officially falls under Kin + Carta's Create pillar after shedding its name and joins Kin + Carta Connect, formerly AmazeRealize, and Kin + Carta Advise to offer a full-service digital consultancy with more than 1,600 employees worldwide.
Despite the name change and the operational transition from siloed agencies to three connected services, Group Chief Executive at Kin + Carta Americas Kelly Manthey said the company is "hellbent" on maintaining the specialisms and cultures of each one while providing more opportunities for employees and clients.
"As with getting married, the name can go away, but the fundamentals are still there," Kelly Manthey said. 
Manthey joined Solstice as employee No. 1 in 2001. She said what's surprised her most during her years is the similarities of the teams across each of Kin + Carta's specialties. "The craft itself is different, but the DNA of the person is very similar," Manthey said. "We're all consultants, and we all like to bring clarity to the unclear and drive outcomes."
Burzynski recently returned to Kin + Carta's Chicago office after supporting the team in London. Overseas, he helped kick off Kin + Carta's brand transformation by leading initiatives to connect communication across the three pillars of the business. 
AmazeRealise, which now represents Kin + Carta's Connect, brought on Zimnowski in August 2019 to build out the company's local presence. Before the rebrand, the company worked solely out of the U.K.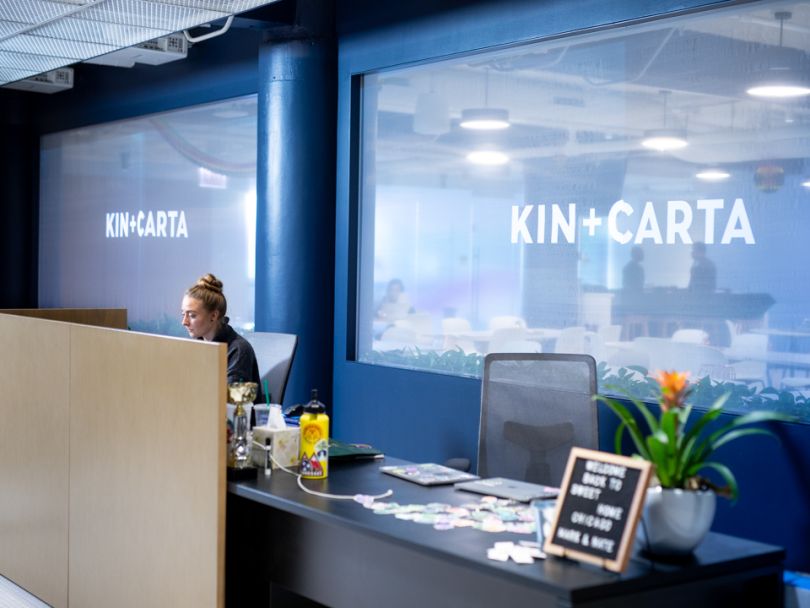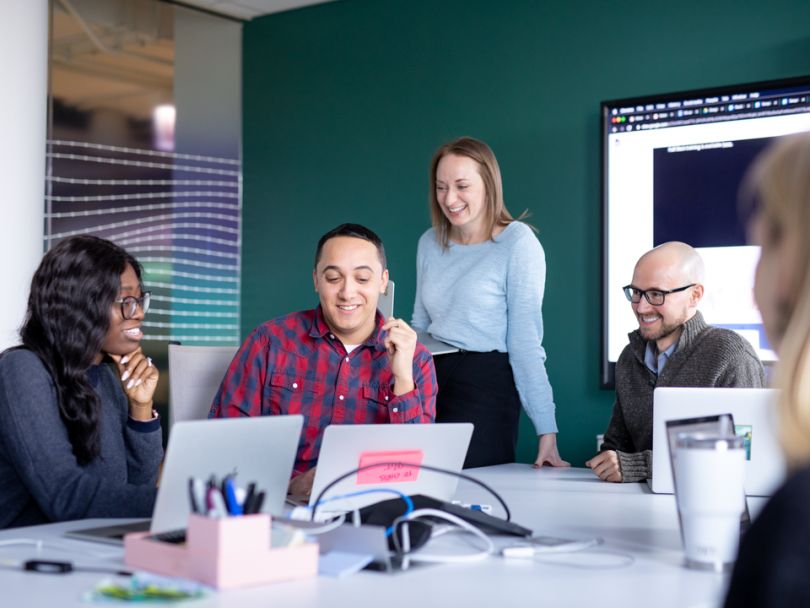 New clients, new industries, new opportunities
Prior to joining Kin + Carta, Managing Director of Connect Americas Jen Zimnowski worked primarily for firms supporting retail clients. Then she joined Kin + Carta last summer and gained the opportunity to work with industries she hadn't previously been a part of, like agriculture.
"Companies within the agtech space are investing in technology and innovation right now, and it's fascinating," Zimnowski said. "I hadn't had the opportunity before, and to be in it now, it feels like you're making a change and a difference in the world.
Zimnowski, Manthey and Burzynski all credited Kin + Carta's new solutions structure to providing employees the chance to explore new industries and career paths while giving clients more professional support.
Burzynski: Clients have access to capabilities beyond the traditional build capacities from legacy Solstice. Similarly, employees gain mobility to explore new clients and industries and understand their businesses deeper than they would before. Now maybe they're working with slightly different stakeholders or a different part of the business. 
 
As with getting married, the name can go away, but the fundamentals are still there."

Manthey: We essentially have a management consultancy as part of our core set of capabilities. Engineers, and anyone from our product development and design studio, now has the opportunity to evolve to a technology strategist role who communicates with CEOs and CIOs. Additionally, with having Connect, a digital marketing agency, as a pillar of our functions, engineers and designers have the opportunity to stretch in learning new tech stacks that service that side. 
Zimnowski: Our solutions benefit, too. We've got these three pillars that offer different experiences and capabilities. Now we can work with clients on end-to-end solutions to help identify what the problem is, how it can be solved, where the opportunity lies and what returns clients should expect from our solutions. We did this to some extent independently, but now we're developing it to be a full-service offering.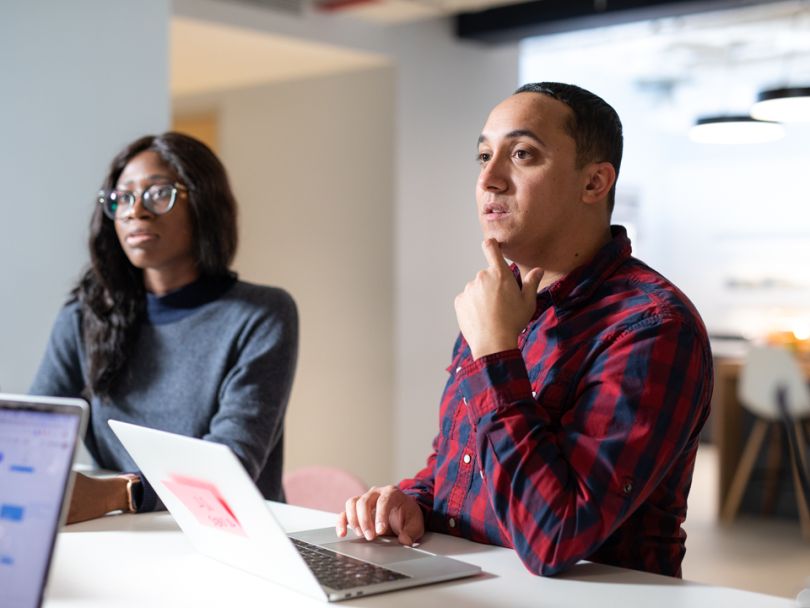 Establishing areas of expertise
Kin + Carta's brand reformation may have united multiple companies under one solution suite, but Manthey said the specializations between each service pillar remain defined and intact. 
The Advise team offers digital management consulting, Create develops digital products, services and cloud modernizations platforms, and Connect builds data-driven connected customer experiences. 
To connect the three, leadership from all three pillars keep consistent communication, using tools like Slack. Then, when prospective requests come in, they collaboratively assess and assign the most appropriate business pillar to handoff the request to.
Recently, after Zimnowski updated her professional network about Kin + Carta's expanded capabilities, one of her contacts reached out with a custom product development need. Zimnowski, who represents Connect, then had to find the best contact from Create to take on the next steps for the prospective client.
Burzynski: Just last night a pitch came in via Slack that we were able to get someone from our U.S. leadership support team on immediately. Our leaders are communicating like this on a daily basis and are really engaged across the pillars. 
Zimnowski: It feels internally like one organization. To maintain our specializations, we're making sure that each individual pillar focuses on the things that they excel at. This forms mutual respect and understanding of where our skills are and allows us the flexibility to be good at what we do. It also helps us recognize that when a problem arises that's specific to another pillar, we know the right people to hand it off to, and vice versa.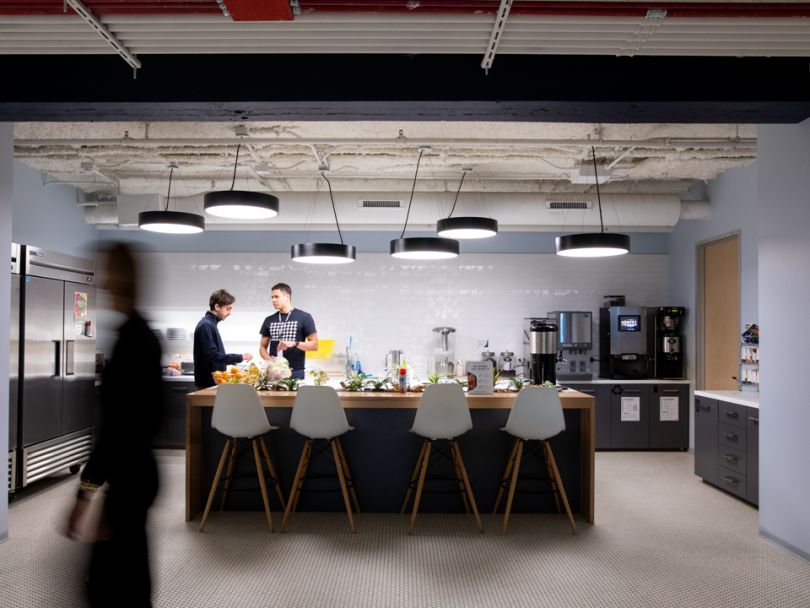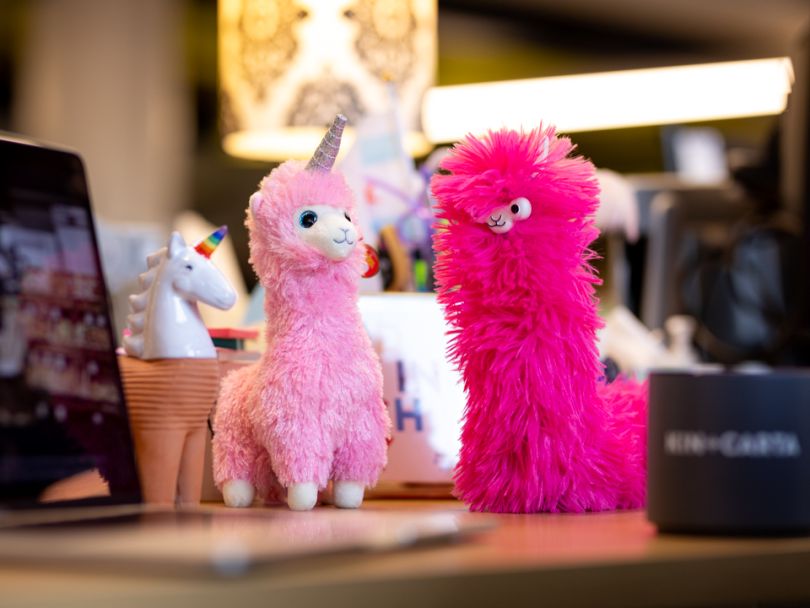 The legacy lives on
Solstice's name may have been retired, but Burzynski said what made the organization's culture special still lives on. 
"What happens behind the name is not changing," Burzynski said. 
The Chicago team's celebrations, small learning groups, philanthropic efforts and impact programs remain in effect, and a new initiative for Kin + Carta to become a Certified B Corporation is underway. 
Burzynski: All the things that socially bring us together to celebrate our accomplishments and our community are business as usual. Our Impact program continues our volunteer initiatives, like our recent events with Lurie Children's Hospital of Chicago and the Chicago Dance Marathon. We still have our social gatherings like our rosé soirée and holiday party. Even things like our ceremonies and our weekly and quarterly team meetings — all of that doesn't change for us. 
 
Being socially aware and responsible has always been a part of our DNA."

Manthey: Being socially aware and responsible has always been a part of our DNA, and really for all of the businesses that are part of Kin + Carta now. As part of becoming a Certified B Corporation, we are putting KPIs in place to manage the key tenets of being a socially responsible business that we are defining right now. We spend a lot of our time at work, and we want to make sure that the things we do every day are also making a positive impact on the world.