In 2008, a year after Rightpoint CEO and Co-Founder Ross Freedman and Co-Founder Brad Schneider launched the digital consultancy, the scrappy 15-person startup landed a whale of a client: Abbott Laboratories.
"We were punching way above our weight," Freedman said. "To some, we may have been considered too small of a company at the time to serve a global healthcare organization." 
Abbott, the Chicago-based medical devices and healthcare company that has more than 100,000 employees worldwide, needed a digital portal that enabled brand teams to collaborate and share information globally. Unlike Rightpoint's competition, which Freedman said presented Abbott with elaborate — and expensive — solutions, Rightpoint pitched a small pragmatic solution.
"They took a chance on us — and we over-delivered," Freedman said. "That was our big break."
Soon after, Rightpoint found itself running projects for multiple departments across Abbott and fielding requests from other Fortune 500 companies.
Now over a decade later, Rightpoint has grown to 700 employees and 11 offices, acquired three companies, expanded from point solutions to full digital transformations, and recently was acquired by Genpact, a New York-based professional services firm.
To go from a startup with about 15 people and make-or-break client to a global company is a path less traveled, but one that Freedman knows well. He talked with Built In Chicago about how the company has been able to navigate new industries, adjust to pivots and overcome growing pains, and as Freedman said, ensure Rightpoint still has that 15-person startup mentality.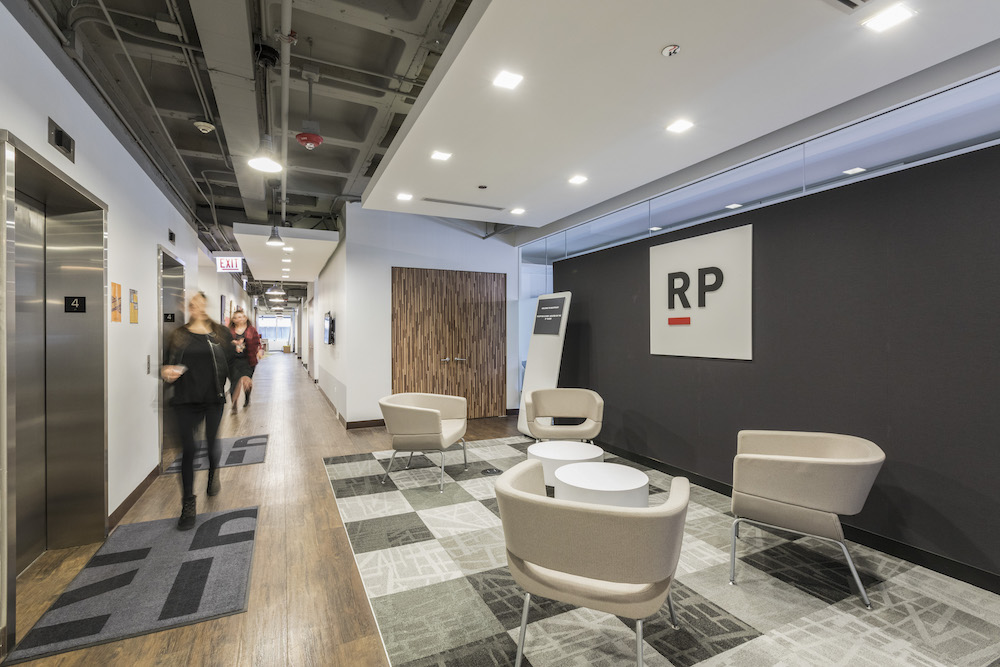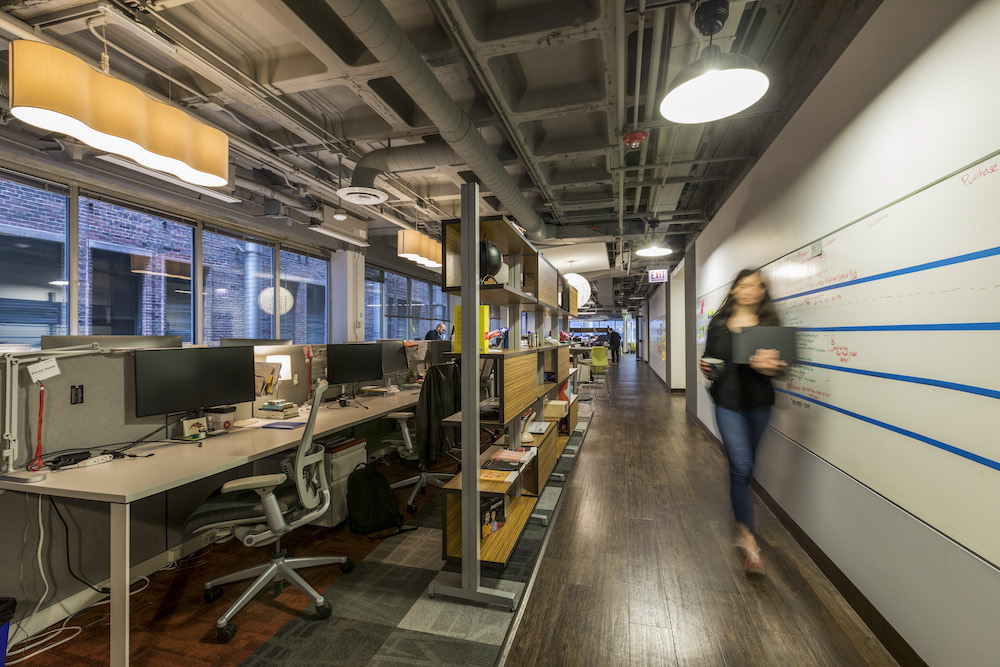 Integrating slowly
Freedman said he credits Rightpoint's early success to placing equal value on the technical execution and user experience of a project.
"Our vision from the beginning has been, and remains, to design technology that creates the best experiences for companies as they move through their digital transformations," Freedman said. 
By finding designers curious about technology, even some who could code, and technologists who understood pixel perfect design, Freedman said he brought together a team that executed as one unit, as opposed to two.
"A lot of companies in our space try to combine the two through acquisition," Freedman said. "They're either a technology company that acquired a design shop or vice versa. We did it organically."
With a team of "intrapreneurs" in place — according to Freedman, people unafraid to experiment and create — Rightpoint first focused on employee experience solutions, which included anything that employees could use to digitally interact with their colleagues, as was the case with Abbott Laboratories.
Following a $55 million investment from a private equity firm in 2015, Rightpoint wheelhouse expanded to include solutions that address any end-user or constituency. 
INDUSTRY AGNOSTIC
As Righpoint continues to build customer and employee experience solutions for clients like 3M and Southwest Airlines, the company has also taken on work in IoT and digital products. Currently, Rightpoint designers and developers are creating an app that allows diabetics to check their insulin levels from their phones.
One year after the investment, Rightpoint acquired Boston-based customer experience agency Agency Oasis, and two years later, the Boston and Oakland-based mobile and emerging technology shop, Raizlabs. In the summer of 2019, Rightpoint added Bowfin, a local Salesforce shop.
With the first acquisition, Freedman said that he and his team rushed the integration from both a product and cultural perspective, putting people in positions too quickly and integrating teams that likely shouldn't have been integrated.
"Any time two services companies come together, they have deeply rooted values and cultures," Freedman said. "While each acquisition is unique, we were able to leverage lessons learned from the previous acquisitions.
"I've learned that it's OK to slow things down so that the two organizations can work together to combine leadership teams, get to know one another, and acknowledge and celebrate differences."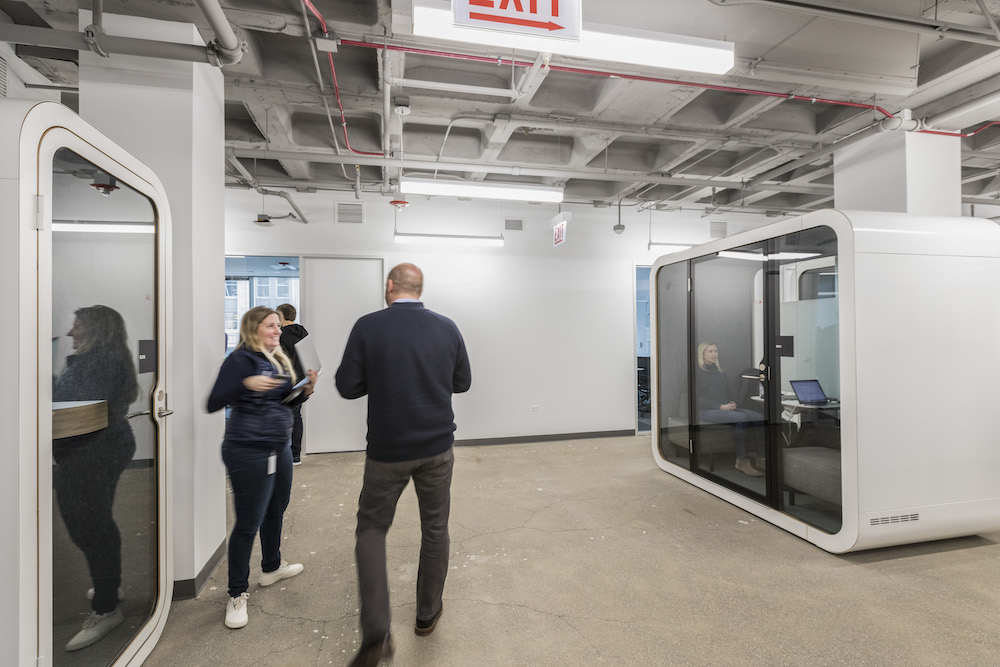 The '700-person startup'
Thirteen years and 700 employees later, Rightpoint's vision and culture remain about the same, Freedman said. The CEO credits Rightpoint's unwavering focus on intrapreneurship to decisions issued from the onset.
In 2009, when Rightpoint was still less than 30 employees, Freedman and Co-Founder Brad Schneider hired a director of people potential. "We knew back then that if we were going to build a company with a great culture, then we needed someone to be constantly looking at everything through a people lens," Freedman said.
This key hire helped Righpoint establish initiatives like its community outreach group —  the "compassion crew" — as well as its "culture club," both of which coincided with the company's core value of intrapreneurship based on the fundamental belief of "create from within." 
For example, when a small team of designers and developers wanted to test out new technology around the time Rightpoint entered the IoT space, the company sponsored an experimental application that they built called Pourcast, which provides real-time keg flow statuses via a mobile app.
 
When people have ideas, we find ways to support them, invest in them." 

Even after a year in service, the company said the same team continued to perfect the app and sensor system, making regular reliability, design and customization upgrades — and even added a camera to share people's faces pouring beer via the company's internal social sharing app. 
"I don't want people to join the company and have their ideas shot down," Freedman said. "There's nothing more demotivating, so when people have ideas, we find ways to support them, invest in them and give them that white space opportunity to be successful." 
The culture hasn't stayed within the office walls, either. 
In 2013, employee Kathryn Ciaralli requested a move to Denver. Instead of letting her go or having her work remote, Rightpoint opened a Denver office with Ciaralli at the helm. 
Today, she continues to oversee the Denver office as a managing director.
Though Freedman might not be opening new offices at the request of a colleague — Rightpoint now has 700 employees —  he said he still prioritizes meeting every new hire three to four months after their start date and speaking at every new hire orientation. 
Additionally, as the company has grown, Rightpoint has divided into smaller cohorts by geography or capability with distributed leadership.
"I want this company to feel like and have the energy of a 700-person startup," Freedman said.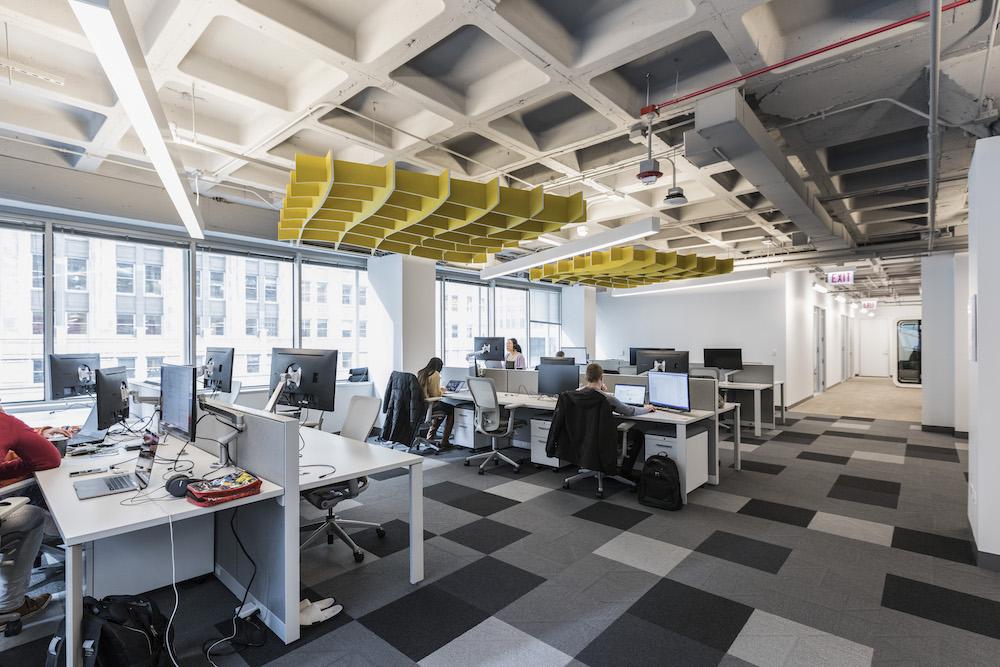 Joining the 'pact'
After three acquisitions of its own, Rightpoint was acquired by Genpact in October 2019, which Freedman said sets the stage for the Chicago company's next growth phase.
Rightpoint will remain independent, Freedman will continue as CEO, and much of what the company has always done will remain the same with the exception of new opportunities to bring the best of both companies together for global clients, Freedman said.
"If you take the best of Rightpoint — experience innovation — and bring it together with the best of Genpact — process innovation — the two come together to build this front, middle, and back end-to-end suite of digital transformation services," Freedman said. "We complete each other."
With lessons of mergers and acquisitions front of mind for Freedman — slowing things down, combining leadership teams, acknowledging and celebrating differences  — he said he's looking forward to bringing together the best of the two companies.