In his first official week as the new chief marketing officer at FourKites in early February, Steve Rotter stood on stage at the company's annual global sales kickoff meeting before hundreds of fresh faces and shared a new vision.
Like many kickoffs, there was a buzz in the room, with loud pump-up music and plenty of celebration — FourKites was in hyper-growth mode, after all. The company, which uses data and innovation to redefine supply chain management for global organizations, had doubled in size over the last year and a half to nearly 500 employees.
Standing next to Rotter on the stage was the company's new chief revenue officer, Frank Iannotti. In previous weeks, he and Rotter had surveyed the landscape of FourKites and discovered a phenomenon that was all too common in rapidly growing companies.
The sales, marketing and implementation teams seemed to be split into three independent organizations within FourKites, Iannotti said. "The way each team interacted with customers, the way each team communicated internally — the culture was very different across the teams."
Now, standing before the crowd, it was time for Iannotti and Rotter to share their findings, which was followed by a simple, two-word vision they believed would help improve company culture, increase business and break down internal barriers.
"One team."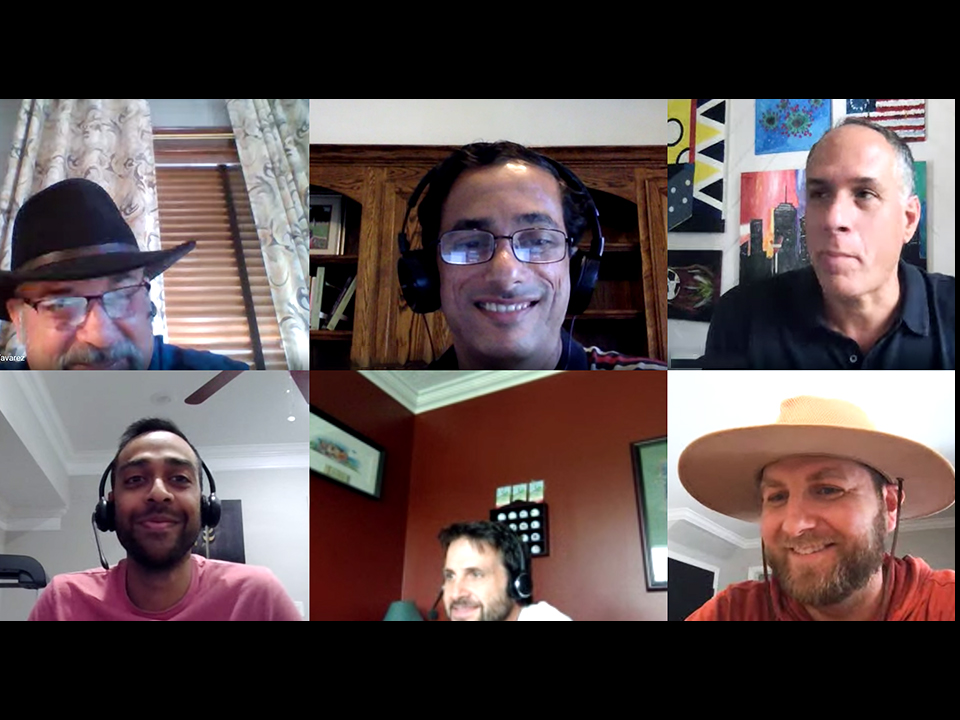 Breaking down the silos
Rotter knows how obvious the "one team" vision can sound. His role at FourKites marks the fifth tech company he's worked at in the past decade and, at rapidly growing and successful companies like FourKites, Rotter said it's not unusual to find hard-working teams with great ideas.
But often the teams are moving in different directions.
"In my experiences at startups, I've found that speed can either kill you or make you stronger," Rotter said. "The organizations that implode because they can't handle scale are the ones that haven't figured out how to take those next leaps. When Frank and I joined, FourKites had done really well. But that serves you to a certain point. And then all of a sudden scale factors come in, global factors come in, and you start realizing that what worked two years ago will not work for the next two."
For example, Rotter and Iannotti observed an inefficiency in the sales process at the beginning of the year. After a customer signed a contract with FourKites, they were handed off to an implementation team. The implementation team would sit down with the customer to learn what they wanted to achieve.
"And in some cases, that might be a very different group than the group that signed the original contract," Rotter said. "So when the renewal of that contract came a year later, maybe a different set of topics came up."
What that created was a silo of information that stayed within each team, finger-pointing when something didn't go as planned and different team members lone-wolfing it. Iannotti and Rotter explained that this is a very common dynamic at rapidly growing companies. 
"When Team A is hiring a bunch of folks and Team B is hiring a bunch of folks, the likelihood of being able to sit down and get everybody on the same page is really tough," Rotter said. "One of the things Frank and I both observed were two ships passing in the night very quickly, instead of one team, one goal."
"If there's no consistency, it's hard to figure out what's working and what's not," Iannotti added. "The communication lines break down, and if teams aren't talking, they're not collaborating."
How 'One Team' Has Affected Sales Enablement
FourKites' Senior Director of Global Sales Enablement and Sales Operations Michelle Diekroeger called the "one team" movement a breath of fresh air. "It removes the pressure of commoditized selling and creates an atmosphere rooted in what the customer cares about. When silos are removed and the focus is clear, you increase effectiveness and you work much more efficiently. The 'one team' vision has impacted everything from the initial day of training for a new team member to how we strategically approach an innovation launch."
That's why the pair created the "one team" plan, but they knew it couldn't just be a tagline or a slogan printed on posters throughout the office. It needed to be a core philosophy.
They started by honing their focus on the most important component of their business: the customer. They mapped out the customer journey end-to-end, and sought to learn the different ways customers interacted with FourKites and how that interaction was communicated internally. 
"How do our customers interact when they first come to the website? Or when they talk to the sales development representative, or when they sign a contract? If all of those conversations are different, then we're doing something wrong," Rotter said. "Because imagine you go to buy something and you talk to the salesperson. They're explaining it one way, and then you go to the website, and it explains it a different way. You're getting different messages, but it's not unusual for companies to do that."
To help them figure this out, Rotter and Iannotti created a cross-functional team. They called it the "Dream Team."
A collaborative, value-based approach 
Comprised of two people from the product side, two from marketing, two from sales, two from implementation and two from customer success, the Dream Team's goal was to reimagine the customer experience, both internally and externally, and to create a single value-driven language that everyone would speak.
"The team asked each other, 'What would help you in your job? What would help you make the customer more successful at each handoff?'" Iannotti said. "What that did is it broke down the silos and forced us all to collaborate."
How 'One Team' Has Affected Supply Chains
During COVID-19, supply chains have been disrupted, but Rotter said the 'one team' vision has linked everything together. "This 'one team' vision is the glue that connects all of those supply chains and provides that visibility," Rotter said. "Not just here in the U.S., but also in Europe, where we've expanded dramatically. Same with Latin America and Asia-Pacific. The 'one team' approach just becomes global, and it will lay the foundation for the next 24 months or beyond as we continue to scale."
The result was a value-based approach that included the creation of six categories — among them customer satisfaction, cost reduction and inventory planning — to make the customer experience more defined externally, and more organized and team-oriented internally.
And it couldn't have come at a better time. 
A month or so after this new vision was rolled out and implemented, COVID-19 forced companies to work remotely, disrupting workflow and communication lines all across the world.
"I think if we had rolled this out a month and a half later, maybe it wouldn't have come together as nicely as it has. Everybody from the different groups leaned in and contributed on the Dream Team, and in doing so, they became the champions in each of their respective groups," Iannotti said. "Right now, the alignment between product, marketing and sales is incredibly tight. We're collaborating together. We're planning together. We're executing together. And it's definitely elevated the way we're going to market.
"'One team' has allowed us to run faster," Iannotti added. "Together."