If the public sector had all of the tools and resources that the private sector is afforded, how much more efficient could our government function? 
A lot more, says Akshay Singh, co-founder, president and CTO of Quicket Solutions, and he should know: His company's technology is helping to directly improve the efficiency, safety and transparency in our day-to-day society. 
We spoke with Akshay on how Quicket came to be, what opportunities engineers are afforded on the team, and what's on the docket next for the company.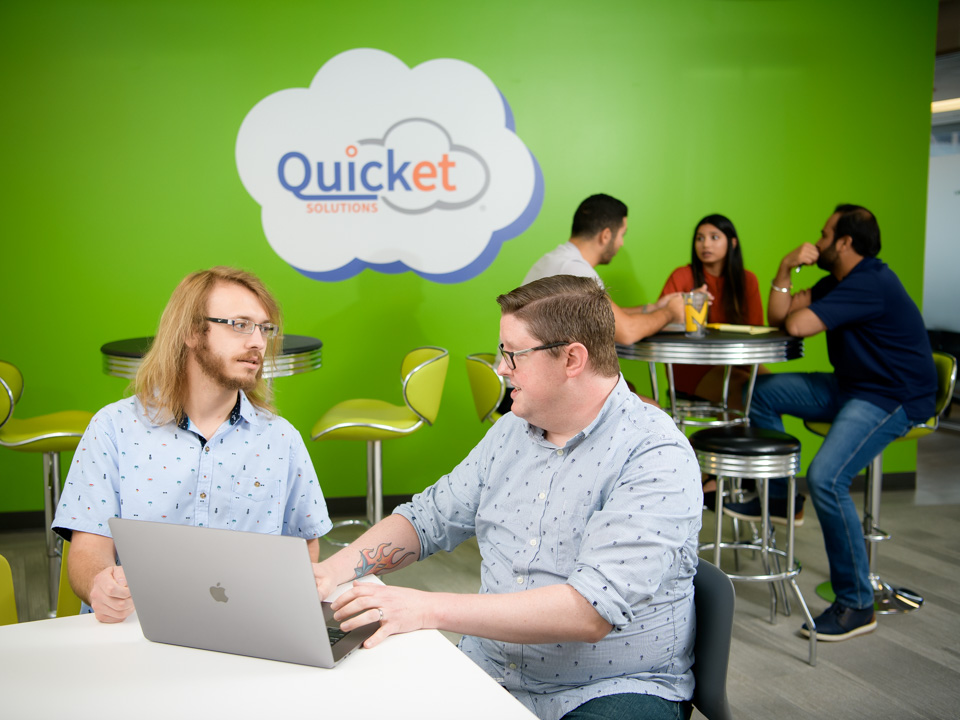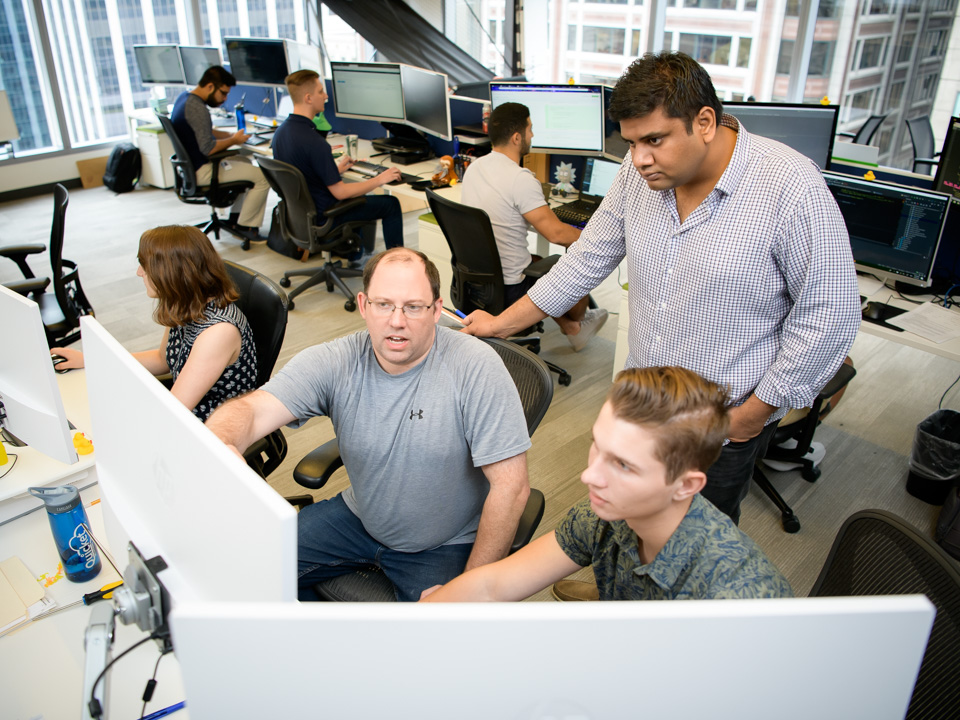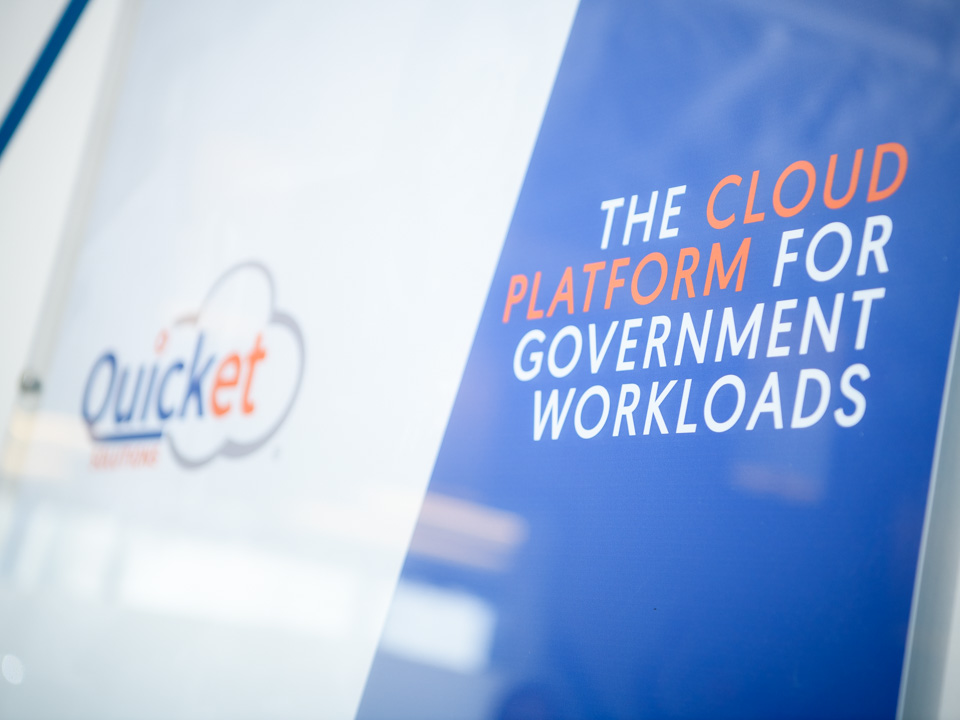 EMPLOYEES: 40; 30 in the Chicago office 
WHAT THEY DO: Like the private sector, the public sector needs great technology to serve communities (think: automation for more efficient court proceedings). Seeking to fill this gap, Quicket's unified data management and operational intelligence software improve efficiencies by breaking down data silos, automating services for residents, and eliminating the costs associated with managing infrastructure.
WHERE THEY DO IT: Chicago, with additional offices in Atlanta and San Francisco
TOO BUSY LEARNING: Quicket covers learning resources and subscriptions — for example, Udemy and Treehouse — and also equips employees with the computer of their choice (with no price limits). 
FEEDBACK TO GROW: Once a quarter, the Quicket team conducts performance reviews to provide feedback for its team and make sure everyone is on track to reach their personal and professional goals. 
CALLS FOR CONFERENCES: Quicket sponsors several conferences for its engineers and sales organizations across the world, including AWS re:invent (Las Vegas), RISE (Hong Kong), Web Summit (Lisbon, Portugal), PyCon (Pittsburgh), CTC (New Orleans), and the IACP Technology Conference (Portland).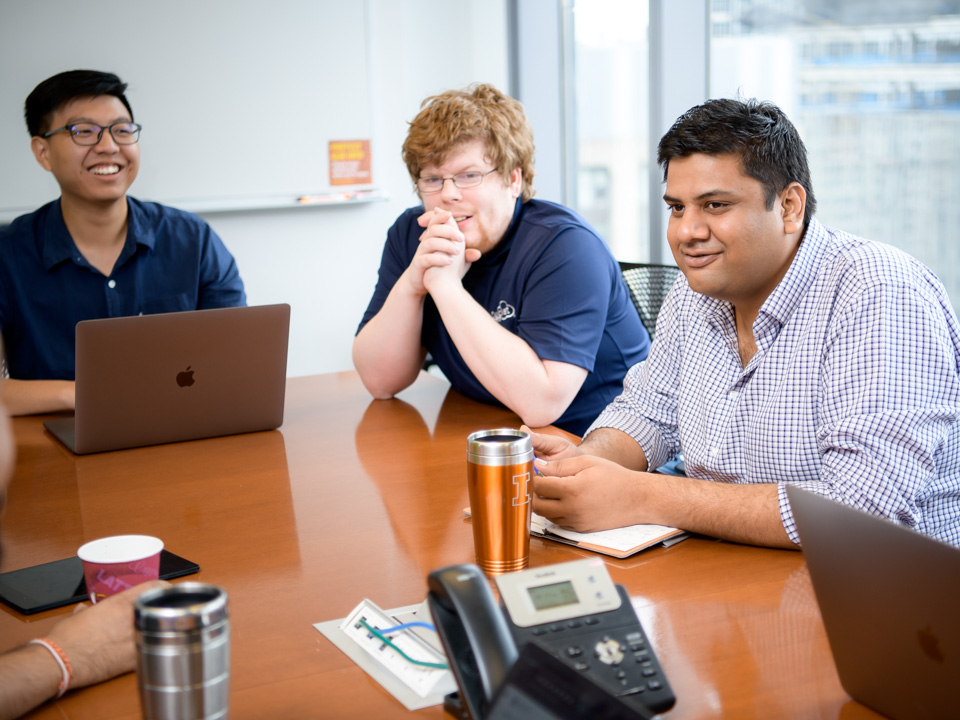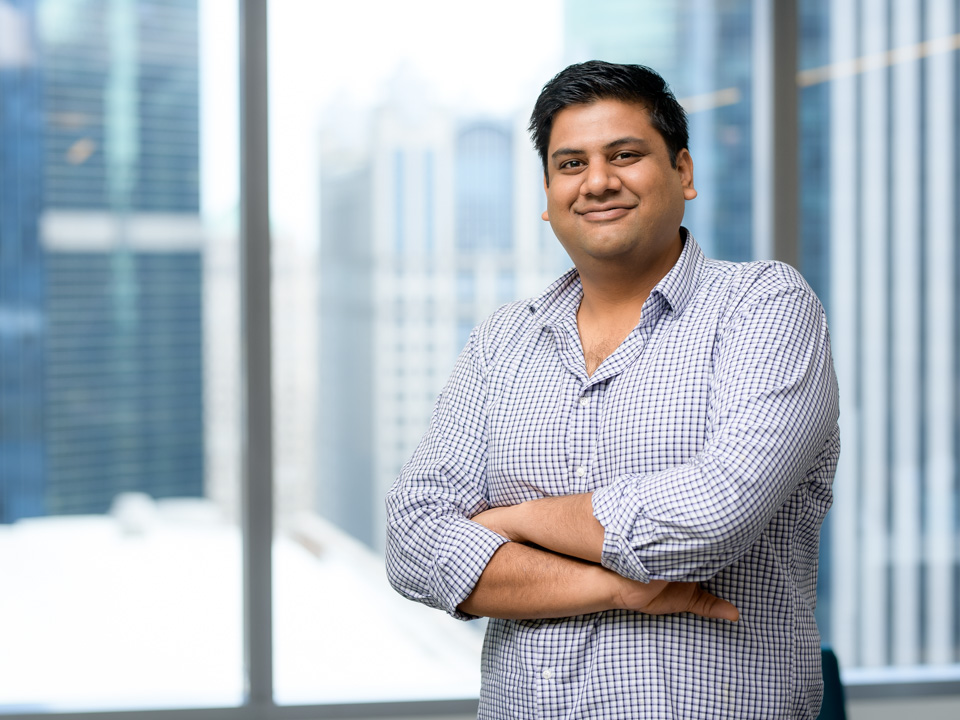 Akshay Singh, Co-Founder, President and CTO
Akshay's responsibilities are two-fold: In addition to executing the financial and growth strategy and fundraising as president, he creates the roadmap for Quicket's technological path as CTO. Both roles require Akshay to work across the business at all times, which gives him the ability to see and shape how each employee grows professionally and personally. 
BOOKWORM, TRAVELBIRD: Akshay enjoys reading up on what's going on in the world, as well as exploring what he can of it. "Exploring a new region and learning about the new culture gives an invaluable experience and exposure to how individuals in various parts of the world deal with their daily business processes and challenges," Akshay says. 
Tell us Quicket's founding story. How did the company come about? 
I've always been intrigued about the use of the technology in entities that deal with a variety of infinite data sets that still have no good way to make use of the current technology.
 When I first met my co-founder Christiaan, he had initially founded Quicket and had successfully secured angel investment with the initial business plan. After several meetings and discussion, we both realized that in the government even the basic tasks are complicated due to the involvement of the manual data entry, data sharing, and data analysis. The idea of revamping the government and our vision to unify and simplify complex government processes — paired with automation, machine learning, and provide advanced data analysis at every step of the complex government workflow and law enforcement agencies — led me to join Quicket as a co-founder and then launch our first product in this space.
Today, we're working with the technology that directly improves public safety and provides operational intelligence by assisting the government with data-driven decision making.
Talk to us about Quicket's culture. What's in place to ensure there's a culture where people are encouraged to grow? 
Our leadership is directly involved with the senior engineering team and gives them more autonomy to make strategic decisions and shine. So, in addition to completely flexible work hours, unlimited number of work from home days and generous PTO, we give engineers the flexibility to switch teams to grow personal skills; there are five main stacks within the organization, and engineers have an option to switch teams at the end of each project and grow their skills.
Also, Quicket has lunch-and-learns sessions within all the teams where every employee is encouraged to present a special topic to the entire company. We balance those learning opportunities with frequent company events for team building, like happy hours, team lunches and dinners, and company seminars.  
 
Today, we're working with the technology that directly improves the safety and transparency in society."

If you were to step back and look at your company and its achievements, what makes you proudest?  
The opportunity to work with a technology that immediately contributes to making communities safer and government more efficient is one of the most rewarding aspects of working with the public sector, but growing in this space is not easy. The team's hard work and determination to work with one of the most complex and traditionally useless data sets — and implement technology to bring the true operational intelligence during mission-critical events — is a remarkable achievement.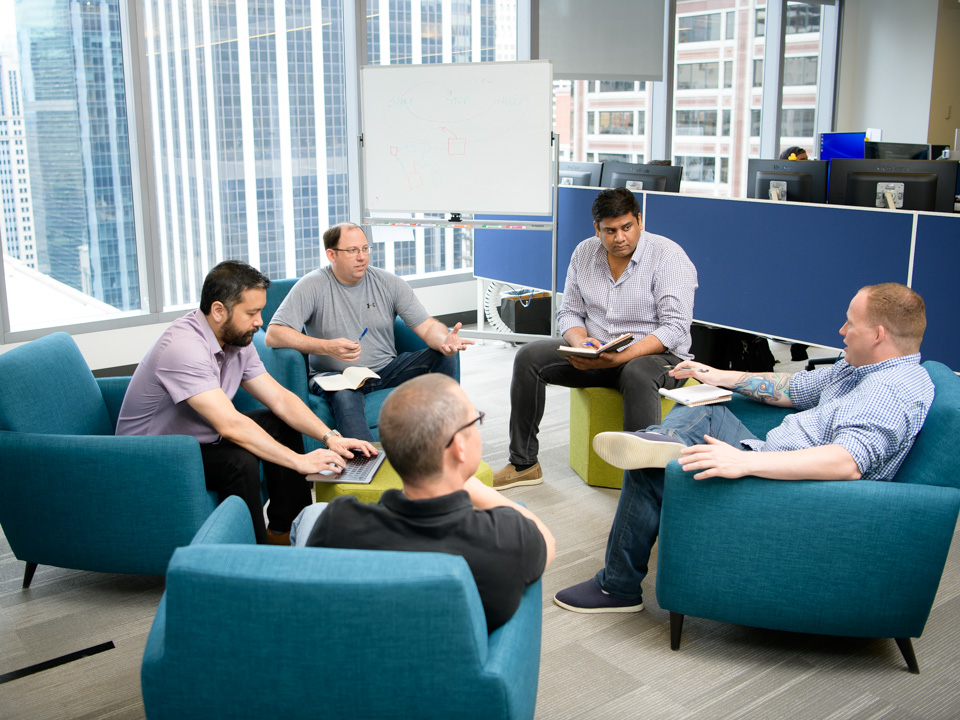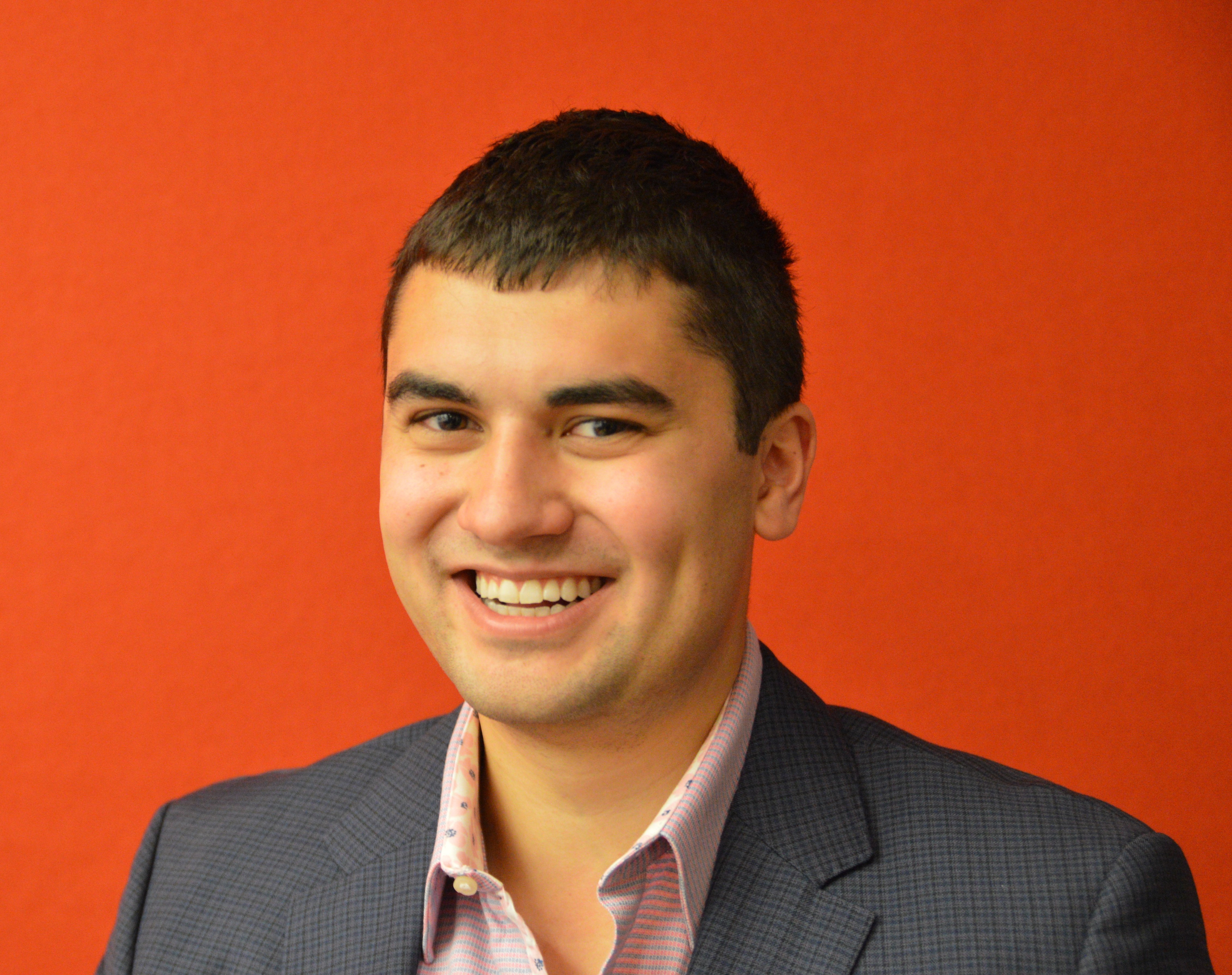 Christiaan Burner, Co-Founder and CEO
Alongside Akshay, Christiaan is responsible for developing and implementing high-level strategies and managing the overall operations and resources of the company.
IMMERSION EXCURSION: Whether it's checking in on the day's news or planning a trip exploring a new part of the world, Christiaan enjoys gaining new perspective whenever he can. 
The cloud data management industry is a crowded space — what separates Quicket from others? 
Quicket is the only cloud-based solution on the market that provides a complete platform for state and local governments with many modules that address core services, including public safety, courts, finance, code enforcement, community development, licensing and permitting, and more. Quicket offers the only truly integrated single solution that enables real-time data sharing and analytics in order to improve the quality and efficiency of services in communities. 
 
I recognize that Quicket will be most successful if we hire passionate people and give them autonomy and every resource possible to promote their personal growth."

Talk to us about your product roadmap. What products are you working on that most excites you? 
Quicket is very excited about the release of our cloud-aided dispatch (CAD) solution. We've built the first entirely cloud-based platform for law enforcement and justice partners from "dispatch to disposition," meaning that Quicket now offers modules supporting everything from when a 911 call is placed and the associated assignment of emergency  resources all the way to a complete court case management and financial management solution. 
We're eliminating manual data entry into multiple systems and enabling real-time data sharing across all justice partners, which dramatically improves efficiencies and the quality of services provided to communities. Further, as an entirely cloud-based solution, agencies are recognizing tremendous upfront and long-term cost savings and security benefits. 
As a leader at Quicket, what are your goals for the company? 
My number one goal and priority is to ensure my team is empowered to make decisions. I recognize that Quicket will be most successful if we hire passionate people and give them autonomy and every resource possible to promote their personal growth. This includes training, continuing education, direct client interactions and cross-functional interactions. I believe this collectively builds a strong connection to the company and maximizes productivity. An empowered team is critical to achieving our goal of being the global leader in providing cloud-based solutions for government workloads. 
What about your company or your work inspires you? 
Not many tech companies so directly impact our communities, including its quality of services, safety, transparency and efficiency. My team and I are incredibly fortunate and proud to have built a scalable platform that addresses so many common challenges in local communities. Government desperately needs innovation, and we are incredibly passionate about bringing modern technology to the public sector.