Following a banner year for Chicago technology companies in 2014, 2015 had a lot to live up to in terms of funding and exit dollars secured.
Even still, Chicago's digital tech companies had what seems to be the city's most successful year ever. In total, more than 140 Chicagoland tech companies received funding, collectively raising more than $1.7 billion in capital, funding and debt financing. That number is up 8.6 percent from 2014.
Dollars from exit events also increased in 2015, with about 40 companies exiting in 2015 for more than $8.2 billion — and that's without a single IPO lending any weight to final totals. Those numbers are also up from the previous year, a 19 percent increase buttressed by high-profile acquisitions like
(which sold to a trio of German carmakers for $3 billion) and Merge Healthcare (which sold to IBM for $1 billion), both of which were announced during the first week of August.
Numbers like these are a good sign for Chicago tech companies, who tend to offer a bit more substance to investors than their peers on either coast — and often, for less.
"Each year since 2009, Chicago seems to have another 'best year ever,'" said J.B. Pritzker, managing partner and founder of venture capital investment firm the Pritzker Group. "The Chicago tech scene matured in 2015 with very impressive capital raises and exits, and I expect that will continue in 2016 and beyond."
Regardless of how 2016 unfolds, it's safe to say Chicago has cemented itself as a leader in tech, innovation, and talent, and not just in the Midwest.
"There's now a national recognition that Chicago has very fertile ground for technology entrepreneurs, investors and engineers," Pritzker added.
Funding breakdown
The highest funded industry in 2015 was marketing, advertising, and social media, with 20 tech companies receiving funding in that vertical. Collectively, they raised about $110 million, led by large turns from both
($20 million) and ($30 million).
However, FinTech continued to dominate in terms of sheer dollars raised. Twelve FinTech companies (several of which raised more than one round in 2015) worked to bring in more than $800 million dollars to the industry. 
alone provided $664 million of this year's total. The online personal loan provider registered the city's highest recorded funding — a massive Series E clocking in at $325 million — and brought in an additional $339 million in debt financing. By year's end, Avant had already announced plans to hire an additional 600 employees over the course of 2016.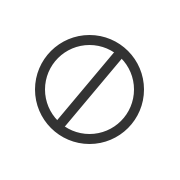 , another personal loan provider, saw a $75 million debt financing round of its own. Meanwhile, companies like
($62 million), ($45 million), ($45 million), and ($36 million) led the pack for venture capital across the board.
2015 was also a big year for private equity investments, seeing companies like
bring in $55 million from New York-based private equity fund Stella Point Capital. One of Chicago's largest bootstrapped companies ever, e-discovery software leader , secured $125 million in private equity for its first ever round of funding, marking the beginning of one of the company's most successful years to date.
"2015 was a historic year for kCura," said kCura CEO Andrew Sieja. "We hit our lofty growth targets and grew our operational footprint by adding 85 new employees and expanding internationally into 40 countries. Most importantly, we continued to work hard for our customers by delivering a great product and service. 2016 will be another memorable year, and we're excited for what's to come."
Chicago's growing stable of unicorns
Until 2015, only one Chicago-based company could boast a valuation of one billion dollars or more:
, an early pioneer of big data analytics based out of Northbrook. Since 2015's close, however, three additional companies have been welcomed to one of the tech industry's most exclusive club.
Alongside the announcement of their Series E in September, Avant also announced it had officially became the city's second company to boast the mythical moniker after receiving a valuation of almost $2 billion.
Uptake followed in Avant's breakneck footsteps, making tremendous strides to become one of Chicago's most highly-valued startups. Despite having launched in just 2014, Uptake burst onto the national scene with a $45 million round in October, which was enough to earn the data analytics company a billion-dollar valuation and a spot at the summit of Forbes' hottest startup of the year list.
Following a capital restructuring deal valued at $1.4 billion in November,
was the final Chicago tech company to reach unicorn status in 2015.
Major acquisitions, yesterday and tomorrow 
But those are far from the only Chicago tech companies flirting with a billion-dollar valuation. Companies like
and likely could have received similar valuations had they not been acquired first. Coyote Logistics sold to UPS for $1.8 billion, and Singapore-based Singtel wrote a $770 million check to pick up Trustwave, a software security company. Other companies like Orbitz (which went to Expedia for $1.3 billion) and Cleversafe (an IBM acquisition with undisclosed terms) also contributed to the year's major exit events. 
These numbers only account for digital tech companies headquartered in Cook, Lake, and DuPage counties. Some local tech juggernauts like Highland Park's
(which is technically headquartered out of San Mateo, California) were excluded, despite having one of the most striking showings in Chicago of last year. The company raised $18 million in February, an additional $48 million by October, and ended the year strong on a $360 million acquisition by Salesforce. Hardware manufacturers, pharmaceutical tech and IT service providers were also not included.
Infographic is sponsored by Phillips Bros Insurance. 
*Sources: SEC filings, press releases and confirmed news reports (amongst other public information)
**Digital tech companies counted only. Computer hardware and electronics excluded