Kegs and ping pong tables won't cut it anymore if you're looking to wow prospective employees with your office. To figure out what moves the needle today, we asked five Chicago companies what makes their offices unique. While beer is still popular, public art galleries and meditation rooms are much better ways to stand out. Ping pong, not so much.
What they do: Grubhub is a mobile and web food delivery platform connecting users in more than 1,000 American cities with local restaurants.
Location: The Loop
Square footage: 130,000 square feet
Favorite feature: "My favorite design feature is the spatial flexibility built into the space," said senior workplace manager Wes Barker. "Each floor lends itself to specific day-to-day usages such as reception, collaborative pantry use, training and conferencing. However, when it's time for a company-wide or departmental town hall, glass dividers fold to the sides and within 15 minutes we have a space that can fit over 350 people, as well as a direct videoconferencing feed into the rest of the country. It's also hard to beat having one of the few single-tenant rooftops in the city, which doubles as a unique work environment and social events space."
Biggest design priority: "Offering a balance of mixed spaces that support both the individual and team collaboration was of the utmost importance," said Barker. "These public and private spaces are flexible in their daily application, as well as conducive to evolving with the growth of the organization."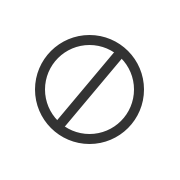 What they do: Signal's cloud-based platform helps marketers identify customers and more quickly and efficiently engage with them.
Location: The Loop
Square footage: 27,000 square feet
Favorite feature: "The most unique parts of the office are conference rooms named after Chicago breweries and the 'Six Pack' — a central meeting space between them," said CEO Mike Sands. "Another unique feature is 'The Spotlight,' our gallery showcasing local artists that's open to the public. It highlights Chicago's art culture and inspires creativity in our daily work."
Biggest design priority: "The new space reflects the changing needs and work habits of the modern workforce," said Sands. "For example, wide open communal areas take up half the space to encourage collaboration between teams. See-through conference rooms promote openness and contemporary design. We also introduced a 'hoteling' program where we have flexible workspaces and lockers for employees who frequently travel or work remotely."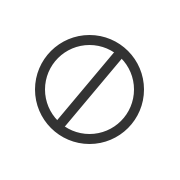 What they do: Paylocity builds cloud-based software to simplify payroll and HR for medium-sized businesses.
Location: Schaumburg
Square footage: 45,000 square feet
Favorite feature: "There are plenty of collaboration spaces for group projects or conversations with our remote workforce," said senior communications manager Rebecca Miller. "A variety of rooms, tables and booths makes it easy to find a change of scenery to get the creative juices flowing!"
"In addition, each floor features a Paylocity Rube Wall [an illustration showing how all the company's departments are connected]," she added. "Each floor's Rube Wall is gray with the department(s) on it brought out in color, highlighting how that department fits into the company's bigger picture."
Biggest design priority: "We really wanted to create a space where people would enjoy working," said senior talent acquisition manager Laura Durfee. "All conference rooms are in the building's interior, which allows more workstations to face windows. There is no shortage of natural light, and we have great views of the surrounding area! There is also a gym with state-of-the-art equipment."
What they do: Trading Technologies is a SaaS company that builds solutions for professional derivatives traders.
Location: West Loop
Square footage: 70,000 square feet
Favorite feature: "Our amazing reclaimed wood Tech Tap bar, which serves as both an IT 'genius bar' and a communal gathering place," said EVP of global HR Katie Burgoon. "At any time, employees can catch up with colleagues and relax or even have a cold one after work with eight craft beers and wine on tap." 
"The wood on the front of the bar comes from an old grain elevator in Duluth, Minnesota," she added. "We specifically purchased this wall piece because of its relevance to the trading industry. I also love our new meditation room with calming purple walls, a canopy, throw pillows and a flat-screen TV for meditation follow along."
Biggest design priority: "We wanted to create a distinctive, modern and comfortable office that reflected our unique company culture and brand," said Burgoon. "The thoughtfully designed space encourages productivity, collaboration and relaxation, all of which are equally important to the team. That's why we created an open kitchen, which is more than just a place to microwave food. It serves as a place for informal meetings and provides employees with somewhere other than a desk to do their work."
What they do: Trustwave is a cybersecurity company that offers cloud-based and managed solutions. The team behind its tech includes researchers, security experts and ethical hackers.
Location: The Loop
Square footage: Nearly 100,000 square feet in Chicago
Favorite feature: "There are so many interesting features that stand out, but my favorite is the Customer Experience Center," said human resources SVP Darshini Brown. "This specialized meeting area has Star Trek aspirations. You can almost see Admiral Kirk issuing orders and commanding Starfleet from this room."
"It's a true command center designed to showcase Trustwave's pulse on rapidly evolving cyber threats," she added. "A floor-to-ceiling video wall displays cyberattacks and security instances in real time. Customers and potential customers are treated to a visually stimulating experience [as they walk in] and quickly understand the full breadth of our knowledge and expertise."
Biggest design priority: "Our new space represents the company's very open and collaborative culture," said Brown. "We have many great minds with highly specialized skill sets. It is imperative that these individuals share ideas and knowledge with one another to stay ahead of adversaries who are also intelligent and resourceful."
"Our office environment fosters this needed collaboration through countless open meeting areas with modern décor, as well as formal conference rooms styled after pop culture favorites like Star Wars, Batman and Superman," she said. "We blend both fun and practicality to drive creative energy and inspire innovation."
Photography by Tom Harris.