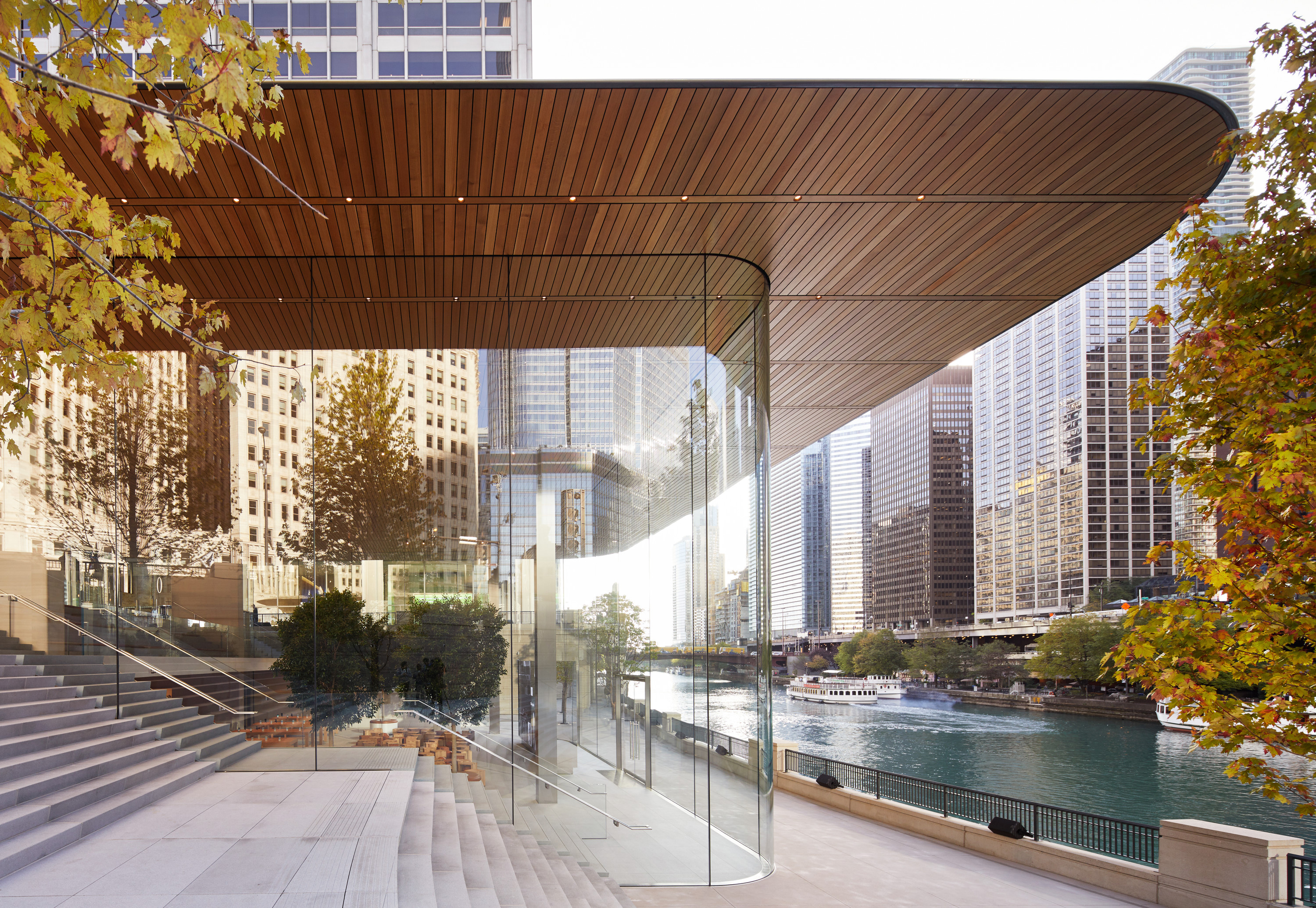 Apple wants a new campus outside of Cupertino, and Chicago is throwing its hat in the ring.
On Wednesday, the tech giant announced a plan to repatriate the majority of its overseas profits and pay $38 billion in taxes. According to its statement, Apple plans to invest heavily in the United States, making 20,000 new hires — in part through opening a new Apple campus.
At opening, the new Apple campus will primarily house technical support staff, the company said.
At a Wednesday press conference, Mayor Rahm Emanuel told the Chicago Tribune that the city would submit a proposal for the new campus.
"I don't know what Apple is looking for, but whatever it is, we're going to go compete and we're going to put our best foot forward," Emanuel told the paper.
City officials won't be starting their application from scratch. Last fall, Chicago outlined 10 potential locations in its proposal for a second Amazon headquarters. On Thursday morning, Chicago was named as one of 20 finalist cities in Amazon's HQ2 considerations.
Amazon's 20 finalist cities were chosen from an initial applicant pool of 238 locations across the United States, Canada and Mexico.
Proposed HQ2 sites in Chicago include several downtown properties as well as locations in Bronzeville, Fulton Market and the Chicago suburbs.
In its pitch to Apple, Chicago is likely to play up the strength of its technical talent pool and its relatively low cost of living. Referencing West Coast companies like Amazon and Apple, headquartered in Seattle and Silicon Valley, respectively, Emanuel told the Tribune "companies in those coastal areas and their employees cannot afford to work or live where they operate." 
Apple has not clarified whether it is actively seeking applications or whether it already has a location in mind. But the company said the location of its new campus will be announced later this year.
Chicago is also reportedly courting Google for a new office that could house as many as 5,000 new employees. According to Crain's, the city is competing against Boston, Atlanta and Dallas for Google's operations center, which could house roles spanning from administration to research and support.
Apple's repatriation of foreign-held assets comes in the wake of the new tax law signed into effect by President Donald Trump in December. The new law lets companies bring foreign-held assets back to the United States at a discounted tax rate.