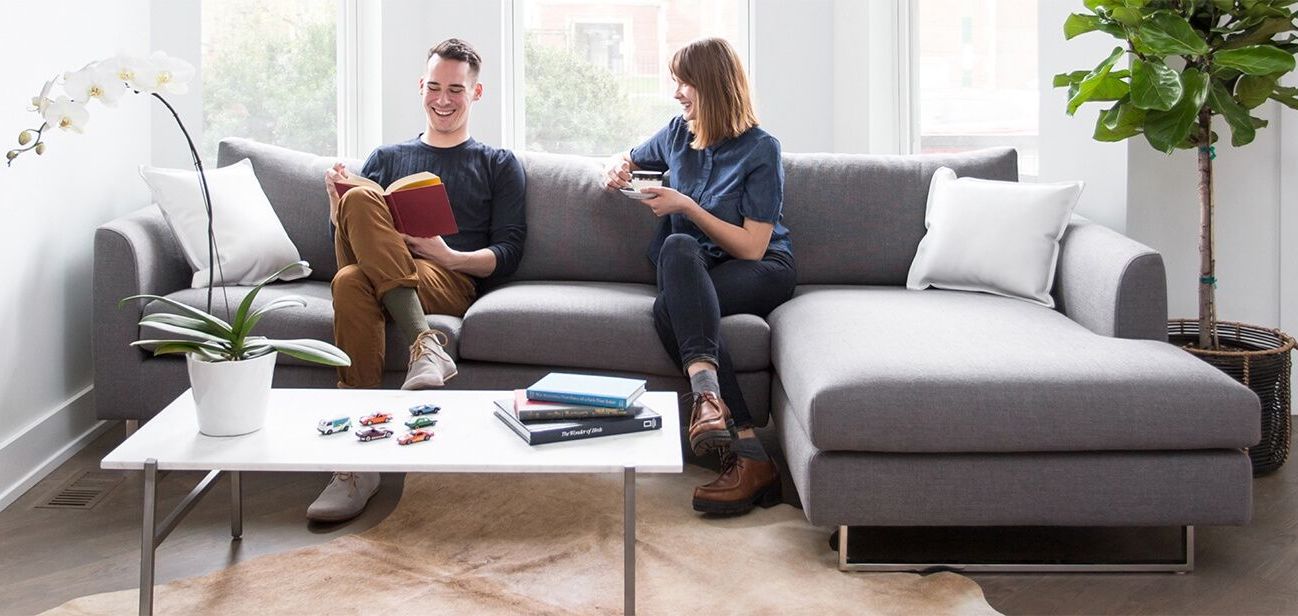 No one can accuse Interior Define of resting on its laurels.
The Chicago startup, which sells custom furniture online, announced on Thursday that it has raised a $15 million Series B round of funding. That news comes less than a year after Interior Define closed its $8 million Series A.
Pritzker Group Venture Capital and Fifth Wall co-led Thursday's round, which the company will use to expand its team, invest in technology and open new brick-and-mortar locations.
"We've continued to bring on stellar team members and build out robust technical capabilities," said CEO and founder Rob Royer. "Our goal is to create the best possible sofa shopping experience through our website, our apps and our guideshop locations."
So far, that strategy appears to be paying off. Royer said his company's annual revenue tripled in 2017 for the third year running. The founder said he expects his team, which consists of 50 full-time employees, to grow rapidly over the next year.
Along with the funding news, Interior Define announced the launch of two new digital products: an augmented reality app that lets the customer see how a particular piece of furniture would look in their home, and a "comfort guide" that offers a visual representation of each piece's ergonomic properties.
Interior Define's augmented reality app lets users experiment with different sofa models, fabrics and leather finishes. The app can also put the user in touch with a sales representative who can help them find the right option for their space.
For customers who still prefer seeing the merchandise in person, Interior Define has "guideshops" located in Chicago, New York, Los Angeles and Austin. The company plans to launch two additional stores by the end of 2018, including a San Francisco store slated to open its doors in June.
Royer said the startup's technology roadmap includes digital tools designed to augment the brick-and-mortar experience as well as back-end technologies for providing more transparency to online shoppers.
Brendan Wallace, co-founder and managing partner at Fifth Wall, said Interior Define's hybrid approach combining new e-commerce tools with a brick-and-mortar presence made the startup an ideal match for his firm, whose backers include major real estate players like CBRE, Macerich and Lowe's.
"[No] industry is immune to the impact of technology, and the I/D team has developed a model to embrace it," said Wallace in a statement. "By combining equity investment with access to the owners and operators of commercial real estate across the country, Fifth Wall is excited to partner with I/D to bring our real estate expertise and [partners] to the table to help their team develop an omnichannel strategy that includes growth through a brick-and-mortar approach."
Breakout Capital led last year's round, in which Pritzker Group and Listen Ventures also participated. Listen and Breakout joined Thursday's round, as did seed investor Peterson Ventures.