If you've been dreaming about taking the next steps to kickstart your career, we're here to tell you there's no time like the present. Chicago tech has no shortage of huge opportunities if you know where to start looking. We recommend checking out these fast-growing companies.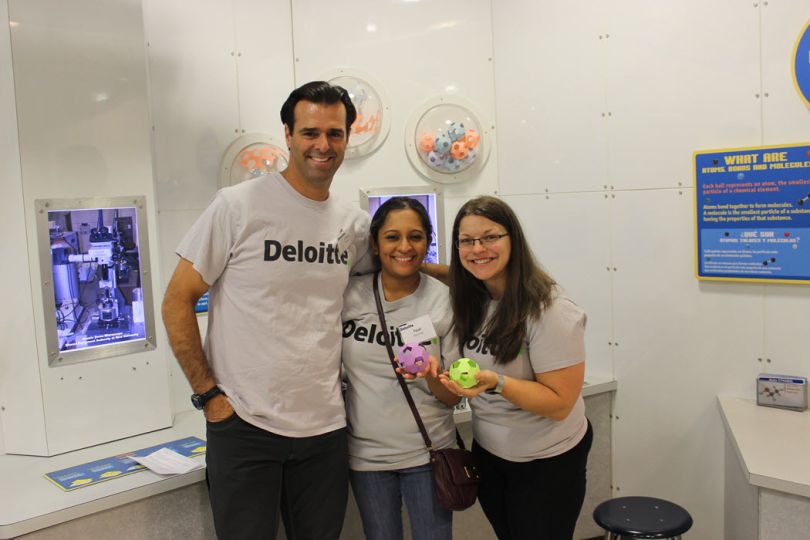 What they do: As a creative digital consultancy, Deloitte Digital helps clients digitally transform, imagine, deliver and run their businesses — and plan for the future. With a blend of creative chops and deep business strategy, industry and technology expertise, Deloitte helps clients realize their greatest ambitions. Additionally, the consultancy's end-to-end solutions — such as Digital Mix — bring together an ecosystem of leading technology in a platform that offers unified, personalized experiences across customer engagement channels.
Coolest perks: Deloitte is continually named to the Forbes Top 100 Best Companies to Work For list, coming in at no. 11 in 2018. These rankings are due to the investments it makes in its people, such as leadership development programming at Deloitte University, a generous PTO policy, up to 16 weeks of family leave, adoption reimbursement, sabbatical programs and an annual $500 well-being subsidy.
What they look for: "We want people who are innovative thinkers, eager to problem solve, who can be a master of their domain but are always ready to learn new things," said Andy Main, Deloitte Digital U.S.
What they do: Having recently moved its headquarters from Downers Grove to Chicago, FTD Companies operates e-commerce brands like ProFlowers, Gifts.com and Sincerely, making it easier to look thoughtful on special occasions.
Sweet perks: In addition to traditional benefits and a stock purchase plan, FTD team members enjoy product giveaways, casual dress, summer hours and an on-site fitness center. FTD also offers tuition reimbursement and LinkedIn Learning to its team members.
What they look for: "We are on a very aggressive path to reclaim our 108-year-old heritage as the world's premier floral and gifting company, and technology is at the center of this incredibly fun adventure," said CIO Jay Topper. "Building a world-class, modern and innovative commerce ecosystem requires perpetually optimistic, problem-solving risk-takers. All digital revolutionists are welcome."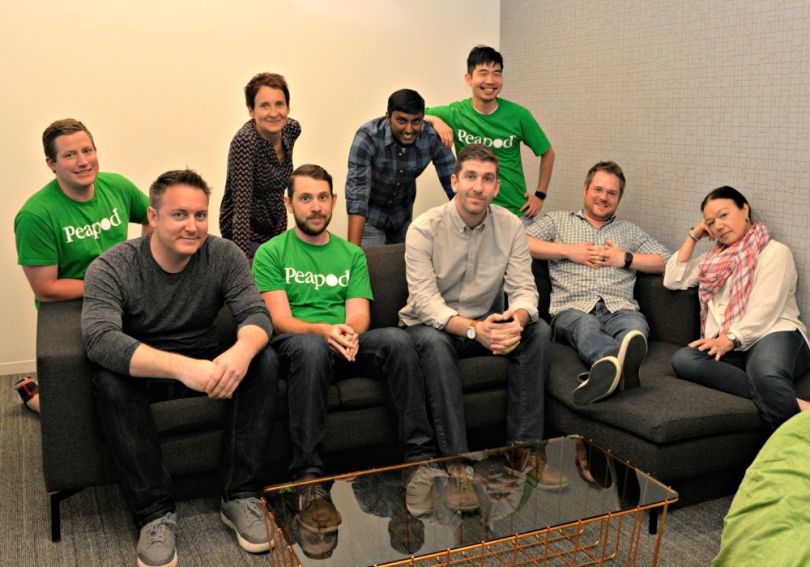 What they do: Peapod is an online grocery delivery company serving more than a dozen metropolitan areas across the Midwest and on the East Coast. Previously based in Skokie, the e-commerce company opened the doors of its downtown Chicago HQ earlier this month.
Sweet perks: Employees at Peapod's shiny new headquarters have access to an onsite gym, along with health benefits, generous parental leave and 401(K) matching. The company's kitchen is stocked, obviously, and there's beer on tap for those who partake. Team members also get time off to volunteer.
What they look for: "At Peapod, we are focused on building high-performance development teams that deliver on our promise of easy-to-use solutions that meet our customer's needs," said Tim Franklin, VP of e-commerce development. "We are seeking smart, passionate technologists who thrive in a fast-paced, collaborative environment working as part of a team shaping the direction of our products."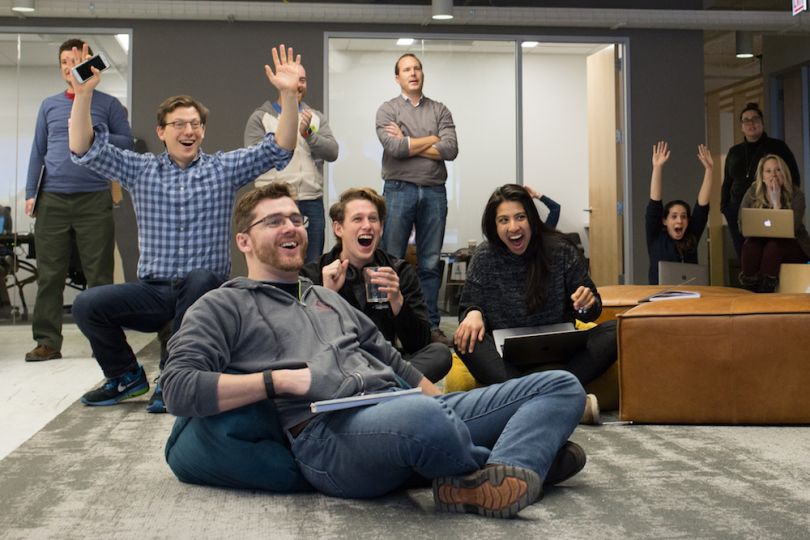 What they do: Civis Analytics makes cloud-based software that helps organizations step up their game when it comes to data science. Its team of data scientists, engineers and statisticians currently works with organizations like Airbnb, Discovery and the Bill & Melinda Gates Foundation.
Sweet perks: Civis has its traditional benefits covered, offering health insurance, a 401(k) and generous paid time off. The team also enjoys regular outings, parental leave, short- and long-term disability insurance and an annual Halloween costume contest.
What they look for: "At Civis, we stand by the principle 'stay weird and have fun,' so we have a very diverse group," said Cindy Akins, VP of people operations. "As long as someone is smart, collaborative and solutions-oriented, they'll fit in here."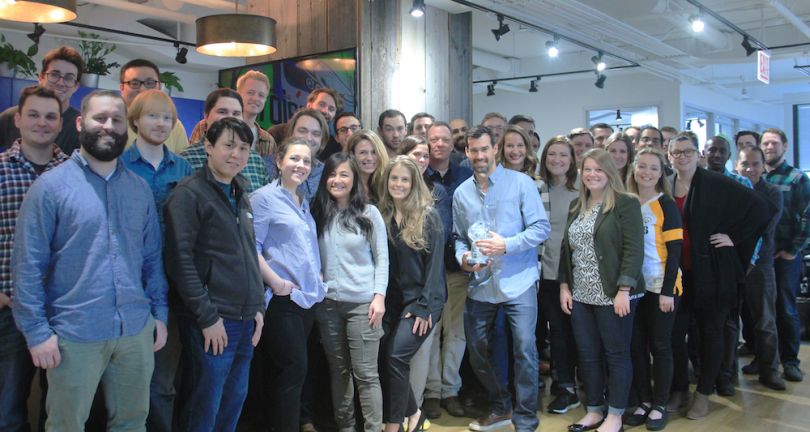 What they do: Founded in 2014, project44 makes logistic technology that helps companies understand how freight moves through their supply chains, and see where shipments are at any given time.
Sweet perks: Employees at project44 enjoy health insurance benefits, a 401(k) and paid time off to volunteer. The startup's casual office also has a stocked kitchen, in case you get peckish.
What they look for: "We work in a fast-paced but very creative environment, building extremely cool technology that is reshaping the country's fourth-largest industry," said Chief Strategy Officer Mike Reed. "We look for candidates who possess grit and resourcefulness, love to collaborate but are self-accountable, and most of all, carry themselves with integrity."
What they do: ServiceNow's platform makes it easier for companies to streamline their operations, from IT management to customer service, HR and security.
Sweet perks: ServiceNow offers health, life and disability insurance, as well as generous parental leave and an onsite gym at its pet-friendly office. Employees also get 401(k)s, equity in the company and performance bonuses.
What they look for: "ServiceNow's purpose is to make work, work better for you," said Pat Casey, SVP of DevOps. "To achieve that, we're looking for strong analytical and technical minds who are focused on delivering a best of breed experience to all our users. Want to do something that matters, at a company that matters, in an environment where you'll matter? Join ServiceNow."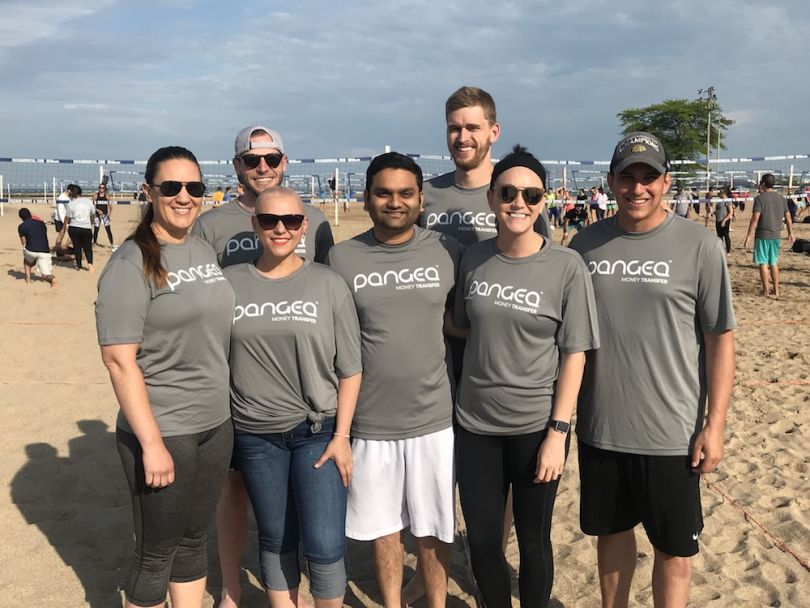 What they do: Pangea Money Transfer's technology makes it easier for consumers to send money across borders. Founded in 2012, the company serves 15 countries across Asia and Latin America.
Sweet perks: The Pangea team enjoys 100 percent covered health insurance, along with wellness programs and life and disability insurance. The company also offers 3 months of paid maternity leave, a remote work program, performance bonuses, stock options and a 401(k).
What they look for: "Pangea's mission is to change the world of international money transfer. It's an ambitious goal, and a big part of that ambition is the people building it," said CEO Nishu Thukral. "We're very strategic in hiring people who fit the technical needs of the team, but their soft skills are equally as important. We're not looking for more people just like us; we value diversity of thought and believe the best team members challenge one another in a way that makes us better."
What they do: The company behind subscription service Mystery Tackle Box, The Catch Co. is an e-commerce brand focused on bringing curated new gear options to anglers. (That's a term of art for people who know how to fish.)
Sweet perks: In addition to competitive health insurance options, flexible hours and the ability to work from home, The Catch Co. boasts an office in the heart of the West Loop. The startup also offers a "take what you need" vacation policy for when you need to recharge.
What they look for: "We hire self-motivated overachievers who have strong alignment with our company values," said COO Andy Timko. "We want people who are honest, curious, take action and always seek to leave things better than they found them. People who fit this description are very successful at Catch Co. and they also love working here."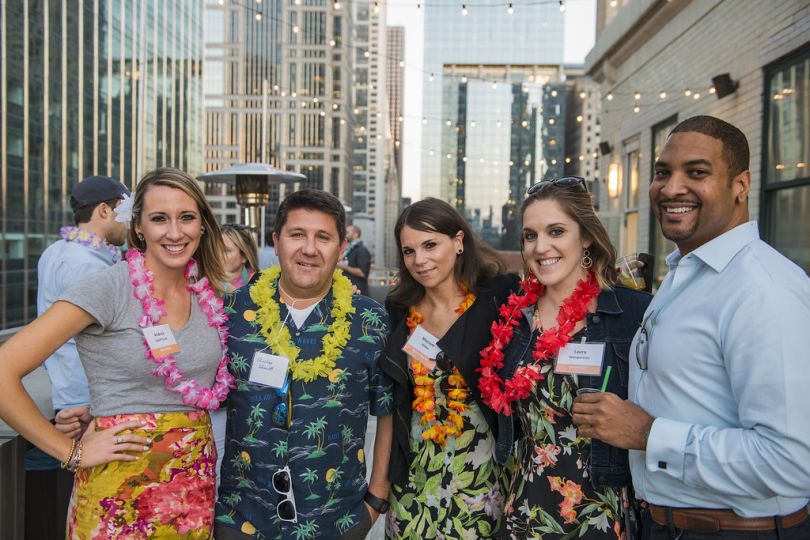 What they do: An e-commerce technology company with a specialty in digital goods, cleverbridge makes software that helps SaaS companies, content creators and online service providers get paid.
Sweet perks: In addition to tuition reimbursement and a fitness subsidy, cleverbridge offers a suite of health and disability insurance benefits and generous parental leave. The company's swanky office also has a stocked kitchen, with beer on tap, and a game room — if you're into that kind of thing.
What they look for: "At cleverbridge, we are looking for developers who are tech-savvy and customer-focused, with a passion for creating, solving and building our clients to the next level," said James Crook, team lead of technical services. "An eagerness to learn is also at the core of our team's culture and a huge factor in the hiring process."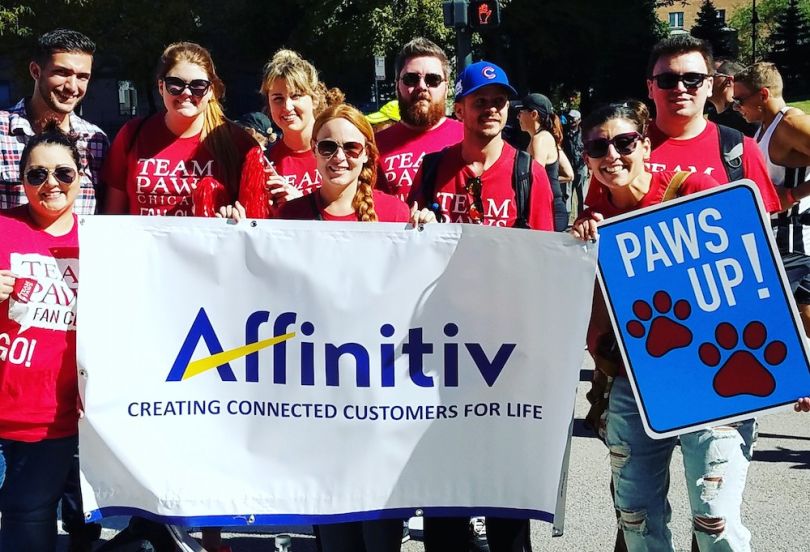 What they do: Affinitiv is a marketing technology company that works exclusively with car manufacturers, dealers and dealership groups.
Sweet perks: Affinitiv offers competitive compensation and comprehensive benefits, including health coverage, life insurance, short- and long-term disability coverage and a matching 401(k) right off the bat. The company also offers a flexible vacation policy.
What they look for: "We are looking for special people who know what they want and expect important characteristics from their employer," said HR Manager Lana Fender. "If you are interested in ethics, environmental practices, work-life balance, profitability, diversity and reputation, we're looking for you."