Fortune favors the bold, so why settle for anything less than a dream job? These six Chicago companies are building great things, and looking for ambitious new team members to help them do it. If that sounds like you, it's time to update that resume.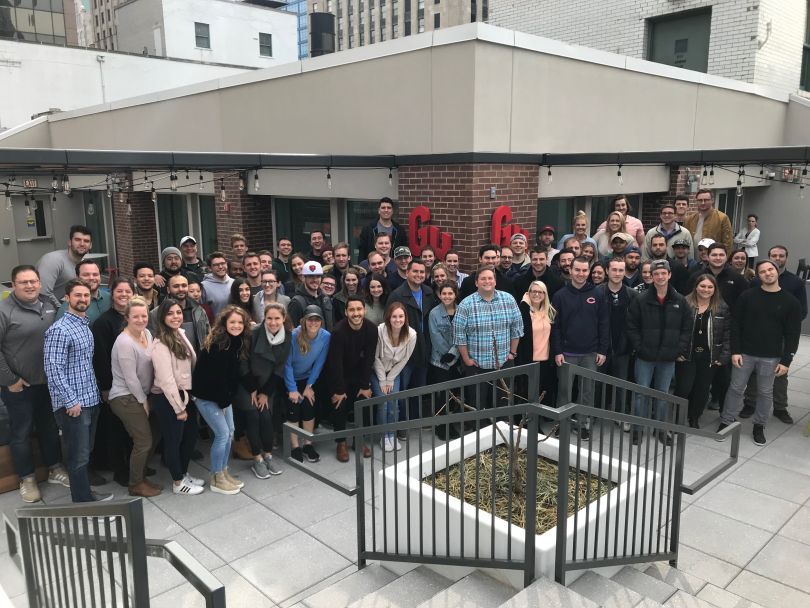 What they do: If you've ever gotten a food delivery that wasn't pizza, you're probably familiar with Grubhub. The Chicago e-commerce company operates a suite of food delivery and takeaway services including Seamless and Eat24, partnering with more than 80,000 restaurants in the U.S. and London. (And yes, they do pizza, too.)
Perks: In addition to health insurance and 401(k) matching, Grubhub delivers employee perks like weekly food order credits, flexible vacation and regular company outings. And the company's Chicago HQ is decked out with a stocked kitchen and a private rooftop deck.
What they look for: "We recognize that our people are the key to our success, and we aim to acquire employees with an expertise in technology and data, along with professionals in marketing, finance, operations and sales, to continue advancing our leading online and mobile food ordering platform," said Corwin Schroeder, senior director of talent acquisition. "We have a tremendous culture, and candidates with creativity, a positive attitude and love for collaboration will excel."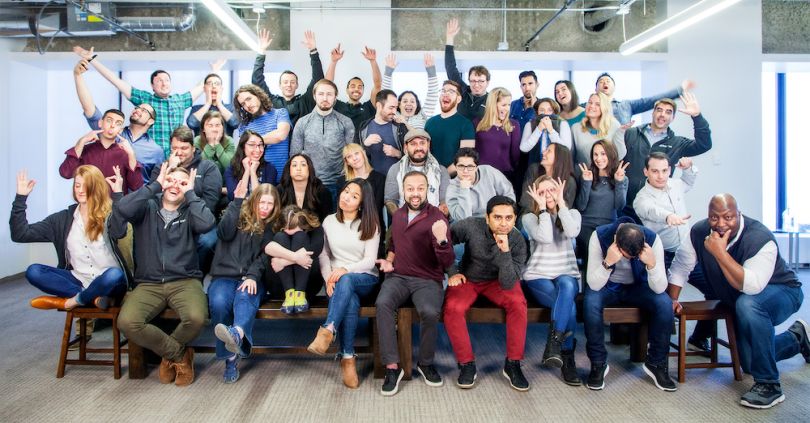 What they do: BenchPrep is a Chicago-based tech company on a mission to improve how people learn things online. Its team works with national education brands like ACT, McGraw-Hill Education and GMAC.
Sweet perks: In addition to daily provided lunches and a fully stocked kitchen and bar, Benchprep's team bonds over ping-pong, monthly company outings and game nights every other week. The company also has its forward-looking perks covered, with professional development budgets and safe harbor 401(k)s.
What they look for: "One of the biggest drivers of BenchPrep's success is the great collaboration we have within and between teams," said co-founder and COO Ujjwal Gupta. "At BenchPrep, we are focused on working together to achieve great things, so candidates who are proven team players, passionate about their work, and have a desire to make a difference often stand out to us."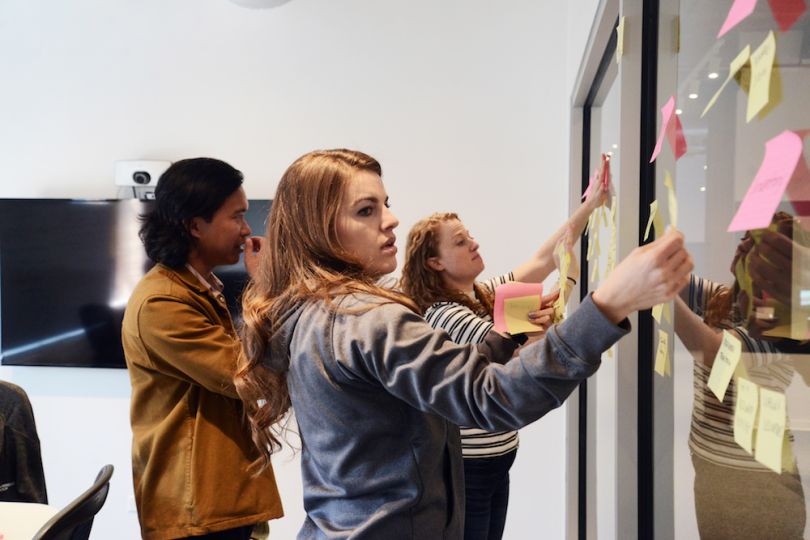 What they do: Headquartered in Chicago, Devbridge Group designs and develops custom software for organizations like McDonald's, Relativity and the Art Institute of Chicago.
Sweet perks: Alongside health insurance, commuter benefits and 401(k)s, employees at Devbridge get covered gym memberships. The company also pays for job training and conferences, as well as a summer trip to Lithuania so members of the Chicago-based product team can meet with their European counterparts.
What they look for: "We're looking for candidates who have a clear understanding of how to iteratively deliver great products to market, fast," said Director of Product Design Chris Wilkinson. "There's a healthy mix of confidence and humility in our product teams. People who act with intention and make the complex simple will find success at Devbridge."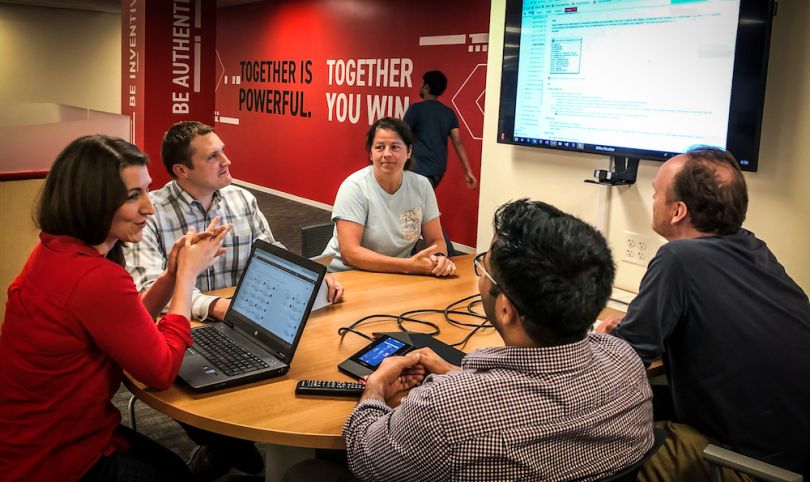 What they do: CSG's software is used by media and communications companies around the world to streamline business operations, make money from content and improve the customer experience.
Sweet perks: Flexible work schedules and generous parental leave, along with health insurance and 401(k) matching, are just some of the perks CSG provides. The company also offers a remote work program, tuition reimbursements, job training and conference budget, time off to volunteer and unlimited vacation.
What they look for: "For me, ideal candidates come with great personalities and the ability to articulate their experiences," said Tara Hanacek, manager, talent acquisition. "While we certainly look for the technical skills, we want to be able to hire people who are critical thinkers, and who like to build relationships while doing the work in a fun, yet challenging environment."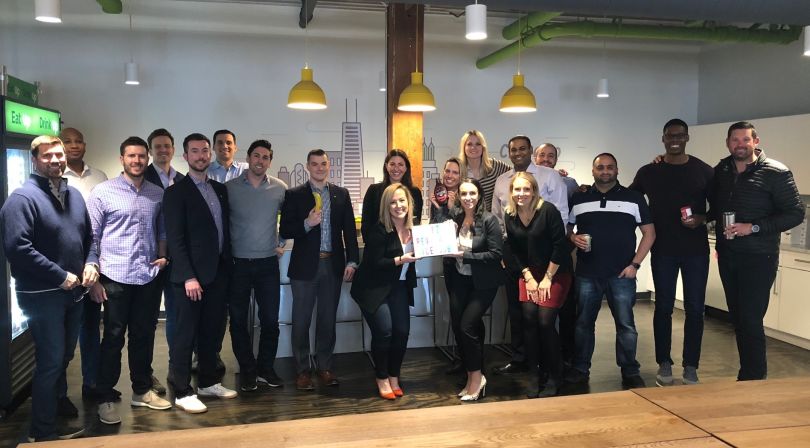 What they do: Upwork connects companies looking to get projects done with freelancers distributed all around the world.
Sweet perks: Employees at Upwork enjoy a full suite of insurance coverage, along with equity in the company and 401(k)s with matching. The company's pet-friendly office has a fully-stocked kitchen, and free meals are provided daily. And on Wednesdays, Upwork's entire team works remotely — which makes sense, considering its mission.
What they look for: "Upwork is a visionary company shaping the future of work. Those driven to help make big things happen and have a positive impact on the world would be a great fit for our sales team in Chicago," said SVP of Sales Eric Gilpin. "Our company mission is to create economic opportunities so people have better lives, and that starts with the quality of our internal team."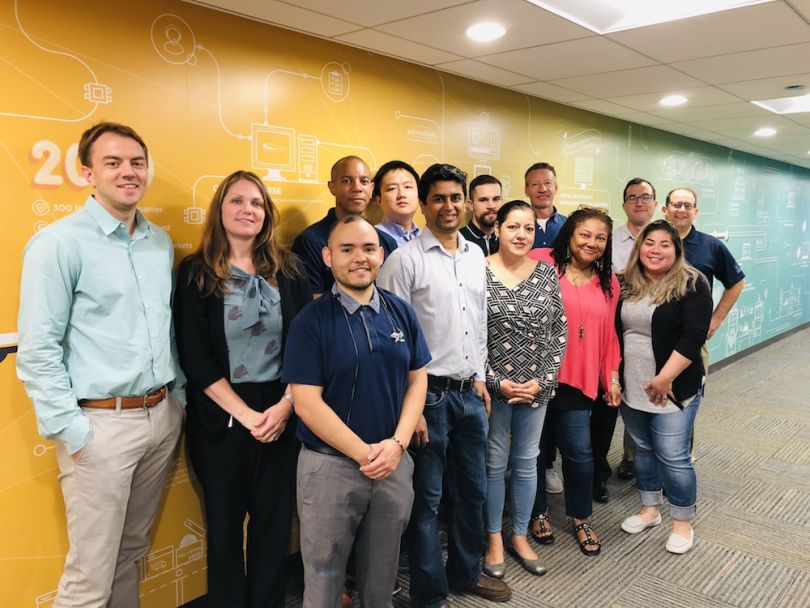 What they do: CCC's technology is used by insurers, collision repair companies and other operators in the automotive industry. The company is currently expanding its analytics and product management team in a big way.
Sweet Perks: CCC helps its employees recharge with a generous PTO policy and regular office and team outings, but traditional benefits like health insurance and a 401(k) are covered, too. And for those who like to get their competitive juices flowing, the company claims to have some of the best ping pong players north of the Chicago River.
What they look for, product management: "Teammates who are intellectually curious and enjoy getting into the details with our engineering groups, while acting as product evangelists internally and with our customers and partners," said VP of Product Management David Bliss.
What they look for, analytics: "There's a desire to constantly learn and be inquisitiveness about how data can create powerful user experiences. We're looking for teammates who have an ability to work in collaborative a environment, carry technological proficiency and an ability to deliver," said Ray Ogle, director of analytics.