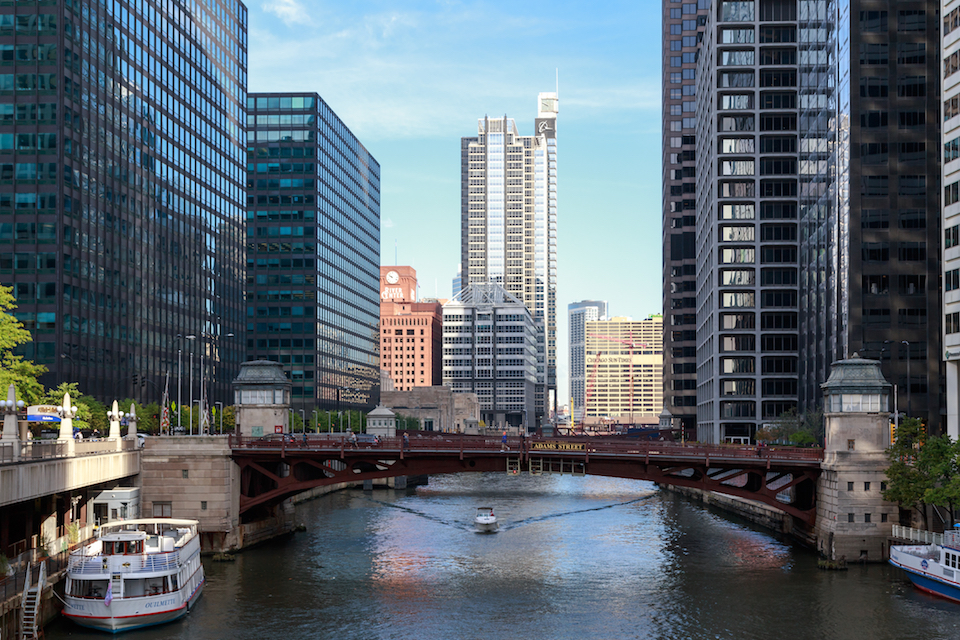 Facebook is ready to take things to the next level in Chicago.
According to a report from the Chicago Tribune, the tech giant has leased 263,000 square feet of office space at at 151 North Franklin Street. That comes out to a third of the available office space at the recently opened 35-story office tower.
The paper reports that, based on the size of the space, the new office could hold upwards of 2,000 employees. A company spokesperson confirmed the lease to the paper but would not divulge any details regarding the size of its Chicago team or its hiring plans.
Chicago has been our Midwest home since 2007, and we're excited to grow our presence here."
"Chicago has been our Midwest home since 2007, and we're excited to grow our presence here with increased hiring and a new office at 151 North Franklin," Facebook's U.S. Head of Industry Matty de Castro told the Chicago Tribune. "Our continued investment in this community underscores its strong talent pipeline and thriving technology ecosystem, which make it a great location to expand our global marketing solutions and recruiting teams."
The Chicago Tribune first reported Facebook's interest in expanding its presence in the Windy City back in June. This office expansion is entirely unrelated to the one reported in October of 2017 in which Facebook confirmed that it would expand its office at 191 North Wacker Drive by 100,000 square feet — a move which reportedly created space for an additional 500 employees.
It's unknown whether Facebook will combine the two offices or keep them separate.
"Facebook's decision to double down on Chicago with new jobs and investment is a testament to the talent of our residents and the incredible strength of our fast-growing tech sector," Mayor Rahm Emanuel told the Tribune.
If the two offices do remain separate entities — and if they both hit the Tribune's estimated headcounts — then Facebook could soon become one of the city's largest tech employers. That said, the company may not hold that title long if Amazon's HQ2 comes to town.
Chicago has also shown interest in a new Apple campus that could create thousands of new tech jobs. In June the Chicago Tribune also reported that Google is leasing an additional 100,000 square feet of office space in a building near its existing Fulton Market district office.
Built In Chicago has reached out to Facebook for comment about its hiring timeline and plans, and will update this story with any new information that becomes available.