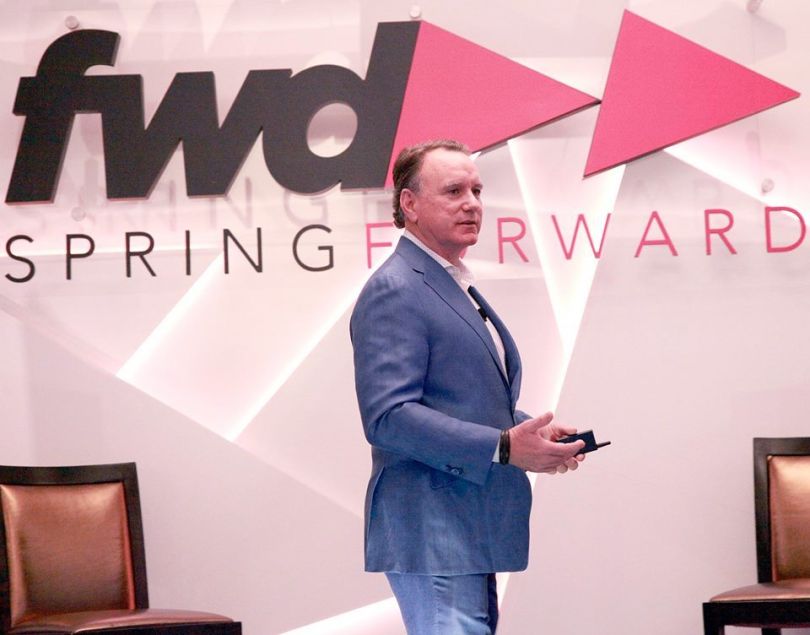 Chicago tech companies just can't stop heading for the exits. On Tuesday, San Francisco-based DocuSign announced it acquired SpringCM in a deal worth $220 million cash.
"SpringCM shares DocuSign's passion for transforming and automating the foundation of doing business — the agreement process," said SpringCM CEO Dan Dal Degan in a statement. "By joining forces with the market leader, we can continue to simplify and accelerate the process of doing business, and drive innovation both before and after agreements have been DocuSigned."
SpringCM's platform, built atop Salesforce, makes it easier for companies to generate and manage documents and contracts. The company was founded in 2005 and has raised $127.6 million in funding according to Crunchbase. Its most recent round of funding came in February of 2017 when the company raised $25 million.
At that time, the company told Crain's that the funding would be used to grow its Chicago team and to open a new data center in Europe. More recently, SpringCM was named to the 2018 Crain's Fast 50 list — the second year in a row the company made the cut — on the strength of its revenue growth and continued European expansion, which included opening two data centers as well as offices in London and Bucharest. The company also added new clients, including Shell and Tesla; DocuSign and SpringCM have been partners since late 2015.
"DocuSign pioneered the e-signature category," said DocuSign CEO Dan Springer in a statement. "We've also started to offer solutions that connect and automate the entire agreement lifecycle. We've done this with SpringCM as a partner. We have many more DocuSign customers asking us to provide these capabilities natively as part of our platform. That's why we believe today's announcement makes such great business sense."
2018 has been a busy year for Chicago tech exits. Including SpringCM, six local tech companies have been acquired in deals worth more than $50 million, with four of those deals crossing the $150-million mark.