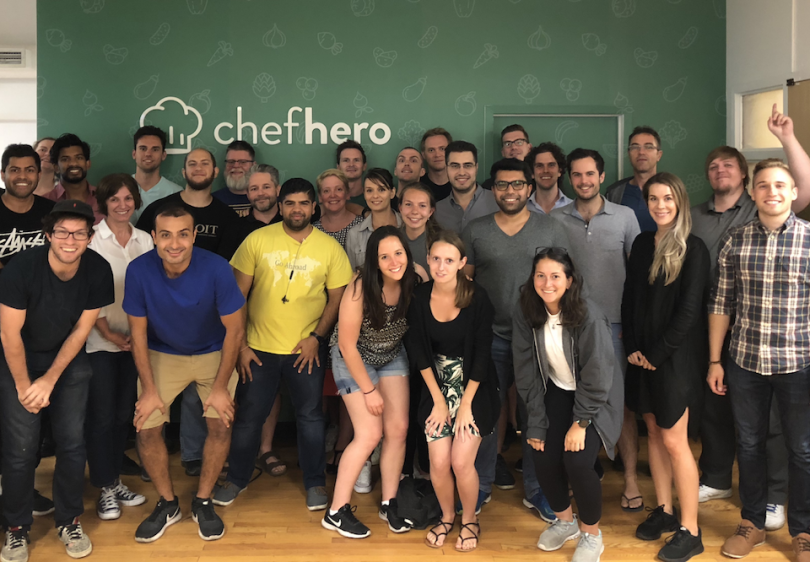 Many chefs take a low-tech approach to supply chain management. We're talking pen, paper and spreadsheets for taking inventory and phone calls, text messages and emails for placing and checking in on orders.
It's a time-consuming process, and while there are tech solutions out there, many of them focus exclusively either on the restaurant or supply side.
Toronto-based ChefHero — which recently opened an office in Chicago — has developed a platform to bridge that gap and streamline the ordering process.
"ChefHero is a managed marketplace for the food service industry," said CEO Saif Altimimi. "We're effectively the best place for foodservice operators — restaurants, universities, hospitals, etc. — to discover and buy all their supplies in one easy place. We power this experience through local suppliers."
"Local" is the keyword here. ChefHero began life as VendorHero, a back-end solution to help local food service suppliers like Altimimi's uncle, a produce wholesaler in Canada, manage their operations. Altimimi and co-founder Diego Domínguez Ferrera worked on VendorHero before pivoting to the demand side of the market.
We were wondering why there's no such thing as an Alibaba for food service."
"We were wondering why there's no such thing as an Alibaba for food service where a chef can order and pay for supplies from local vendors," said Altimimi. "We discovered that it's really hard to do because a lot of these local suppliers don't have standard data sets and there's no technology."
A year after launching, VendorHero became ChefHero, a one-stop shop where chefs can browse the offerings of local suppliers, place orders and pay for them. The platform is accessible via a web or mobile app and is designed to be easy and intuitive.
When kitchens join ChefHero, the company takes their ingredients lists and creates a digitized order guide. Purchases are consolidated to decrease costs, and ChefHero manages billing, payments and disputes. The platform is free for restaurants to use. ChefHero takes a cut from suppliers on each sale.
All suppliers on the platform must complete an application process, both to ensure their local authenticity and to balance supply and demand. By grouping smaller suppliers together in a single marketplace, ChefHero hopes to help them better compete against larger, national distributors, known in industry speak as "broadliners."
"What we've done is allow local suppliers who are category-specific to compete against a broadliner like US Foods or Sysco," said Altimimi. "We see this as a way to empower local suppliers."
ChefHero raised a $9.6 million USD Series A earlier in the year, which featured participation from Chicago's MATH Venture Partners, and is setting its sights on expanding across North America. That expansion is starting in Chicago, which is the first new market the company has opened in.
Altimimi said the company chose the Windy City because of its thriving food tech and culinary scenes, and because of the fragmented nature of the restaurant supplier market.
ChefHero has a total headcount of 62, with five people working out of its Chicago office. The U.S. team is currently hiring salespeople as it seeks to bring more of the city's restaurants and suppliers onto the platform.