Fresh perspective makes all the difference in the world — especially in a fast-changing industry like tech. So when employees at Relativity depart for opportunities that could deepen their skill sets, the legal data company continues to be invested in their futures.
"Boomerang" employees who left the company and came back describe Relativity's interest in career-spanning relationships as something that sets the company apart. We caught up with several of them to learn more about how the company understands the importance of new challenges to engineers, and how it welcomes those who return with new opportunities.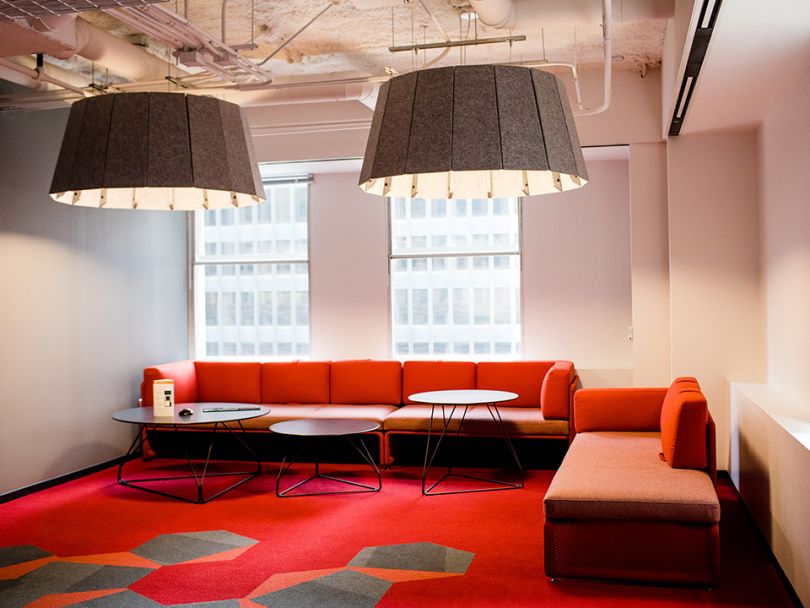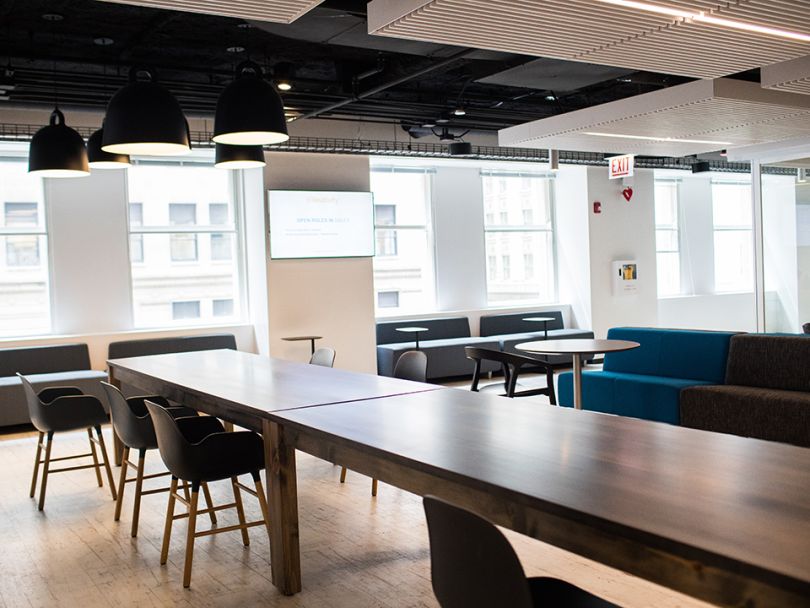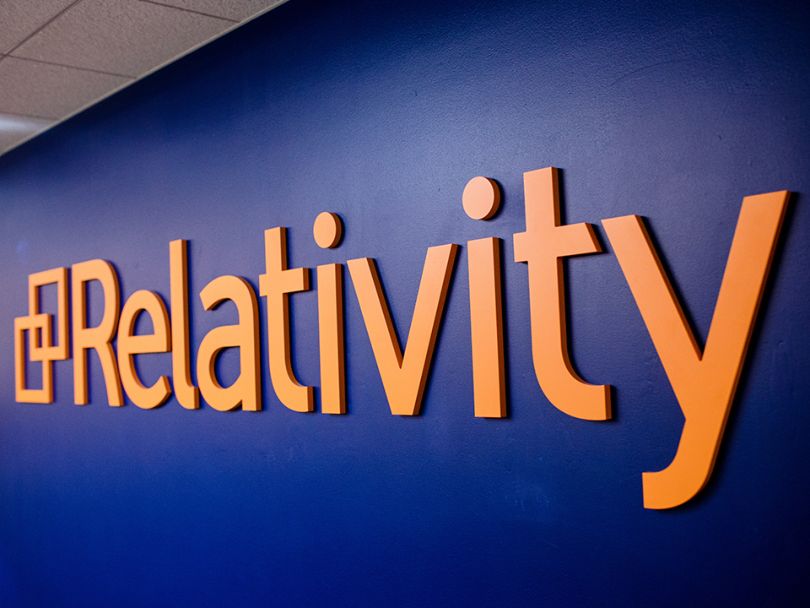 RELATIVITY AT A GLANCE
FOUNDED: 2001.
EMPLOYEES: 776 nationally, 720 locally.
WHAT THEY DO: Provide and maintain a cloud-based solution for storing and analyzing the large volumes of data generated during the discovery processes of litigation, internal investigations and compliance projects.
WHO THEY DO IT FOR: Ninety-nine of the Am Law 100; 70 of the Fortune 100; and companies, firms and government agencies like Deloitte, NBC Universal, Troutman Sanders and the U.S. Department of Justice.
WHERE THEY DO IT: Chicago.
IDEAL CANDIDATE: Engineers with personal and professional growth mindsets, who are as capable of contributing to their teams now as they are interested in long-term growth.
PERKS: A $3,000 annual professional development budget for every full-time employee, and unlimited access to premium training materials.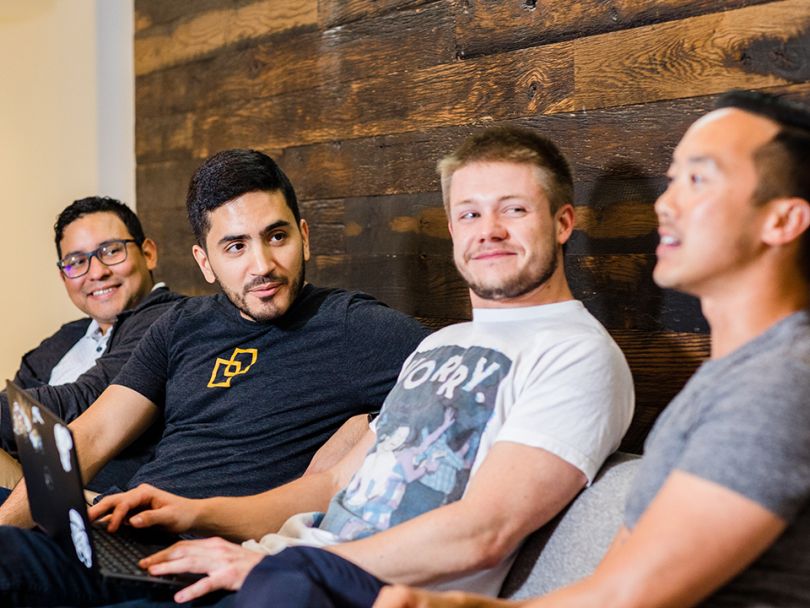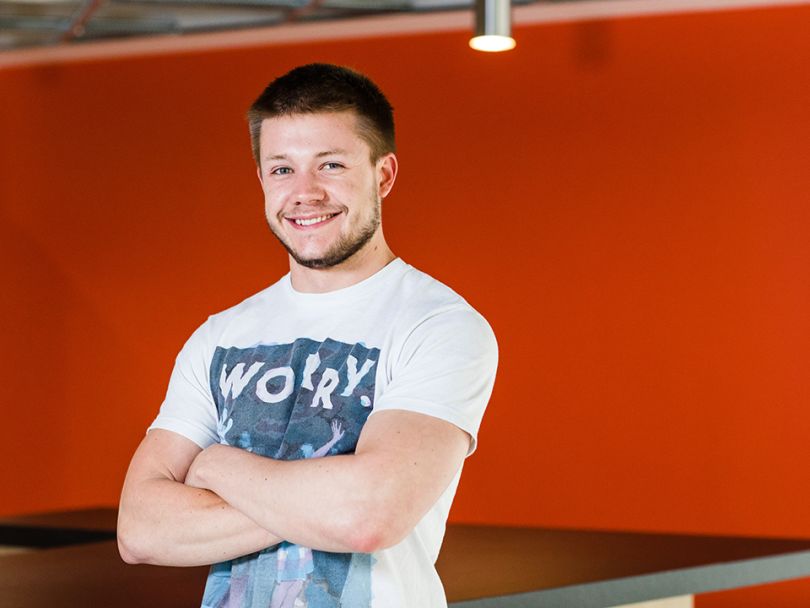 C.J., Lead Risk Reduction Engineer
Risk reduction engineers at Relativity have an expansive job that revolves around making every aspect of the company more secure. As lead engineer, C.J. works with multiple teams toward this goal, particularly in applying best practices, resolving vulnerabilities, and helping implement and improve policies and procedures
BEYOND WORK: C.J. co-hosts a weekly podcast about TV shows and movies. He enjoys the fact that, for an hour each week, he gets to goof around with friends and not take life too seriously.
When you left Relativity, how did the company let you know you could return?
I've always loved something that our CEO, Andrew Sieja, says to new hires at our all-hands meetings. Right off the bat, he lets everyone know that people change. You might like what you're doing now, but in a year or two, maybe your interests will change and you'll want a different position. We get that, he says, and that's cool.
This is the CEO telling you: "No hard feelings, and let us know if you want to come back." It makes people realize that sure, a job is a way to make money, but really it's about the overall experience, the work you do, what you learn and the people you work with.
On my first day, I was very excited to be back, and I walked around with a big grin."
What opportunity did you leave Relativity to pursue, and what did you learn through that process?
I knew I had to leave for my career to go the direction I wanted, but I never wanted to leave the company. I received a job offer from another employer to be a consultant specializing in vulnerability management, penetration testing and social engineering, which essentially meant getting paid to hack companies with their permission.
I was able to learn a ton from the hands-on experience. I don't think I would have been qualified to come back to this kind of role at Relativity without it. Luckily, when Relativity created this role and it was right up my alley, they reached out to me to see if I'd be interested in taking it.
What was your experience when you returned to Relativity?
On my first day, I was very excited to be back, and I walked around with a big grin. Before, I felt like I knew a good majority of the people who worked there, so returning to all of these new faces took some getting used to. But that just goes to show how much the company had grown. The culture still felt the same, which was great.
When I was a consultant, I was surprised at the state of other companies' security programs. Part of that job was recommending improvements. Back at Relativity, it is great to be in a position where I don't only make recommendations, but where people actually listen to me and I get to help implement ideas and witness changes myself.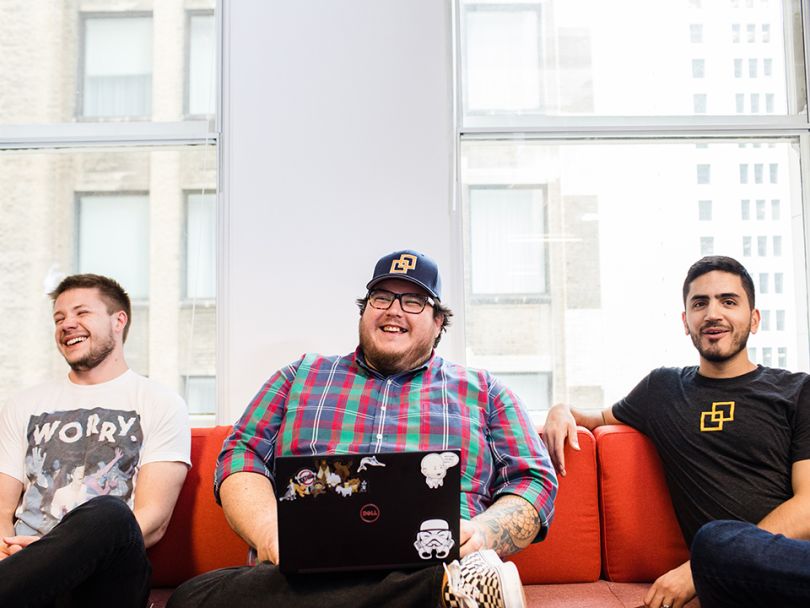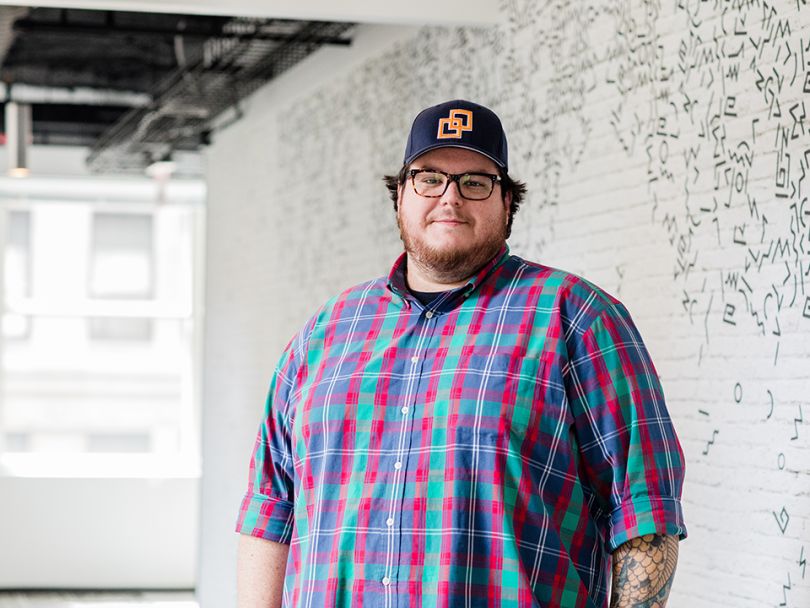 Chris, IT Knowledge Manager
With the rollout of Relativity's new knowledge management process across its IT organization, Chris spends most of his time editing and publishing documentation and training new hires on best practices. Of particular interest to him is seeing Relativity users creating meaningful, repeatable documentation that his team uses to resolve common IT issues.
BEYOND WORK: Chris enjoys collecting and listening to vinyl records and picking up new audio gear. He cites the memory of his dad's huge collection of vinyl records as an inspiration.
What were the most important moments in your journey away from — and back to — Relativity?
I left Relativity to join a small startup as its manager of IT operations. At the time, the startup didn't really have any IT processes or tools in place to improve the everyday technology experience for its employees. Implementing those things was a first for me, and it was really exciting. However, after several months, the startup wanted me to move to the East Coast. My wife and I concluded that we weren't ready to leave Chicago, and that Relativity was the one place where I really wanted to work.
Relativity pushes people to improve and progress in their roles, and to move up into more challenging, senior-level roles over time."
Now that you have made the move back, what are you noticing about the typical employee's trajectory at Relativity?
Relativity pushes people to improve and progress in their roles, and to move up into more challenging, senior-level roles over time. Having such a large individual professional development budget every year definitely helps with this, since it allows people to broaden and strengthen their skill sets, to be more productive, and to take on more challenging tasks and roles.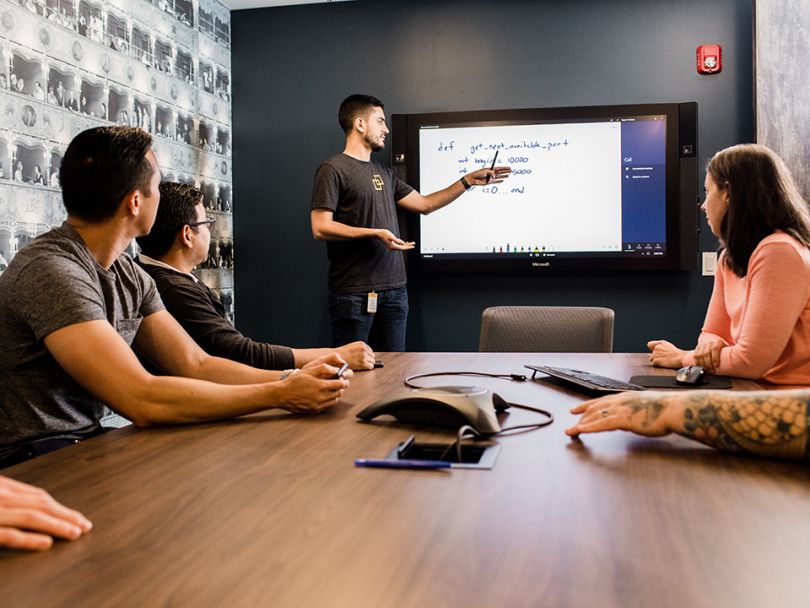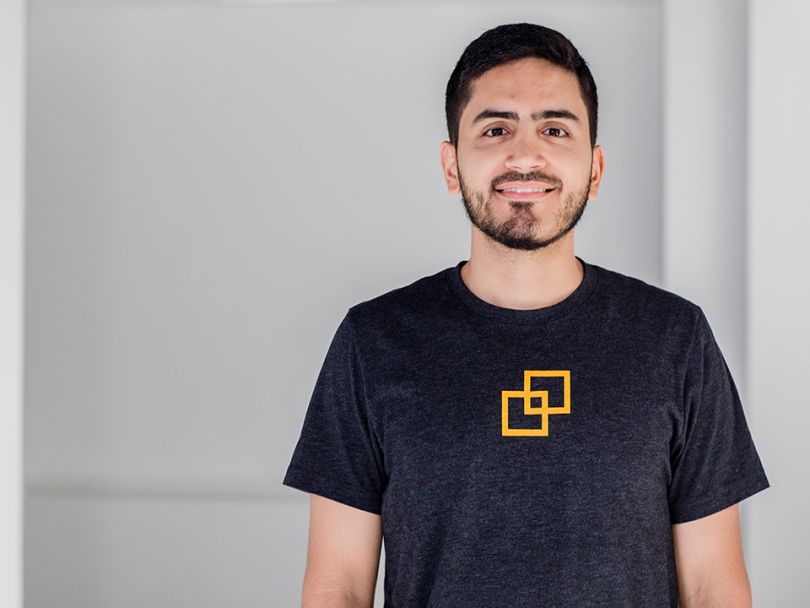 Muntaser, Senior Software Engineer
As a senior software engineer, Muntaser works on RelativityOne, Relativity's cloud-based product-as-a-service solution that enables organizations to build internal applications based on Relativity's data. His team's main focus is managing a significant complexity and volume of data while ensuring a positive user experience.
BEYOND WORK: Muntaser loves aviation. On weekends, he says, weather and bank account permitting, he likes to go flying and see the beautiful Midwest landscape.
How did Relativity respond when you applied for a new role there after having left the company?
When I was leaving the company, several people told me that, if I didn't like where I was going or if it didn't work out, I was welcome to come back. They were sincere, and I always kept that in mind.
When I decided my new job was not the place for me, I reached out to my previous manager to meet for coffee and discuss the possibility of my returning. They responded, "Well, when can you start?" It was a relief to know that they would keep their word and welcome me back. Before I knew it, I was back up and running at Relativity.
I had the opportunity to work in a different vertical within the company, ... doing something that I've never done before."
What opportunities were awaiting you when you returned to Relativity?
My experience coming back was great. I had the opportunity to work in a different vertical within the company, which presented the challenge of doing something that I've never done before. I was really excited about how the company had evolved while I was gone.
When was the moment you realized you had made the right move?
That moment is almost every day. I love coming to work, in large part because of the awesome people I work with. Seeing the passion my team has for building quality software and improving the customer experience is a delight. We also know how to have fun! I can't remember a day when I haven't had a pleasant conversation or laughed it up at lunch with a coworker.