Well-designed onboarding and an established support system can make a big difference for new hires relocating for a job. With extensive professional development resources and a welcoming-yet-challenging culture, legal data company Relativity is leveraging a long-game approach to attract engineers to opportunities in Chicago.
Relativity depends on curious and invested teams to meet their clients' needs, and has built a supportive culture to match. Whether transitioning from contractor to full-time employee, or moving across the country, new engineers who relocated for Relativity describe a clear commitment to individual attention and professional growth that has them planning to stay.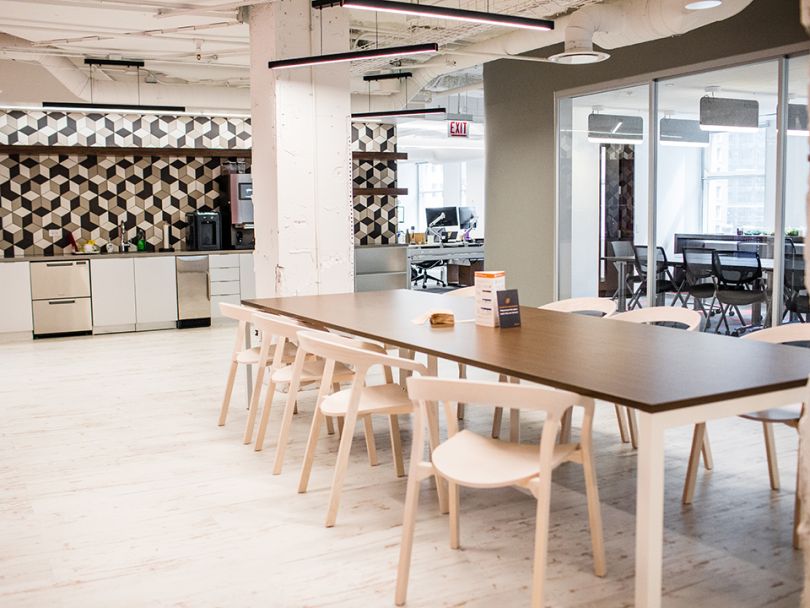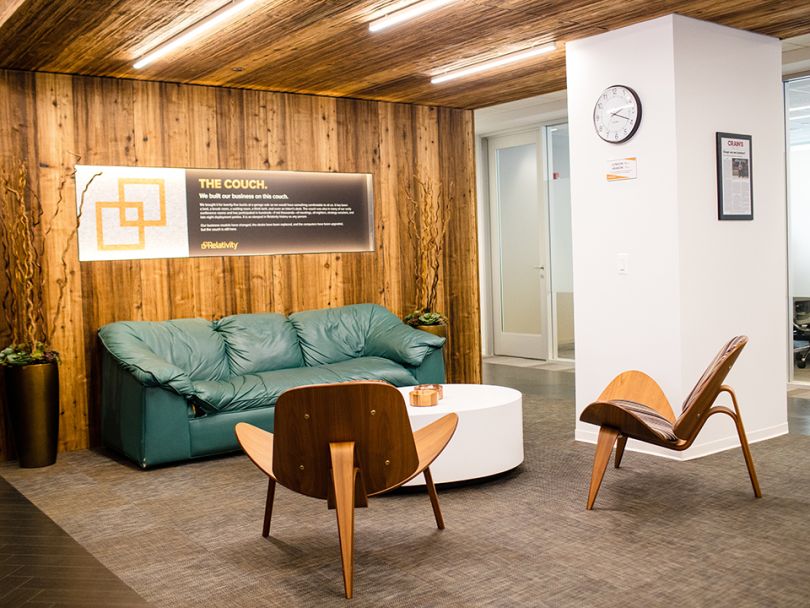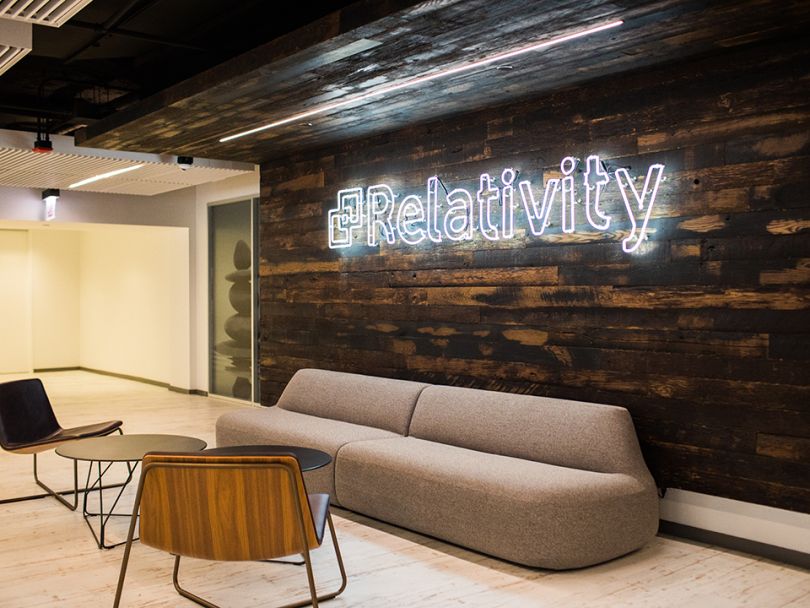 RELATIVITY AT A GLANCE
FOUNDED: 2001.
EMPLOYEES: 776 nationally, 720 locally.
WHAT THEY DO: Provide and maintain a cloud-based solution for storing and analyzing the large volumes of data generated during the discovery processes of litigation, internal investigations and compliance projects.
WHO THEY DO IT FOR: More than 170,000 users in over 40 countries, including companies, firms and government agencies like Deloitte, NBC Universal, Troutman Sanders and the U.S. Department of Justice.
WHERE THEY DO IT: Chicago.
IDEAL CANDIDATE: Engineers with a healthy sense of curiosity who are adaptable to a fast-paced environment, hungry to improve and eager to support the products they build.
PERKS: A $3,000 annual professional development budget for every full-time employee and unlimited access to premium training materials.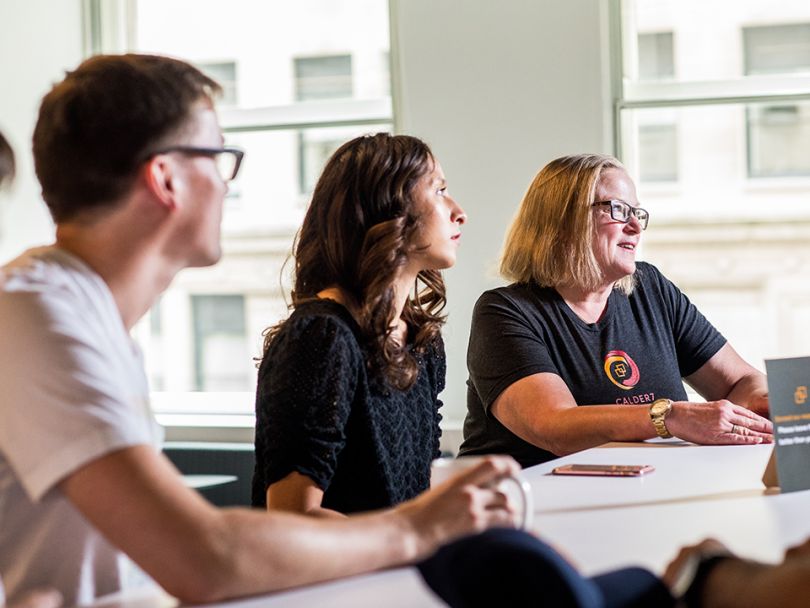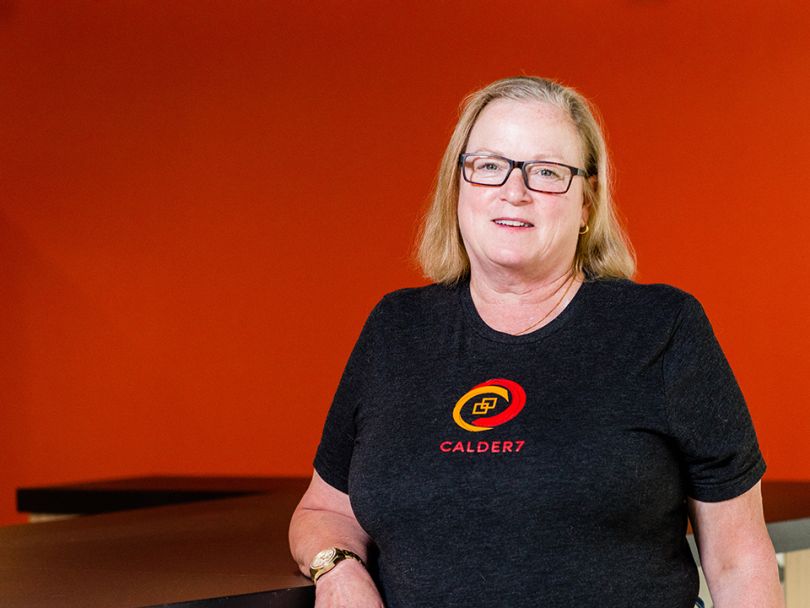 Linda, Security Awareness Lead
As security awareness lead, Linda keeps team members up to date on security protocol and updates. Her ultimate goal is to help create habits that will deepen Relativity's security culture.
BEYOND WORK: For the past 17 years, Linda has been a USSF soccer referee. Having refereed matches in four states, she mainly focuses on working with youth teams.
At the end of my first day, I received a text message from Amanda Fennell, our chief security officer."
When you arrived in Chicago, what is something your team did to make you feel like you had made the right move?
I moved from Utah to Chicago to work at Relativity. The company was supportive during my move, and my team has been everything I expected and more. I really knew I had made the right decision to come here when, at the end of my first day, I received a text message from Amanda Fennell, our chief security officer. She said she just wanted to check in and see how my first day went.
How would you describe your team's culture, and how does it relate to the culture of the city?
Relativity's culture reflects Chicago's culture: laid back, diverse and full of character. We have experienced security people and a nice group of up-and-coming professionals who are constantly looking for the best ways to improve our security posture. From the top down, everyone in our group is fresh, intelligent and focused. Having our office located in the Loop makes my commute nice and easy, too.
What is a project you're particularly excited about?
Part of my security awareness program at Relativity will include simulated phishing exercises. Phishing emails are used by criminals to try to get unsuspecting users to click on links or attachments in an email and steal their credentials, or to infect the user's computer with malware. The simulated phishing exercises will provide education on phishing to our team members who open the emails, along with information about what steps to take to report real phishing emails.
As someone new to Relativity, how have you experienced collaboration between leaders and more junior members?
I've been at Relativity for just over a month, but both my immediate manager and the CSO have been open and welcoming to my ideas about how to build on Relativity's culture of security awareness. Their feedback on my cybersecurity awareness plan has been spot on, and I'm impressed with their precision.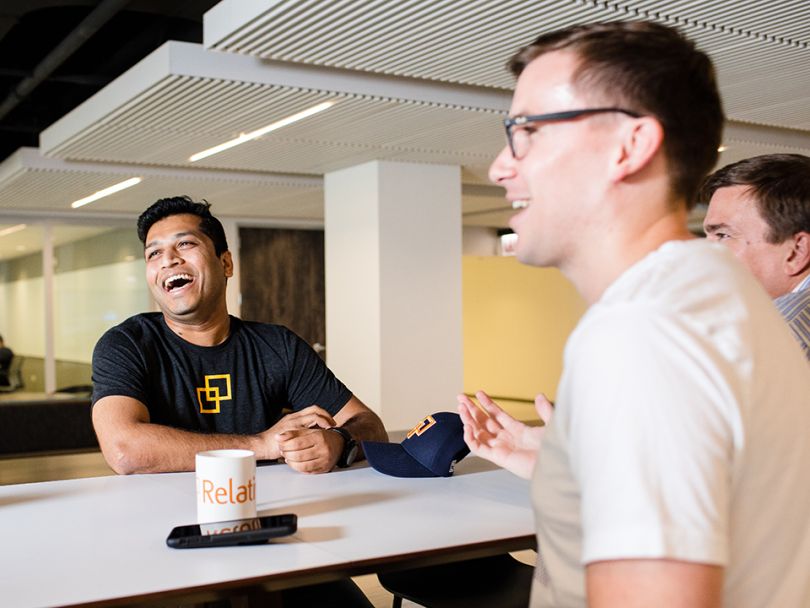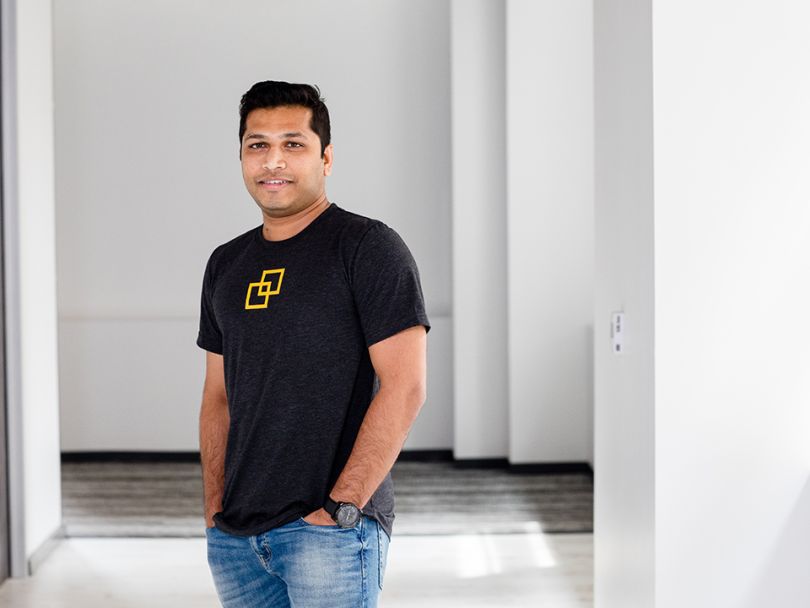 Rahul, Advanced Performance Engineer
Because rapid access to large volumes of data is so important to Relativity's clients, Rahul focuses on tasks like identifying bottlenecks and performing root cause analysis, all toward the ultimate goal of improving system performance, scalability and reliability.
BEYOND WORK: Rahul is an avid kickboxer. It makes him sweat and keeps him fit, he says, plus it relieves stress.
What does your job at Relativity mean to you, and how is it different from previous jobs you've had?
I was a contractor prior to joining Relativity, and this is my first full-time job. The biggest difference I see here is that team members own the product. "Accountability" is the first word that comes to mind. My work has given me wings to expand my skills quickly, since I'm not tied to one workflow stream. The variety of things this has enabled me to do here has helped me get my feet wet more as a full-stack engineer than merely as a performance engineer.
My work has given me wings to expand my skills quickly, since I'm not tied to one workflow stream."
How is Relativity giving you an opportunity to leverage your experience?
Because I joined Relativity with a testing background, I love to debug problems and provide fixes for them. I like analyzing software bottlenecks, understanding what's happening on the back end and suggesting corrective actions to improve performance. I have a pretty strong hold on monitoring tools, performance testing tools, the .NET and Java programming languages, SQL and other debugging tools that help me in my day-to-day activities.
How are opportunities like a personal professional development budget helping you grow at Relativity?
The team members I've met at Relativity are taking advantage of the professional development budget, which helps us grow our technical skills and learn from experienced people around the world. Those opportunities are built around the shared idea that constant learning and building on current processes are great ways to improve performance and the client experience.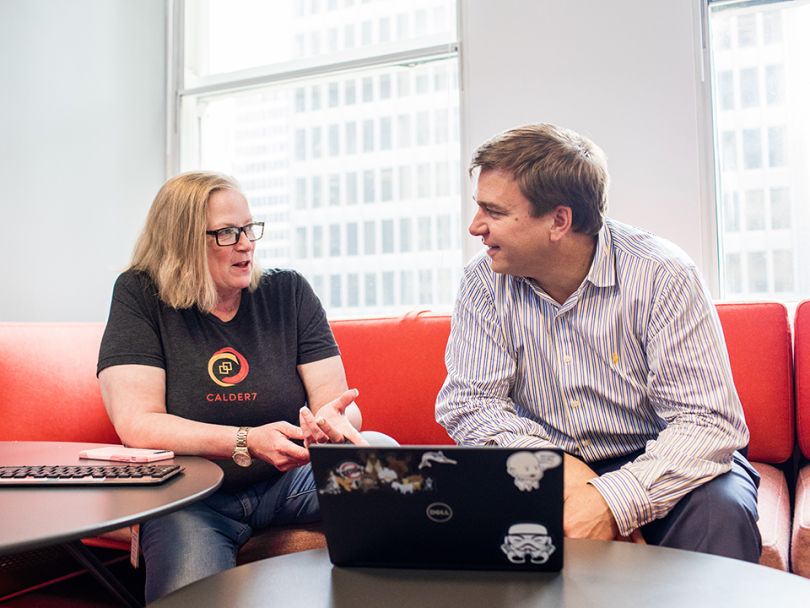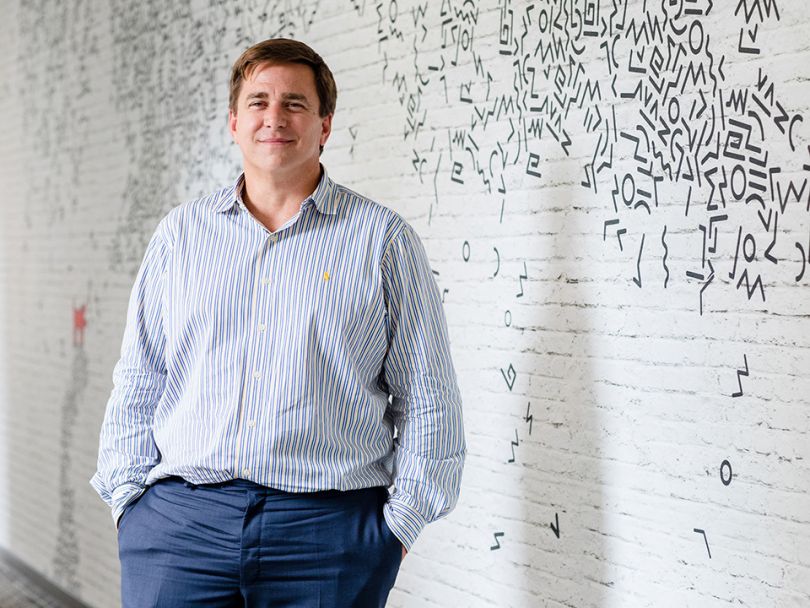 Robert, Senior Manager of Engineering Operations
As a senior manager, Robert is responsible for driving strategy and delivery for monitoring, logging and event management.
BEYOND WORK: Robert began playing platform tennis, or "paddle," last year. He loves how the sport is geared toward all levels, sends players out into the bitter cold and builds friendly competition.
What is the most remarkable experience you've had at Relativity since joining the company?
This past year, we were developing a new sandbox environment to help partner testing in the cloud. Lack of alignment on a critical decision was blocking progress, and scheduling decision-makers was proving difficult. On a Friday, we brought this up in a weekly review. On Saturday, a member of the leadership team contacted me to find out how he could help. Monday afternoon, we had a meeting with our CEO and all key people to present the issue and reach a decision.
How do you typically approach design sessions on your team?
I meet with everyone, from our interns to our most senior developers and architects, to provide input and ideas; always with open and thoughtful discussion. In the past year, the team has grown, but I still do. In my last one-on-one with one of our newest team members, he enthusiastically talked about the value he had gotten from his first design session.
Relativity flexibly supports each individual's growth, and we have the ability to drive our careers both vertically and horizontally."
How would you describe the typical professional trajectory for engineers at Relativity?
I am not sure there is a typical trajectory. Relativity flexibly supports each individual's growth, and we have the ability to drive our careers both vertically and horizontally. This is the first place where I have worked that truly supports training and learning opportunities, proactively encourages its people to learn, and provides both time and budget to do so.