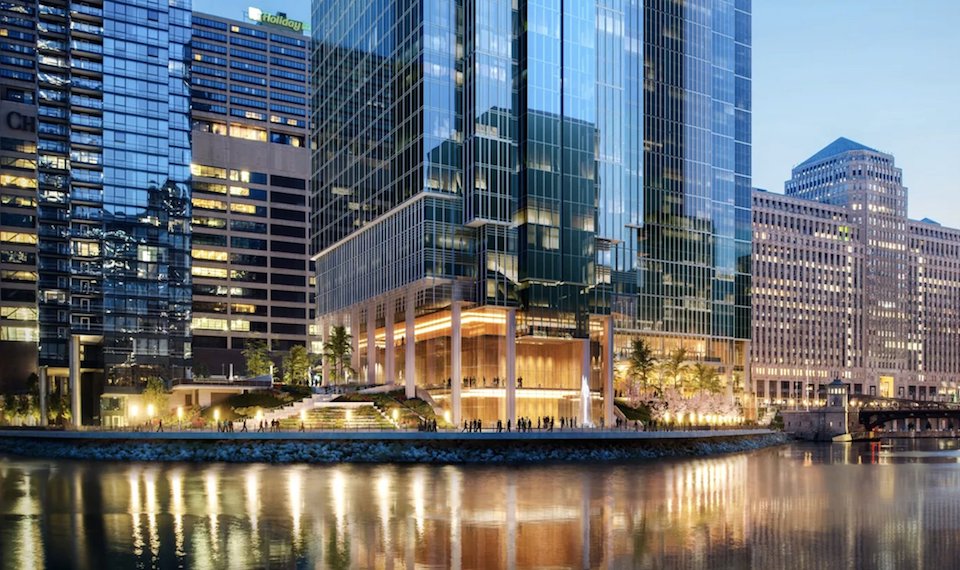 It seems like every month or so, a Bay Area tech company makes headlines with reported Chicago expansion plans.
This month, it's Salesforce.
Crain's reports that the San Francisco-based CRM giant is looking to add as much as 500,000 square feet of office space, a move that could allow the company to make 5,000 additional hires.
Salesforce already has a sizable office in River North — 117,000 square feet, to be exact — and was the city's tenth-largest tech employer last year with a headcount of 1,000 people.
According to Crain's, Salesforce's goal is to become the anchor tenant of the new Wolf Point South tower, which is currently under construction on the spit of land in River North where the north, south and main branches of the Chicago River meet.
The city has been all-in on both new construction and tech company expansion in recent years, but there are still a few hold-ups before Salesforce's move into the tower — which could stand as tall as 950 feet — is a done deal.
At issue is signage, which includes a video wall that the company reportedly wants on the building's exterior. In addition to the signage, which would violate a current city ordinance passed a few years ago to limit the size of waterfront building signage, the company is also seeking a $10 million property tax abatement and exclusive use on occasion of some of the development's public spaces, according to Crain's.
Neither Salesforce, the mayor's office or the developer of Wolf Point South, Hines Interests, commented on the story, but Crain's reports that city officials are committed to getting everything sorted out. The company is reportedly considering other locations in the city as well.
Bay Area-based tech companies have been busy expanding their Chicago offices this summer. Last month, news broke that Facebook leased a 263,000-square-foot office in the Loop capable of holding upwards of 2,000 employees. Google also leased an additional 100,000 square feet of space in a building near its existing Fulton Market district office to accommodate its rapid growth.