The job search can be a stressful process. Identifying and researching companies that are actively hiring is tough and assessing what they want from candidates can be even more challenging. But we're here to help. We asked leaders at seven Chicago tech companies what they seek in new applicants to help you make a great first impression.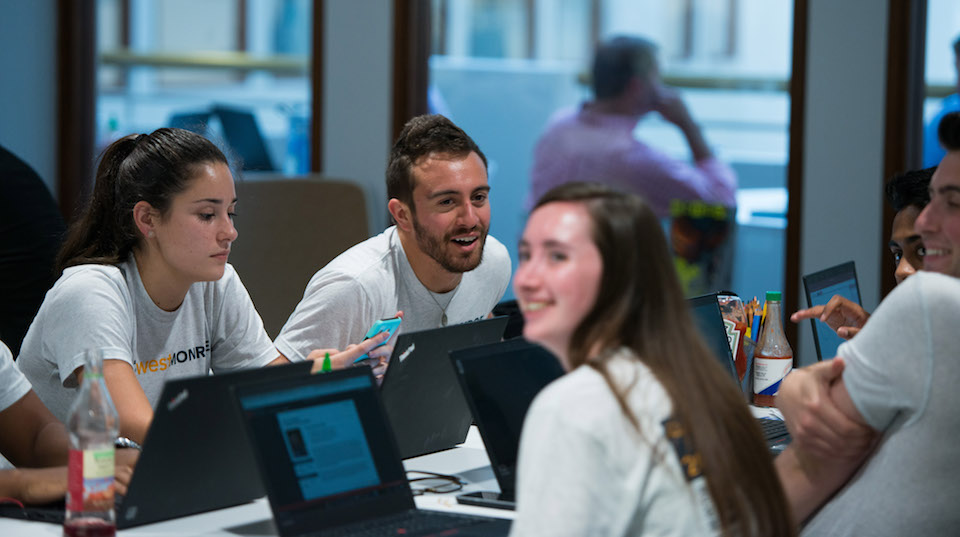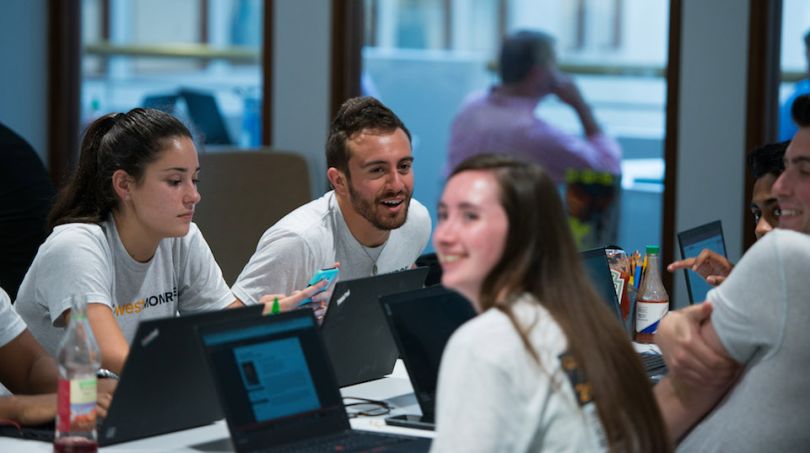 What they do: West Monroe Partners is a business and technology consultancy helping companies address their specific challenges by offering customized solutions. Their offerings include strategizing mergers and acquisitions, overseeing and augmenting operations and implementing cutting-edge technologies. 
What they look for: "West Monroe looks for people with a blend of business savvy and hands-on technical skills who are passionate about leveraging technology to solve our clients' most significant problems," said Erik Brown, senior director of technology. "We also look for people who are excited to learn different types of technology based on the problem domain."
Top perks: The firm provides staff with opportunities to receive company equity and a stock purchasing plan, 401(k) matching, a flexible work schedule and remote-work opportunities, unlimited time away and paid volunteer time.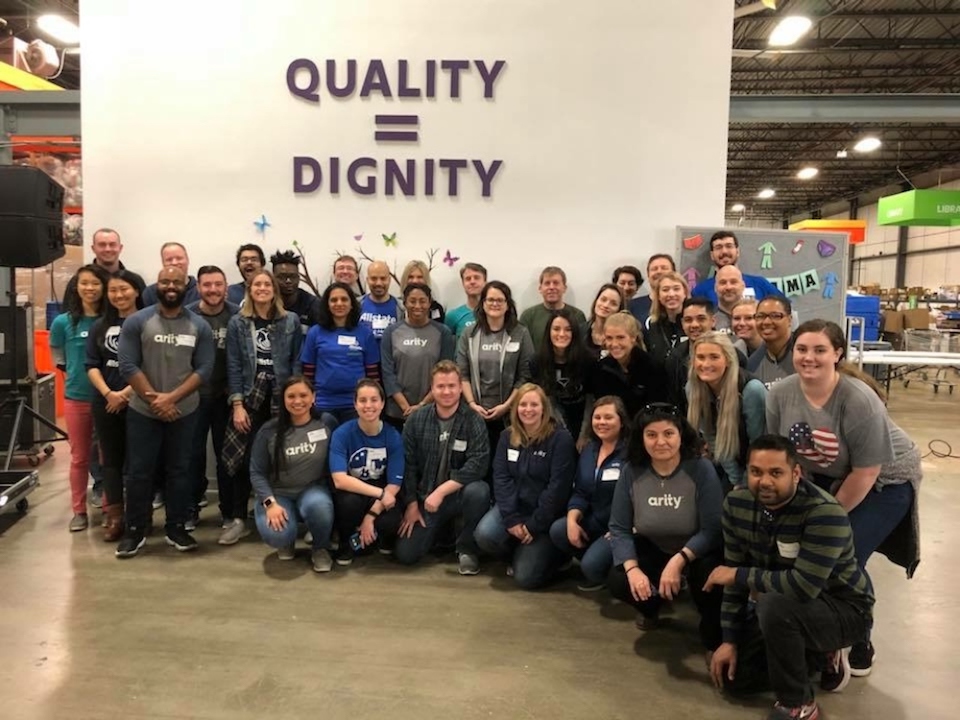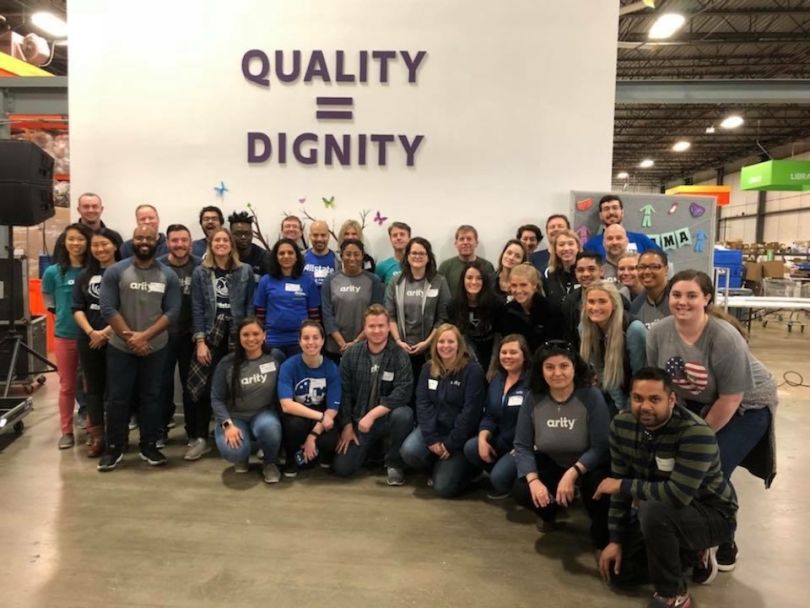 What they do: Arity, a subsidiary of Allstate, uses big data to offer informed solutions to companies in the transportation industry with the goal of increasing road safety.
What they look for: "We are looking to deliver great products that help shape the future of transportation," said Gary Hallgren, president. "To do that, we're looking for more than just technologists, marketers and designers — our goal is to build a team of really smart problem solvers, down-to-earth listeners, inspiring leaders and good friends who work together to make transportation smarter, safer and more useful for everyone."
Top perks: Arity provides comprehensive vision, health, dental and life insurance as well as 401(k) matching and wellness programs. Employees can also enjoy tuition reimbursement, free daily meals, fitness subsidies, sponsored company outings and adoption assistance.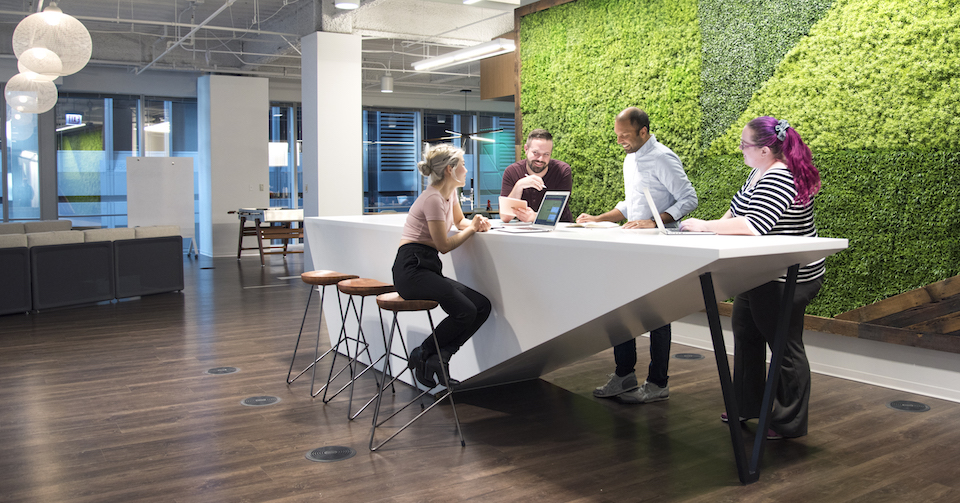 What they do: Sprout Social provides social media management software for a wide range of platforms, allowing customers to gain deep analytic insights into their individual channels. 
What they look for: "One of the most exciting parts about joining Team Sprout is that people of all backgrounds can thrive and grow here," said Maureen Calabrese, chief people officer at Sprout Social. "And while we do not have an ideal candidate profile, our most successful candidates often share a desire to solve hard problems and an ability to adapt in an ever-changing environment."
Top perks: Sprout Social has comprehensive health, vision, dental and life insurance, and matches employee 401(k). Its office features a gym, a game room, a casual dress code and provides free daily meals. Employees can enjoy an unlimited time off policy, paid vacation days and company-sponsored outings.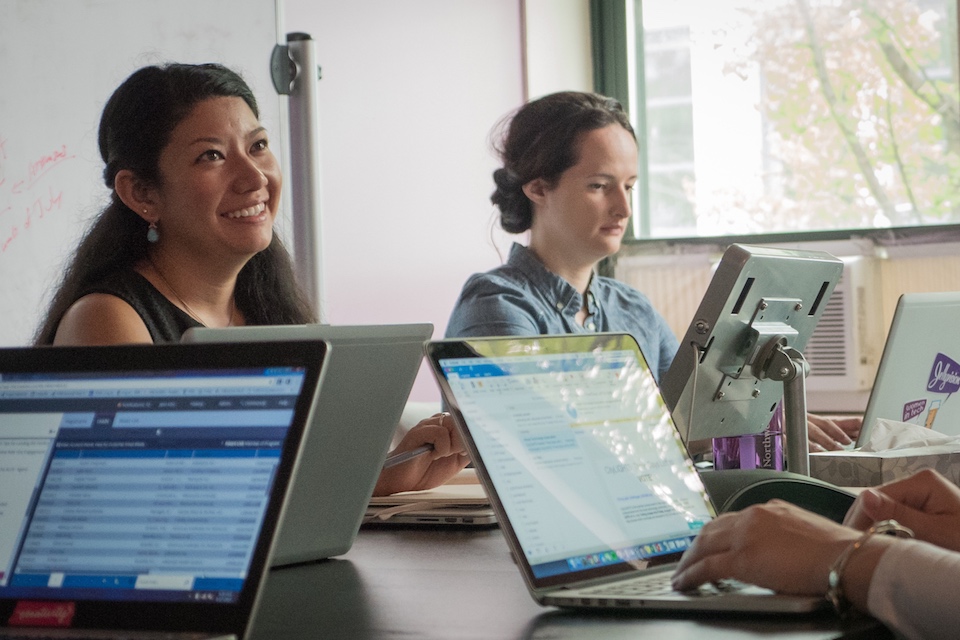 What they do: Jellyvision provides employers with digital tools their staff can use to choose and manage their benefits efficiently.
What they look for: "We're all about our people. An ideal candidate for us has empathy toward the people they interact with, is a fantastic problem solver and has an action oriented mindset." said Chris Juliano, director of recruiting. "We take our work very seriously, but not ourselves, which makes for an amazing work environment."
Top perks: Outside of traditional benefits like health, dental and vision coverage, Jellyvision offers its staff bi-weekly catered lunches, free yoga and meditation classes and free Divvy memberships. For staff that take their own bikes to work, the company has storage lockers and showers, as well as a massage chair for weary staff to get refreshed.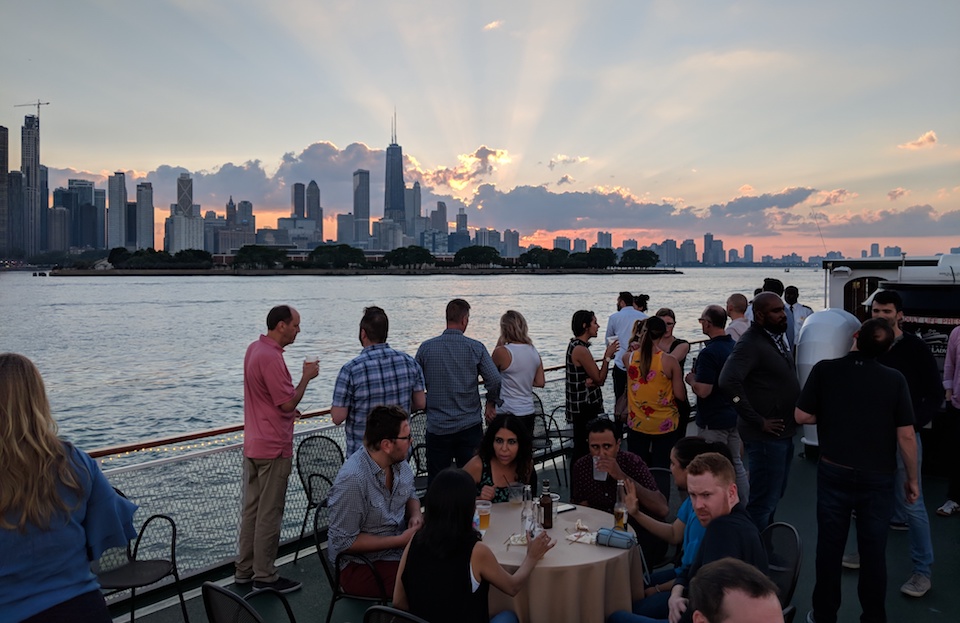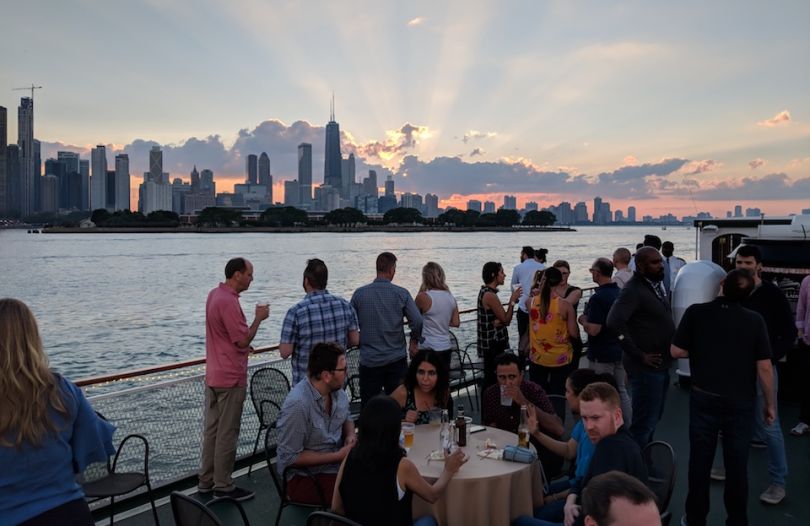 What they do: Consultancy company Slalom delivers customer engagement, user experience redesign, analytics and technology implementation strategies to its customers.
What they look for: "What makes the Slalom Delivery Center different?" said Karl Jackson, practice area director of engineering. "We start with the Slalom core values, focus on skill, curiosity and collaboration, and then mix in an obsession with our client's best interests. What emerges is a dynamic, energetic place where writing software becomes a joy, and delivering excellence for our clients becomes commonplace. Our cumulative desire is to always stay curious, stay hungry and stay humble." 
Top perks: Slalom has an onsite gym, flexible work schedule, employee parking, generous parental leave, performance bonuses and a stocked kitchen. In addition to the customary health, vision and dental coverage, employees can also receive company equity and have their 401(k) contributions matched.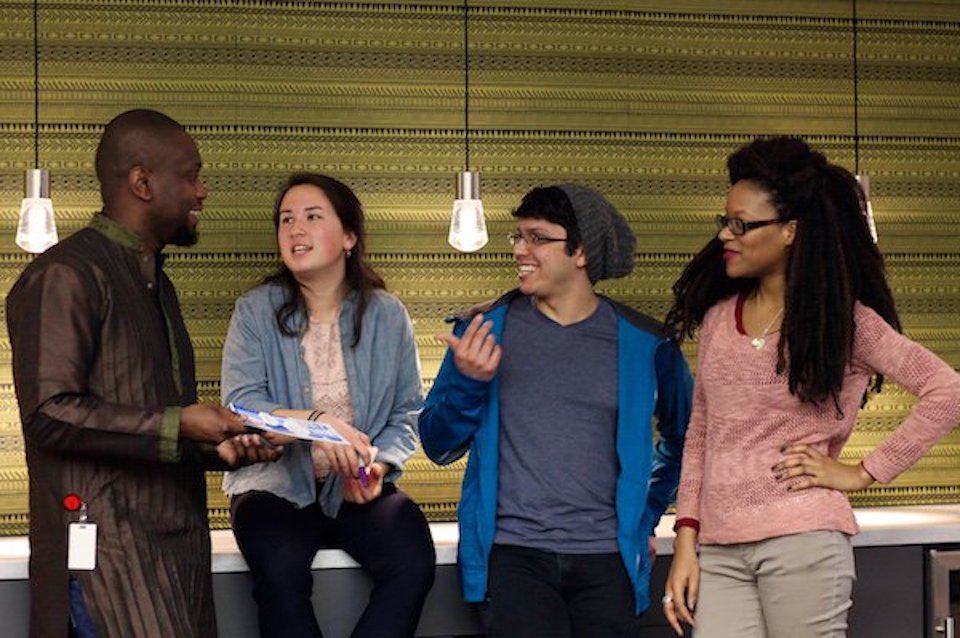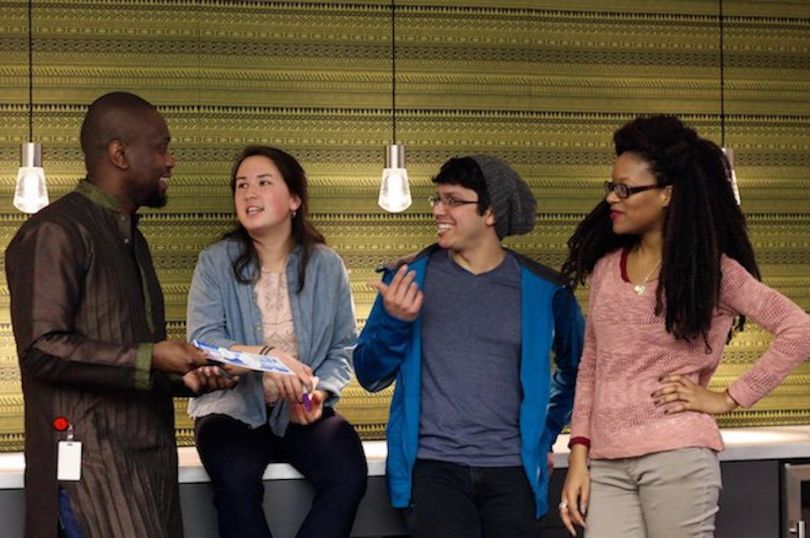 What they do: ThoughtWorks, a tech-focused consultancy agency, creates custom development tools for its nonprofit, corporate and government clients, all centered around agile workflows. 
What they look for: "ThoughtWorkers are always looking for opportunities to learn and share ideas," said Roni Smith, head of recruitment North America. "An ideal candidate is committed to our values of providing the best solutions to our clients and a desire to change the face of the IT industry. Along with their technical ability, candidates should be passionate in their drive to push their development forward and desire to continuously evolve and improve."
Top perks: ThoughtWorks offers personal development programs and training, global travel opportunities, a relocation bonus and a flexible spending allowance for things including health-related items, conference attendance, local transit, books and cellular payments.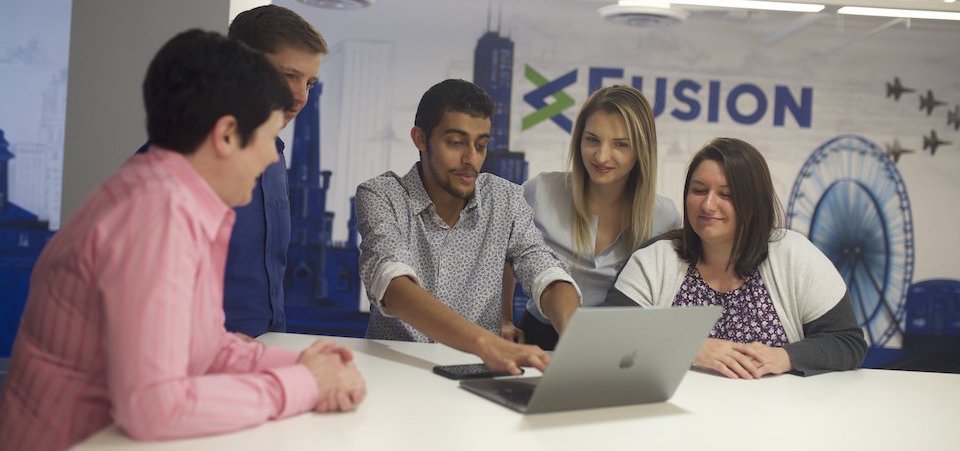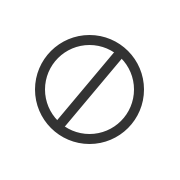 What they do: Fusion Risk Management is a provider of cloud-based business continuity and risk management software solutions and consulting services. The company's Fusion Framework System delivers capabilities in Business Continuity, Incident Management, IT Disaster Recovery, and Integrated Risk Management.
What they look for: "Fusion is a high growth, diverse and dynamic company with a strong and inclusive culture," said David Nolan, CEO. "Our motto is 'Choose Fusion, Choose Success!' This applies to our customers and our employees. We are keenly focused on service to one another, to our customers and the community. As a result, we have an extraordinary team accomplishing exceptional results."
Top perks: Fusion offers subsidized health, dental and vision insurance for full-time employees and their dependents, discounted gym memberships, 401(k) matching, pre-tax commuter benefits, generous PTO and flexible spending accounts.