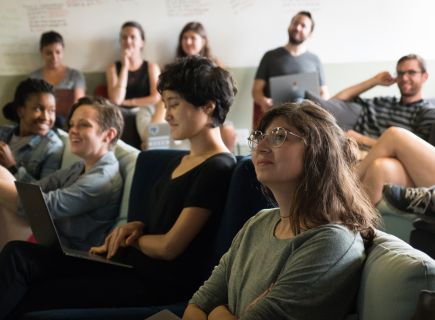 Hello, we're Jellyvision
Jellyvision's award-winning software talks people through important, complex and potentially snooze-inducing life decisions - like choosing a healthcare insurance plan or saving for retirement - in simple, helpful, and engaging ways.
Why Work with Us?
The promise of doing funny, meaningful, helpful work that we can be proud of is what makes us all get out of our beds in the morning, even when it means waking up right in the middle of that recurring dream where we fly through outer space with a kind horse-headed man.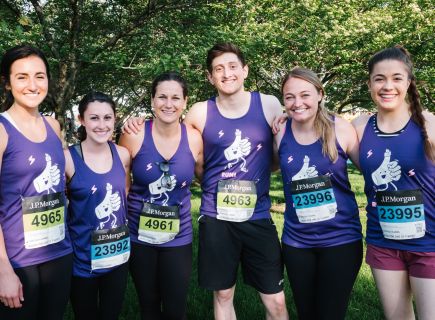 An Insider's view of Jellyvision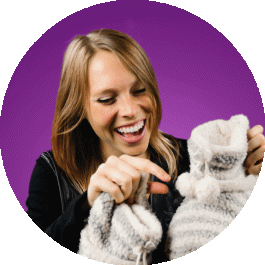 How would you describe the company's work-life balance?
Jellyvision is a place where I truly feel like leadership wants me to be healthy/happy. They really show me they want you to have a work/life balance. The company does everything they can to avoid unwarranted stress with unlimited PTO, flexible Working From Home, emails reminding me to take care of myself, and ways to get help from my teammates.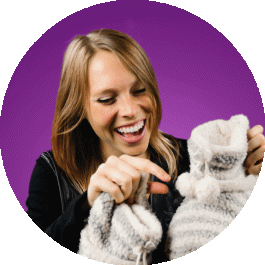 Drew
Implementation Manager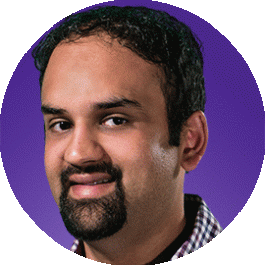 What's the biggest problem your team is solving?
The Product team works with other teams to balance customer needs/user wants in a way that educates, promotes good decision-making and drives sales. We're trying to find that balance by listening to our internal/external stakeholders, considering company goals and making decisions that positively impact business, our customers and their employees.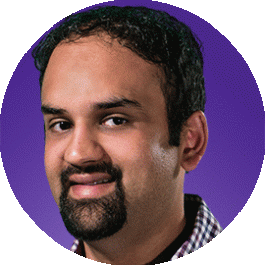 Niral
Lead Product Manager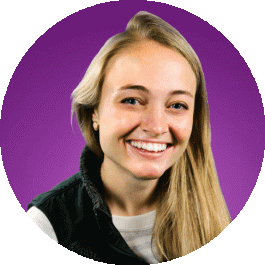 How does the company support your career growth?
At Jellyvision, you don't just hear from your manager when you've done something wrong. Jellyvision is big on positive feedback and celebrating success. In my experience, management has been great at helping me identify what my strengths are and pointing me in that direction as I progress here.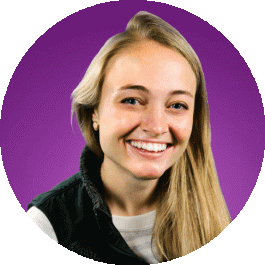 Hope
Senior Customer Development Representative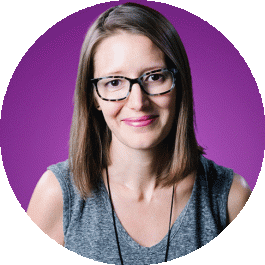 What unique initiatives do you have that encourage innovation?
Implementation is a team of ballers, constantly impressing me with new ideas. Our most recent ideas are new classes around Professional Development and a pilot approach to quickly implement customers. These ideas came from folks on the team. When my coworkers have these ideas, my job is to give them the support and resources to run with them.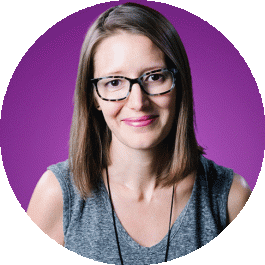 Alex
VP of Implementation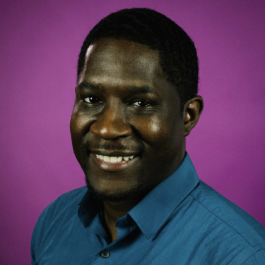 What's the vibe like in the office?
My first day working at Jellyvision was such an uplifting day. The best part about it, is that everyday feels like that first day because of the great people who I work with. Truly a place I love coming to each and everyday. Looking forward to what the future holds.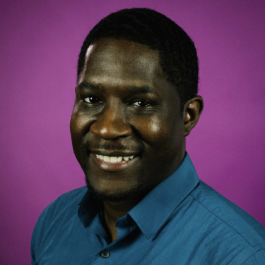 Michael
Site Reliability Engineer
We're Hiring
We're
Hiring
Where we are
Our yard is the Chicago River and our porch is the Chicago Skyline. Nuff said.
Perks + Benefits
Culture
Volunteer in local community
Diversity
Highly diverse management team
Unconscious bias training
Someone's primary function is managing the company's diversity and inclusion initiatives
Health Insurance & Wellness
Flexible Spending Account (FSA)
Retirement & Stock Options
Child Care & Parental Leave
Professional Development
Job Training & Conferences
What do I love about Jellyvision? Getting to know some of the best people in the city, in an encouraging work environment, and a place where I can practice my dark ritualistic magics in peace. It's everything a young necromancer could ask for.

Joolz

Front Desk Coordinator

Jellyvision is more interested in my career than I am. If I want training, they give me training. If I want to go to a conference, they send me to a conference. My initiative falls short of my opportunities.

Brad

Art Director

I get out of bed every day with energy knowing that we are building something special. We are helping customers make better decisions that impact them and their families. I am proud to work at Jellyvision, and I look forward to what our future holds!

Sara

Director, Business Development

Overall the vibe is upbeat and creative. It feels good knowing you're helping people. There is no corporate hierarchy or overhead; people blend as people well.

Bob

Chief Marketing Officer
Jobs at Jellyvision
9 open jobs
Technology we use
Engineering

Product

Sales & Marketing
Javascript

Languages

Ruby

Languages

jQuery

Libraries

jQuery UI

Libraries

React

Libraries

Redux

Libraries

AngularJS

Frameworks

Node.js

Frameworks

Ruby on Rails

Frameworks

MongoDB

Databases

MySQL

Databases

Google Analytics

Analytics

Illustrator

Design

Photoshop

Design

Sketch

Design

Basecamp

Management

Confluence

Management

JIRA

Management

Trello

Management

Wordpress

CMS

Salesforce

CRM

Marketo

Lead Gen