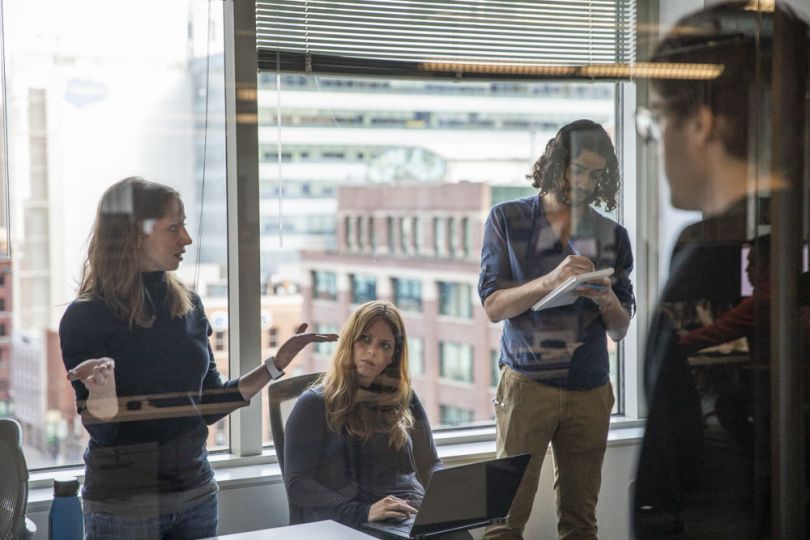 Chicago's e-commerce ecosystem just got another boost.
ShopRunner, a Chicago-based e-commerce company, announced on Monday that it has raised $30 million in new funding. The company will use the funding to invest in product development, data science and to fuel continued growth.
"As our industry continues to endure unprecedented disruption, over the last two years we have transformed the ShopRunner business to deliver a thriving community of discovery, expression, and commerce by powering extraordinary shopping experiences that connect customers to the brands they love," said CEO Sam Yagan in a statement.
Founded in 2010, ShopRunner works with retailers to offer premium e-commerce features like two-day shipping, free returns and a more seamless checkout experience. Think of it like an Amazon Prime alternative for independent retailers.
The company currently works with more than 100 brands, including Cole Haan, Under Armour and the NFL Shop. ShopRunner will use part of Monday's funding round to expand its network of partner retailers.
Yagan, who co-founded OkCupid and SparkNotes, took over as ShopRunner's CEO in 2016 and has since moved the company's headquarters to Chicago and grown it into a major player in the local tech scene. Today, the company has around 140 employees, including 90 in Chicago, according to Crain's.
ShopRunner has the unique position in the market to emerge as a powerful cross-retailer platform."
ShopRunner has also made several marquee hires recently, appointing former New Balance executive Chris Ladd as its chief commercial officer. The company also brought on Civis Analytics data science director Michelangelo D'Agostino as senior director of data science.
August Capital led Monday's round, and the investment firm's general partner, David Hornik, will join ShopRunner's board. Also joining the board is Miki Berardelli, who is also a member of the National Retail Federation's board.
"I believe in the need for retailers to aggregate scale and benefit from access to new customers and technology solutions," said Berardelli in a statement. "ShopRunner has the unique position in the market to emerge as a powerful cross-retailer platform and I look forward to helping fuel the growth of the network."
Along with the funding, the ShopRunner also announced it is moving to a new, larger, headquarters in River North to accommodate its growing team.