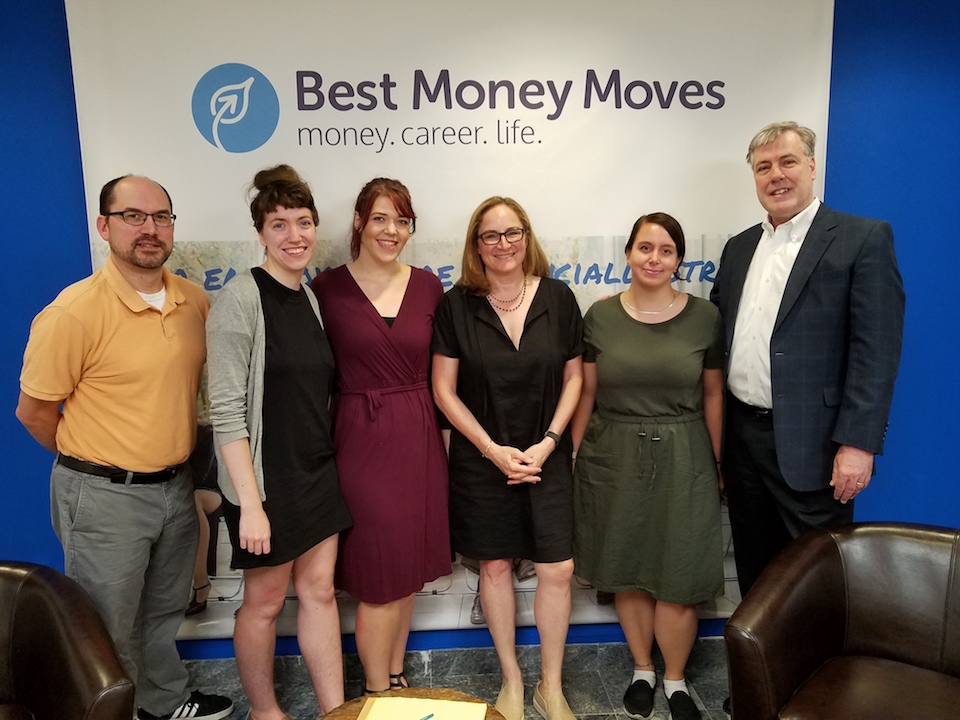 According to the a report issued by Bank of America this year, only 48 percent of employees receive workplace financial wellness plans. For everyone else, workplace financial advice often boils down to conversations around the coffee pot about credit cards with the best rewards or, depending on your colleagues, the next big cryptocurrency.
For companies with programs, the study found a participation rate of just 31 percent and noted a disconnect between employers and employees on what programs should focus on.
Best Money Moves founder Ilyce Glink wants to address that disconnect with more relevant and personalized financial advice.  
"Financial stress is tied directly to productivity in all sorts of ways, and [reducing it] has a huge ROI for employers," said Glink. "Our platform uses a complex, algorithmic design to push relevant information to an employee to lower their financial stress levels."
Glink is a financial journalist who has been offering advice in nationally syndicated newspaper columns and radio shows for over two decades. In that time, she's gained a broad understanding of financial stress and how it impacts everyone from baby boomers to millennials.
This experience drove the personalized approach of Best Money Moves and the creation of the company's "Stressometer," which measures 15 different types of financial stress, ranging from student loan debt to looming bankruptcy.
"My radio show taught me that you really have to dig deep in order to understand what the right answer is to someone's financial problems," said Glink. "The big mistake a lot of financial wellness companies make is that they only emphasize one niche."
The big mistake a lot of financial wellness companies make is that they only emphasize one niche."
The questions in each Stressometer category change as users provide more information. This approach helps ensure a retiree with nagging credit card debt who took out student loans for their grandchildren doesn't receive the same advice as a freshly minted college grad who is on the verge of purchasing their first home.
Once the scores are in, Best Money Moves serves up custom content providing direction on everything from budgeting to avoid bankruptcy to what the codes on a credit report mean, and how to fix them. To date, the site's writers have created more than 540 pieces of original content.
"People have pain points and want to solve for their pain points now," said Glink. "They don't want to go through a 20-part course."
The platform also features a budgeting tool, AI-powered chatbot and a free support hotline where users can get advice from accredited financial coaches. Employees are given points for reading articles, sharing their stress levels, using the budgeting tool, and more, and employers can run custom contests to reward the most-engaged users.
Employers also have access to a dashboard showing anonymized data, allowing them to identify areas of need and track progress over time. The platform can be customized with original quizzes, polls and directions to additional in-house financial wellness resources.
Glink said Best Money Moves has signed up five platform partners, the biggest of which is human capital management software and solutions company SAP SuccessFactors. Its goal for 2019 is to build off this year's growth and increase headcount, which currently sits at 10 full-time employees.