Arity might be cut from the same cloth as its parent company, The Allstate Corporation, but the two-year-old transportation-focused company still works like a startup, empowering employees to shape how they tackle issues in the transportation industry. 
The company's visual designers work with content strategists and content architecture specialists, project managers work with engineers and data scientists. Whatever the combination of team members, collaboration guides production from start to finish. We spoke with three team members to learn how that shapes Arity's products.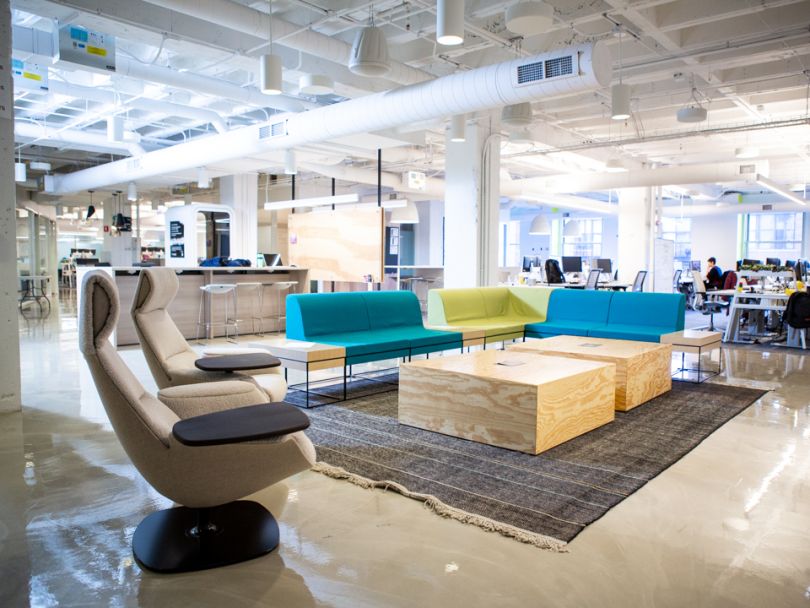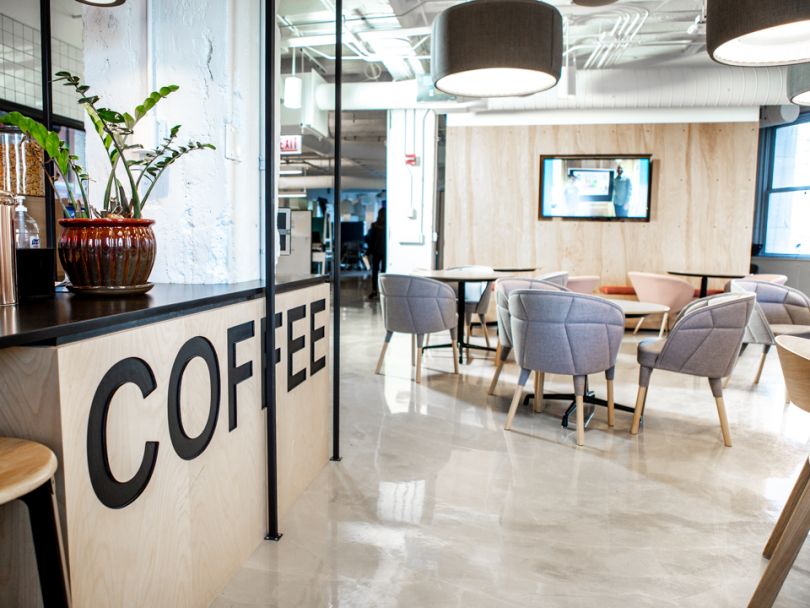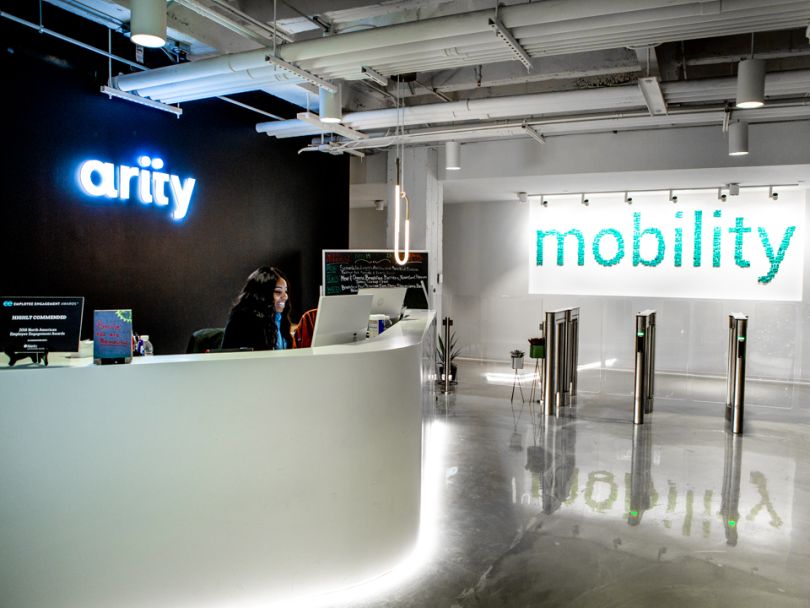 FOUNDED: 2016

EMPLOYEES: 270 locally, 390 globally

WHAT THEY DO: Collecting and analyzing enormous amounts of data, Arity uses predictive analytics to find solutions for making transportation smarter, safer, and more useful.
WHERE THEY DO IT: Chicago
THE IDEAL CANDIDATE: Someone who is passionate, works well within a team and is excited about changing the future of transportation. 
DATA AT DISPOSAL: For a company that's only two years old, Arity sure has a lot of data at its disposal – more than 55 billion miles of driving data (and counting). Learn more.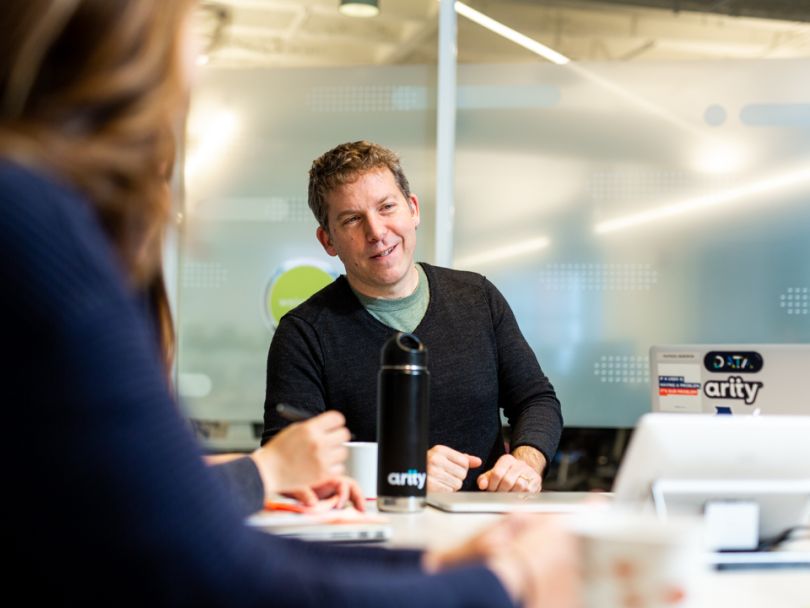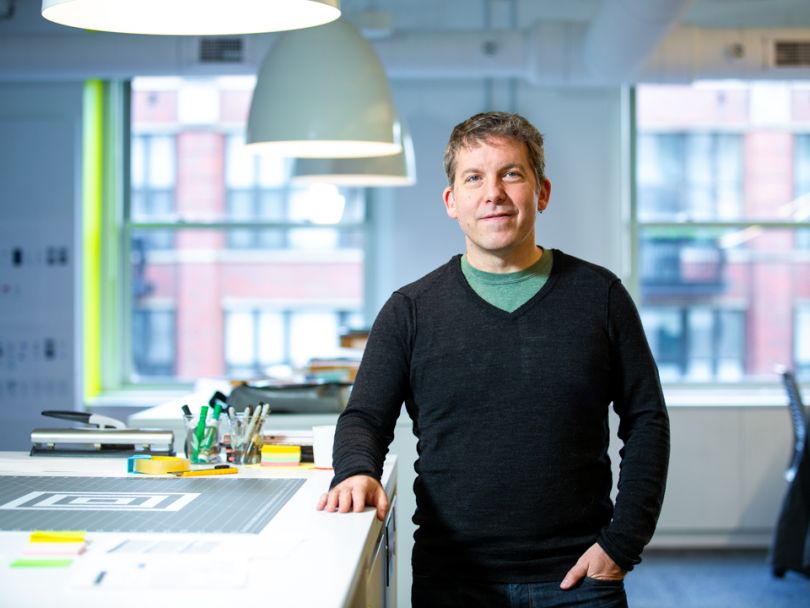 Allan Lowson, Director of Experience Design
Allan leads a team of experience designers, design researchers, content designers, front-end developers and visual designers. He also works alongside marketing, product and engineering teams on codifying and evolving how Arity works. 
BEYOND WORK: Allan is passionate about the environment and champions using less, reusing and upcycling, all of which fall under his "tree hugging" mentality of making more with less. 
What problems are you solving on Arity's experience design team? 
A big challenge in product development companies is maximizing product team autonomy while maintaining alignment. Making sure you're not reinventing the wheel or creating divergent experiences for customers who use multiple of our products requires a concerted effort. A couple ways the experience design team is tackling the challenge of alignment are through the creation of a design system and pattern library, and by partnering product leads with design leads who will focus on alignment, continuity and creating the future vision of the portfolio.
How does your team determine what designs would be most intuitive?
Our team is dedicated to human-centered design. Everyone on the team goes through training on design methodologies that place the focus on people when we are evaluating opportunities. Whether it's for new features for an existing product or service, or we're framing the problems we are solving with the creation of a new product, our focus is on how people would use it.
 
Our team is dedicated to human-centered design."
What are some of the next big steps for Arity's UX team? 
Our team's next big step is scaling up. We are poised to almost double in size over the next eight to 12 months. In order to successfully bring on a bunch of new people, we need to have a solid onboarding plan, and we need to build a shared understanding of what we stand for and how we work. To that end, we are working on articulating our design principles, and also defining what makes an Arity experience an Arity experience.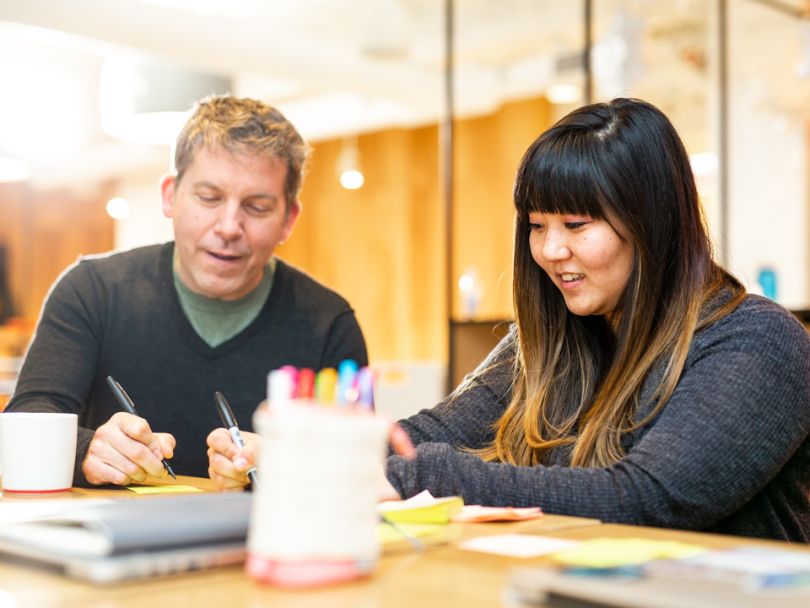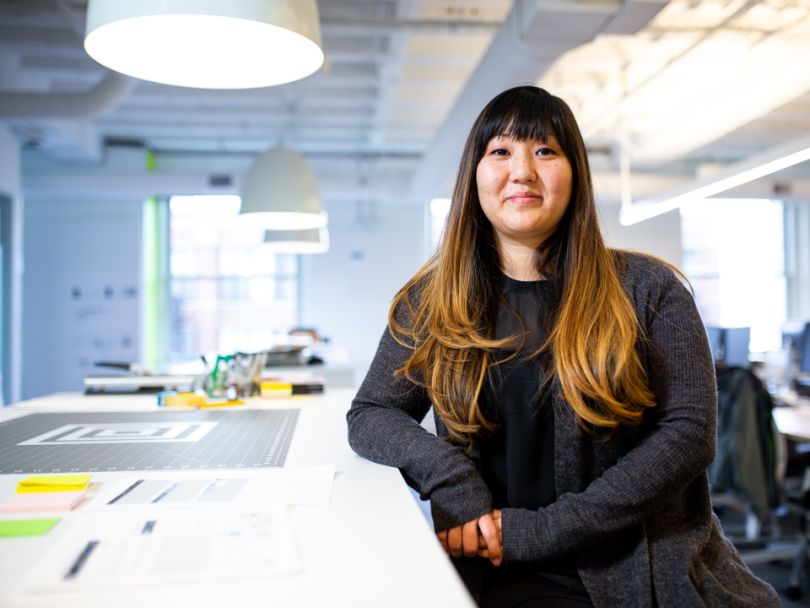 Emily Ryou, Design Researcher
As a design researcher, Emily is continually learning about and advocating for Arity's users. By extracting info from the transportation industry and applying and translating that info for her team, she's helping to create insights that shape where Arity is going.  
BEYOND WORK: Emily is a self-described "helicopter dog mom." Her dog Elle — or Your Royal Fluffiness, Princess Eleanor to those who know her best — accompanies Emily on most of her extracurriculars.
What project are you currently working on? 

I work on so many interesting products within new mobility, so it's hard to pick just one. But, on smart cities, we've learned that many of our stakeholders rely on hot dog data — that is, heavily-processed data that might hold you over, but where you might not know what exactly is in it. As a result, user empathy can get lost down the pipeline.
We're tasked to create shared value in user-generated data so transportation can be designed for people, not cars. We're doing this by applying human-centered design approaches to their goals and helping our stakeholders retain and grow that empathy.
How does your team approach collaborating with other teams to design a project? 
Creating a holistic experience requires active participation and collaboration across all disciplines. Our customers may want to ingest our data through a UI, an API or bullet points, and we collaborate with the data team to determine what information our users need, as well as with our developers to help create the roadways for our information to travel. From marketing to product management, everyone contributes to our product experience. My favorite approach is to pair with different disciplines. It's an efficient use of time and I get a new bestie.
From marketing to product management, everyone contributes to our product experience."
What's a challenge you and your team have faced, and how did you tackle it? 
Last year, we learned that Arity was participating in its first ever public hackathon. Our challenge was to prepare two different product APIs and for our SDK to be "developer ready." In one week, we recruited, conducted and synthesized two usability sessions and a diary study, and paired with the product teams to deploy changes. You could've called me Lance that week because my team was N*SYNC. Each of us was committed to the task, so that meant that we all moderated, worked the admin, synthesized and collaborated with developers. The key was ultra-transparency, fast alignment, and dividing and conquering.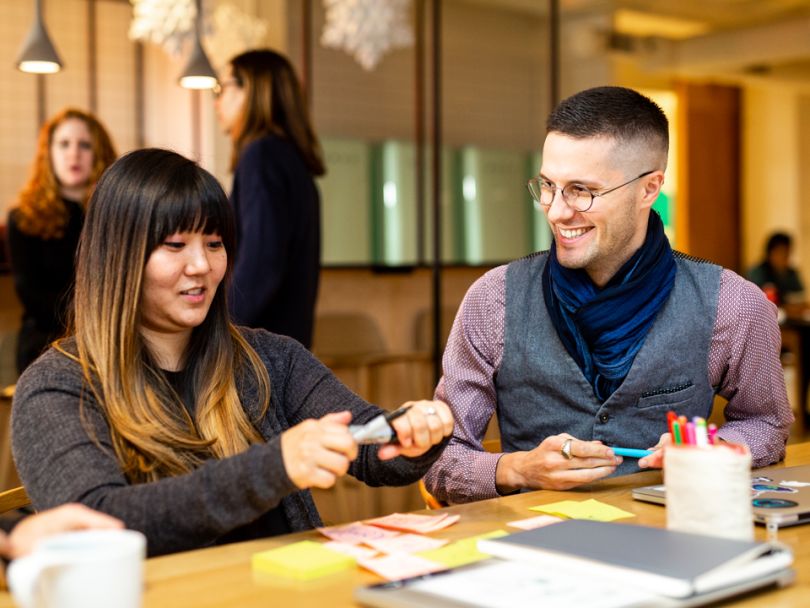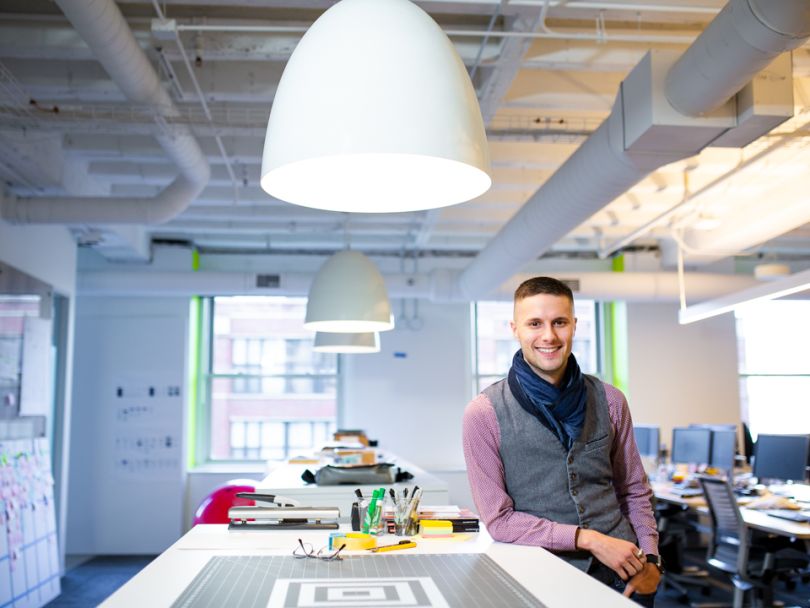 Patrick Gendron, Experience Design
Using his full-stack design background, Patrick assists and advises his diverse team throughout the product lifecycle from start to finish. 
BEYOND WORK: Patrick is constantly reading — leaving the house without a book makes Patrick feel like he's left the house naked. 
You were with The Allstate Corporation before Arity. What attracted you to Arity?
When I moved here to Chicago, I was attracted to Allstate due to the amount of charity the company supports. While at Allstate, I spent my time helping on an Arity product. This experience led me to making the move to work with Arity full time. I love that Arity is growing its design team immensely and trying to instill lean and agile principles into our work environment. 
Designers often grab each other to ask for feedback or help when they are stuck."
How does your team approach collaboration with other teams?
Collaboration is key to how the product teams work within Arity. Not only do the engineers work in pairs, but the designers often grab each other to ask for feedback or help when they are stuck. We work often with marketing, customer success, the greater product organization and various engineering teams that support our products, as well. Just the other week, I facilitated a design session with predominantly engineers and product managers that produced multiple possible solutions to a problem I had run into on the design of my product.
What's a tradition that is particularly impactful for you and your team? 
There is never excellence without action, and subsequent reflection. One of the rituals that I find most rewarding is our team-specific retrospectives that happen every week. We take time to reflect on the past week's iteration of work: what went well and what didn't, what we think can improve, and where we want to go. Then, we take action items from that meeting that help us improve every week. It's really amazing when people can lean into feedback and see how much they can improve themselves because of it.