For a company that's only two years old, Arity sure has a lot of data at its disposal – 55 billion miles of driving data to be exact (and counting).
Founded by The Allstate Corporation in 2016, Arity has access to Allstate's 85-plus years of claims and insurance data, which allows the transportation-focused startup to build models and apply predictive analysis to make transportation better.  
Through the work of data scientists, engineers and project managers, Arity is taking ideas and turning them into applicable products that address longstanding challenges in the transportation sector. We spoke with three team members about their efforts to change how the world moves around them.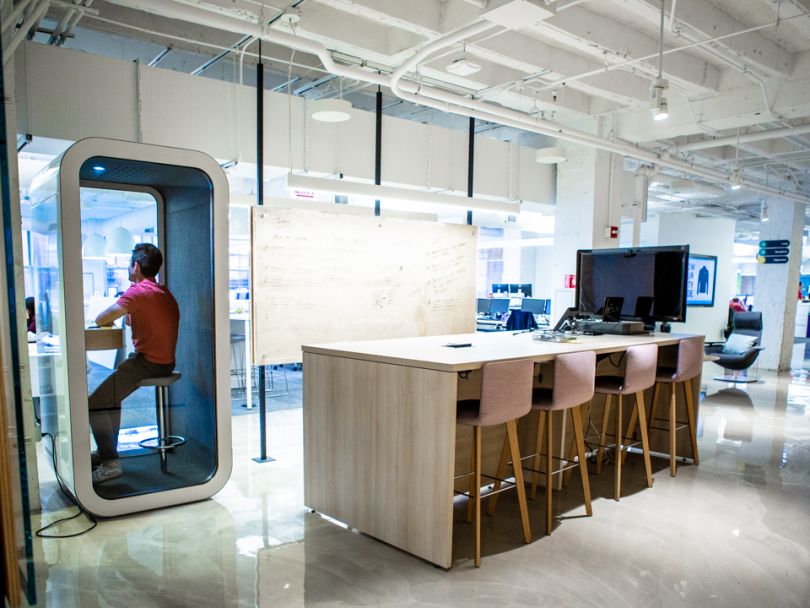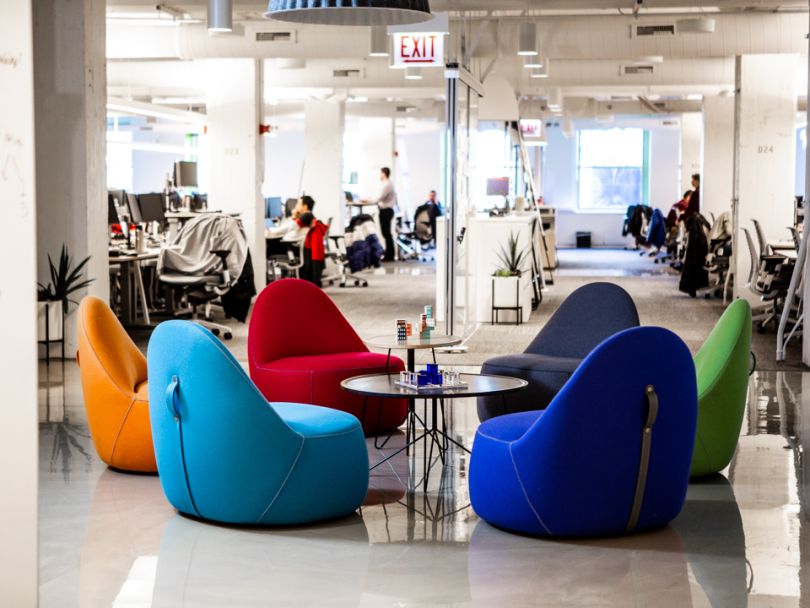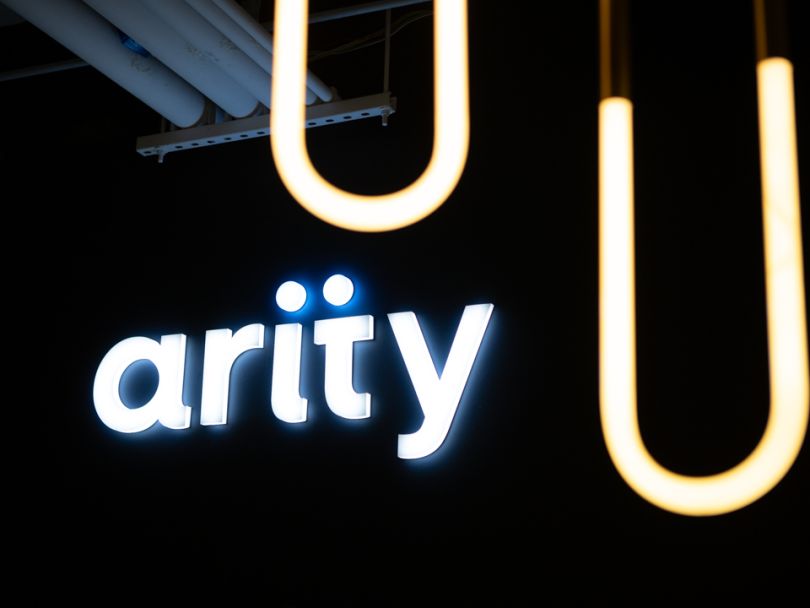 FOUNDED: 2016

EMPLOYEES: 270 locally, 390 globally

WHAT THEY DO: Collecting and analyzing enormous amounts of data, Arity uses predictive analytics to find solutions for making transportation smarter, safer, and more useful.

WHERE THEY DO IT: Chicago

BEST OF BOTH WORLDS: Arity was founded by The Allstate Corporation, so team members receive the full suite of Allstate's employee benefits within the fast-paced startup culture of Arity. 
COLLABORATE AND LISTEN: Whatever the combination of team members, collaboration at Arity is necessary in the production phase from start to finish. Learn more.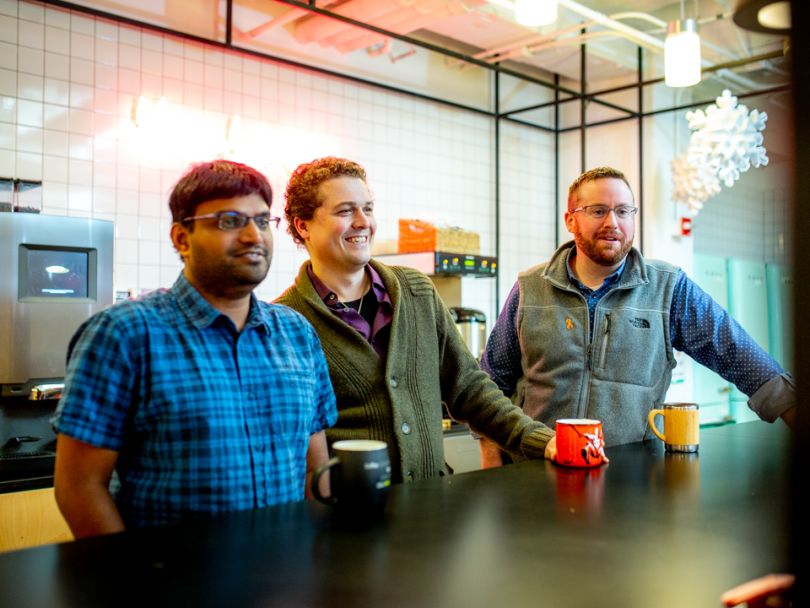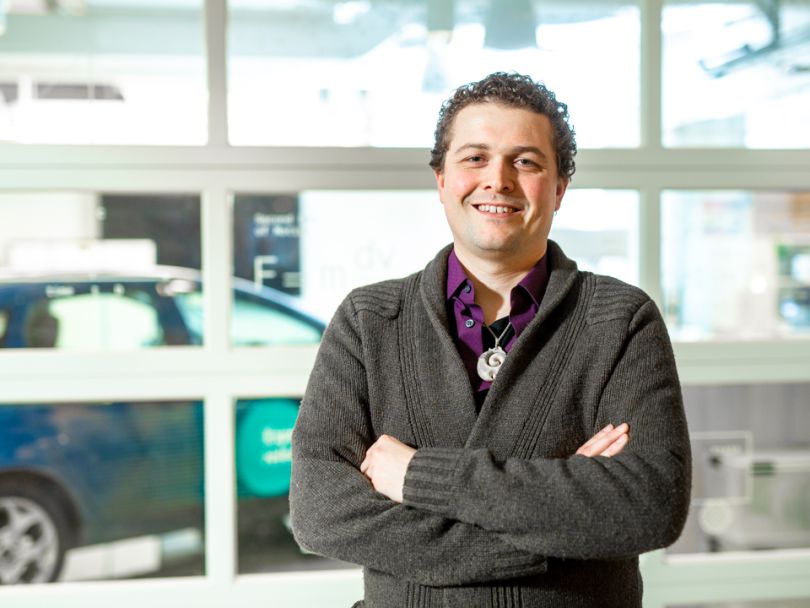 Justin Bozonier, Senior Data Scientist
As a senior data scientist, Justin has developed and created programs and models to address challenges like optimizing supply and demand in ride-sharing scenarios — if there are statistics involved, there's a simulation to be had. Justin has also helped to develop a mentoring program for team members without data science backgrounds to become data scientists. 
BEYOND WORK: The obsession with data continues past the workday. Justin is an operations research grad student at Georgia Tech, and he blogs about data application — like how to mow your lawn most efficiently — on his personal website, Data Bozo.
How does your team use data to improve transportation?

We can leverage Arity's enormous dataset on where people are going and coming from, along with how safely they are traveling, to improve their experiences. In my role, I develop the mathematical models to take into account safety risks, business efficiency and much more in order to provide the best experience possible for the customers of our business partners. 
I'm excited to create mathematical models around real-world problems and use them to find optimal strategies."
What excites you the most about a project you're currently working on?
I'm currently working on supply and demand optimizations for car- and bike-sharing applications. A passion I've had for a while is improving business processes and optimizing profit, and this is the perfect outlet for that. I'm excited to create mathematical models around real-world problems and use them to find optimal strategies for companies, while also building simulations to validate my findings. It's the perfect balance of the concrete and theoretical.
What role does Arity and its data team play in the future of transportation?    
It's in ethical data and analytics: I have a front row seat to how dramatically and quickly the transportation industry is changing because of my role at Arity. More data will be produced, and more and more of that data will be used to make transportation systems for consumers and businesses alike, be it algorithmically or informatively. Having helped work with state regulators to describe our modeling approaches, I can attest to our commitment to ethical predictive modeling.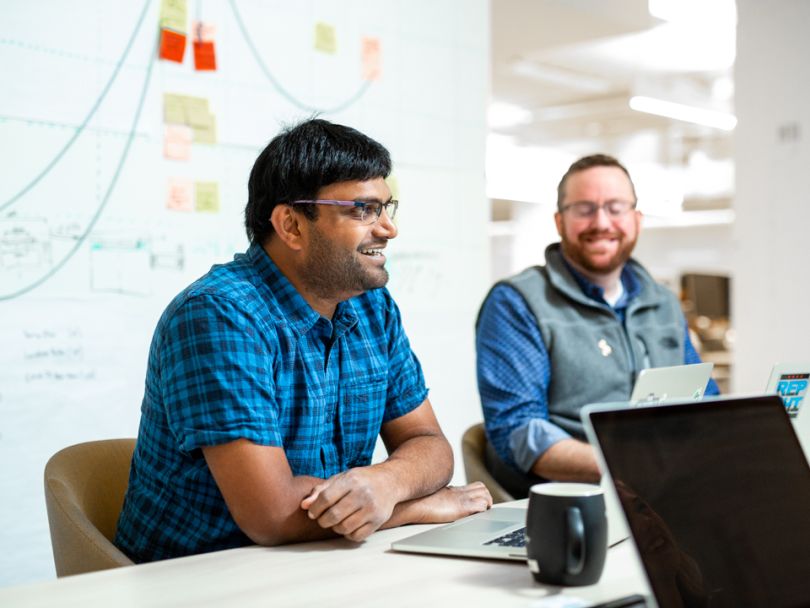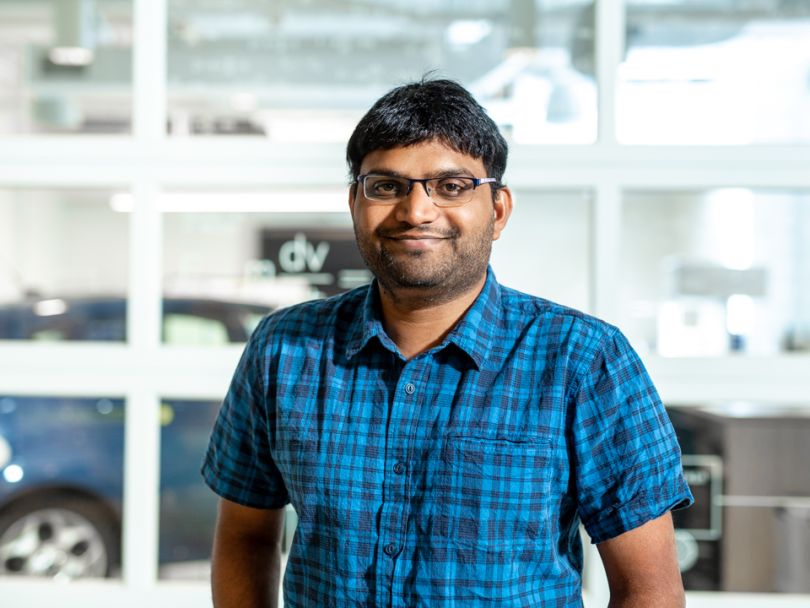 Venu Tammali, Data Scientist
Currently, Venu and his team are focused on developing a mobile-based vehicular collision detection algorithm, which has involved performing several test collisions of multiple cars to correct and build the algorithm.
BEYOND WORK: Venu is a self-declared history buff, and Wikipedia is his favorite one-stop shop for all of the information rabbit holes he finds himself digging around. 
What tools does your team use to manage the trove of Allstate's claims and insurance data?  
 
We use every big data tool in the book to manage our data. The size of our data set is huge — we have over 55 billion miles of driving data. We primarily use tools such as AWS suite, Cassandra, NIFI, Spark, Mongo, Hadoop, and Hive, among many others.
What opportunities are there for growth on the data science team?

The Arity data science team has grown exponentially in the last few months. We have more and more use cases to solve than we have people. As a result, there are ample opportunities for anybody to lead an initiative and showcase their leadership skills. The leaders here are very deliberate in creating an atmosphere where everyone is encouraged to take initiative and take on bold projects. The data science and analytics leadership team has bi-weekly or monthly one-on-ones with every data science team member to understand their aspirations and to find ways to achieve them.
 
What's a tradition at Arity that has had an impact on you?

Arity gives "fist bump" tokens when someone goes out of their way to help others overcome a technical problem. These tokens function as points that employees can redeem for fun merchandise at the end of each quarter, but they have also helped nurture a positive, collaborative atmosphere. If an individual is meeting their goals, they also have the ability to spend time each week working on self-development. Typically, people use this time to take courses on Coursera or solve Kaggle problems.
The leaders here are very deliberate in creating an atmosphere where everyone is encouraged to take initiative and take on bold projects."
 
What about Arity inspires you?
 
Arity is at the forefront of leveraging the power of telematics data to understand driving behavior, identify distracted driving, detect collisions, and more. It is very inspiring to know that my work has real-world implications. For instance, our algorithms aim to help save lives by dispatching first-aid vehicles to predicted collision locations.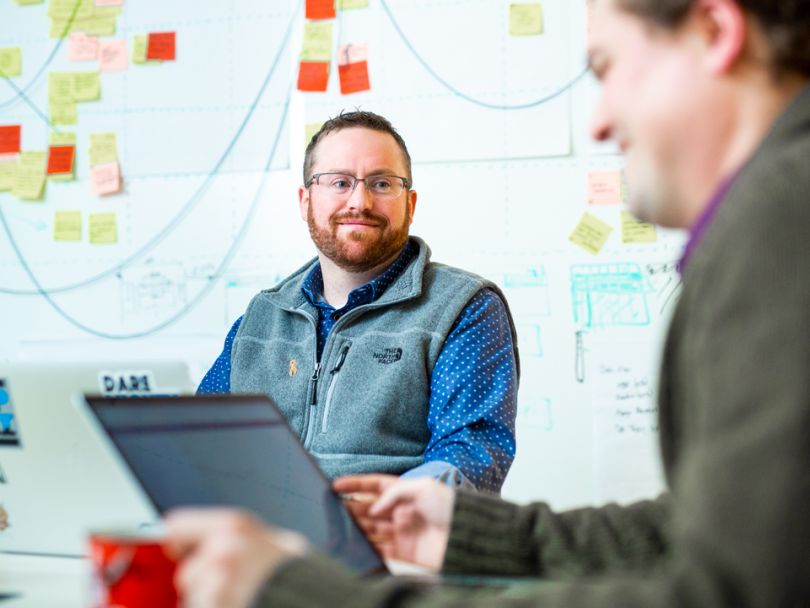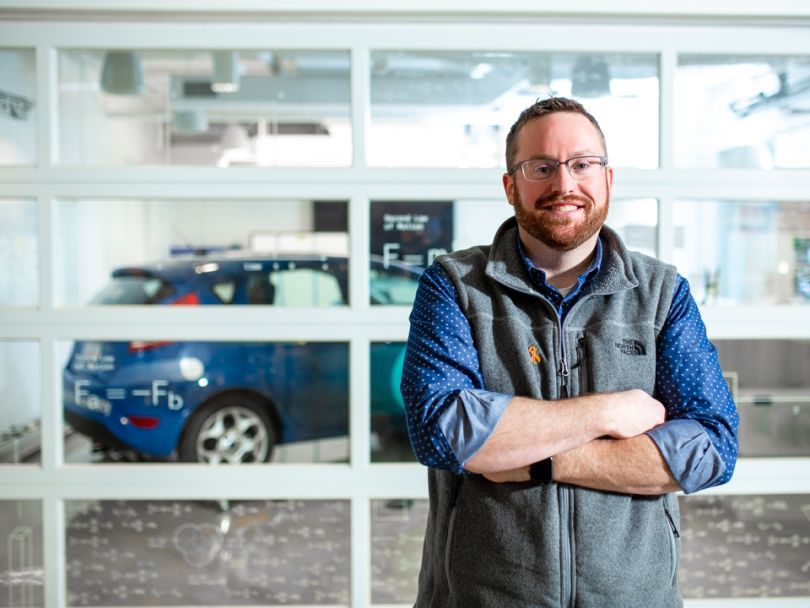 Patrick Higgins, Lead Business Analytics Consultant
Each day and week is different for Patrick. Some days, it's building new Tableau dashboards or playing data "detective." Other days, it's using Sqoop and Pig to pull, push, slice and dice massive data sets or meeting with product managers to figure out how to apply data science and analytics to a business problem. 
BEYOND WORK: Patrick really enjoys volunteering, and recently worked as a Posse Foundation Mentor, which he says helped him more clearly see what it means to be a manager and a leader. 
You're currently working with the shared mobility team. Can you tell us what you're working on?  

One of the most exciting things I'm working on with the shared mobility team is taking several disparate data sources and, through the use of several algorithms and predictive models, creating new insights into driver behavior. As our president Gary Hallgren says, "I would want to know that my driver has a good rating because he is, in fact, a good driver, rather than because his car smells good and he had a good radio station on." We've probably all had that one trip where we've thought, "So, this is how I'm going to die?"
We know it is okay to fail. In fact, it's encouraged — it's how we learn.
What kind of feedback mechanisms exist to give employees a look at their performance? 

We try to live into the Agile Manifesto at Arity, and we know it is okay to fail. In fact, it's encouraged — it's how we learn. We collaborate on things quite a bit and try to provide iterative feedback during the lifecycle of a deliverable. It's much easier to keep the train on the tracks that way, and we basically crowdsource ideas from like-minded individuals.
What's the next big step for Arity? 

Chicago just announced its partnership with Arity to help inform the city's Vision Zero Action Plan, which is part of a global effort to make transportation safer as a whole. To quote their mission statement: "Even one life lost in a traffic crash is unacceptable."